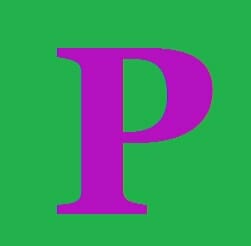 You would have to have been under a log if you had not heard about the popular Paleo diet which is being followed by many people these days.
What is it, and is it a healthy eating option or suitable for weight loss?
This is a loaded question that is for sure, but let's break it down further.
What is Paleo?
Basically it is a diet which is based on the eating principle of hunter-gathers 10 000 years ago. If you can hunt or gather it, you can eat it. Therefore the food pyramid from base up consists of:
Meat/Eggs/Fish most consumed
Non-starchy vegetables
Fruit
Nuts least consumed
Processed foods, even grains, even wholegrains are not part of this diet.
Is it suitable for weight loss?
The Paleo diet is not about weight loss. It is actually based around energy dense foods which means they have a lot of kilojoules. The difference is, Paleo preachers aim to choose foods which are energy dense and nutrient dense, i.e. full of nutrition as well.
To clarify a food which is energy dense and nutrient poor is something like soft drink. An example of a nutrient dense food and energy dense food is nuts which are high in fat but a great source of protein and other vitamins and minerals.
Therefore a Paleo diet is not about reducing calorie or kilojoule intake which is not overly beneficial when attempting to lose weight.
Is it is a healthy eating option?
This is an issue of contention. Yes, there are some aspects of Paleo which are really interesting and have a lot of merit.
–          They eat only fresh, 'real' food.
–          They don't eat processed foods
–          Food quality is important
–          They don't eat processed sugars and soft drinks
–          They like to eat organic and from good meat sources
–          They eat nuts
–          They eat a wide variety of foods
As a nutritionist what I do not like is that they restrict or do not eat:
–          Grains, even wholegrains. Cereals are incredibly important for fibre, digestion and overall gut health
–          Dairy. I appreciate that dairy and lactose is an issue for many people but dairy has an incredibly bioavailable source of calcium which is important for children and especially women. One important health concern for many women, especially teenagers is the low intake of calcium, the poor supplementation with other foods and the issue of osteoporosis.
Cutting out whole food groups is NOT advisable especially if you are pregnant or breastfeeding.
If you are thinking about a Paleo diet you need to give it a lot of thought. Many of the foods which they preach to eat are not widely available to all people of the community. Good local, organic produce is not available to all people due to not only geography or cost.
Healthy eating can be achieve along similar lines of the Paleo diet, but without being restrictive of the food groups of grains and dairy. Moderation and balance is key. A healthy diet should be accessible and easily followed without restriction of key food groups.
If you are ready to lose weight then The Healthy Mummy plans offer a healthy and safe exercise and diet routine that are safe if you are breastfeeding.
And don't forget to check out our current promotions and discounts page to see what specials we have on this week on our Healthy Mummy product range