Registered Midwife, Ali Pickles, from The Healthy Mummy Pregnancy Team shares some information about all the things people don't tell you about pregnancy:
Recently a post came up in the Healthy Mummy Pregnancy support group about what everyone hates about being pregnant so I thought I would write a blog about the things they don't tell you…or they do but its taboo…..
You lose your dignity! There is a funny saying as you get to hospital that you leave your dignity at the door and collect it on the way back out. Nothing is off limits. We talk about your boobs, your girly bits, we feel your tummy and yes doctors and midwives put their fingers in places no one else ever has. We try to give you dignity but sometimes it is unavoidable!
It's not what the books say. Many women have read the American-ised book "What to expect when you're expecting" however it is not very tailored to Australian women. Kaz Cooke has tried with her funnier version of "Up the Duff" but there isn't really a book that explains everything realistically. Many of you will read the books or get on Google but you will only read what you want to see and it can be information overload!
You can laugh at the most funny awkward things. You need your partner to shave your bits, your legs and paint your toes because you get to a point you cannot bend in the middle! Even tie your shoelaces. The other funny point to this is do you shave/wax your lady garden or go ala natural! If you're having a caesarean it is recommended you trim your bikini line to assist the surgeon and prevent infection in your wound area. It is personal preference whether you shave or wax. Doctors and midwives really do not care. It is not something we talk about on tea break! I did have a lady's partner say to me after I didn't recognise them in the supermarket with their baby, 'hun maybe you should drop your dacks then she may remember you'… awkward but a little funny.
You become public property. People will watch you eat (or at least you think they are). Everyone has an opinion! Should you be eating ham on your sandwich? Are you drinking decaffeinated coffee? Are you drinking wine? They touch your belly without permission. They tell you that you are too big, too small… are you having twins you're huge, you must be ready to pop. Words a pregnant lady really doesn't want to hear.
Pregnancy clothes. Your first pregnancy you feel huge you buy the latest and greatest maternity clothes and wear them as soon as you feel a bump. Your next pregnancy sometimes you are still wearing them from last time! Isn't it the best feeling when you are trying to stay in your normal clothes for as long as possible then you finally give in and pop on those maternity jeans. You feel so comfy that you wish you did it earlier! Luckily the 80s overalls are out of vogue. You laugh at any suggestion of wearing granny undies but realise towards the end this is a good option. I often also have a giggle at the mummies who come in wearing their 'labour t-shirt (usually hubbies) or nightie'. It's a little cute.
Things you never would tell a sole become something you freely talk about. Haemorrhoids, thrush, weight, your fears… nothing is off limits.
You have a moment where you realise that you are going to give birth to a real person you created. It's time to be an adult and have a little person to depend on you. Scary but all so amazing and worth it
Impending parenthood is scary. It's leaping into the world of the unknown. And guess what when your kids are a bit older you say something and realise OMG I sound like my mother, the last thing I ever wanted!
Fluids – your world is about to have new meaning to blood, poo, spew, wee and vomit. Things that you never thought you could do or stand become second nature.
You surprise yourself. You have given birth (either way), feel proud. You have nurtured for 9 months and now you begin as a parent for a very long time. It's a unique group. Just remember you don't have to be the perfect parent because you already are the perfect parent for YOUR child.
All of you girls need to be proud of this journey you are on. Being part of the Healthy Mummy Pregnancy support group and eating and exercising during your pregnancy is the best start you can give your child.
Your child will grow up from your example so starting now to get back on track with healthy eating and exercising is the best thing you can do for you unborn child!
Ali x
Registered Midwife, Registered Nurse
Click here to visit our pregnancy products shop.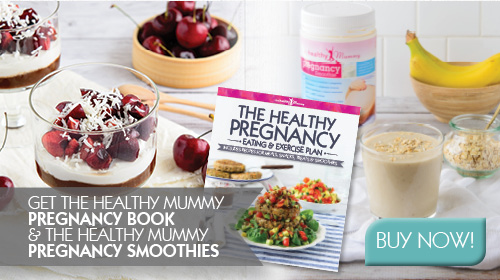 Disclaimer: Always speak to your doctor before changing your diet,taking any supplements or undertaking any exercise program in pregnancy. The information on this site is for reference only and is not medical advice and should not be treated as such, and is not intended in any way as a substitute for professional medical advice..
Our plans promote a health weight gain in pregnancy to benefit the mother & baby and you can read more on this here 
The owners of The Healthy Mummy do not make any representations or warranties, express or implied and shall have no liability or responsibility to any person or entity with respect to any loss or damage caused or alleged to be caused directly or indirectly by the information contained herein and nothing in this disclaimer will limit or exclude any liability for death or personal injury resulting from negligence, limit or exclude any liability for fraud or fraudulent misrepresentation, limit any liabilities in any way that is not permitted under applicable law or exclude any liabilities that may not be excluded under applicable law.