The Three stages to Healthy Eating.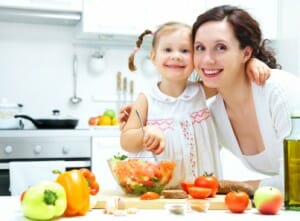 Theory can be boring. It can be incredibly boring. But it also can shed light on areas that we believe we have no control over.
Often with weight loss, people feel that they have no control of their weight or losing weight and feel powerless.
People often think that when they put weight back on, that they have failed in their weight loss attempts.
Especially for mums, post pregnancy, when they have naturally put on some weight (which is incredibly important to do so), women feel out of control of their weight loss task in front of them.
Today we wanted to sharing with you the three stages of theory that can be applied to healthy eating and weight loss. It might help you realise that you are on this journey of health and although you might make a little detour every now and then, it is a journey and one that requires just small steps at a time.
This theory is called the PRECEDE-PROCEED model and talks about the three influences on healthy eating and potentially weight loss.
There are:
Predisposing factors – such as beliefs and values;
Enabling factors – skills (such as cooking), availability (of foods), accesibility and referrals;
Reinforcing factors – support from family, peers, health providers and other sources.
Bare with us, and really you must realise that on this healthy eating, weight loss journey you are already well on track!
You are here right, you are reading this article, you believe that it is important to be healthy and to be in a healthy weight range. You want to set an example to your children about what a healthy mother looks like. Tick tick. You have achieved point 1.
This point can be mixed in levels. In Australia we have the availability for healthy foods and varying price points. Our accessibility may not be even across the country and it is there. Our skill set might be different in regards to cooking, but that is one of the reasons we have wonderful recipes up on the Healthy Mummy site to help you with this point. So, tick tick on this point as well.
The third point is one which is also mixed. When we are embarking on a healthy eating plan or weight loss journey, sometimes the support is there with family and friends and sometimes it is not. And that is why The Healthy Mummy is here. We are here to support you with our posts on health, with recipes, with ideas for exercise, for motivation from other mums and with fabulous resources such as the Healthy Mummy books.
So really, you are well on your way to a healthy lifestyle. You have made three positive steps in the right direction and are on track. Pat yourself of the back because remember it is a journey which starts somewhere.
If you are ready to lose weight then The Healthy Mummy plans offer a healthy and safe exercise and diet routine that are safe if you are breastfeeding and you can use code LOYALTY for a 10% DISCOUNT at the checkout