People often believe that a healthy diet is expensive. And yes, there are a lot of fancy recipes out there which use special ingredients which you cannot purchase from your local supermarket.
BUT you can still eat well and be on a healthy weight loss diet on a budget!
We have compiled a list of fabulous, economical foods to include in your fridge, pantry and freezer which are kind not only on your waistline but are friendly towards your wallet too!
Top 10 budget foods to stock up on for best nutrition and weight loss
1. Frozen peas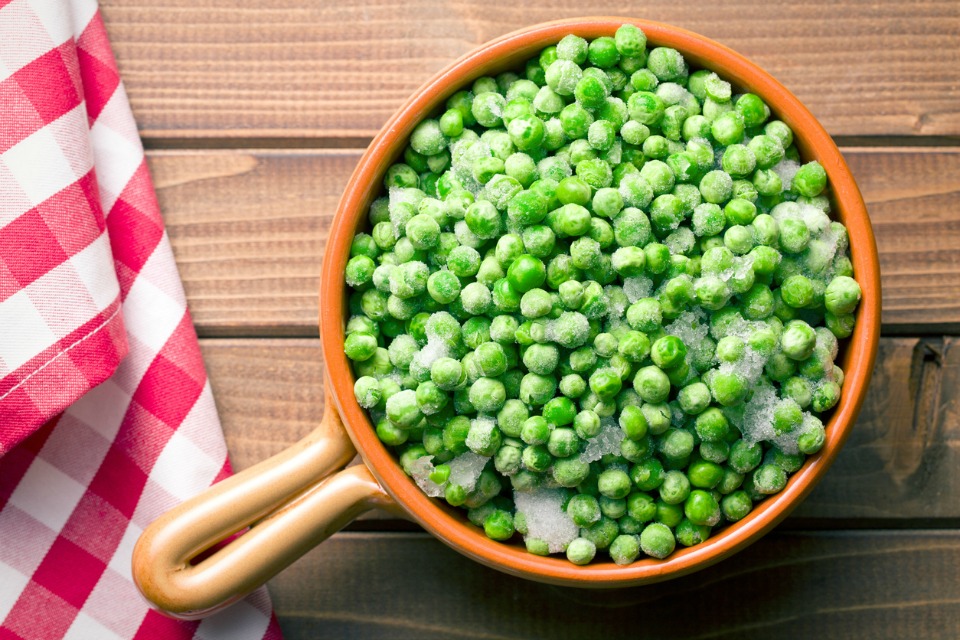 Peas. They are high in iron and fibre and a perfect addition to every casserole under the sun. You can even eat them as a snack if you like!
More often than not they are snap frozen which retains the nutrition of the pea the same or often even better then fresh peas in the supermarket.
2. Chickpeas (canned or dried)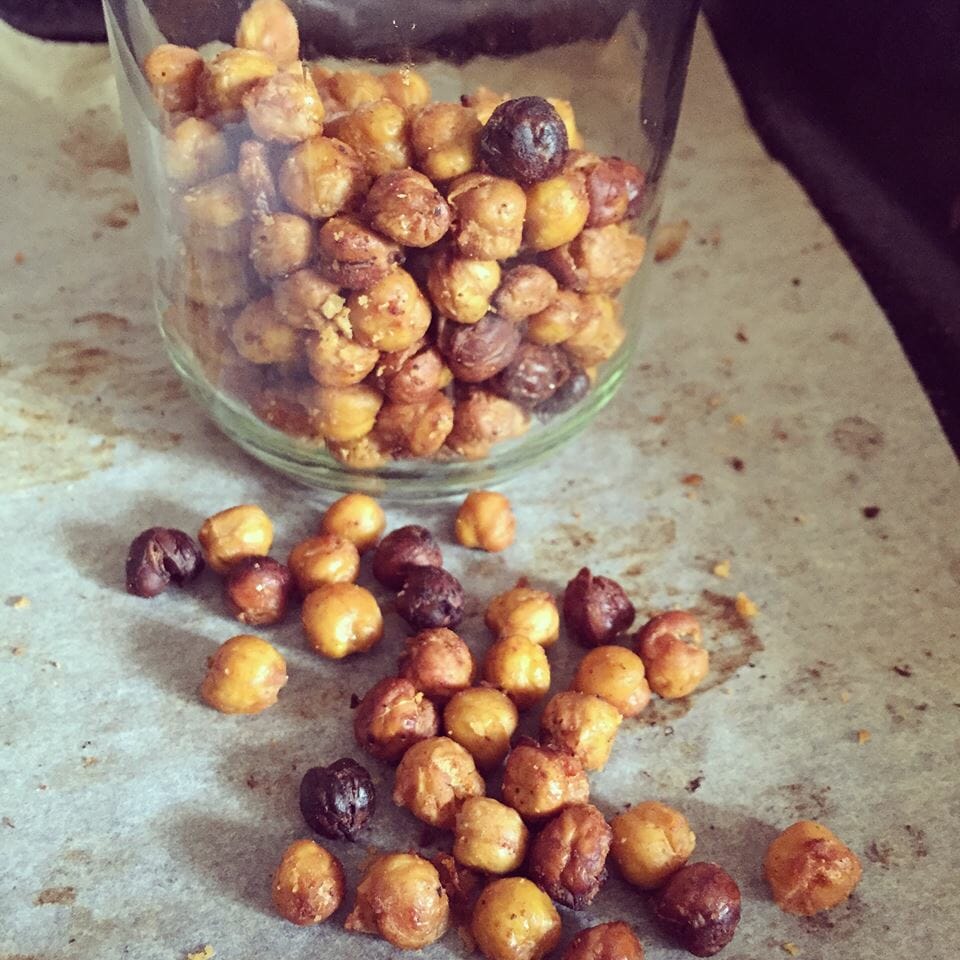 If you can think in advance for soaking and cooking your chickpeas, buy the dried variety as they're so cheap! And they're actually very versatile – think hummus, stews, curries and patties.
Chickpeas are a legume, like peas, so they are also a very good source of fibre and also protein. Protein, especially plant based proteins, are a excellent macro nutrient to focus on in weight loss diets.
These Crunchy Roasted Chickpea Bites are an awesome low-calorie, high protein snack!
3. Rolled oats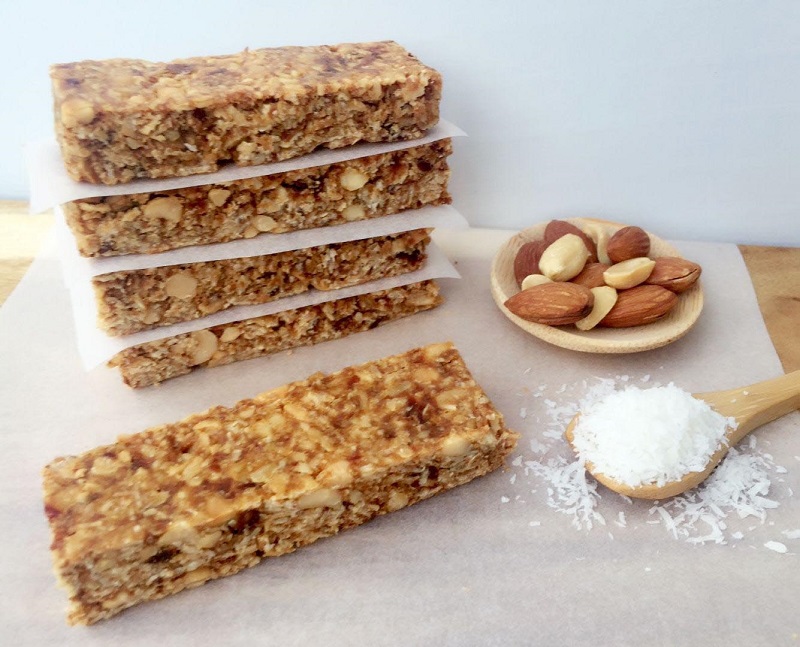 Homemade porridge with stewed fruits and some scattered nuts or chia seeds is such a delicious and nourishing way to start the day. Rolled oats can be bought for next to nothing and the satisfaction from a meal with these beauties will keep you full and content until lunch.
Rolled oats are a fabulous source of fibre and complex carbohydrates. They are great for obviously porridge, but also adding to a Healthy Mummy Smoothie or to some homemade muffins.
You've got to try our delicious Healthy and Chewy Coconut Oat Bars!
4. Rice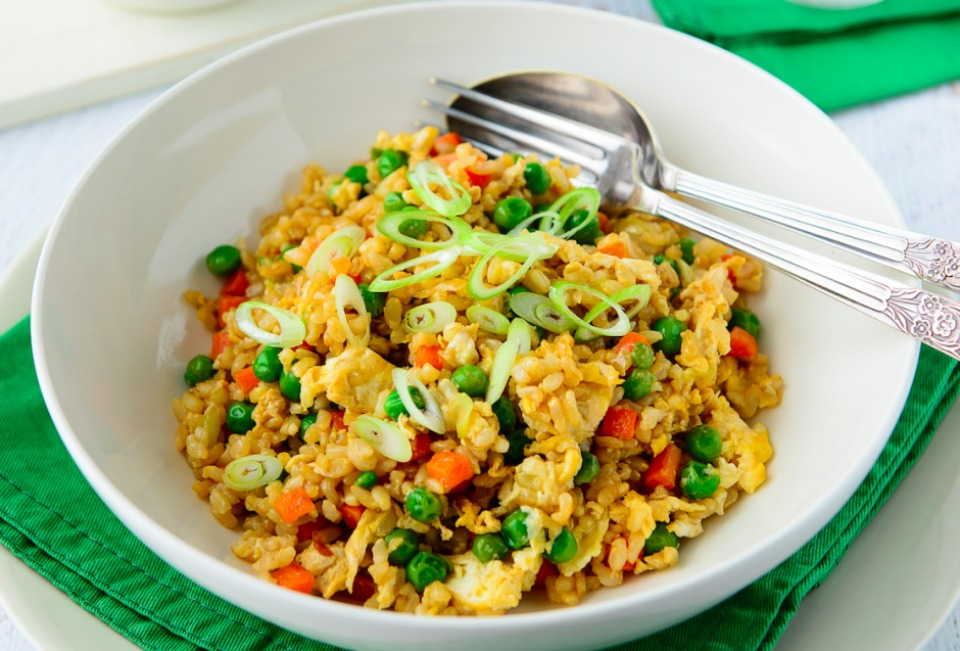 Try and choose brown rice for a higher fibre content but rice in general, if bought in bulk and stored correctly is a nutritious gluten free grain staple. You can add it to so many of your recipes without any hidden calories. This is because of the simple cooking method.
This Thai Style Vegetarian Satay Fried Rice dish comes straight from the 28 Day Weight Loss Challenge and is one of our favourites here at Healthy Mummy HQ.
5. Kidney beans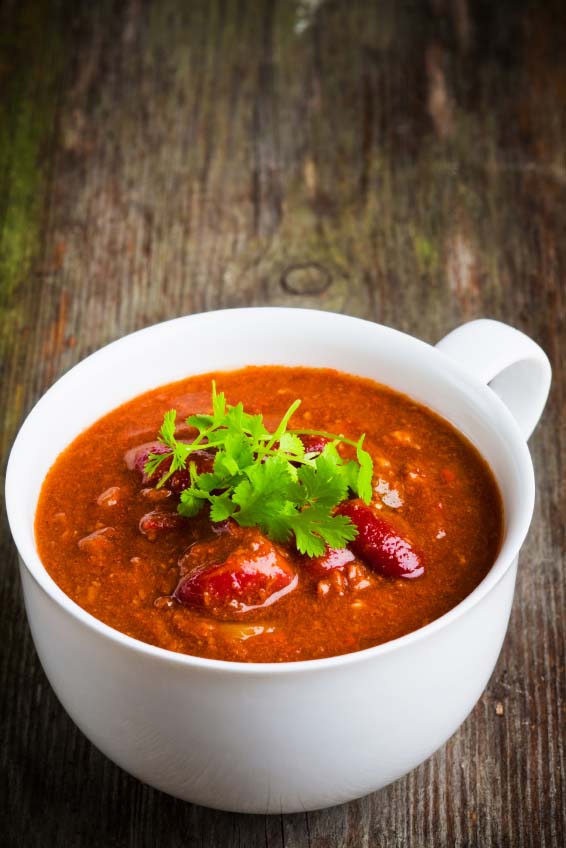 Similarly to chickpeas and peas, kidney beans are also a legume. They too are high in fibre, protein and iron. The best way to take advantage of kidney beans is to add them to dishes that may normally consist of meat. This not only reduces the cost of the meal, but also often reduces the calories while boosting the fibre content of the meal.
Tuck into our heart warming Healthy Chilli Con Carne With Beef And Kidney Beans.
6. Canned tomatoes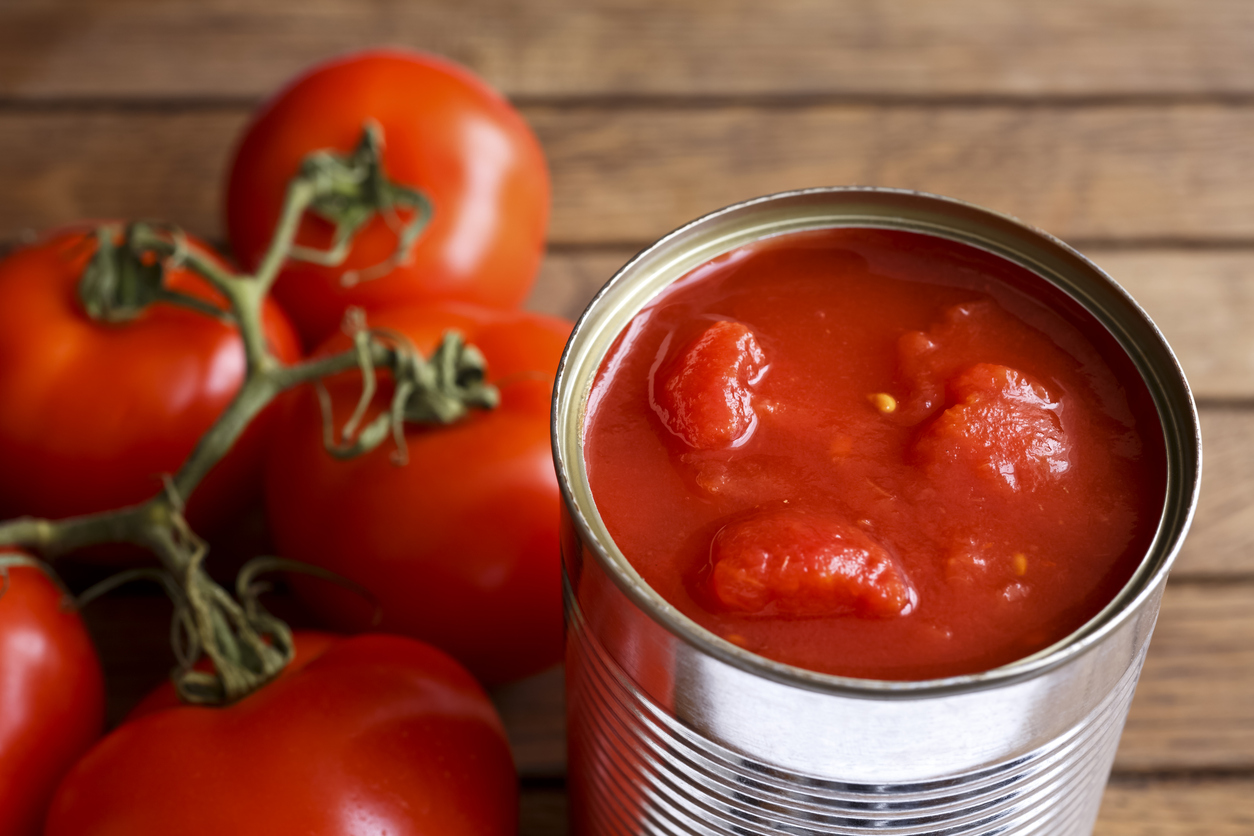 Canned tomatoes are a perfect pantry staple as they can be added to delicious recipes such as pasta sauces, lasagnes, casseroles, salsa, nachos, curries, soups, limitless possibilities. Aim to choose varieties which are free from added salt or herbs, spices and flavours. Add in your seasonings post cook for a fresher flavour profile.
You can make our Rich and Creamy Low Fat Tomato Soup using canned tomatoes.
7. Frozen spinach
Frozen spinach is something you can also add to many warm savoury dishes or even to your green Healthy Mummy Smoothie. The convenience of having it frozen means you avoid wasting fresh spinach wilting or degrading in the fridge, avoiding waste and associated cost.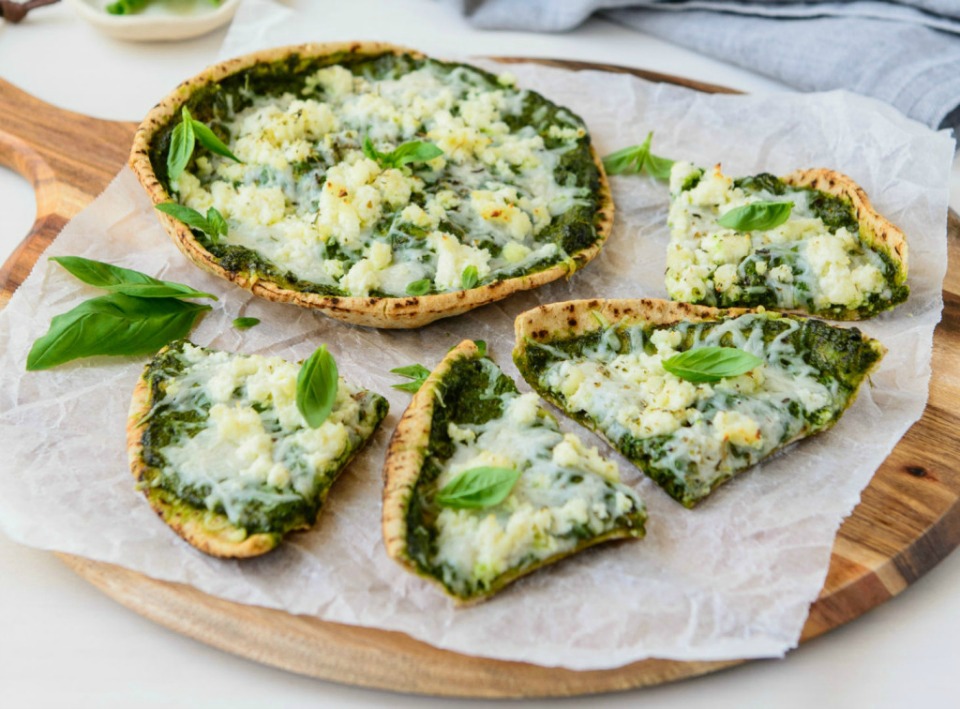 Here's a delicious Spinach Pesto Pizza recipe that can be prepared faster than you could have one delivered, using pita bread as the base.
8. Eggs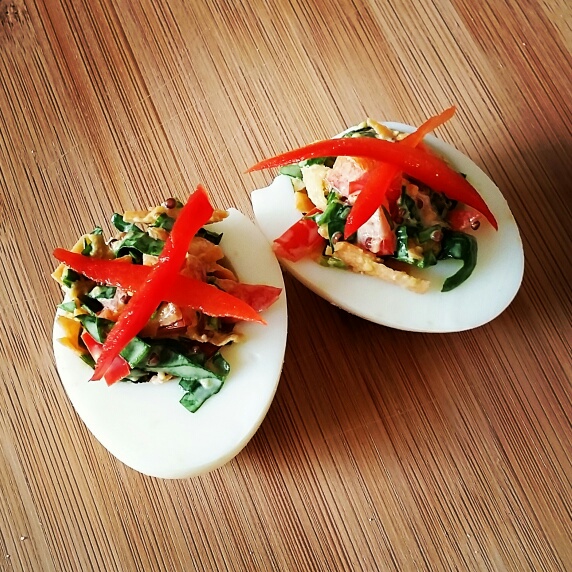 Eggs are such a nourishing food, high in protein and ridiculously easy to include in a weight loss diet. Cook them well while you are pregnant or breastfeeding and enjoy the benefits of this meat free high source of protein.
Eggs are a quick and easy weeknight meal or they could be a snack on the go while picking up the kids. As they are high in protein they assist in retaining fullness so we do not feel like we need to graze on more snacks.
This Egg Salad Cup recipe is a unique way of adding flavour and texture.
9. Canned salmon (sustainable varieties)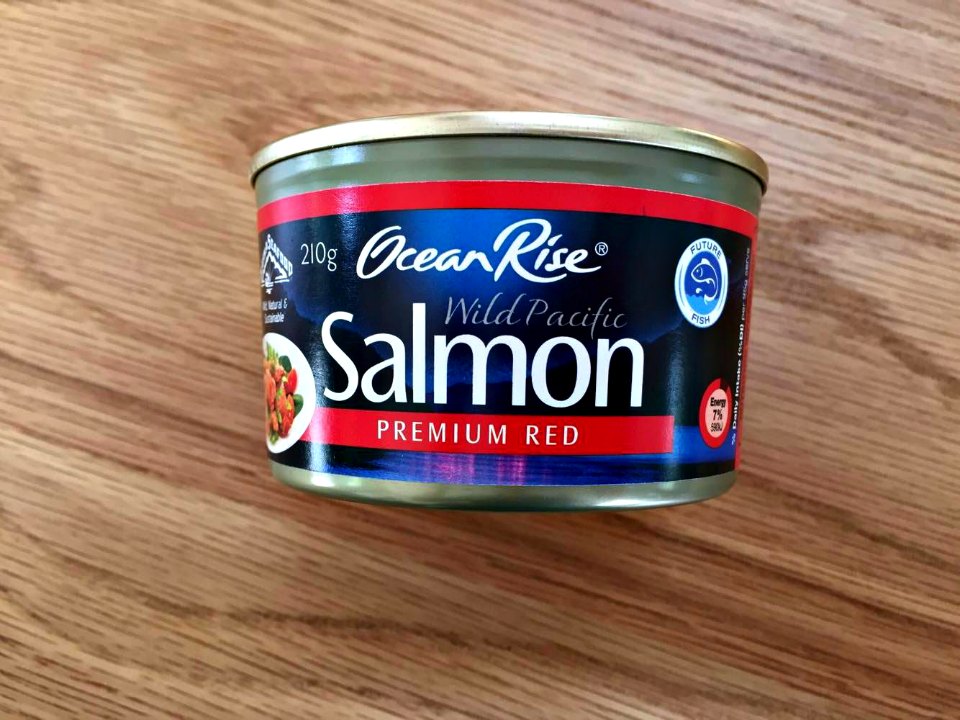 Salmon is a rich source of omega 3 fatty acids which is great for a pregnancy or breastfeeding diet in assisting in the development of the brains and eyes for babies. For the rest of the population it is also important with its additional anti-inflammatory properties.
Choosing canned salmon rather than fresh salmon gives you a cheaper option to work with the added convenience. Choose sustainably source brands.
10. Bulk buy fruits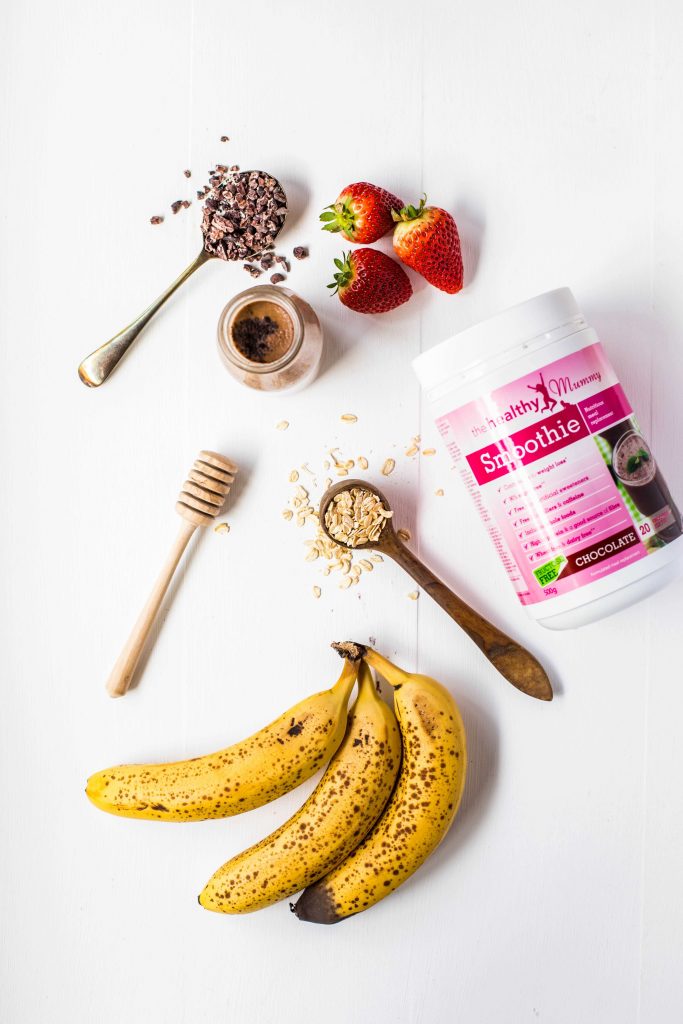 Bulk buy fruits are a great way to purchase fruit cheaply. In the cooler months stew off some of the fruits and store in the fridge or freezer for later. In the summer months, you can stew them off or freeze them whole to make into delicious and healthy ice cream treats for the family or add them to a Healthy Mummy Smoothie to make it extra creamy.
Join the 28 Day Weight Loss Challenge TODAY!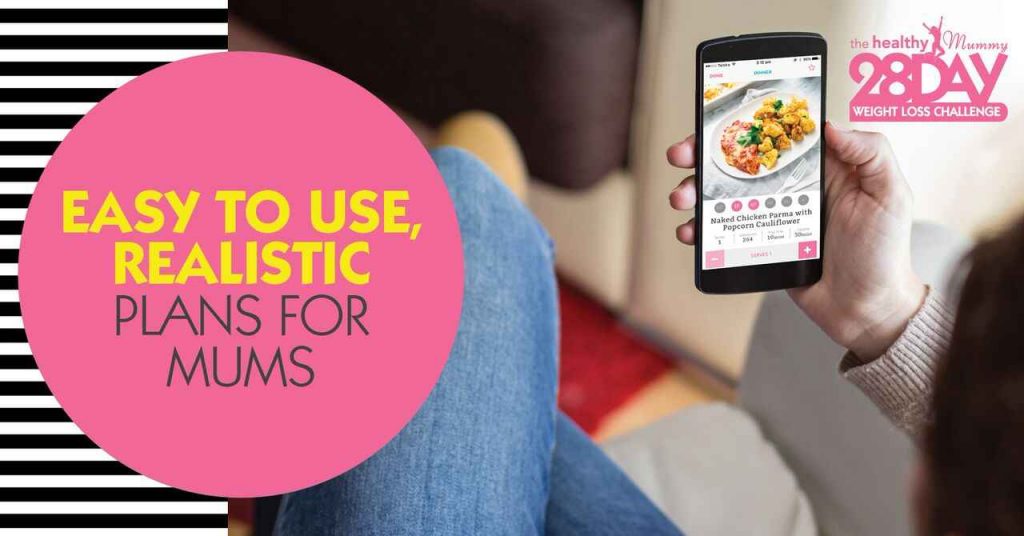 With the 28 Day Weight Loss Challenge, we have HEAPS of budget-friendly, healthy, family-friendly recipes available.
The Challenge is home to customisable meal plans, 24/7 social support and realistic exercises mums can do AT HOME.
Our Challenge entails:
28 days of at home exercise routines (no gym needed) – with video instruction
Customisable and breastfeeding friendly meal plans
Time-efficient exercises for busy mums – under 30 mins
Challenge combines Pilates exercises with interval and circuit training (HIIT)
Suitable for basic to advanced fitness levels.
Home to thousands of EASY-TO-MAKE recipes.
To find out more on the 28 Day Weight Loss Challenge click here.