These Sick Kids Won't Be Home For Christmas, So Christmas Came To Them
If you ever doubted that the Christmas spirit is alive and well, your faith is about to be restored. These beautiful children, who are set to spend Christmas in hospital, thought they were having regular photos with Santa – but what this Australia photographer did with the images is nothing short of miraculous.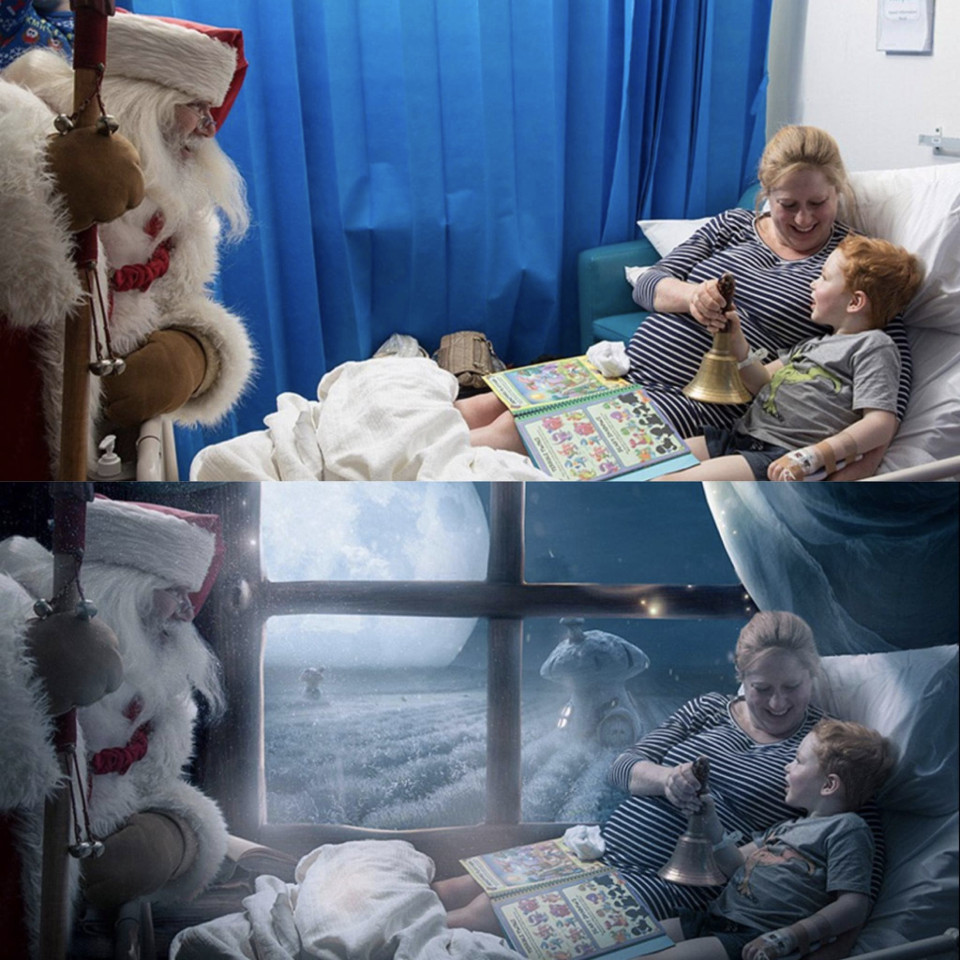 No doubt at the top of every parents' Christmas wish list is to have happy and healthy children. But for so many mums and dads, they will spend Christmas at their sick child's bedside in hospital. Melbourne photographer Karen Alsop decided to bring some Christmas cheer to Monash Children's Hospital Victoria, and the results are breathtaking.
Pop-up studio for 'traditional' photo shoot
A room at the hospital was transformed into a makeshift studio, with the jolly man in red in attendance for what the families thought were traditional Santa snaps, albeit in a non-traditional setting!
"Christmas is a joyful time, a time I love to celebrate with my family, but not everyone has that blessing," Karen explained. "I've always felt for the children in particular who are unable to leave the hospital during this season because at a time when the world is joyful, their pain is even more evident."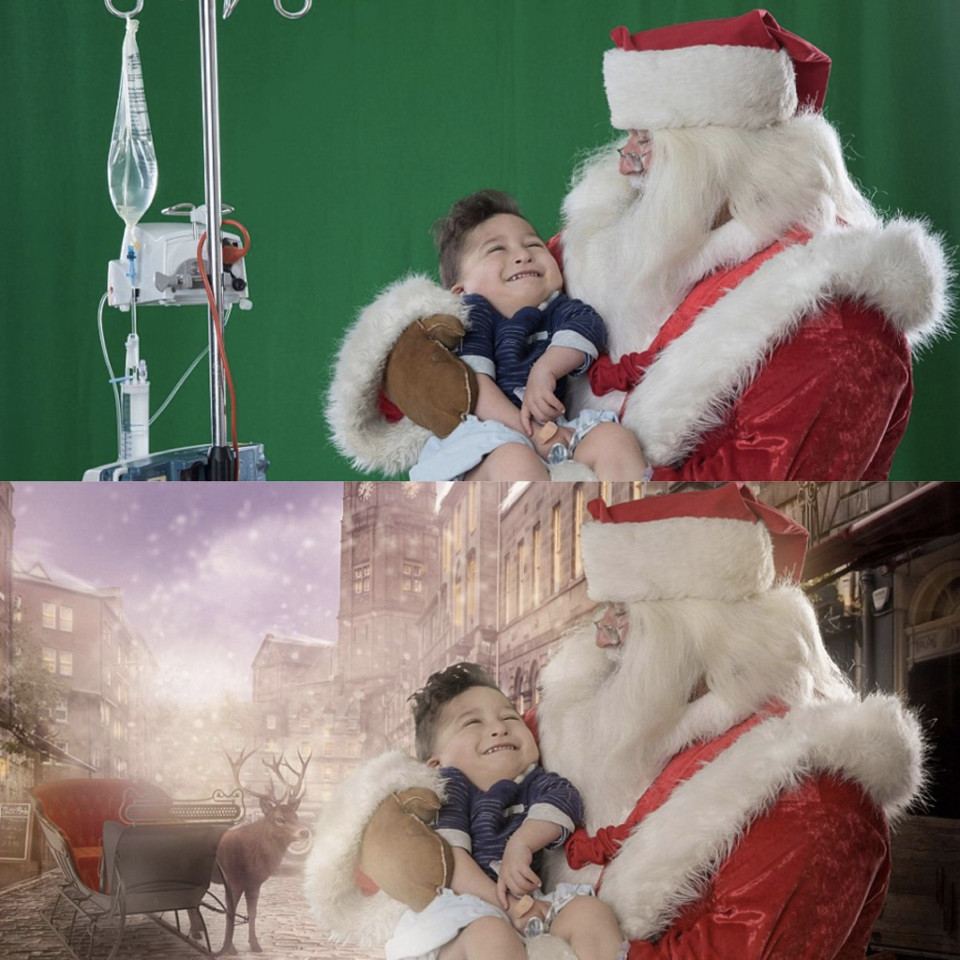 Karen says she wanted to free the children of their IV lines, monitors and the confines of the hospital, but of course all of that was a secret. "My main aim was to rekindle their faith of what the future holds for each of them."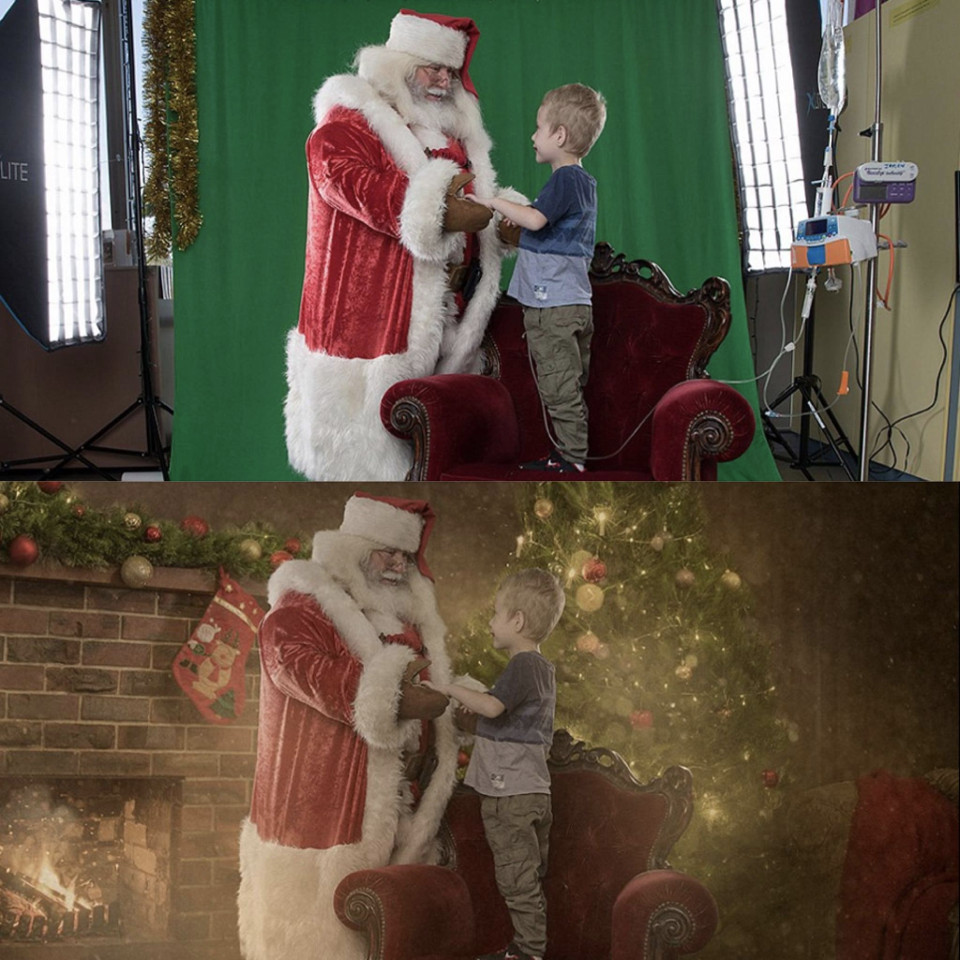 The magic of Christmas
Once Karen had finished the photo shoot, she spent more than 100 hours working on 30 portraits for the children – magically transporting them to places only their imaginations can take them. Later that night Karen and Santa delivered the framed prints to the children – and if you have some tissues handy you can watch their reactions here:
17-year-old Brittany, who's been hospitalised after suddenly losing feeling in her hands and legs said, "My image transported me to a place far away from all the worries of everyday, it's a very special memory for me and captures a good moment while in hospital, something for
me to remember, rather than something I wish to forget."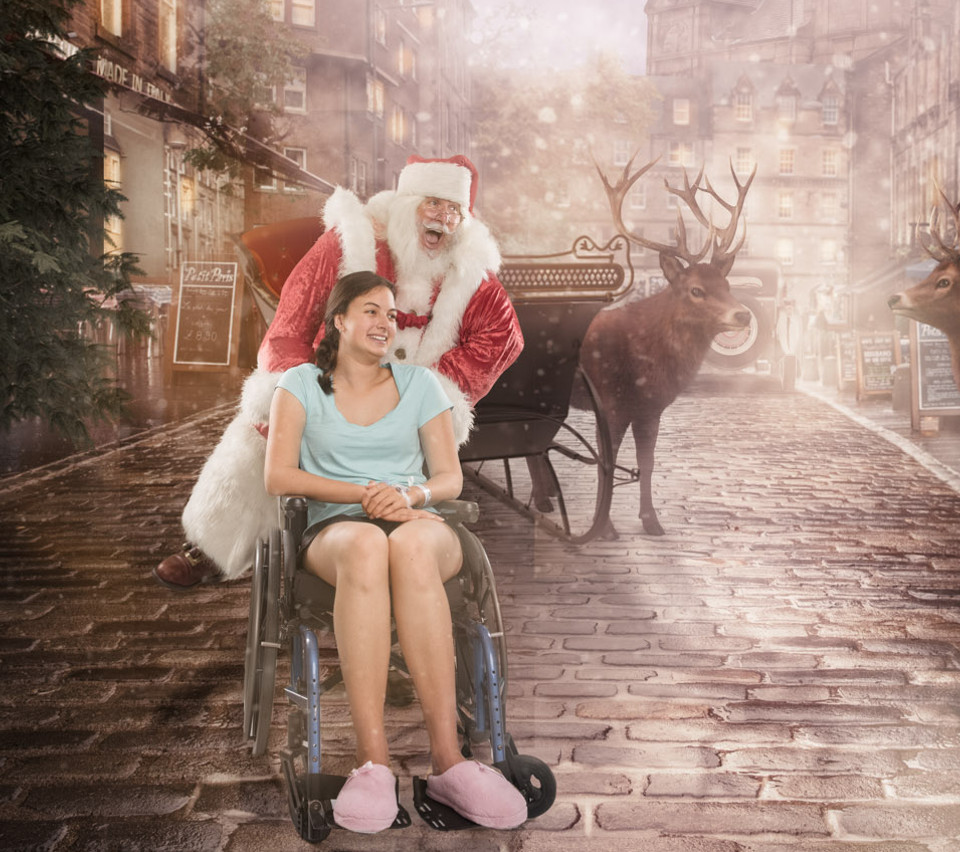 What a beautiful gesture – make sure you take a look at Karen's work at Story Art.