Way To Go Courtney: This Mum Lost 19kgs* In Just 9 Months
We have all been there – making excuses for our poor eating choices and lack of exercise. However, 9 months ago this incredible mum made the decision to tackle her health and her weight once and for all! Since joining The Healthy Mummy's 28 Day Weight Loss Challenge…Courtney has dropped an amazing 19kgs*!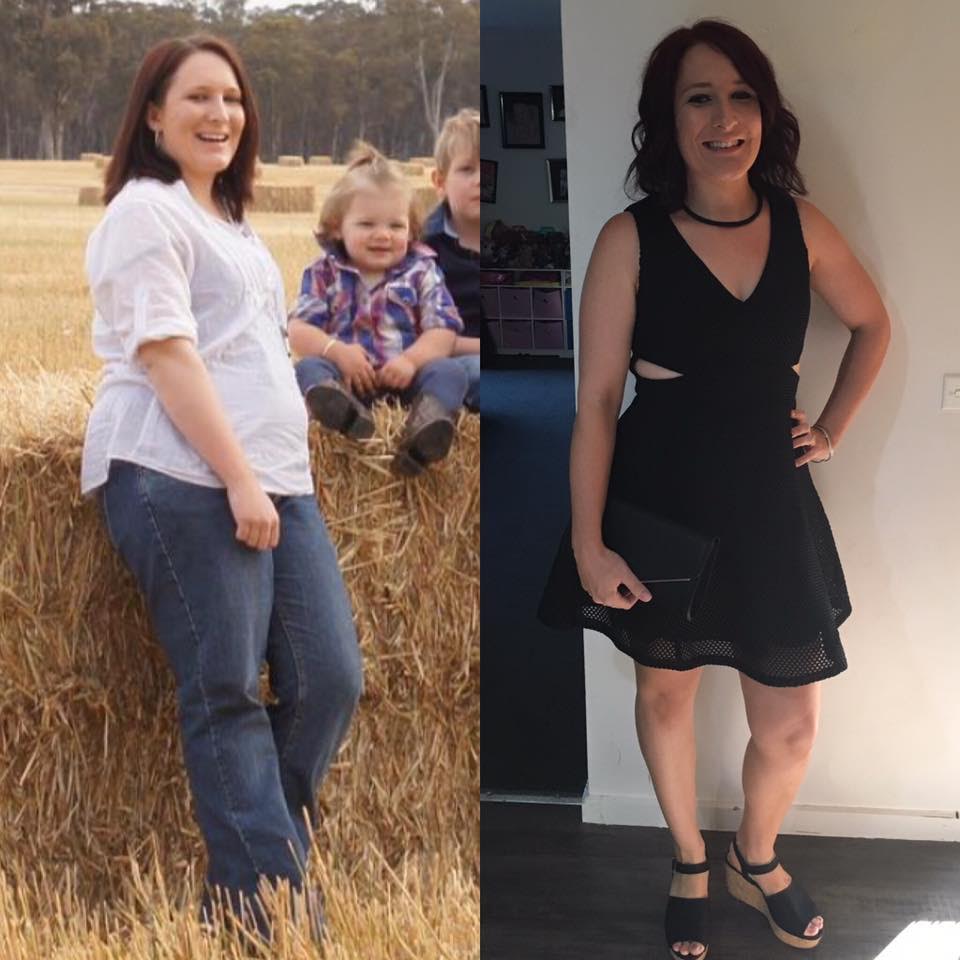 "I've completely changed my ways"
Just look at Courtney's before and after pic! This mum looks absolutely unreal!
Courtney says: "My favourite saying used to be, 'But I don't look like I weigh almost 86kgs' when in reality I DID look like I weighed almost 86kgs. I was just lying to myself in an attempt to justify why I didn't need to eat healthy and exercise!" 
Many of us have been there before – where we make any excuse under the sun to NOT have to exercise. Nine months ago, Courtney put an end to all the excuses!
Courtney says: "In nine months I've completely changed my ways and habits, I've done a complete 180.
From someone who would buy two chocolate eclairs, 1 for me – 1 for hubby and end up eating both (usually one straight after the other) and then wash it down with a whole block of chocolate. Exercise was a word that didn't even exist in my vocabulary and if someone mentioned walking, I would cringe!"
19kgs* down and looking incredible
This February will be Courtney's 10th 28 Day Weight Loss Challenge. This mum is determined to make her next round her BEST!
Courtney says: "Looking back at what I've accomplished in nine months, I've been using The Healthy Mummy products and it makes me excited to see what I can do in the next nine months!"
You really have achieved incredible results Court (and in such a short amount of time)! Way to go!
Inspired to get fit and lose the baby weight?
If you are inspired by Courtney's incredible transformation and you think you are ready to tackle your weight and health – then join us on our 28 Day Weight Loss Challenge.
With over 2,500 recipes, 350 different exercises and 24/7 support, all you have to lose is the baby weight. Our next round STARTS SOON.