This Mum Of Four Has Taken Control Of Her Life And Is SMASHING Her Goals!
Just three years ago, Carmen Chong Nee was suffering from postnatal depression and anxiety and felt like food and emotions took control of her life. Fast forward to now and this mum of four is SMASHING her health and weight loss goals and has taken complete control of her life!
Way to go Carmen! Check out her incredible story below.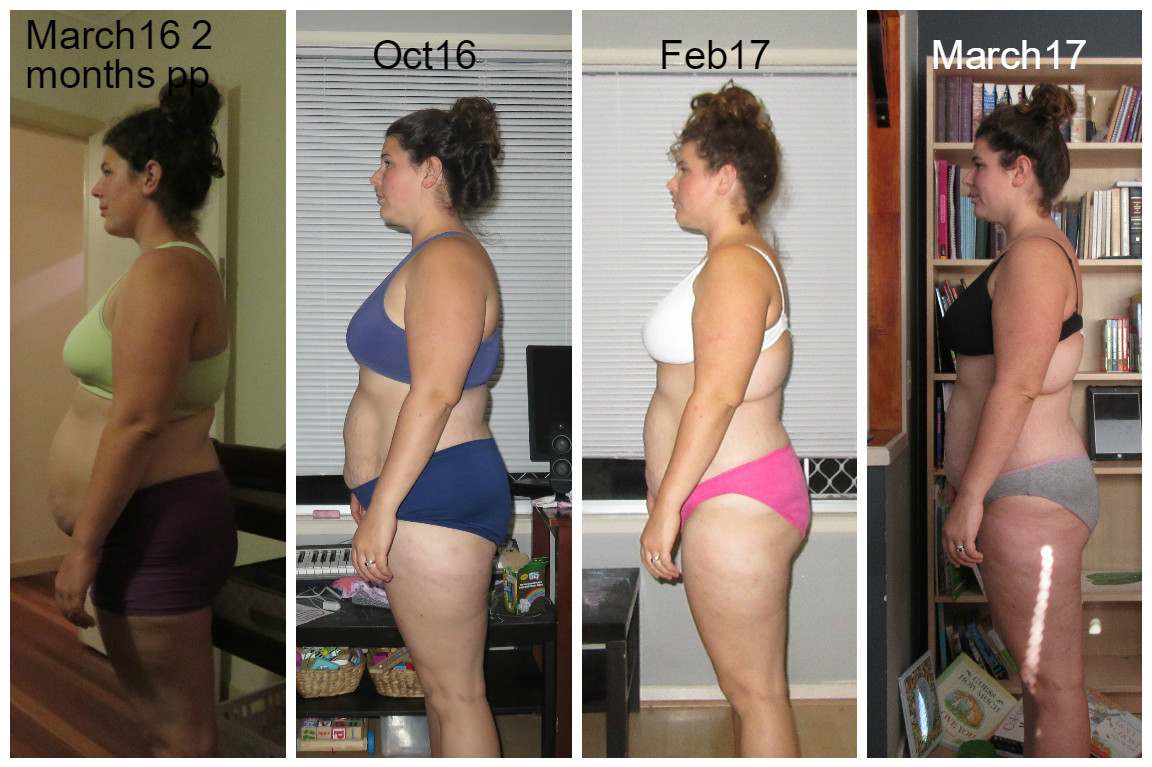 It Started With A Facebook Ad
For Carmen, her journey started back in June 2014, with a Facebook ad.
"I was suffering with postnatal depression and anxiety, living in a dark place, suffocating in my own misery."
"Despite having a love-hate relationship with Facebook, I will forever be grateful that this ad popped up for The Healthy Mummy 28 Day Weight Loss Challenge. I liked what I read and decided to subscribe and to this day I am still a 28 Day Weight Loss Challenge Member! I lost 25kg using the 28 Day Challenges from June 2014 – March -2015."
Carmen had been working with a counsellor for her postnatal depression and wanted to avoid going on medication if possible. But it wasn't until she came across The Healthy Mummy that she was able to implement a lot of what the plan actually involved.
"Eating more whole foods, exercising, getting outside for 20 minutes a day, all those things we know are good for us can seem like too much when you're drowning in self-doubt and depression."
"The 28 Day Weight Loss Challenges simplified it all for me and made it seem so much more manageable, and with each healthy meal I ate, with each workout I did, with each act of self love, it breathed new life back into me.
"I started smiling again. I started laughing again (I can recall a time where my husband, ever the joker, would make a joke and I would break down crying).
"I started to enjoy life again. I started to enjoy my children again. There was light and clarity in my life. Seeing my body change and losing weight was awesome and although that had been the main motivator starting on this journey, now, it's such a minor thing to the confidence and joy I had gained."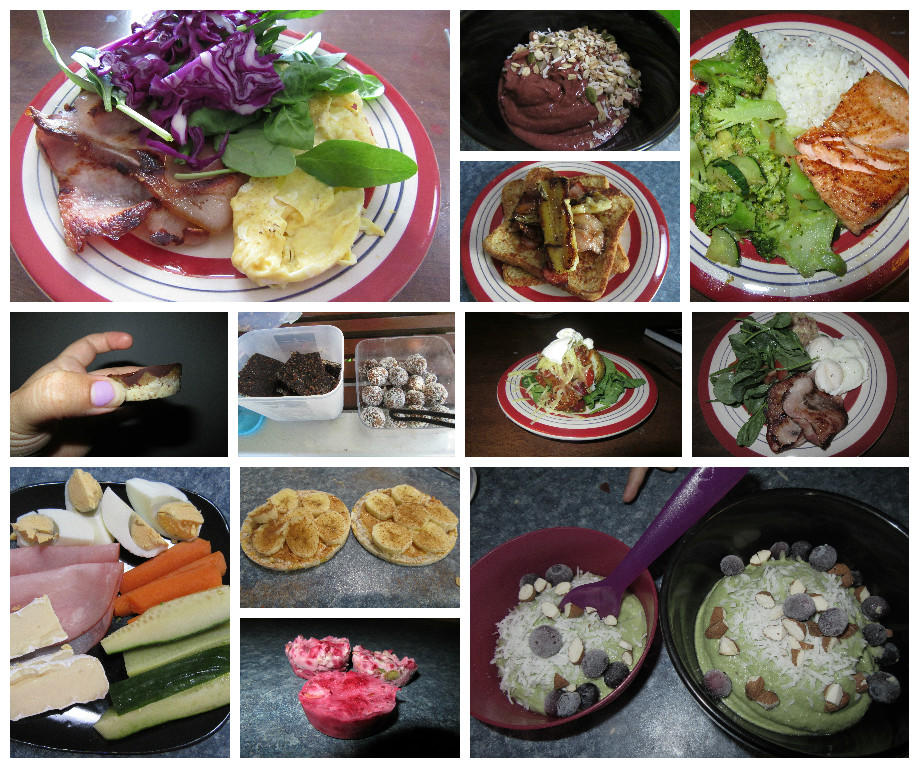 Why Join The Healthy Mummy 28 Day Weight Loss Challenge?
Carmen says,
"It's all there, laid out for you, no thinking involved, the whole months meal plan, right down to the shopping list. When you're sleep deprived, anxious, depressed, the last thing you need is to add something to your plate that is going to cause more overwhelm, like thinking about planning healthy nutritious meals. I was in survival mode every day, barely able to keep my head above water, so having everything done for me meant it kept things simple and manageable."
"No cutting out food groups. There are many programs out there that cut out various food groups, leaving you feeling deprived of your fave comfort foods. The 28 Day Weight Loss Challenge does not do this and is instead all about a balanced approach to nutrition, eating a large variety of whole foods across all food groups. This has to be one of my absolute favourite aspects! Eating in this way means it's something you can maintain and a way to eat for LIFE, not just temporarily cutting out certain foods to ditch the weight and then going back to old habits and having it all come back tenfold. You have access to over 3000 recipes on the meal hub. I have tried so many new foods because of it and have a new found love of cooking and creating in the kitchen."
"An amazing support network. You have literally thousands of other mums all who know how hard it is to balance mum life, all backing you 100 per cent of the way an it is easy to connect with other mums facing similar trials or on a similar journey to your own, that you can buddy up with for extra connection and support. I have made several friends through their Facebook Support page, some who I've met, some who I haven't, but they've been there for me my whole journey and I know they're there for me for life."
"Workouts that require little to no equipment, limited space and can be broken up into short segments of time. When you're a busy mum it's so hard to fit work outs in around all that needs to be done, so I loved that I could just do one round at a time which took no more than 10 minutes (especially at the beginning of my journey when anything longer than five minutes had me gasping for air). As my fitness improved I could then do two rounds at a time and then three and then even added my own fourth round in sometimes!"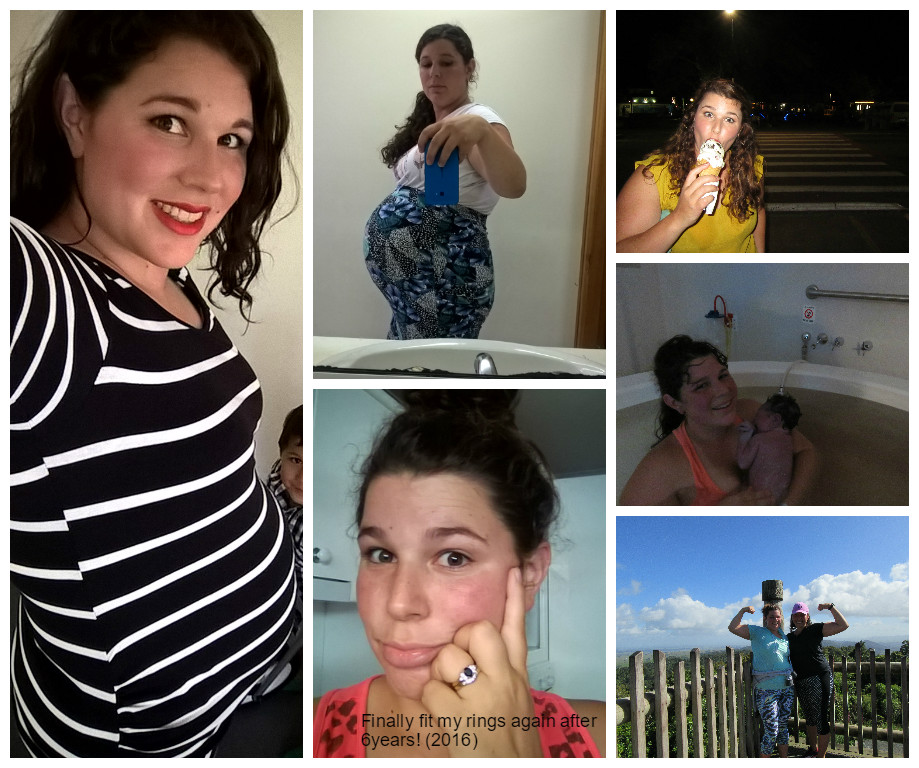 Mums Supporting Mums
In mid 2015, Carmen and her family moved to Australia from New Zealand and didn't have much of a support system. When she was pregnant with her fourth child in March 2015, Carmen made the decision to join the Healthy Mummy Pregnancy Support Group.
"I joined to focus on continuing with a healthy active lifestyle whilst pregnant, and keeping my weight gain within a healthy range. I worked out right up until 36 weeks and continued using the 28 Day Challenge Meal Hub (where you have access to over 3000 recipes and all past challenges) to plan our meals. This allowed me to have my best pregnancy ever and kept my energy levels high and I was able to easily keep up with my three kids while pregnant.
In January 2016, Carmen welcomed her fourth baby and although she had a super quick recovery from birth and was active just four weeks postpartum, it was a rocky year for her.
"The weight didn't come off like I hoped it would, but that does not mean I haven't achieved some amazing things this past year. I managed to keep my four little humans alive! I managed to workout at least four times a week every week, and improved my strength and fitness levels! I think one of the biggest and most important was that I avoided a third bout of PND and was able to more easily recognise signs of anxiety and implement my tools to deal with it! I made new friends, my energy levels have been amazing, I've been able to continue enjoying my life! My body shape has still been changing! Focusing on all of these other amazing things has helped keep me motivated to maintain a healthy active lifestyle, despite not losing on the scales. Living a life I love is so much more important to me than those numbers. This is all because of the The Healthy Mummy and the 28 Day Weight Loss Challenge and the tools I've learnt from it, things like goal setting, time management, meal planning, meal preparation. I still use the 28 Day Challenge Meal Hub to plan 70 per cent of our meals, the other 15 per cent come from the free recipes on their website and then the rest come from a few recipe books I've been gifted. Their Facebook support pages are also still huge inspiration and motivation for me, I just love seeing other mums taking control of their lives and smashing their goals."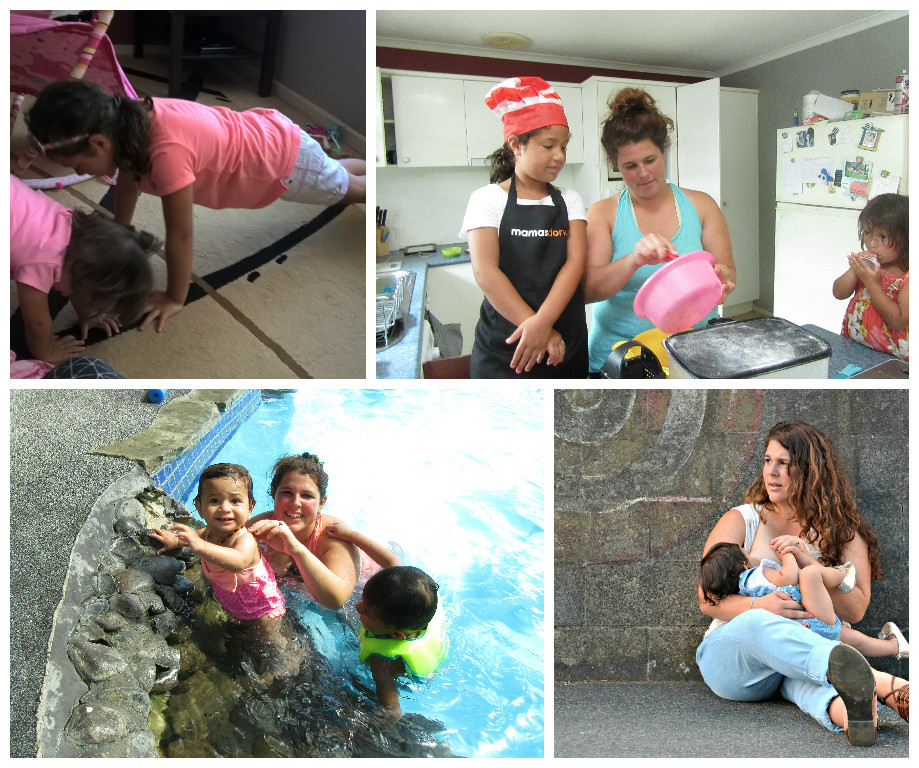 What Have You Learned Since Joining The Healthy Mummy?
"If you had asked that 2014 version of me what I wanted to do with my life, never in a million years would I have ever dreamed that this is the road I'd be heading down. But The Healthy Mummy has given me my life back. Despite not being at my goal weight (I want to be a size 10 by my 30th birthday), I'm 1000 times more confident than I was even at my smallest, and now nothing seems unreachable or impossible and the sky is the limit with what I can achieve. And The Healthy Mummy can do the same for you!
"There are two things I think they are so important and key components to being successful and definitely part of what makes The Healthy Mummy community so awesome because they understand this.
"Number one: It is about progress not perfection. Too many times we stop ourselves before we even start because we are too focused on being perfect, working out the perfect amount, or at the perfect time, or eating perfectly and then beat ourselves up when don't meet those ideals. As long as you are trying that is ALL THAT MATTERS. 'If you never stop trying, you can never fail' has been one of my biggest mantras on this journey. Any small amount of change you are making toward a healthier lifestyle is better than none. Focus on one change at a time if you need to, then move to the next. If you are making small CONSISTENT changes the results will come.
"Number two: BE KIND TO YOURSELF. When motivating a child or a friend to do something they're finding hard, you don't tell them they're useless and can't do it, or name call and bag them out. You use words of encouragement and lift them up. Yet too often when it is ourselves that need lifting up we do the exact opposite! The way we talk to ourselves has such a MASSIVE impact on our confidence and is a game changer. Practice in the mirror, tell yourself you are worth it, you are important, you're the only Mum your children have and you deserve the best, so love your body and give it the BEST and it will love you back.
"YOU ARE AMAZING!"
Thank you Carmen for sharing your amazing story with us, we are confident that you will keep living a happy and healthy life! YOU are amazing!
Did You Know The 28 Day Weight Loss Challenge Is Family Friendly?
If you are inspired by Carmen's health and fitness journey and want to take charge of your own health and weight – then join our 28 Day Weight Loss Challenge TODAY.
With thousands of delicious (and healthy) recipes, hundreds of exercises & 24/7 support – the 28 Day Weight Loss Challenge is designed (and proven) to help busy mums like you lose weight!
To learn more about our challenge OR to join – click here.