'Too graphic': This ad on postpartum realities was rejected from the Oscars
Mums know ALL too well just how challenging it can be after giving birth – and we're NOT talking about waiting for our breastmilk to kick in or meeting the demands of a newborn.
We're talking about having that first after-birth poo, dealing with perineal tearing and wearing those huge nappy-like pads after giving birth. So, why does no-one ever really talk about it?
Well, a company called Frida Mom, which specialises in postpartum products for both mums and babies, launched a new ad highlighting the realities mums face postpartum.
But sadly it was rejected from airing during the Academy Awards because it was deemed 'too graphic'.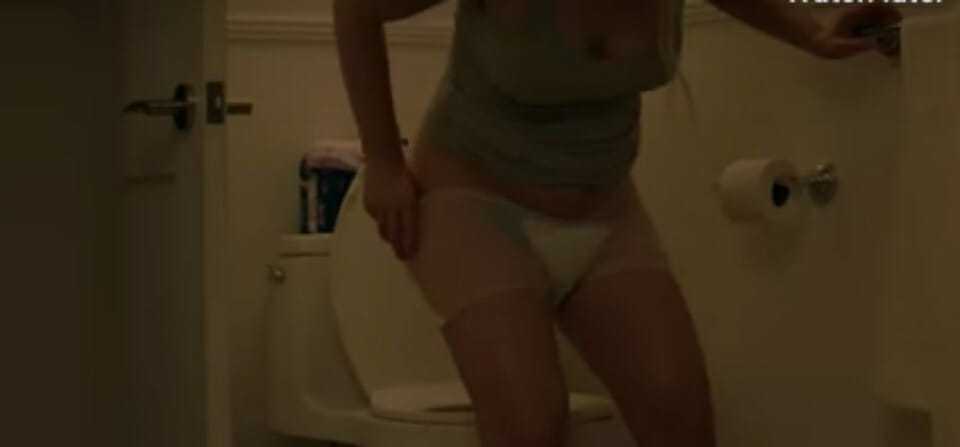 Postpartum ad rejected from the Oscars for being 'too graphic'
The Frida Mom advert doesn't sugarcoat anything. It begins with a new mum getting out of bed in the night, her baby can be heard crying in the background.
She's wearing those unflattering mesh hospital knickers with a bulky pad inside it and makes her way to the bathroom to sit on the toilet. At times, she can be seen squirming.
"Postpartum recovery doesn't have to be this hard," reads the tagline at the end, before displaying products from the company.
However, Frida Mom told Today that the clip was rejected from airing during the Oscars because of "partial nudity and product demonstration" although no nudity is seen in the ad.
The Academy of Motion Picture Arts and Sciences guides state that advertisements of "political candidates/positions, religious or faith-based messages/positions, guns, gun shows, ammunition, feminine hygiene products, adult diapers, condoms or haemorrhoid remedies" are not permitted during the broadcast.
"We were really surprised to hear that feminine hygiene was put in the same category as guns, ammunition, sexually suggestive nudity, religion and politics," Frida CEO Chelsea Hischhorn told Today.
"I was surprised, in this day and age, to see that whomever at whatever organisational level at the Academy and at ABC put in writing that they would analogise feminine hygiene to some of those other, more offensive categories of advertising."
Busy Philipps was outraged over the ad being banned
Many people on social media have expressed anger over the decision for the content being banned from the awards show. Actress Busy Philipps also took to Instagram to share her outrage.
View this post on Instagram
"I legit teared up when I just watched it," she admitted.
"Partially because this is clearly an ad made by women who have been there and get it and partially because I DO believe so strongly that the more we can NORMALIZE A WOMAN'S BODILY EXPERIENCE IN MEDIA, the better off our culture and society will be. AND YES THAT MEANS ADS TOO.
"You probably don't even flinch when an Erectile Disfunction ad comes on but THIS AD IS REJECTED?!
"I think this is an incredible piece of advertising that accurately represents something millions of women know intimately.
"And I'm so f******* sick of living in a society where the act of simply BEING A WOMAN is rejected by the gatekeepers of media. Well. Shame on them and NOT on us for simply being human women."
We need to discuss postpartum rage and why it happens
The censored postpartum body photo causing a social media stir
Join our community of supportive mums
If you are wanting to get that bit of extra support in your journey to better health come and join our community here.