Three Nude Images Were Posted To Instagram – But Only One Was Removed
Body confidence is a hard type of confidence to achieve. With social media around us and photoshop in our faces, women can find it difficult to feel confident in the way they look.
One woman has finally had enough body confidence to post an artistic image to Instagram, only to have it removed for 'nudity.'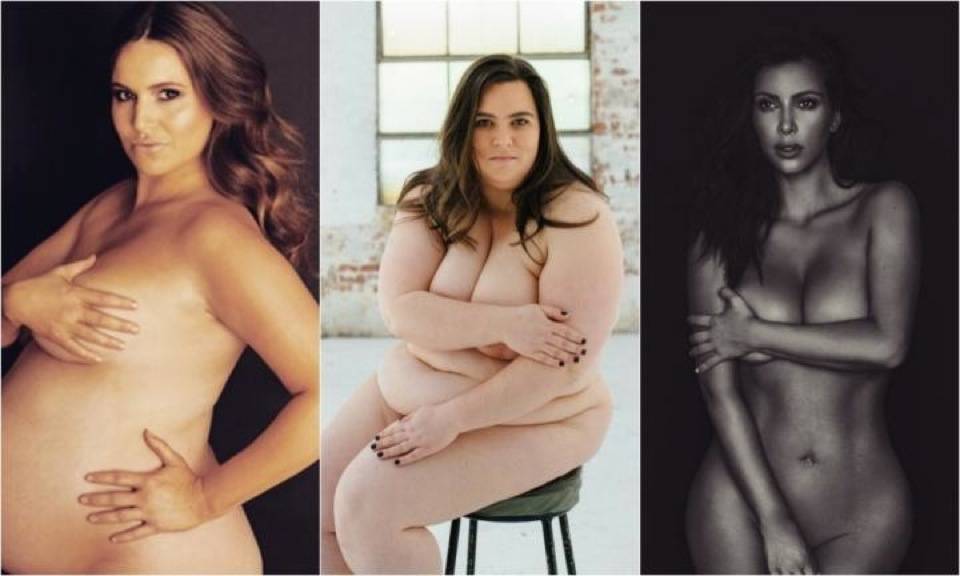 The image above is of Home and Away actress, Christie Hayes on the left, reality TV Queen, Kim Kardashian on the right, and then there's Alys in the middle. All three images were posted to Instagram, but only the one of Alys was removed.
Each image has a positive meaning behind it. Kimmy K posted her naked image because she felt liberated and empowered. 
Christie wanted to help out a friend who was feeling unattractive and big in her pregnancy so she posted the image to help her friend find confidence.
And Alys posted her image as part of a beautiful body positive project she is apart of.
Body Positive Project
Alys is apart of an amazing body positive project that is meant to help empower women and help them find confidence in their own skin. As women, we are often criticised, told we need to look a certain way and generally don't feel like we're good enough for the world. Well, screw that! Body positivity is what we need.
Why Delete The Image, Instagram?
Instagram doesn't allow images of genitals, sexual intercourse or close-ups of fully nude buttocks. In relation to nipples, they'll allow photos of breastfeeding women and women who have had mastectomies.
She says "In my photo you can see some areola, but you can't see my nipples."
We don't understand why a photo of a vibrant young woman, trying to show other women to be confident in their own skin, would be taken down.  Come on Instagram, you can do better!
Alys, keep sharing those images. You look beautiful!