Here's some tips to clean your house with Coronavirus in mind
We are all making sure to wash our hands and use hand sanitiser to protect ourselves and our family from the Coronavirus but what about our actual homes? With our family now spending more time indoors, should we be changing our cleaning regimes to help protect our families even further?
So how can you clean your house with Coronavirus in mind? Read on.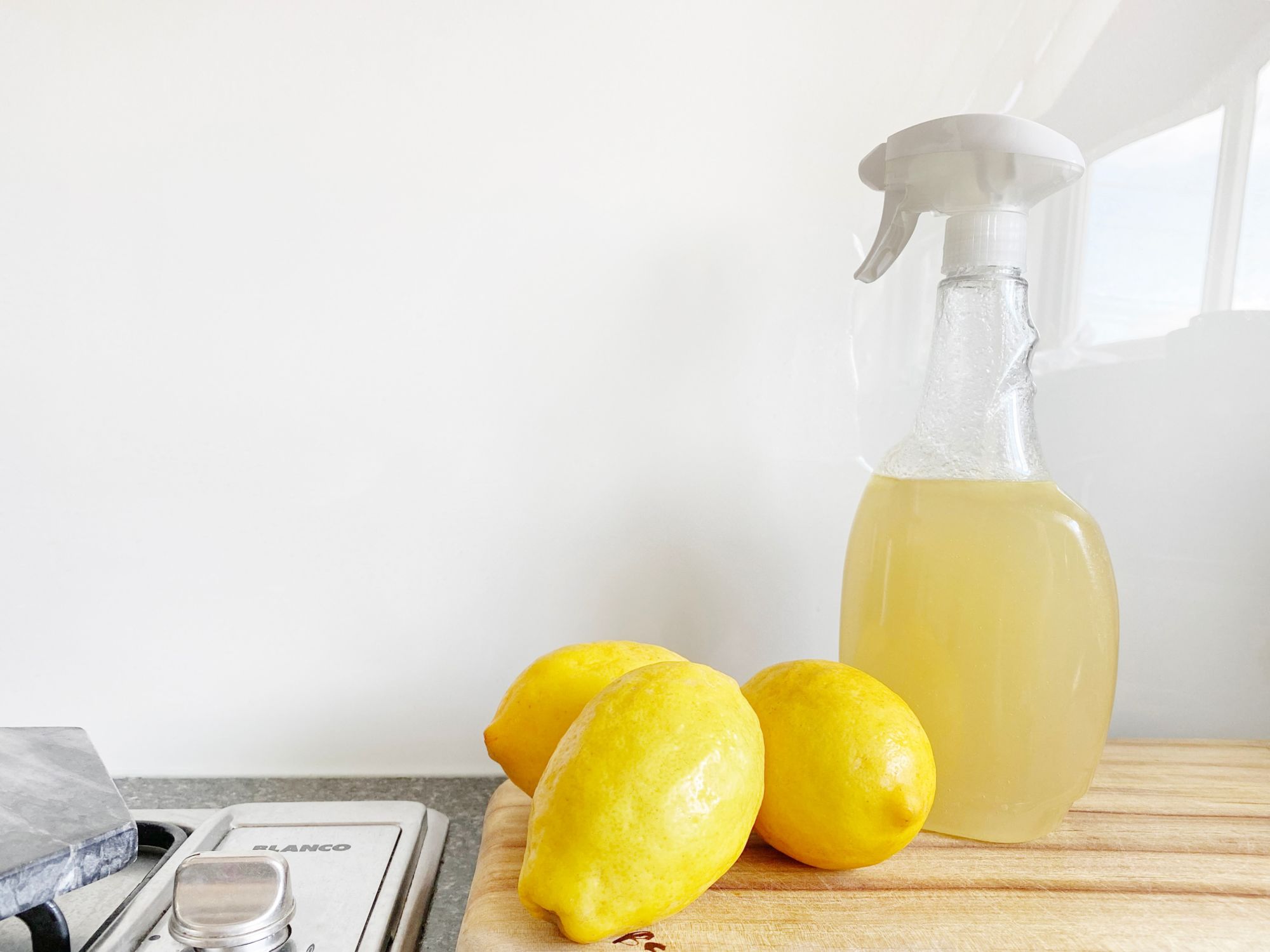 Photo by Crema Joe on Unsplash
How to clean your house with Coronavirus in mind
Whether you are a perpetual cleaner or you are more relaxed the Coronavirus has us all grabbing for the cleaning supplies. But if you are worried that your usual cleaning routine just isn't enough we have some tips to help.
How often should I clean?
You can stick to your regular cleaning routine but in these times of a highly infectious virus going through our community, it would be smart to add additional cleaning of certain areas every day. It's not about having a completely spotless house every day or cleaning your house top to bottom every day, it's about being concise and doing more regular cleaning of areas that are in high use.
What are the preferred products to use?
Like the washing of our hands simple soap and water should do the trick for most surfaces but a stronger household disinfectant can also be used if you want to. This would most apply for hard surfaces like cupboards, handles, wood or tiles floors etc for softer surfaces like carpets or rugs. For these surfaces you should remove any visible dirt and then wash with whatever product you have that is suitable for that surface.
If you can't get household disinfectant in the stores you can also disinfect surfaces with alcohol solutions that contain at least 70 per cent alcohol (which you might have lying around as an antiseptic), or you can make a diluted bleach solution (four teaspoons of bleach per quart of water).
Make sure if you are using stronger cleaners like bleach or disinfectant that you are wearing gloves and follow the instructions on the label.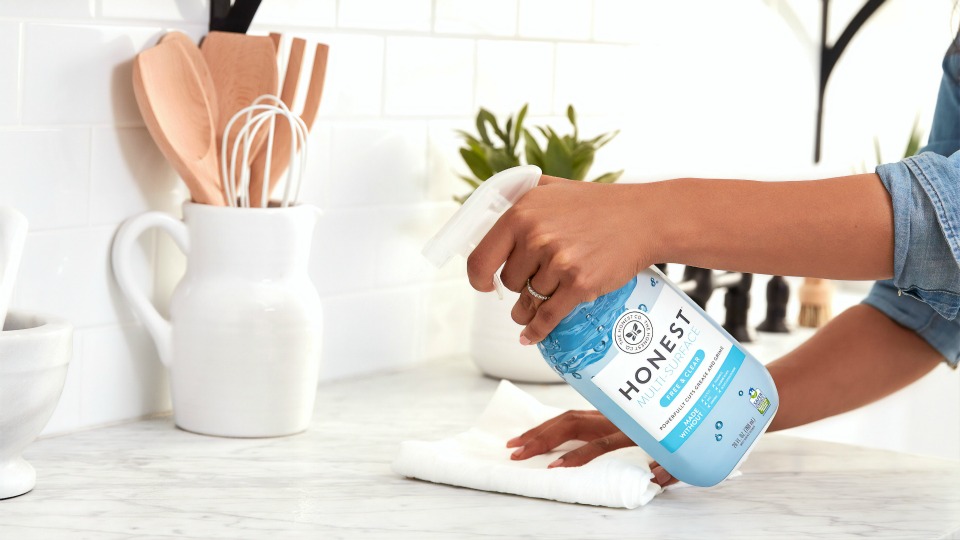 What are the key surfaces?
High-touch surfaces seem to be the key surfaces most health authorities advise you to focus on when setting out your cleaning routine.
If you are not sure what a high-touch surface is think about where you would find the most fingerprints in your house if you dusted it. Areas like:
Door knobs
Light switches
Refrigerator and microwave doors
Drawer pulls
TV remote
Counters and table tops where you cook and eat
Toilet handles
Faucet handles
Also don't forget your bedding and laundry, how often do you swap towels or change the sheets on your bed? If it's not too often it might be an idea to switch it up to minimum once a week for all of these things and then slot in clothes between.
How thorough to I have to be?
You don't need to be going over every surface with a metal scourer, a spray and a vigorous wipe should do it but make sure you have gotten into all the cracks and crevices.
Should I wear gloves?
It is recommended that you do complete all cleaning with gloves on, if you don't want to throw the gloves out after each use you can wash them to reuse them. You should however have a separate pair of gloves for the bathroom and the dishes.
Once you are done cleaning:
Wash your hands with soap and water with the gloves still on
Dry them as much as you possible
Remove the gloves and store them
Then wash your bare hands with soap and water

What measures should I take if someone in the house contracts Coronavirus?
If a member of your family appears to have Coronavirsu symptoms the first step would be to limit their contact with the rest of the household and seek medical advice. If you can, try and carve out a section of your home that they can isolate themselves in especially until you know for sure.
Make sure to clean anything they have come into contact with thoroughly and also whilst they are isolated from the rest of the household make sure to wash all their bedding etc separately.
Anything else I can do to help my home stay clean?
One great way to help keep your home clean and virus free is to prevent it from coming inside. This means removing shoes at the door as well as jackets and other outerwear. Also washing your hands as soon as you get home for 20secs, you could even set up a little cleaning station at the door so you and the family can do all this.
In terms of items that come into your home like packages or food and beverage containers although the Coronavirus is known to live on surfaces like cardboard, a lot of businesses are also taking extra caution. If you feel more comfortable cleaning all the products that come into your house then feel free to do so.
Stuck at home but want to stay healthy? Join the 28 Day Weight Loss Challenge
With over 4000 recipes and 400 exercise at-home workouts,  it has everything you need to stay fit and healthy.
Our 28 Day Weight Loss Challenge includes:
28 days of at-home exercise routines (no gym needed) – with video instruction
Customisable and breastfeeding friendly meal plans (including 7 Day Cleanse)
Time-efficient exercises for busy mums
Challenge combines Pilates exercises with interval and circuit training (HIIT)
Suitable for basic to advanced fitness levels
Home to thousands of EASY-TO-MAKE recipes!
To learn more about our 28 DAY WEIGHT LOSS CHALLENGE CLICK HERE