Toddler Who Dressed Herself For School Photo – Instantly WINS Internet
As parents, we all know how hard it is to dress a toddler everyday. What about school photo day? This little legend, dressed herself as super girl and has hearts won all over the internet.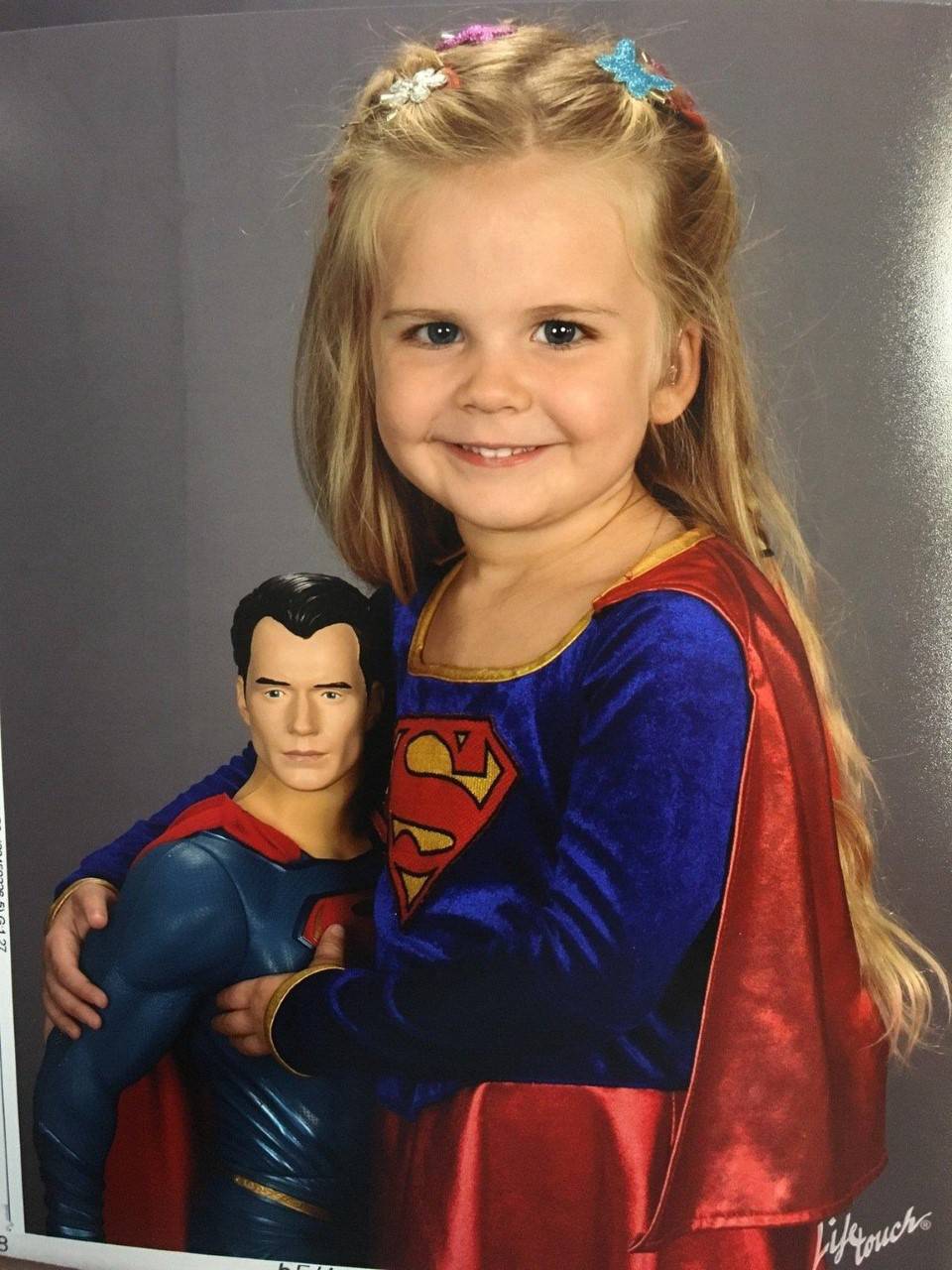 Image source: kiis1065.com.au
Super Girl
Kaylieann Steinbach is a HUGE super hero fan and when it was time for her annual school photo, she knew EXACTLY what to wear. The 3 year old, clutching her superman doll, looks ecstatic with her choice of attire.
With long blonde flowing locks and butterfly clips, she chose her favourite supergirl outfit, and although the photo is absolutely adorable in itself, the story behind it is even more touching.
Kaylieann has 75% hearing loss and can't hear the letter S, calling her favourite hero's "Pooterman" and "Pootergirl". Her Dad, Austin, laid out choices and "She walked up, looked over each of her choices, turned and said 'Pootergirl!' he says "Well, I couldn't argue with that answer."
Amazing Support And Feedback
Since sharing the image on Reddit a few days ago, the beautiful picture has gone viral and the support from the deaf community has been phenomenal. Austin says "The reaction and turnout from the deaf community is amazing," Austin added. "I still haven't been able to get through all the messages of support and kind words people have sent me. I could never have imagined how much her picture could have touched so many."
So incredibly beautiful. You keep being you Kaylieann.