'It Took Me A Year To Admit How I Was Feeling': Brave Mum On Her Battle With Postnatal Depression
Mum reveals it took her a really long time to realise and admit that she was suffering with postnatal depression. She thought she'd never experience it.
Postnatal depression. It affects one in seven mums, and the signs and symptoms can occur gradually or all at once. Sometimes, these signs may not even be noticed by anyone else, let alone the person who is affected.
Which is why this brave mum reveals it took her a really long time to realise and admit that she was suffering with postnatal depression.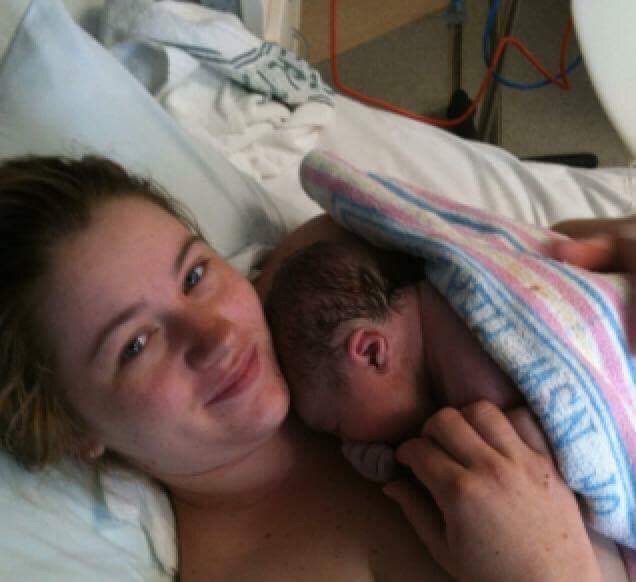 'I Felt Like I Was Aways Chasing My Tail'
Kaitie Purssell, who is a Healthy Mummy consultant, reveals she thought postnatal depression would be something she would never experience.
"With my first daughter I felt more content with my life then ever before, nothing phased me, I had it all – except the second baby we longed for," she says.
"It wasn't easy- no sleep, trouble feeding, bleeding nipples you know all that fun mum stuff.
"But I knew being a mum was what I was meant to do. It just felt right. After having my second daughter everything was different. It was beautiful and amazing but it got hard pretty fast.
"Juggling being a mum-of-2 with a hubby that works long hours took its toll."
Kaitie reveals she just felt so guilty. Guilty for not being able to spend quality time with her two-year-old, her newborn or her husband.
"I felt like I was always chasing my tail and couldn't put a step right. I didn't tell anyone that I was 'depressed'. In fact, no one picked up on it," she says.
"I kept using the stress of planning an overseas wedding with a baby and toddler as my excuse as why I was feeling so overwhelmed with everything.
"After returning home from our wedding and family honeymoon in Fiji I knew that my anxiety wasn't right. I kept googling 'postnatal depression', reading the symptoms and knowing I ticked almost all the boxes. I was still to ashamed to speak up so I kept up the brave face.
"A few months later I came clean to my hubby, confessing that I was sure I had postnatal depression – by this stage my youngest daughter was already one years old."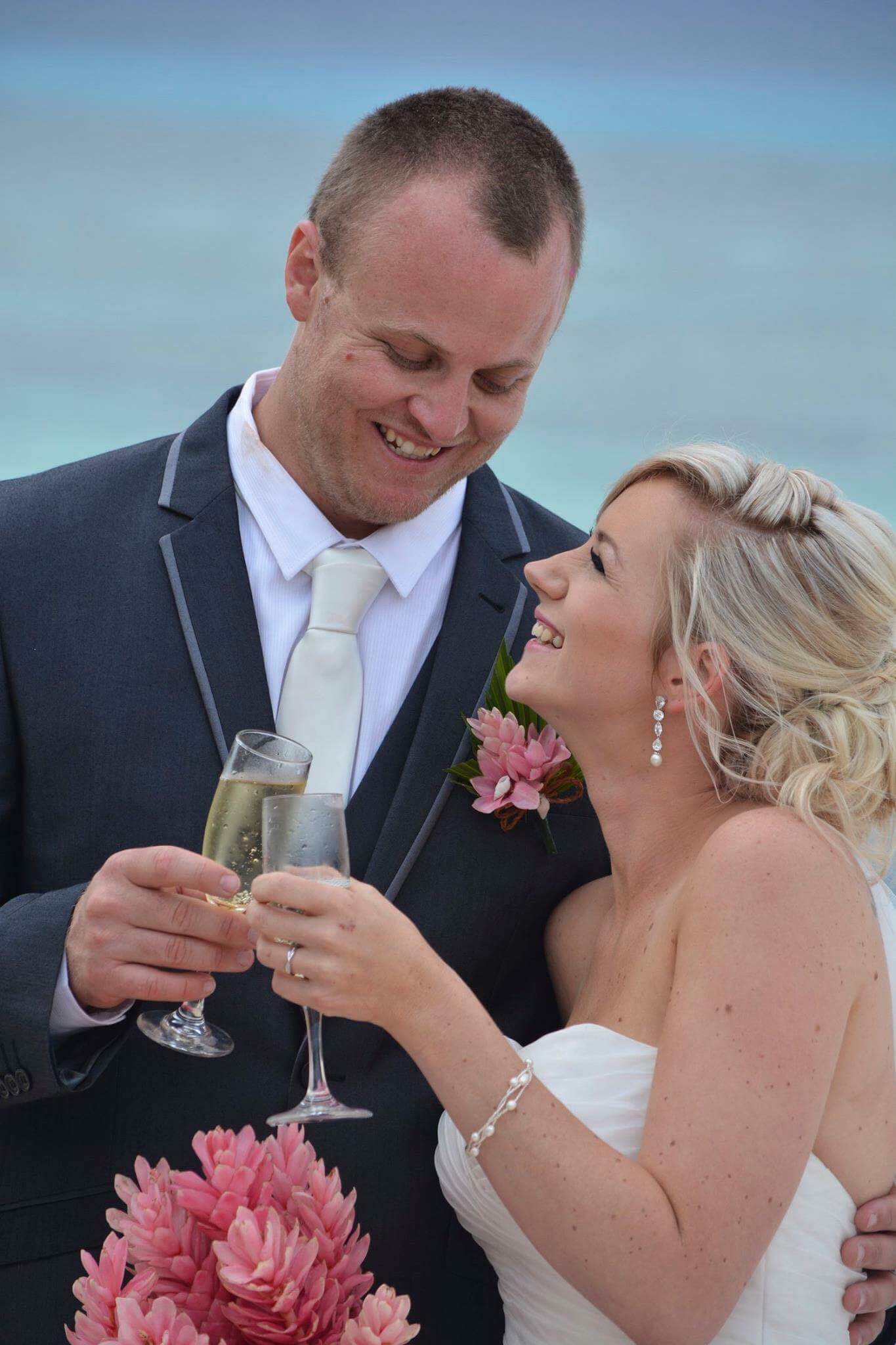 Kaitie says admitting it to herself and others was a huge weight off her shoulders.
"It's breaks my heart to know I suffered in complete silence for over a year and that so many other Mummy's feel the same way isolated, embarrassed, ashamed, scared and so alone," she says.
"After 'fessing up to my hubby we discussed the next steps I needed to take. About a month later I saw my GP and was given a mental health care plan and a referral for a psychologist.
"The steps were scary and there was no quick fix, every single day I still have to just keep on keeping on."
'I Found Some Direction In The Day-To-Day Rollercoaster Ride Of Being A Lonely Stay-At-Home Mum'
Kaitie joined the 28 Day Weight Loss Challenge and has lost over 21* kilos since 2015.
"My weight loss gave me some focus and direction in the day-to-day roller coaster ride of being a lonely stay-at-home mum, not to mention all the positive support and encouragement in the Facebook group I receive almost daily," she says.
"My confidence, my appearance, my health, my family's health and our habits. Empowering me to chase my dreams, believe in myself and know I am worthy!
"I would go as far as saying The Healthy Mummy has saved me and I'll be forever grateful for the endless support and the complete confidence boost!!"
Kaitie says she's 'working on herself' daily, but is no longer embarrassed about her postnatal depression or postnatal anxiety.
"It wasn't a choice I made, it's an illness that can affect anyone at any time," she says.
"Now more than ever I feel the need to spread the word on this common heart-wrenching illness.
"Please speak out and ask for help the moment you feel things aren't right. The sooner you seek help the sooner you can get back to being yourself!"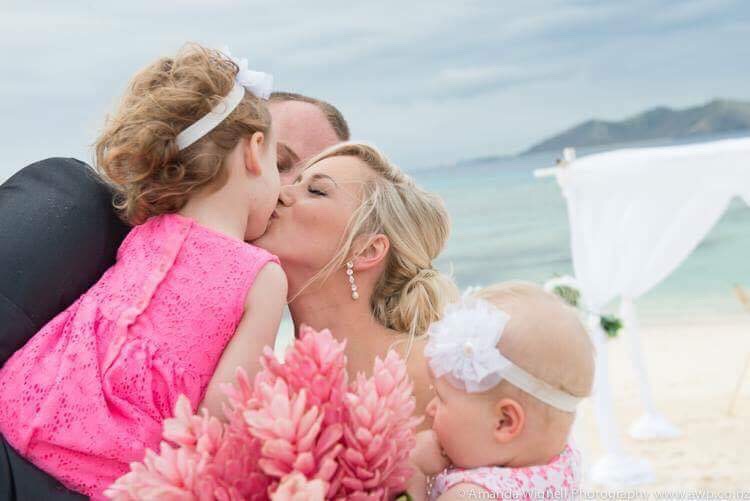 We're so glad you've found the courage to speak up Kaitie. Thank you for sharing your experience with us. You're so brave. We hope you're back on the path to feeling your wonderful self.
And you're 100 per cent right. No one should feel guilty or ashamed for feeling how they feel.
Getting The Support You Need
One in seven women in Australia suffers from postnatal depression and one in ten new fathers also experience postnatal depression, says Perinatal Anxiety & Depression Australia (PANDA).
If you or someone you know is struggling, then remember you are not alone. Have a look at our story on what every mum who has experienced PND needs to hear as well as our other blogs on postnatal depression or mental health for ways to get the help you deserve.
For more on the signs and symptoms of postnatal depression visit www.panda.org.au. 
Support
PANDA National Helpline www.panda.org.au – 1300 726 306
Beyond Blue www.beyondblue.org.au 1300 224 636
Gidget Foundation and Bun in the Oven
Postnatal/perinatal depression is a HUGE issue for mums and it is the biggest cause of maternal death. One in five mums suffer from it and this is why The Healthy Mummy has partnered with the Gidget Foundation to raise awareness and raise money for more support in this area.
Gidget Foundation Australia is a not for profit organisation supporting the emotional wellbeing of expectant and new parents to ensure that those in need receive timely, appropriate and supportive care.
The Bun in the Oven events are morning teas that will help to raise funds for the Gidget Foundation and raise awareness around this important cause.