TOP TIPS: How To Safely Express And Store Your Breast Milk
Midwife, Bel Moore, sheds light on safely expressing and storing your breast milk. 
Who ever said, "Don't cry over spilt milk" never spent precious time pumping breast milk only to have it wasted!
Below are some handy tips on expressing and safe storage of expressed breast milk (EBM)!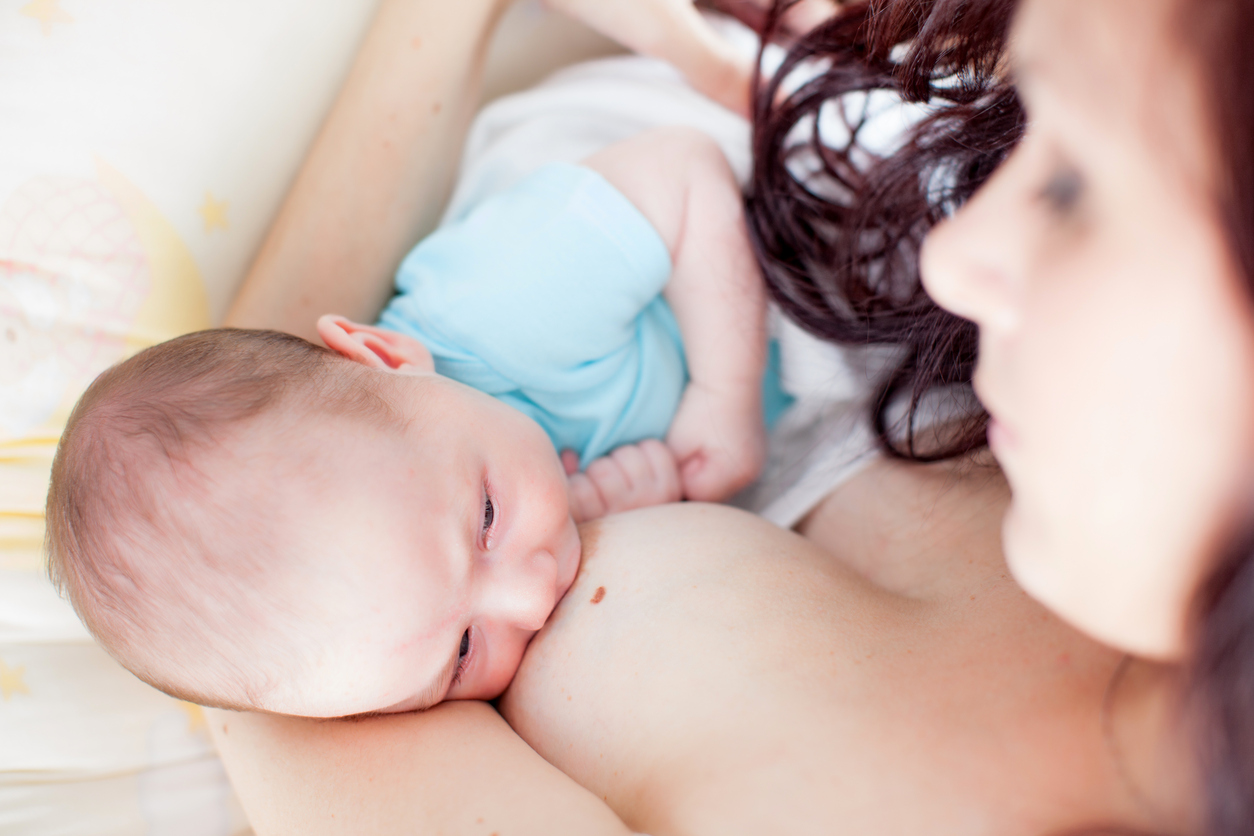 Reasons To Express
There's lots of reason's why a mother might express including:
Returning to work
Being separated from their child for whatever reason (e.g. night out, study, holiday, hospital)
Exclusively feeding EBM in a bottle
Baby not able to go to breast due to issues with mum and/or baby e.g. nipple damage or premature birth 
Increasing supply 
Top ups 
Just to have an emergency stash 
To donate to a milk bank or another mother
There are a few options on how you can express your breast milk depending on your personal circumstances. Some ways will yield more milk for women than others so it may be a bit of trial and error to find what suits you.
How To Safely Express And Store Your Breast Milk
Use Your Hands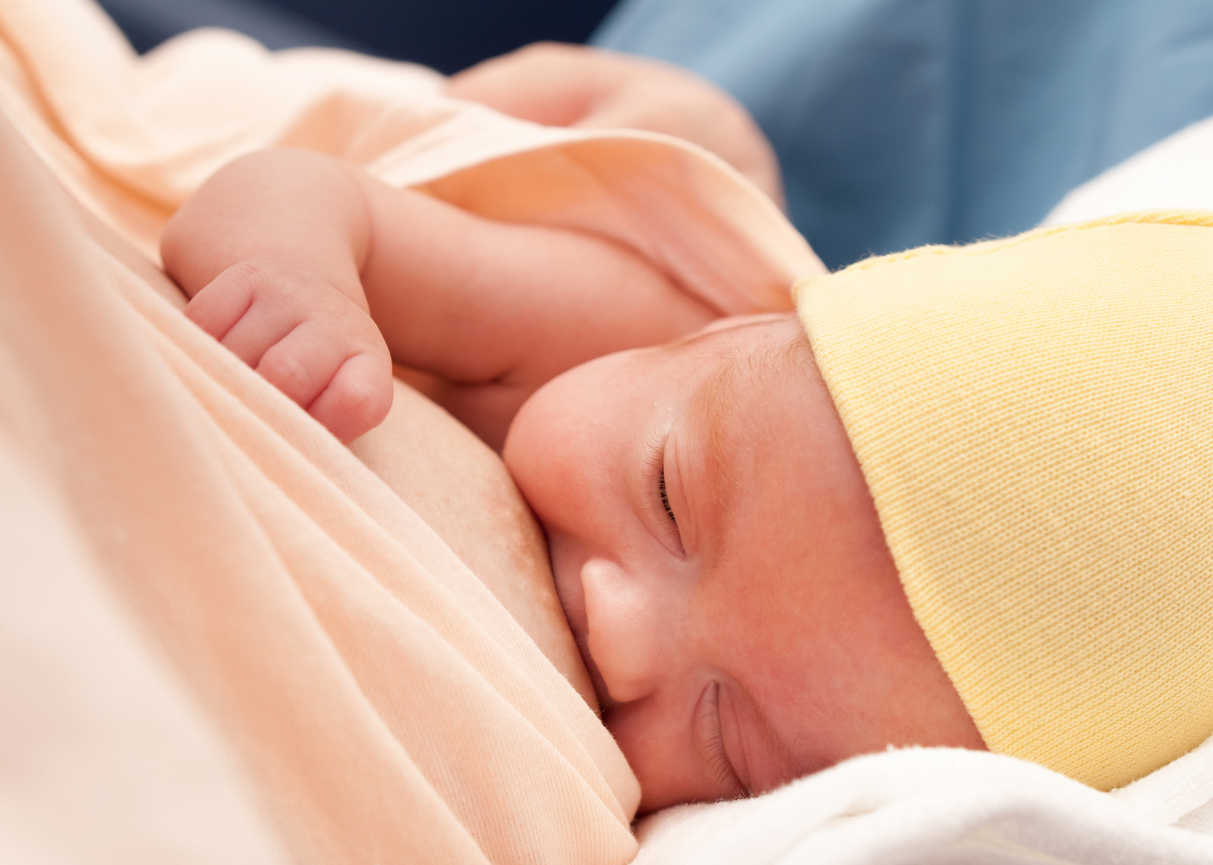 Pros: Free, quiet, no need to sterilize or wash pump parts, you control pressure, no electricity needed, convenient, may get more milk in early days with hand expressing.
Cons: Have to learn technique, have to get it into bottle/container.
Manually Pump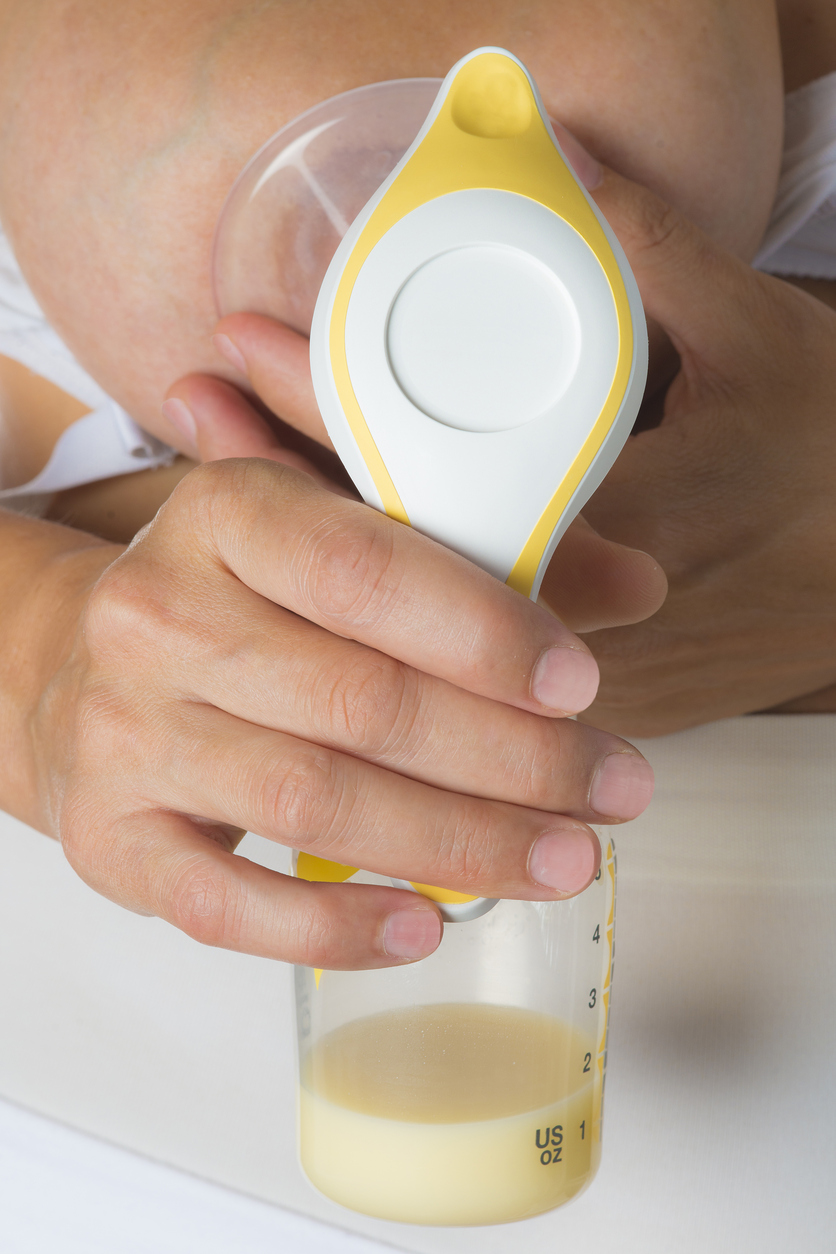 Pros: Cheaper than electric, no need for electricity, quiet/discreet, catches milk for you.
Cons: Labour intensive, more time than electric, have to wash parts.
Electric Pump (in either single or double mode)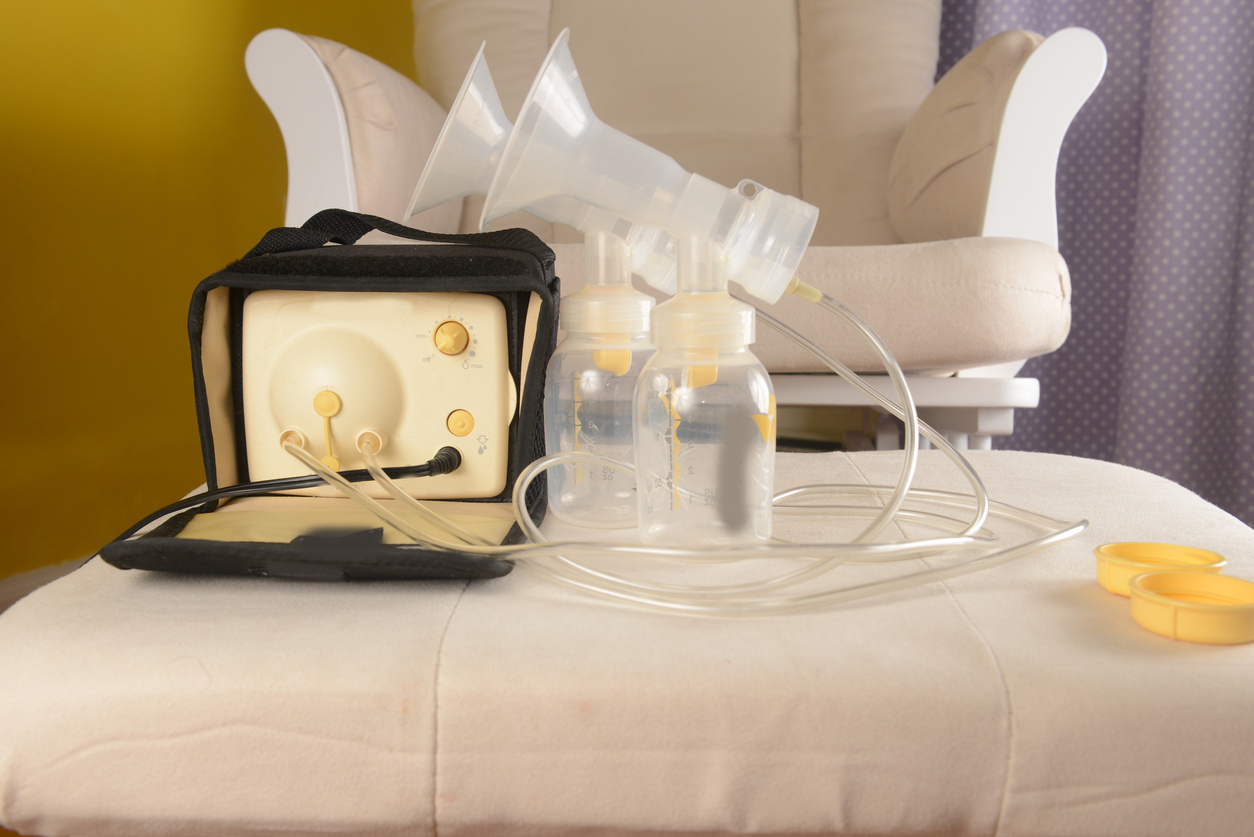 Pros: Quick and effective, double pumping is the quickest way to yield a larger amount for most women, little to no effort, can do hands free if you wear a pumping bra (or make a DIY one).
Cons: some are noisy, expensive, may have breakdowns, electricity or batteries needed, have to wash parts.
Top Tips: 
Regardless of what you use to express, it should be done gently and not cause any damage to the breast or nipple.
Gentle breast massage, nipple stimulation, trying to relax, thinking or looking at pictures of your baby and warm compresses prior to pumping may help with the let down reflex and encourage milk flow.
Expressing frequently is more effective in increasing supply than lengthy pumping sessions- an expression session should only take 20-30 mins in total.
The amount of milk obtained from pumping will depend on individual circumstances and is NOT a good indication of supply.
Cleaning Tips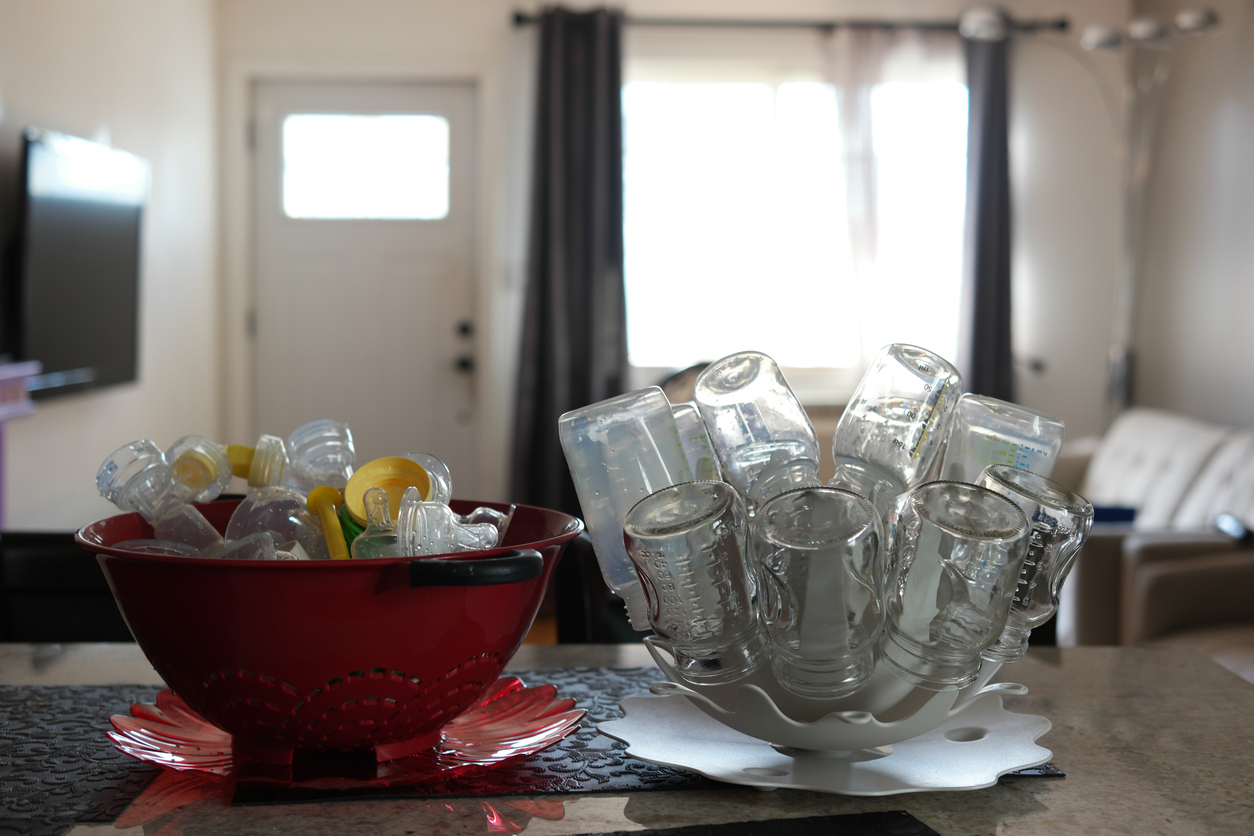 Wash hands well with soap and water prior to expressing.
Wash all pump parts and bottles in hot soapy water (or dishwasher- check the manual) prior to first use and then anytime they come into contact with milk. Air dry on clean tea towel.
If your baby is ill or premature, or any formula is used you may need to sterilize your bottles each time.
Sterilize your pump parts once a day.
Storage Tips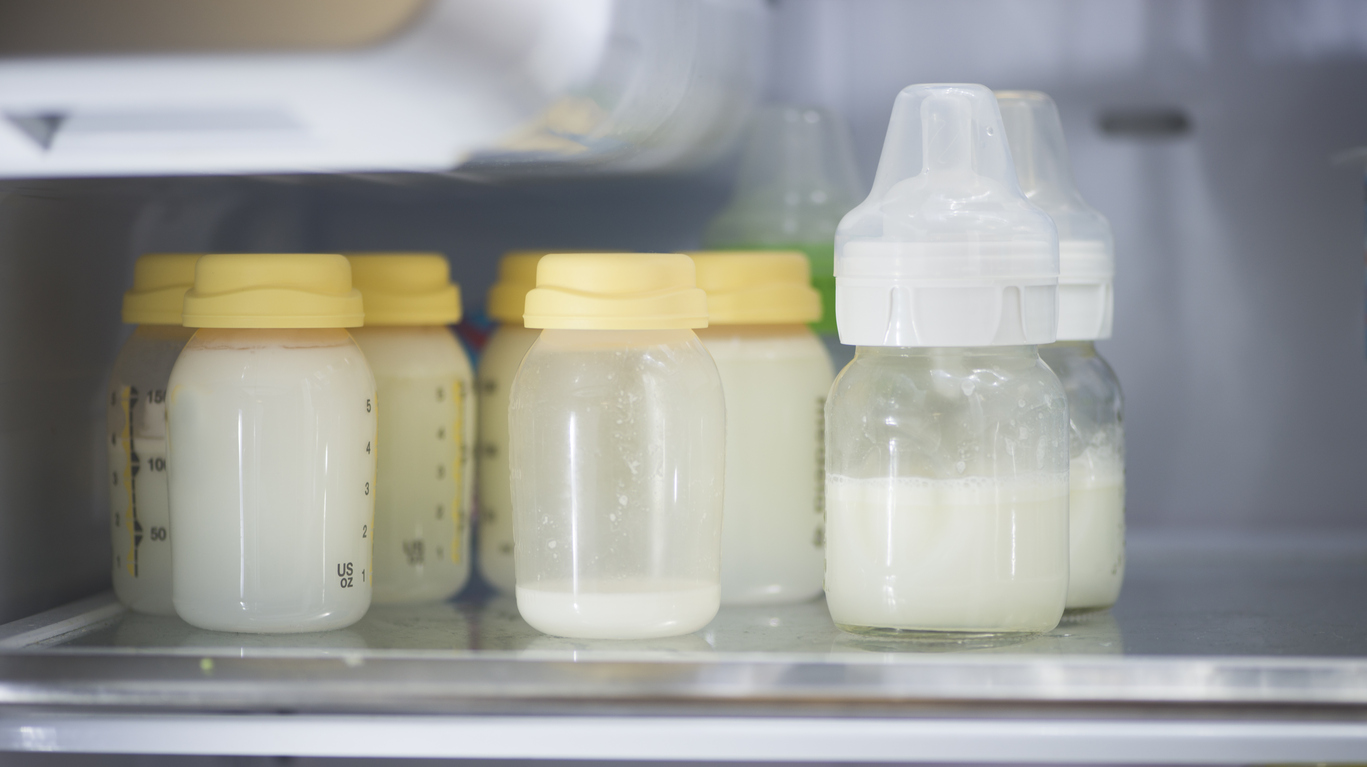 It is normal for EBM to vary in colour and consistency during the day/week etc., your milk is unique and always changing to the needs of your baby.
EBM will separate into layers when stored, gently swirl when heated to mix layers.
You can continue to add cooled breast milk to the same refrigerated container throughout the day.
You can store your milk in specifically designed disposable bags for breast milk, BPA free bottles or even ice cube trays and then transfer into snap lock bags.
Freeze milk in small portions.  They thaw quicker and you waste less milk when you heat it up and baby decides to fall back asleep!!!
Liquids expand when frozen, leave room in the bottle or bag so it won't burst.
Some women's milk when frozen will develop an odor or taste (usually described as unpleasant, rancid or soapy) due to having higher levels of the enzyme, lipase. It is safe to consume and many children will still drink it despite the taste change, if they refuse you may need to scald the milk (Heat it in a pot until tiny bubbles form around the edges of the pot, remove the milk from the stove and quickly chill it before freezing).
Write the date on a piece of tape on the bag or bottle.  Develop a system to use the oldest milk first so you don't have to chuck out any out of date milk.
Below is a combined chart of recommendation (from the Australian Breastfeeding Association and Medela) of how long milk is considered safe for normal healthy infants: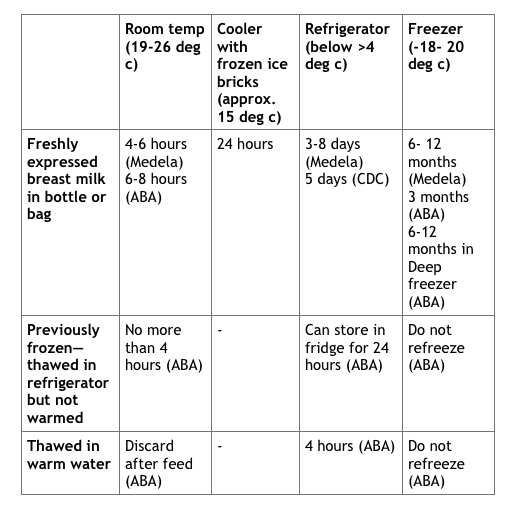 Find out which breast pumps are worth their weight in liquid gold. Meanwhile, here are 5 ways to make use of your leftover breast milk.
Did You Know The Healthy Mummy Smoothie Is Breastfeeding Friendly?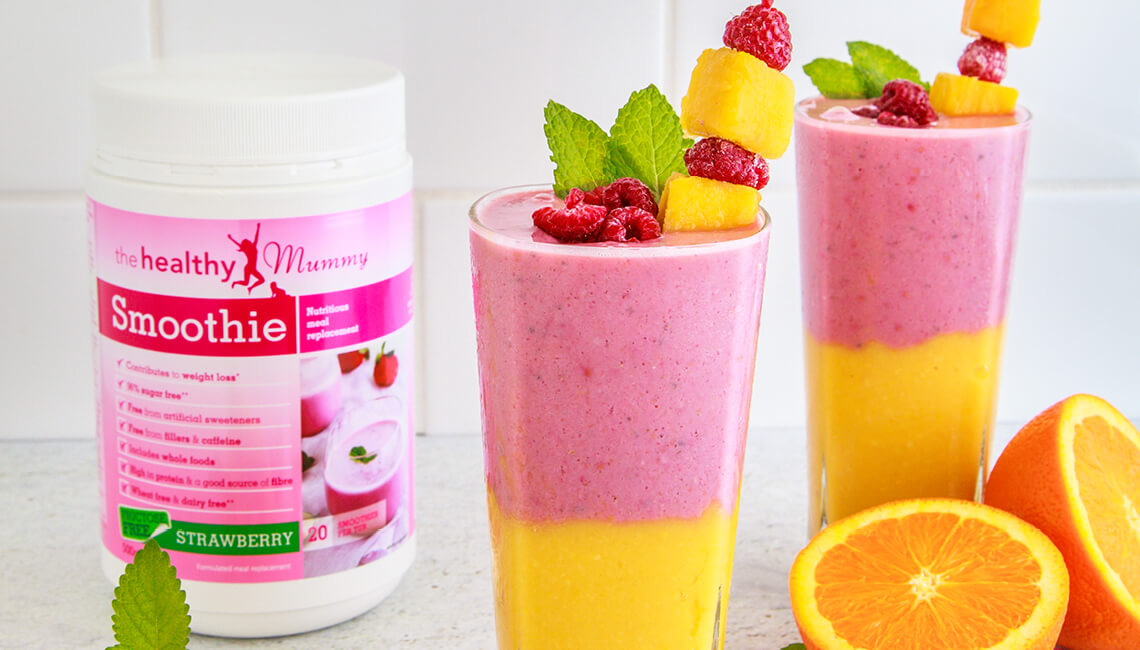 Did you know that The Healthy Mummy's range of delicious smoothies are breastfeeding-friendly?
The Healthy Mummy smoothie has been created to help mums benefit from a wide range of nutrients which can also help support your healthy eating plan and exercise routine if you are trying to lose weight.
The smoothie range has been formulated by leading nutritionists, dietitians and with input from Monash University.
It offers an excellent source of essential vitamins, minerals, nutrients and important antioxidants.