Every month The Healthy Mummy chooses a handful of AMAZING mums from The Healthy Mummy Community to help inspire, support and motivate the other mums following the 28 Day Weight Loss Challenge and keep them on track!
This March, we are proud to announce Ashleigh is one of our Motivating Mums!

Image Source: Supplied
This incredible mum shares with us what she has learnt since jumping on board with The Healthy Mummy. 
Meet Ashleigh!
"Hi, my name is Ashleigh and I'm a Motivating Mum-to-Be for the month of March."
Ashleigh says, "I'm a long time follower of The Healthy Mummy and have been following The Healthy Mummy Challenges and drinking the smoothies for over two years now."
Ashleigh on Pregnancy
"I'm currently 15 weeks pregnant with my third baby, and enjoying using The Healthy Mummy Challenges and Pregnancy Smoothie to do things a bit better this time around."
"As you all know, pregnancy goes hand in hand with a lack of energy and general feeling of being unwell.  I used to reach for the ice cream and spring rolls, thinking they would give me the energy I needed after both my babies, but I found myself overweight and miserable.  I don't have many photos of myself with either of my first two children, as I would shy away from the camera due to my body image issues."
 
"The funny part is that you know deep down you can do better. That's the guilt. Yes, I should probably eat a salad, but ice cream tastes better, right? Little did I know that eating Healthy Mummy style doesn't mean giving up taste, or ice cream!"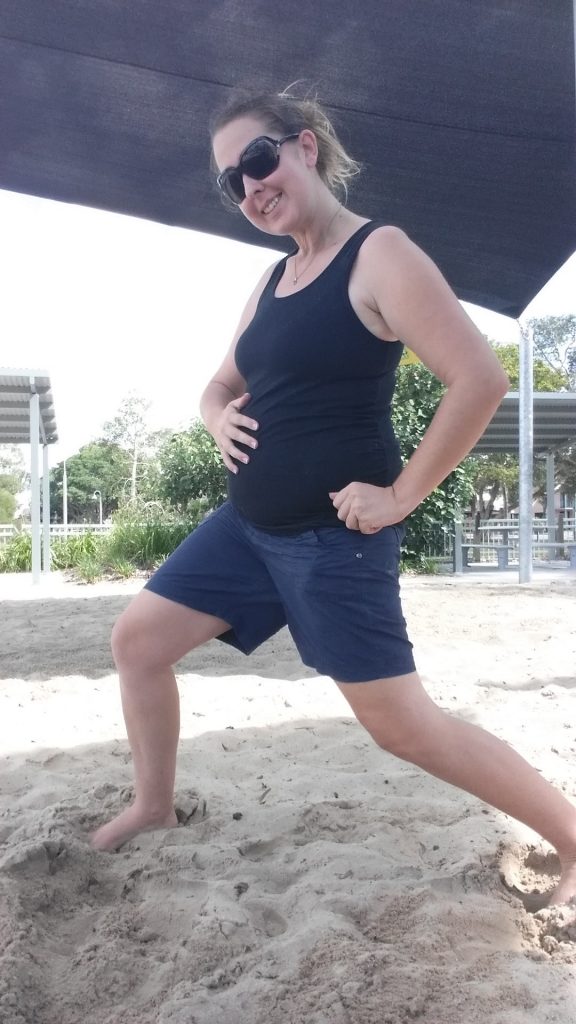 Image Source: Supplied
A Few Small Changes Can Make A Big Difference
"The Healthy Mummy taught me little tweaks, small changes that create a far better alternative without the guilt – like the Mint Bubble Crunch, it's my favourite!  Each meal, each 'treat' comes guilt-free, and you create a sense of achievement and self acceptance…a way forward."
"Finding The Healthy Mummy was one of the greatest things to happen to me. The 28 Day Weight Loss Challenges have taught me loads about nutrition, meal planning, self love, support in the form of community, and how to do all this around young children.  Once you have the knowledge, the understanding of certain foods and how to use them, it becomes automatic, and even enjoyable."
"By eating well, and continuing to get out and active with my kids, I now have a positive body image post-baby."
"I'm also finding that meal planning and doing some food preparation when I get the chance, makes me feel less overwhelmed and makes the days easier to get through. "
The Healthy Mummy Community
Ashleigh says, "Best of all, I have such an amazing group of women to support me in the Healthy Mummy Pregnancy Group, the love of my family and friends, and an inner self confidence I could never imagine before."
To learn more OR to join our online support groups, click here.
Also, to find our MORE about our 28 Day Weight Loss Challenge here. 
Absolutely incredible! Thank you Ashleigh for being an INCREDIBLE MEMBER of our community, and helping us to empower other mums to tackle their health and fitness! We couldn't do it without amazing mums (and mums-to-be) such as yourself!
Did you know that the Healthy Mummy has a specially formulated pregnancy smoothie to help support a healthy pregnancy?
Pregnant women need additional calories and nutrients in pregnancy and our Pregnancy Smoothie and Eating & Exercise Book have been specially formulated to help women reach these additional calorie and nutrient needs.
Please note: The Healthy Mummy Pregnancy range promotes healthy weight gain in pregnancy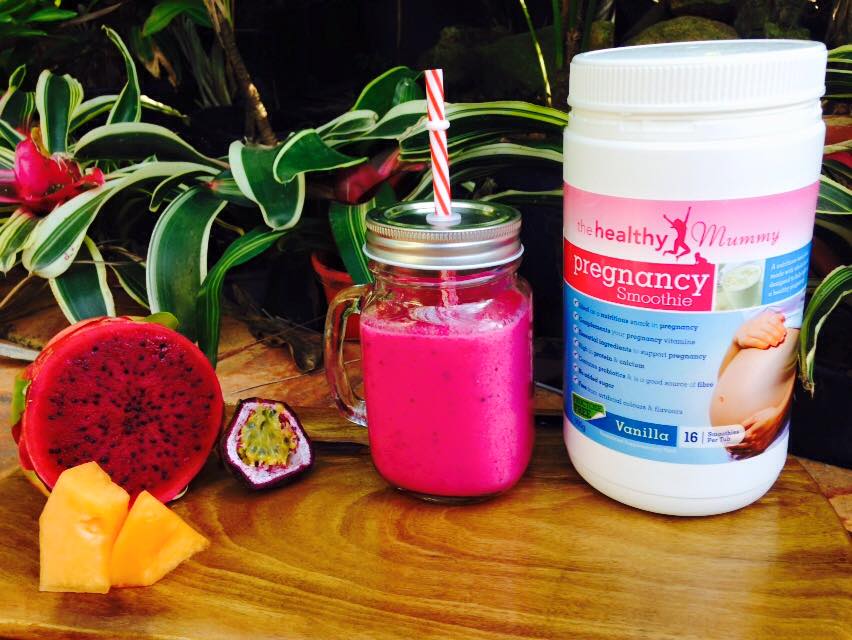 The Healthy Mummy Pregnancy Smoothie is designed to complement, not replace, your prenatal vitamin intake. Our nutritionists ensured that the vitamins and minerals in the smoothie are at a low level so there is no risk of doubling up on any pregnancy vitamins.
It is ideal as a high-protein, high-calcium snack in pregnancy. You can download the Pregnancy Smoothie Label here.