Not only is this one of the sweetest sibling photos you're ever likely to see, the amazing story behind this beautiful family will give you all the feels – hold onto your ovaries ladies!
American couple Nikki and Juliet have shared their incredible IVF journey to parenthood with The Healthy Mummy: from two years of struggling to conceive to four children under the age of three!
When Two Becomes SIX!
Juliet and her wife Nikki have been married for 10 years (which Juliet beautifully describes as "10 of the best, easiest years of my life") and have welcomed two gorgeous sets of twins into their family. While there was a pretty good chance their first pregnancy would be twins, they certainly beat the odds the second time around!
"Nico and Siena came after two embryos were transferred during IVF, and with this type of transfer, the likelihood of having twins is 41 per cent. We were surprised but certainly not mind-blown when we found out we were pregnant with twins."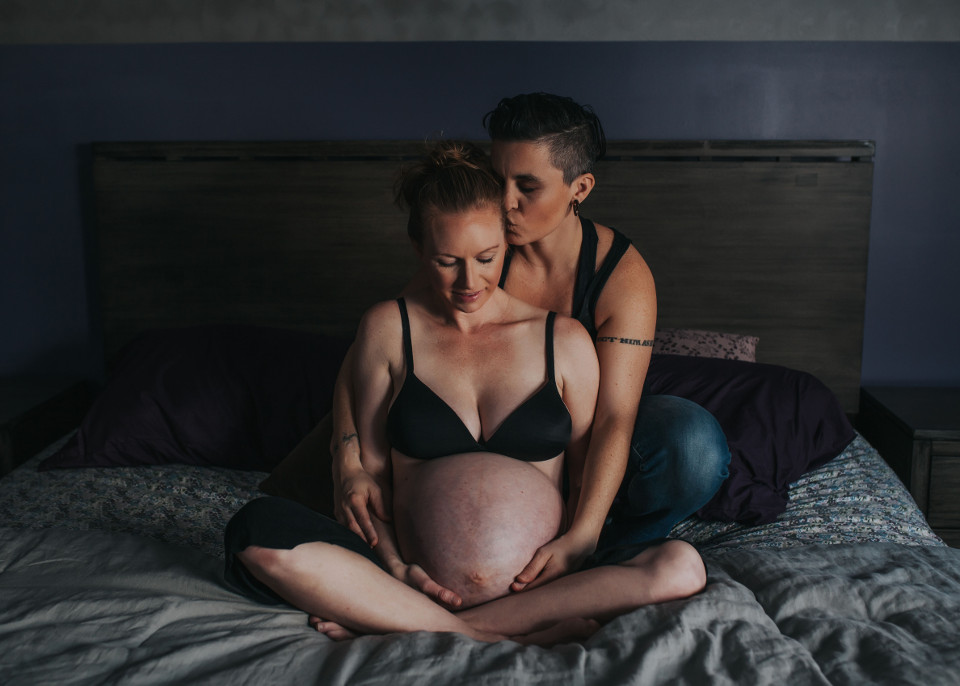 "When the twins were 18 months old we started IVF again. This time, on our fourth round of IVF, after transferring just one egg, it split and we got pregnant with identical twins, Gia and Gemma. It was a huge shock. The likelihood of a twin pregnancy from one embryo transferred is 2 per cent."
Juliet says the couple are still trying to wrap their heads around their second set of blessings:"We went through our whole pregnancy saying 'I can't believe we are having twins again'… and we still are saying it to each other in the wee hours of the morning while we are both huddled in bed feeding Gia and Gemma. They were the best kind of surprise."
Parenting Four Under Three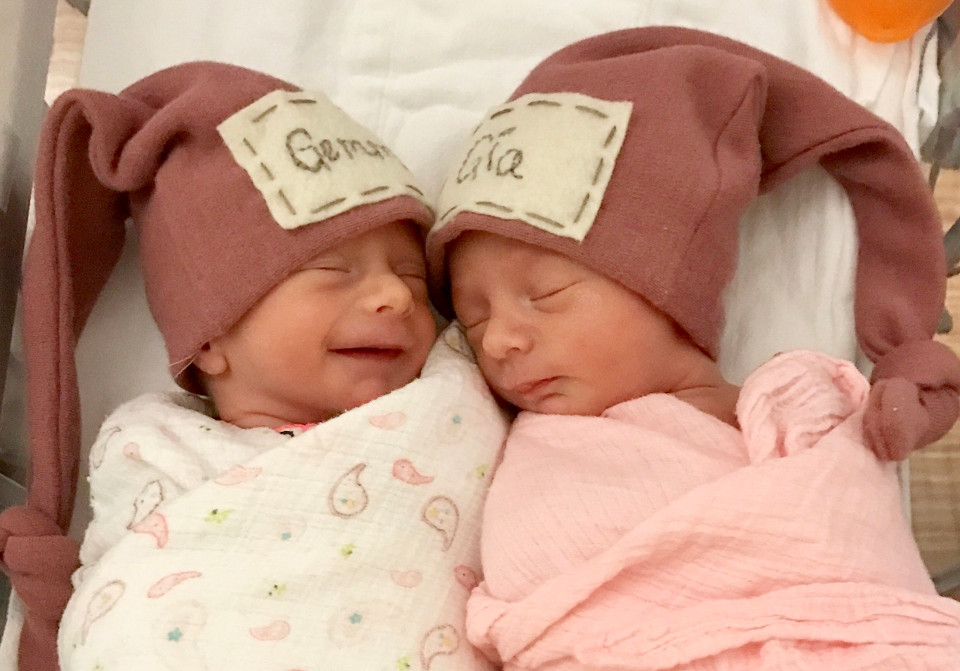 Gia and Gemma arrived late last month, and photographer Juliet wasted no time in capturing some of the most stunning images of her gorgeous girls. But the photo featuring all of the couple's children is the one that really captures the family's emotion perfectly.
"The image of our four children is so filled with joy. My wife and I struggled for years to get pregnant with our first twins, Nico and Siena….and then we struggled, in different ways, again with Gia and Gemma.
"To see our babies all together makes me feel such happiness and accomplishment. The joy you see on Nico and Siena's faces is entirely genuine. They have been so excited for their baby sisters to arrive. They spent months snuggled with mama's pregnant belly, talking and singing to the unborn babies. Now that they are here, they are incredibly gentle with them, and love holding and feeding them. It is so amazing to see. I know we will cherish that photo forever."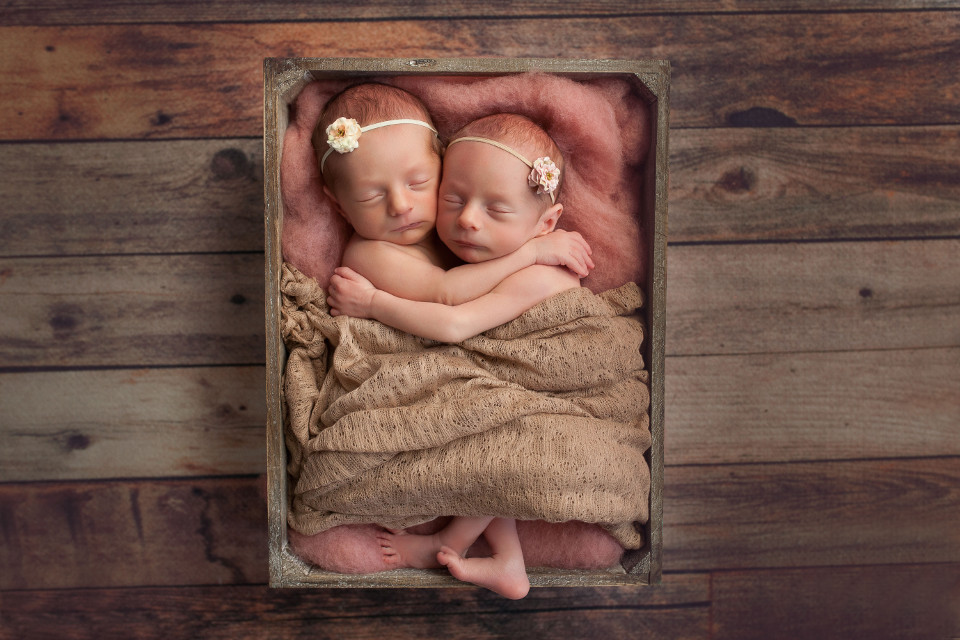 Juliet tells The Healthy Mummy that so far, parenting four under three is busy, but beautiful.
"We are thrilled with how gentle and loving Nico and Siena are with the babies. Thank goodness we had two babies, because I don't think they'd want to share just one! Gia and Gemma are thus far happy babies and great sleepers, we couldn't have asked for more."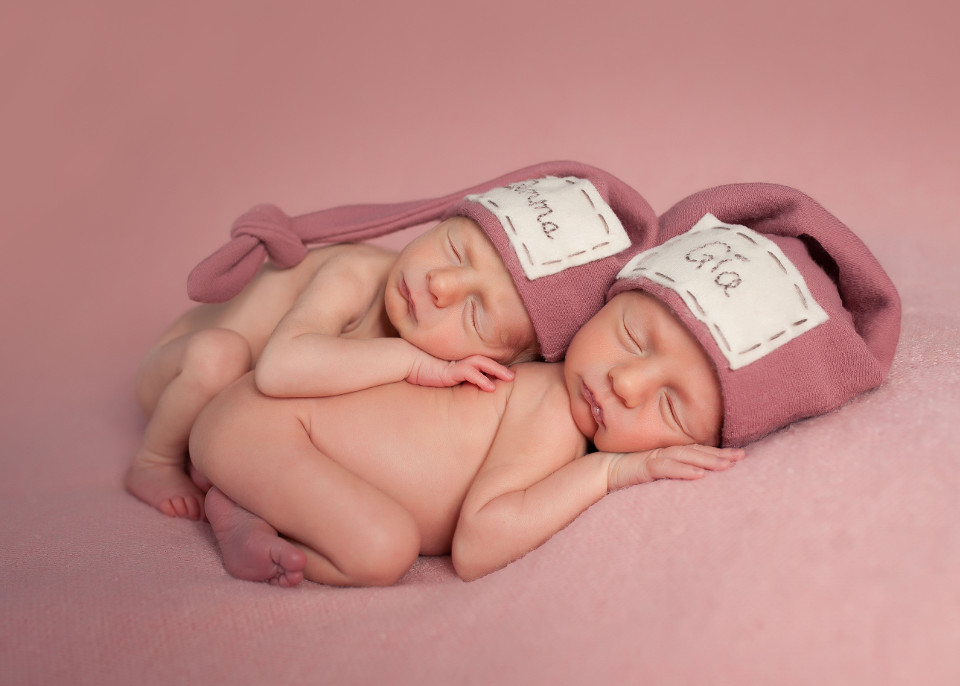 Naaw! We are so in love with these beautiful girls – if you want to see more of Juliet's stunning images, head to West on Jade Photography.