This mum has hailed her twin girls as 'little miracles' as they were born at just 24 weeks.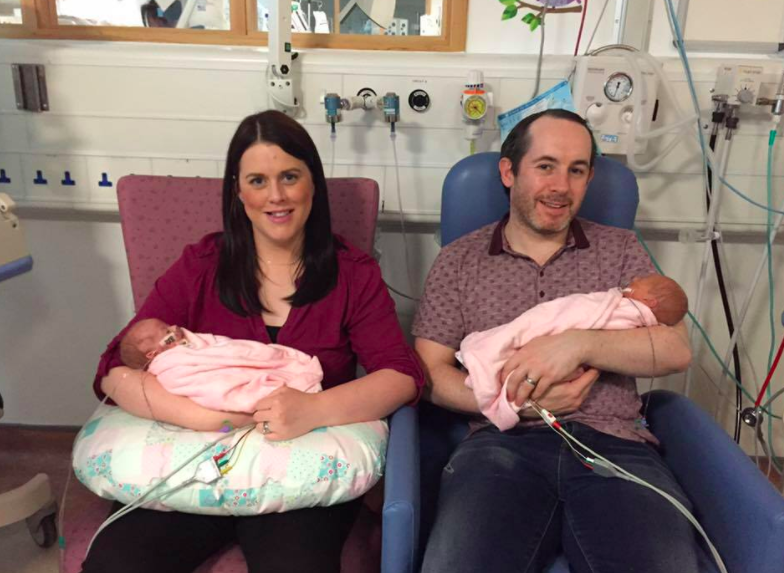 Little Miracles
Emma Harkin went into preterm labour when she was 23 weeks gestation and was rushed to the Royal Victoria Hospital in Belfast with her husband Garvin.
The girls were the couple's first children following a miscarriage in 2014. Emma's pregnancy was going well until she reached 23 weeks and four days when she noticed she was spotting.
"I had a very uncomplicated pregnancy and all was going great until I reached 23 weeks + 4 days. I spontaneously started spotting. I went to our local hospital to be checked over and there it was discovered that I was going into preterm labour as I was 1 cm dilated," Emma tells The Healthy Mummy.
"I then immediately rushed to the Royal Victoria Hospital (Neo-Natal Intensive Care Unit), as it catered for babies born before 28 weeks gestation, and it has a specialised unit for premature babies."
Emma says: "I held on for a further six days before the girls were born."
Little Ava came into the world on February 18, 2016, weighing 716 grams and was quickly followed by Amelia, who weighed only 642 grams.
"They were both born vaginally and both actively breathing," says Emma. "But they were intubated immediately and whisked off to the NICU. I didn't get to see them until three hours later when they had stabilised them.
"You could hold them in the palm of your hand when they were first born," says Emma. "Their first nappy was so small, it was the size of a credit card. They were so tiny."
Fighting For Their Lives
The girls spent 10 weeks in the Royal Regional Neo-Natal Unit, and Emma says at times it was touch and go.
"I was told that their chances of survival was 50/50. I begged the medical team to do all they could to save them," Emma reveals.
"They had a very rocky journey and encountered many complications associated with their prematurity and we had been prepared to expect the worst a few times, but they battled through it all."
Nearly six months after the girls were born, they were able to come home.
"As much as we were delighted we could bring them home, we were also petrified of something going wrong," Emma says.
But those nerves soon evaporated as the girls began growing and thriving.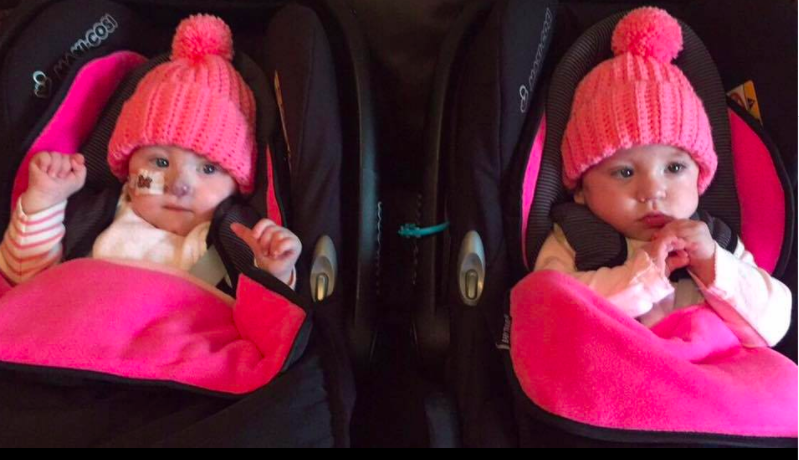 "They both weigh over 7 kilos now and are doing really well," says Emma. "They're little fighters!"
To thank the medical staff for all of their amazing hard work in helping keeping their girls alive, Emma and Garvin have been raising money for premature baby charity Tiny Life, and so far have raised nearly $2,000.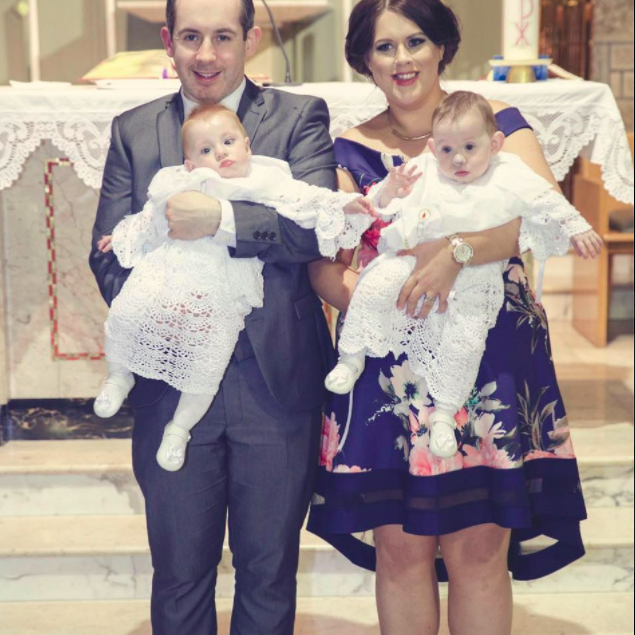 Emma also wants their experience to give hope to other parents in a similar situation.
"It was a miracle my girls are here today, but we never gave up hope," she adds. "Never give up hope."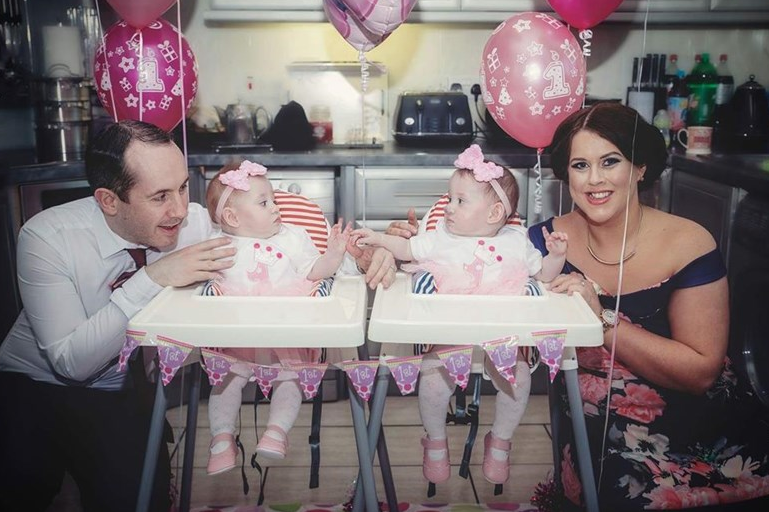 What an incredible story with such a happy ending. Ava and Amelia are definitely little miracles.
Babies Born At Just 24 Weeks Have 66 Per Cent Survival Rate
In Australia, around eight per cent of babies are born prematurely (before 37 weeks), claims Better Health Victoria.
However, in rare instances, some infants are simply too eager to enter the world. With today's amazing technology and constant care from NICU staff, babies born at just 23 weeks' gestation have survived.
Have a look at our inspiring premature infant stories to see just how amazing technology is in helping these teeny treasures thrive outside the womb.