If you're following a healthy pregnancy eating plan and exercising regularly for healthy weight gain during pregnancy, what do you do if you're having twins or multiple babies?
Ali Pickles, Registered Midwife, shares some information about having twins and multiples below:
Congratulations you have discovered you are not only having one baby but you are now getting over the shock of having multiple babies! How exciting but daunting at the same time. As scary as it is most parents of multiples will tell you it is actually double (triple etc.) the love, fun, hugs! It doesn't necessarily mean multiple the torment it can be multiply rewarding too.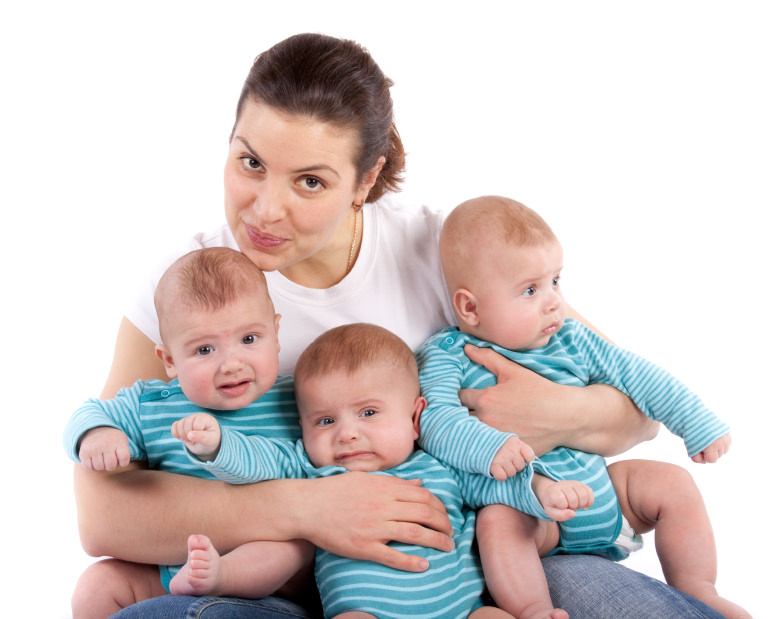 Having multiples increases the risk of complications in pregnancy, which in turn requires closer monitoring by your doctor. As more people turn to IVF and other pregnancy assisted procedures to help fall pregnant there is a significant rise in the amount of twin and multiple pregnancies.
Approximately 5000 births in Australia is a case of a multiple birth. Over 90% of these pregnancies are twins. Research has shown older mothers have an increased risk of multiple births as they have a fertility spurt later in life. Being pregnant with twins and multiples puts you in the high-risk category for pregnancy. This can change your options for where you also give birth. Some doctors will only deliver twins via caesarean and others are happy to attempt a vaginal birth. Some hospitals do not cater for twins and most prefer triplets etc. to go to a Tertiary hospital due to the availability of level 3 neonatal care is required.
The Challenges
Having multiple babies requires planning.
You will need to research more into the preparation of what you need. Double (triple) pram, 2 car seats, cots etc.
You are now planning for more than one baby so in some instances you will have double the costs.
You're going to be tired. Accept help!!! In the case of triplets etc. you may need to set up a roster system for feeds and recruit some extra pairs of hands.
If your babies are premature and/or born in a tertiary hospital generally a long way from your home you need to factor in living away from home arrangements.
You will have to begin maternity leave earlier and may require strict bed rest.
Breastfeeding will be a bit more of a challenge as you learn to feed more than one baby. It CAN be done!!! Many mums of multiples successfully breastfeed and love it!
You have an increased risk for anxiety and post natal depression mainly due to exhaustion and stress.
Lack of time, as you need to spend time with the babies.
Babies tend to be born premature- there is an increased risk with premature babies of disability, lung problems and other health issues related to prematurity.
There Are Positives!
They will be companions, and never be alone. They instantly have a brother or sister.
Twice or more the love!
Always someone to cuddle.
You may never have to be pregnant again if you decide that this is enough children.
Multiple the laughs and smiles.
Attention! When you head out of the house you will attract attention. Try to take it as a positive although you will get sick of hearing "you're going to be busy".
What You Can Do For You?
Maintain a healthy pregnancy diet and exercise regimen. Being as healthy and active as you can possibly be gives you more energy.
Rest! During pregnancy and when the babies are born make sure you take advantage of helpers and sleep.
Don't forget about your partner! Try and get some one on one time. Easier said than done but it will be the best thing for your mental health and your relationship!
Accept offers for help!
Remember it will get easier as they get older.
Speak to Centrelink about financial assistance entitlements.
Get support from agencies such as the Australian Multiple Birth Association. Most major towns have a local multiple birth group that provides fantastic support to families of multiples. They have playgroups and parents of older multiples work together to help those with new babies and provide an excellent resource within the local community.
Ali Pickles, Midwife
Click here to visit our pregnancy products shop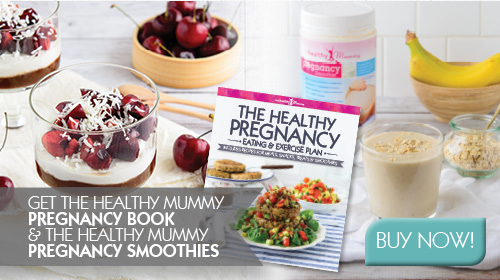 Disclaimer: Always speak to your doctor before changing your diet,taking any supplements or undertaking any exercise program in pregnancy. The information on this site is for reference only and is not medical advice and should not be treated as such, and is not intended in any way as a substitute for professional medical advice..
Our plans promote a health weight gain in pregnancy to benefit the mother & baby and you can read more on this here 
The owners of The Healthy Mummy do not make any representations or warranties, express or implied and shall have no liability or responsibility to any person or entity with respect to any loss or damage caused or alleged to be caused directly or indirectly by the information contained herein and nothing in this disclaimer will limit or exclude any liability for death or personal injury resulting from negligence, limit or exclude any liability for fraud or fraudulent misrepresentation, limit any liabilities in any way that is not permitted under applicable law or exclude any liabilities that may not be excluded under applicable law.