Telling your best friend you are PREGNANT is always a JOYOUS occasion, especially if you have struggled to conceive. BUT when you find out, at the very same moment, your bestie is ALSO pregnant, IT'S DOUBLE THE CELEBRATION!
A JOINT MATERNITY PHOTOSHOOT seemed like the perfect way to capture this special time for best friends Sophia Osborne and Charlotte Barlow who are both expecting. AND only 5 days apart! Wow!
Their photos are absolutely BEAUTIFUL!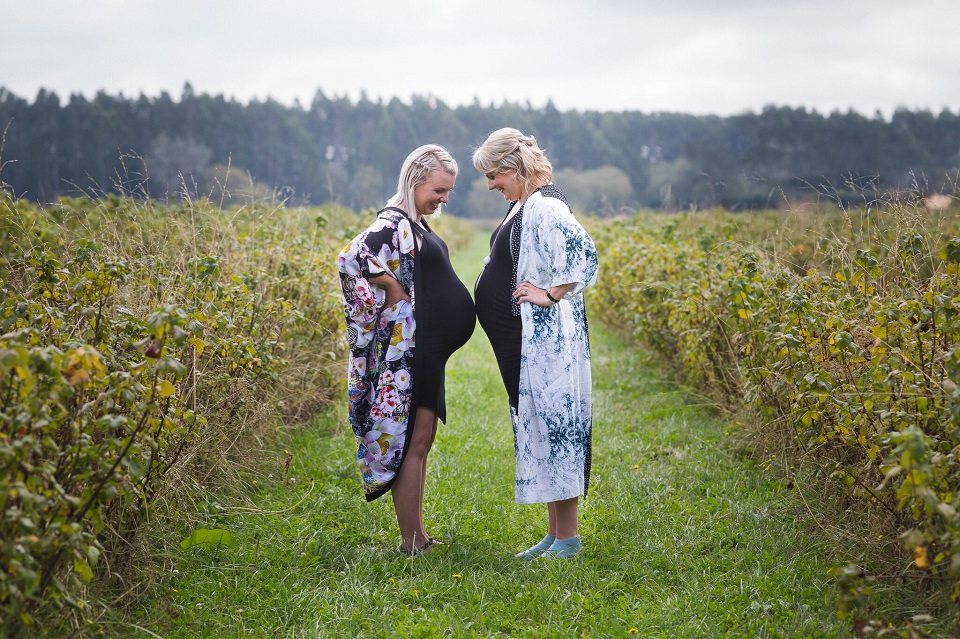 The Healthy Mummy team are thrilled to hear about Sophia's and Charlotte's pregnancy news and love that they can experience their journey together.
If you are pregnant and are looking for a supportive group of mums who are also expecting, along with lots of tips and advice for maintaining a healthy pregnancy, join The Healthy Mummy Pregnancy Support Facebook Group.
This Is Sophia's and Charlotte's Story…
A Friendship Formed At The Hairdressers
Sophia is 28 years old, and her best friend Charlotte is 27. They both live in South Canterbury, New Zealand.
Sophia says "Charlotte is an amazing hairdresser and I was lucky enough to walk into her salon 2 years ago. Not only did I gain an incredible hairdresser but a best friend! We just clicked!".
This baby will be the second for Sophia (she has a son who turns 3 in June). And for Charlotte, it will be her third child (she has a daughter who is 5 and a son who is 3).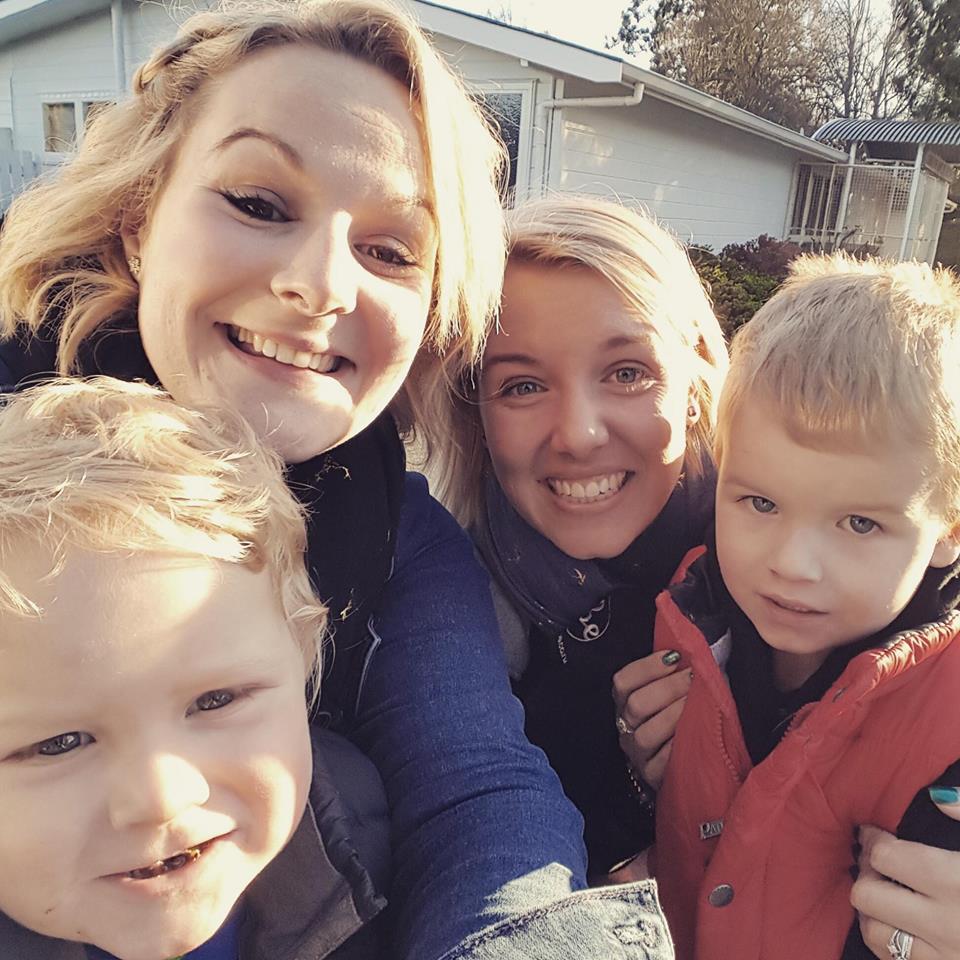 Sophia says, "Our boys are close in age and awesome friends too – we've even taken them to over night Wiggles concerts!".
Struggles To Fall Pregnant
Sophia has struggled with Endometriosis and required laparoscopy surgery to fall pregnant. She says "Charlotte knew the struggles I was going through. After a couple of failed cycles I took a pregnancy test.. it was positive!".
Announcing Our Good News
Sophia says, "I snuck outside with my husband who was yelling "it's too early to tell people!". 
"But, I knew I HAD TO phone my bestie! Besides, I knew I would need her support if anything happened to the baby.

I rung Charlotte and told her I was pregnant. Charlotte was silent on the phone and then said 'OMG Sophia, so am I!! I was waiting to hear if you were before I told you'. She was worried about my feelings had I been unsuccessful! We both couldn't believe it!"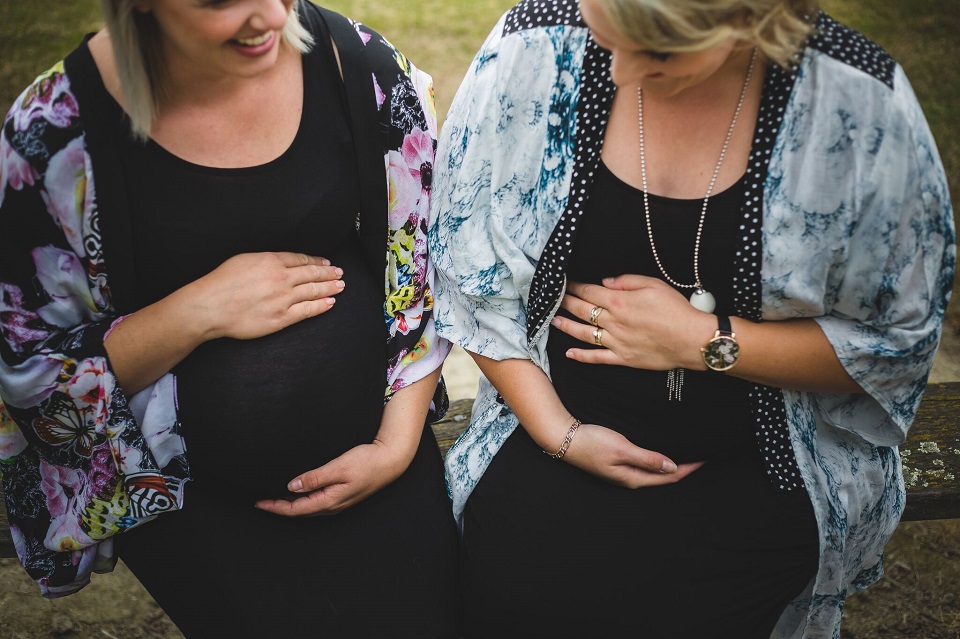 Charlotte is due on 30th March, and Sophia is due on 4th April. Charlotte says, "I'm so lucky to be pregnant with my best friend! Only 5 days between us".
Sharing The Highs And Lows
Sophia says, "The best thing about being pregnant at the same time has been messaging each other at random times saying 'hey I've got the worst pain. Have you had that?' It's also the support of someone to share the highs and lows with.
There's been hormonal moments where it's hard seeing your body change or getting bad skin but having someone understand is awesome!
Charlotte has found out she's having a boy but ours is a surprise!
We've both been through similar stages especially bad morning sickness and Charlotte has carried really low from the beginning.
I think this has given her a harder pregnancy due to how uncomfortable she's been".
Be sure to check out The Ultimate Smoothie To Ease Morning Sickness.
Our Decision To Do A Joint Maternity Photoshoot
"It was Charlotte's idea to do a photoshoot before we pop! We were lucky to use an incredible local photographer who is also a friend of Charlotte. She brought her gorgeous 5 month old and 4 year old along".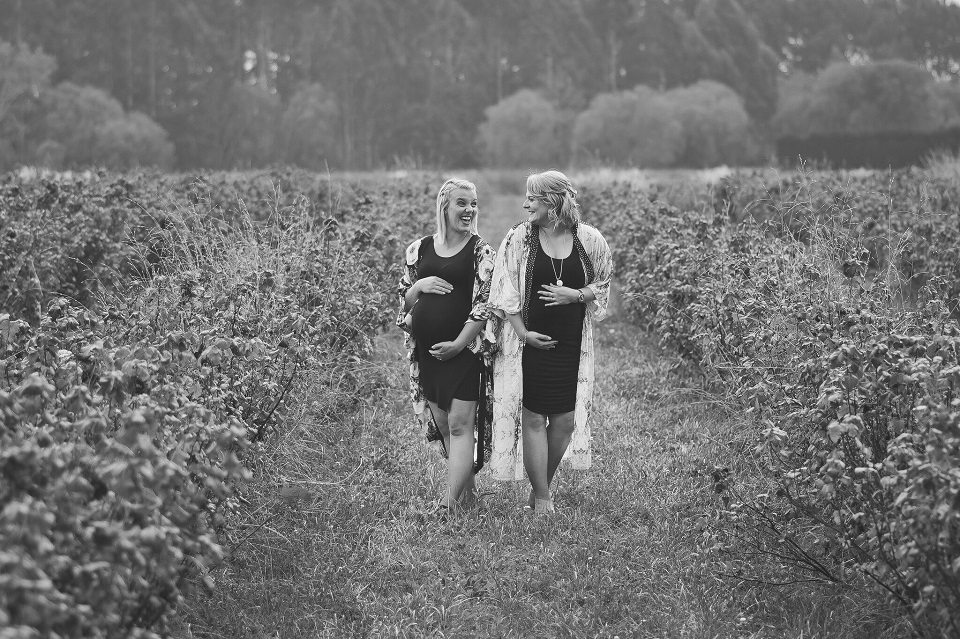 "And we got our hair and makeup done in salon by House of Hair, Charlotte's salon. We wanted a confidence boost before we took photos. It made such a difference."
Click here for 10 Amazingly Creative and Beautiful Maternity Photo Shoot Ideas.
Choosing A Baby Name
Sophia says, "We haven't shared any baby names because we might end up liking the same!".
If you are pregnant and looking for some baby name inspiration check out The Most Popular Baby Names Every Year For The Past 100 Years.
Maintaining A Healthy Pregnancy
Sophie says, "After I had Harrison I discovered The Healthy Mummy website. I joined a 28 Day Weight Loss Challenge and used lots of recipes. I cut out sugar and lost my baby weight. I'm hoping to do the same after this pregnancy!"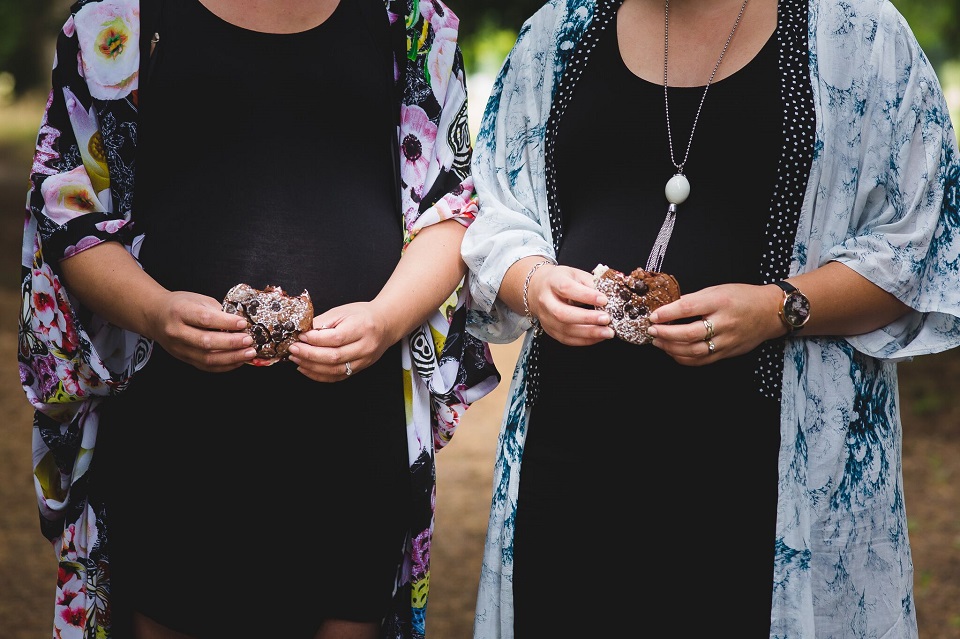 Photo credit: Ashlee Adam, Point Photography, NZ
"I have been healthier overall this pregnancy and tried to go for plenty of walks. However, I'm definitely enjoying treats! In the photo above we are eating Brookies! My husband makes them at our family business the Fairlie Bakehouse they are a brownie and cookie hybrid!
Both Charlotte and I have been lucky enough to crave fruit throughout our pregnancies. Often messaging each other we've consumed 2 nectarines in one sitting."
Read You Want To Eat What? Cravings During Pregnancy.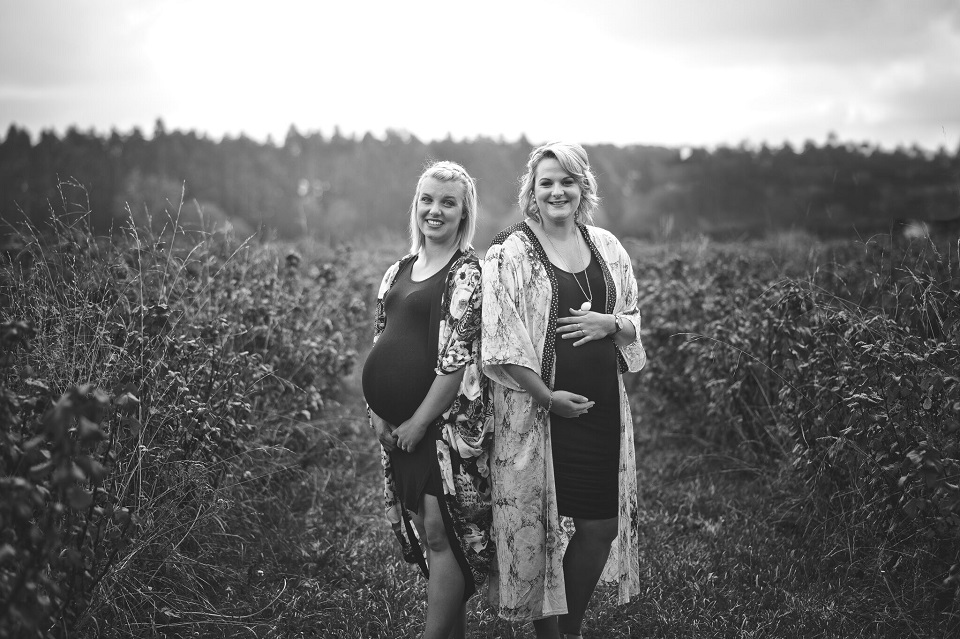 Thanks to Charlotte and Sophia for sharing their fantastic news and beautiful maternity photos with us.  We wish them all the best for a happy and healthy pregnancy and have no doubt their babies will be besties too!
To join thousands other pregnant mums receiving tips, advice and support for maintaining a healthy pregnancy, join The Healthy Mummy Pregnancy Support Facebook Group.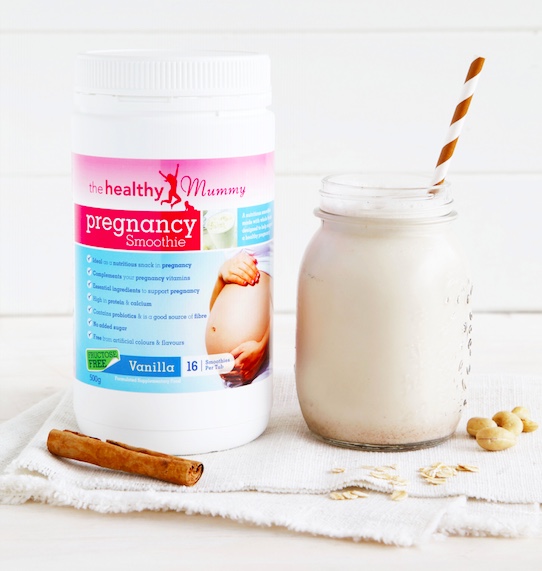 You might also be interested in reading about our Pregnancy Smoothie.
The Healthy Mummy Pregnancy Smoothie is a convenient and easy supplementary food, designed to complement your existing pregnancy vitamins or supplements, to help you meet the extra protein, vitamin and mineral requirements during your pregnancy.
Download the pregnancy smoothie fact sheet here. You can download the Pregnancy Smoothie Label here. To find out more OR to purchase our smoothie, click here. 
Also, be sure to check out these 10 Yummy pregnancy smoothie recipes!