We are SO PROUD of our INSPIRING mums in the Healthy Mummy community and we LOVE sharing their successful weight loss stories. 
These two busy mums have lost over 40kgs using 28 Day Weight Loss Challenge in just 6 months, which is such a fabulous achievement and they're here to tell us just how they did it.
Inspirational Weight Loss Results
1. Jo Lloyd Has Lost 27.8kgs in just 6b months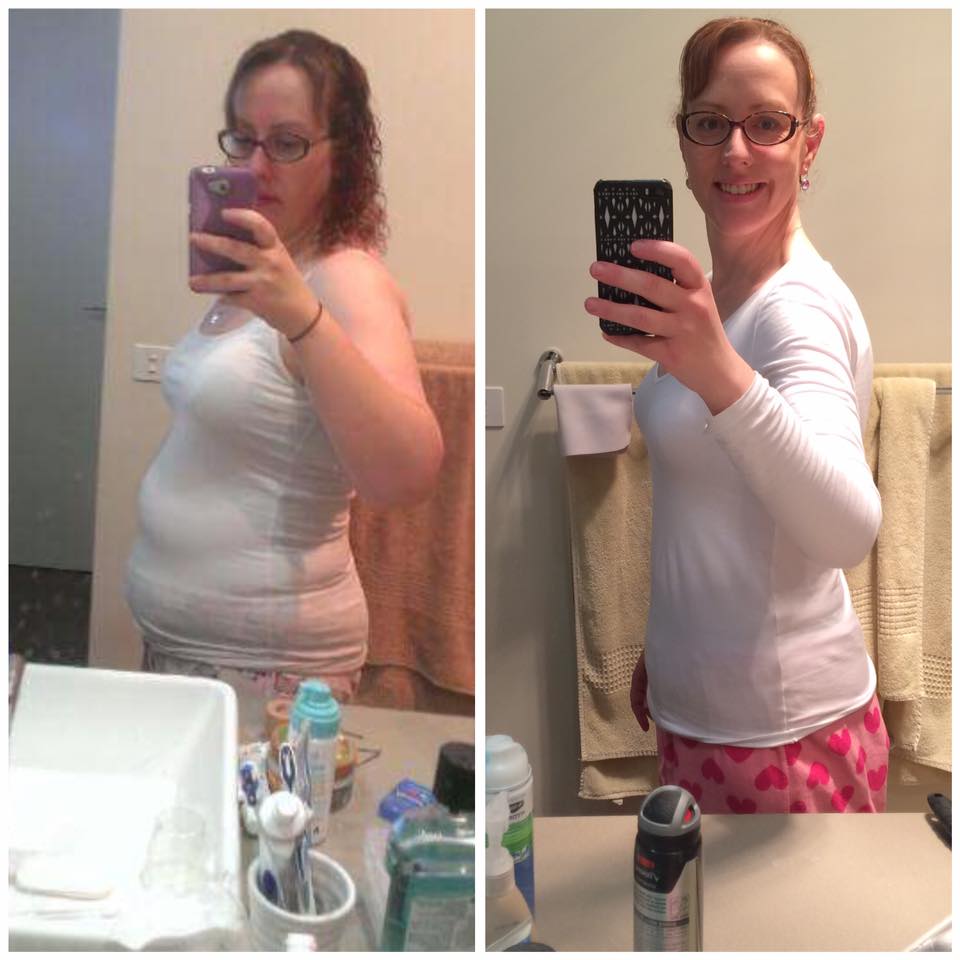 Jo says
"The first photo was taken at the end of March this year and I  weighed 97.8 kilos.  I was unhappy, unable to play with my boys, and was not enjoying life to the full! Fast Forward 5 1/2 months and I now weigh 70kgs!! That's 27.8 kgs gone!!
I have more energy, I love playing with my boys, especially at the park and I feel more confident and much happier!! I have been following The Healthy Mummy 28 Day Weight Loss Challenge this time as well as having a Healthy Mummy smoothie at least once a day.
I have also exercised by walking and following The Healthy Mummy DVD (no longer for sale) and the exercises from the challenge. I love cooking all the meals and have learnt so much about food in that time!!
I love how easy and simple it has been to transition our family with us all eating much healthier and feeling much better for it!
You won't regret joining it's so life changing!"
2. Courtney Trotter has lost 13kgs

Courtney says
"The photo on the left was taken at the end of April and the photo on the right taken this morning!  I have been using The Healthy Mummy 28 Day Weight Loss Challenge and Healthy Mummy smoothies since May.  I've lost roughly 13kgs and have gone from wearing size 16-18 and larges to wearing size 12's and size small.
I haven't been this weight and size in over 5 years!!!  I am happier and healthier then I've ever been.
The thing I love the most about the healthy mummy weight loss plans is that I can still enjoy chocolate snacks AND lose weight."
If you'd like to find out more about how you too can lose weight and get healthy, then check out the Healthy Mummy 28 Day Weight Loss Challenge.