If you're looking for some ideas for exercises to lose baby weight, then look no further than the humble ABC's!
Here are some quick moves to reduce fat and tone your legs, arms and tummy! And better yet you can do these exercises in the park, your garden, inside on a rainy day, and even with a clingy baby helper.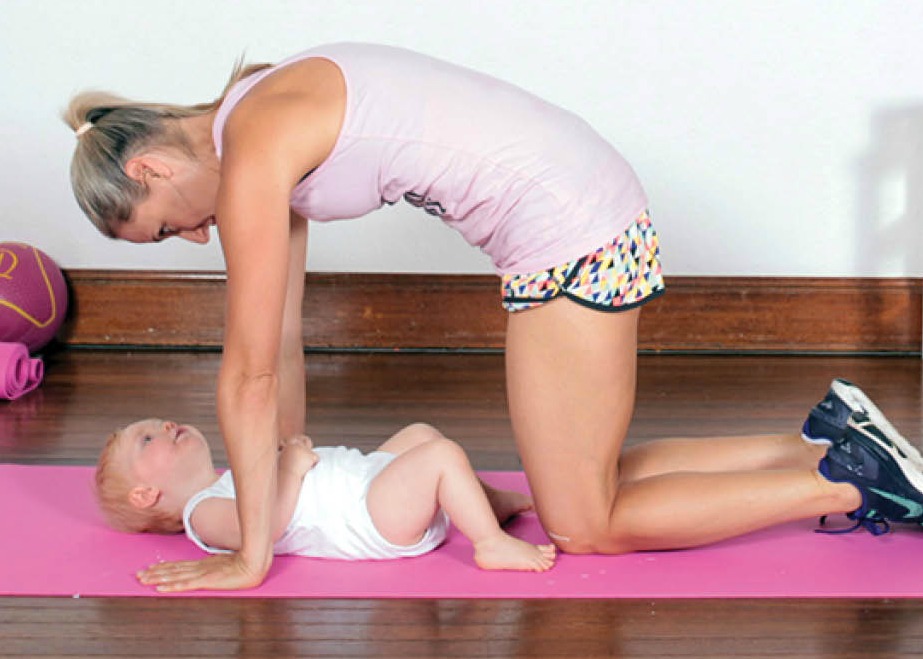 Watch our video and then work your way through the alphabet of exercises.  Couple this with your weight loss plan and you will notice a huge change in your body and start to feel fantastic and healthy.
Exercise ABC's
Alternating Push Plank (tones tummy and bum)
Back Extensions (strengthens your back)
Crunches – (tones tummy)
Daggy Dancing (my personal favourite)
Extended Tucks (tones thighs, tummy and bum)
Frog Jumps (ton legs, thighs, bum)
Glute Kickbacks (tone bum)
High Knees (cardio and tone legs)
I Love Burpees (tone tummy, arms, bum and legs)
Jumping Jacks (cardio, tone arms and legs)
Kicks (tone legs)
Lunges (tone legs and bum
Marching on the Spot (tones legs)
Nimble Feet (tones legs)
Oblique Crunch (tones tummy)
Plank (tones tummy and bum)
Quad Busters (tones legs, tummy and bum)
Russian Twist (tones tummy)
Squats (tones legs and bum)
Tricep Dips (tones arms)
Unders (tones arms and tummy)
V-Sit (tones tummy)
Windscreen Wipers (tones tummy)
Xylophone (tones legs)
Yoga (stretch and tone body)
Z

ulu Dance (have fun!)
For more great exercise ideas check out our Exercising With A Clingy Baby Ebook.