Often with a change in season, the lurgy can be lurking around the corner but to keep yourself nutritionally sound, vitamin C is a good vitamin to be consuming daily. This Healthy Mummy Smoothie is a sure fire way to get your daily vitamin C intake. It is also ridiculously delicious and fresh in flavour. The lemon gives it a bit of an added zing to cut through some of the sweetness from the blueberries.
Is this a weight loss diet? Yes, well it can be part of your weight loss diet, but it won't taste like it!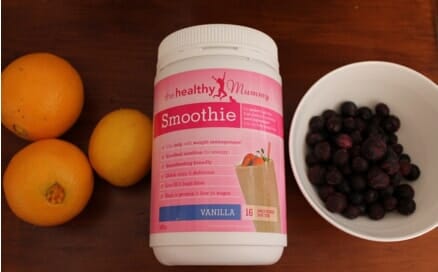 What you need is:
2tbs of vanilla or strawberry Healthy Mummy Smoothie mix
1 cup of frozen blueberries
The juice of two oranges
The juice of one lemon
If you need to make it a bit more watery, then add a little water to the mix.
Blitz it and revel in the coolness of this smoothie and know that you are doing your body a favour.
If you are ready to lose weight then The Healthy Mummy plans offer a healthy and safe exercise and diet routine that are safe if you are breastfeeding and you can use code LOYALTY for a 10% DISCOUNT at the checkout