This delicious loaf cake allows you to use zucchini as a way of ensuring your bake is moist, as well as tasty and nutritious. Try this walnut & zucchini loaf today and enjoy it as part of your 28 Day Weight Loss Challenge.
Plus, the Parmesan cheese offers some great flavour without the need for butter or added sugar.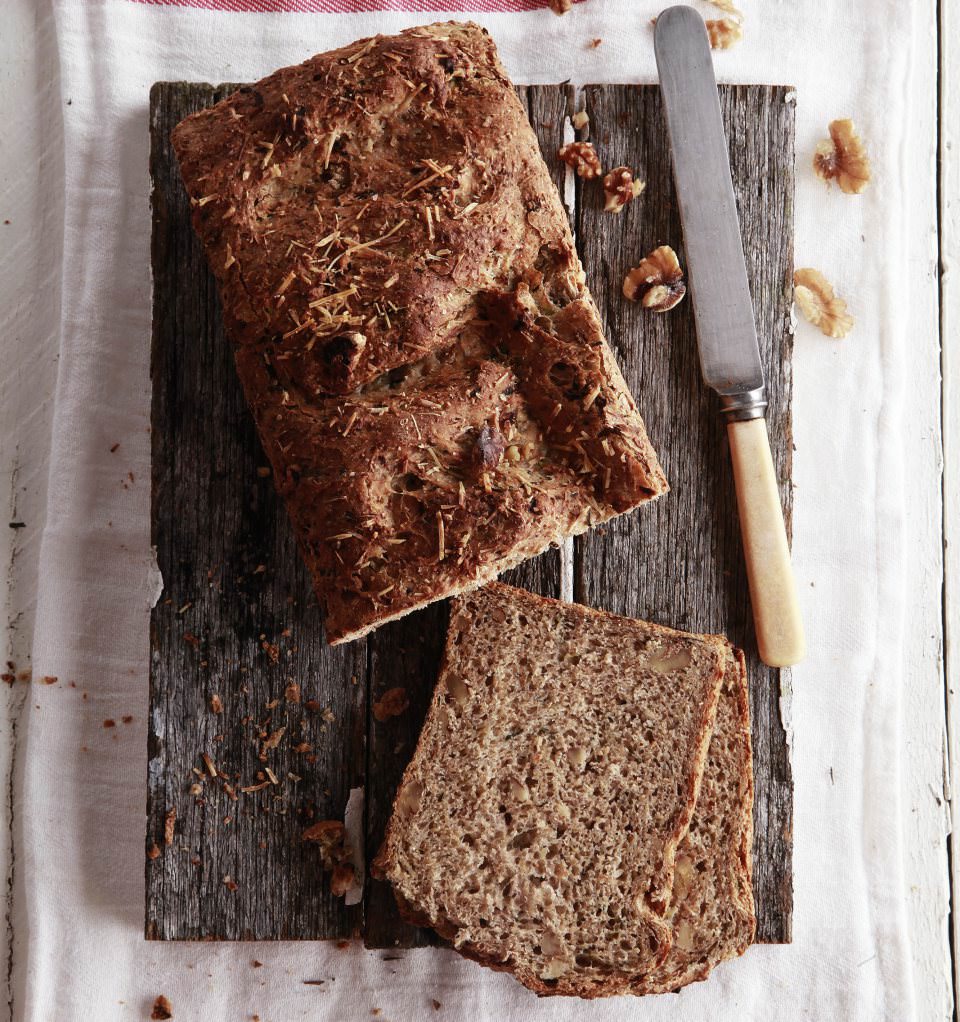 Ingredients:
450g zucchini, grated
4 cups plain wholemeal flour
2 tsp yeast
½ cup Parmesan cheese, grated
½ cup walnuts, chopped
½ tsp pepper
2 tbsp olive oil
Lukewarm water
Milk
Method:
Place the grated zucchini in a colander and allow to drain for half an hour. Pat dry.
In a large bowl, mix the flour, yeast, cheese, walnuts and pepper.
Add the zucchini and the oil.
Mix well, adding in enough water to make a firm dough.
Knead on a floured surface until the dough is smooth.
Return the dough to the mixing bowl, cover with cling film and allow to rise in a warm place until doubled in size.
Remove dough from the bowl and knead lightly before placing in a greased loaf tin.
Brush the top with milk and allow it to rise again.
Heat the oven to 200C and bake until golden. And don't forget to check these delicious cob loaf recipes!
Makes: 8 slices. Calories per slice: 275.
If you would like to know more about healthy baking ideas, check out our Guilt Free Chocolate Treats & Baking Cookbook here.
Want more sweet treats and baking recipes like this zucchini recipe? Our 28 Day Weight Loss Challenge is packed with delicious ideas that can be enjoyed as part of a healthy lifestyle.