Want to see what you'll be cooking up in the June challenge?
Brrrr it's cold outside! Time to turn up the heat with some winter warming recipes from the 28 Day Weight Loss Challenge!
Winter can be one of the hardest times of the year to stay on track with weight loss goals and a healthy lifestyle. As the temperature drops and the days become shorter we can crave high calorie foods and lose the motivation to exercise.
This is where the 28 Day Weight Loss Challenge comes in to keep you accountable and excited about healthy weight loss.
Our nutritionists have planned delicious, easy to prepare meals that the whole family will love, and that will give you that comfort food fix without the unhealthy side effects.
And today we have a sneak peek for you of four of the AMAZING recipes from the June 28 Day Weight Loss Challenge.
PLUS we are giving away one of the recipes below so that you can try it out for your family before the challenge kicks off (hint: it's the one that looks like it should NOT be on a weight loss plan!).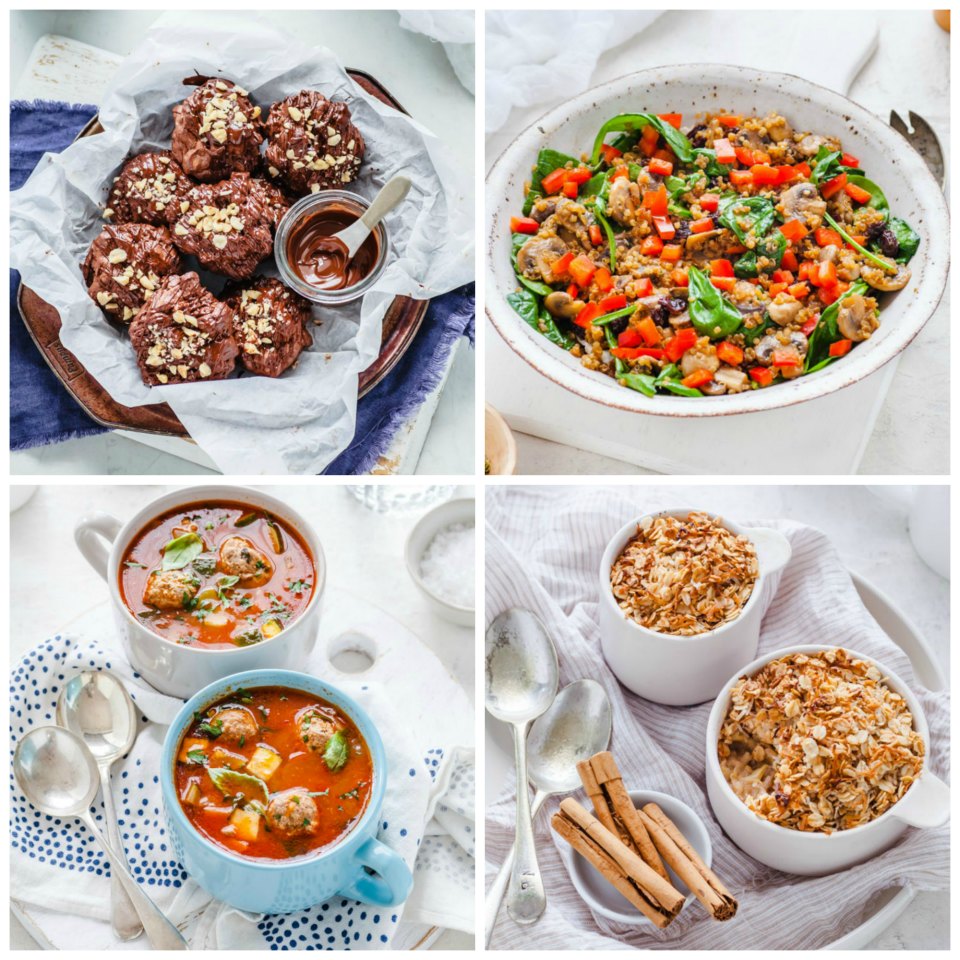 Breakfast – Baked Pear Breakfast Crumble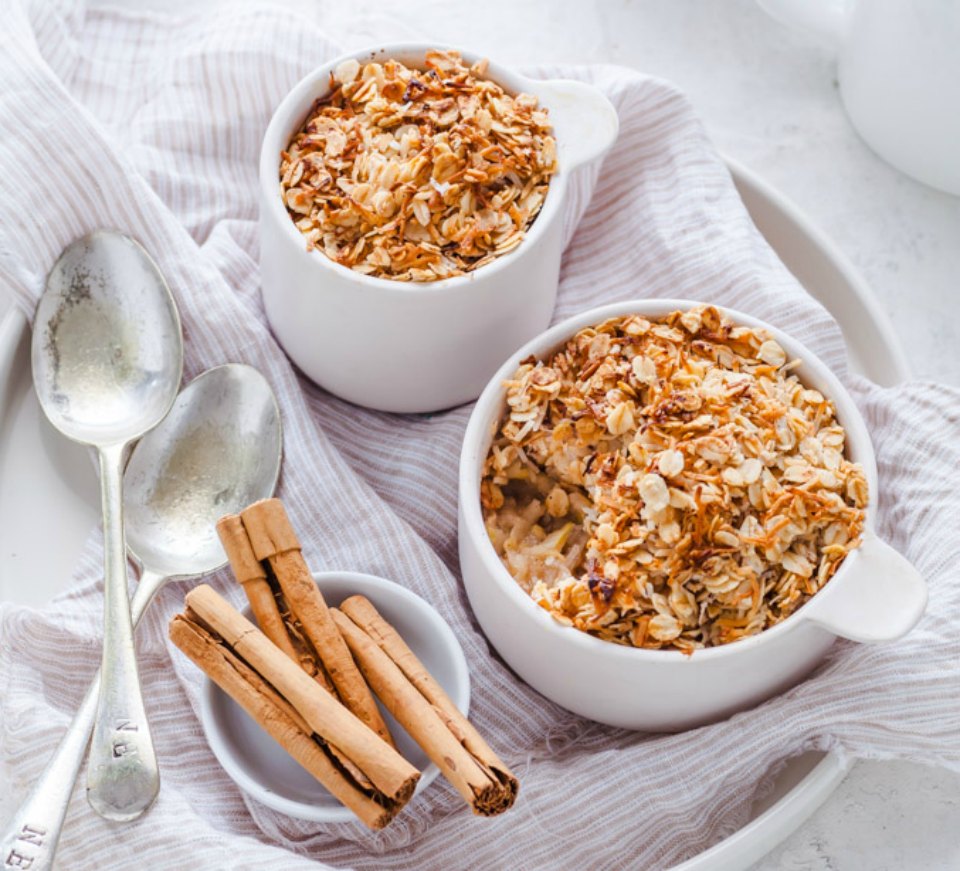 306 calories
Crumbles and baked desserts are a popular option during the winter months but are usually loaded with added sugars. This recipe is low in added sugar and makes a delicious warming breakfast meal.
Join the June 28 Day Weight Loss Challenge to access this recipe.
Lunch – Warm Spinach, Quinoa and Mushroom Salad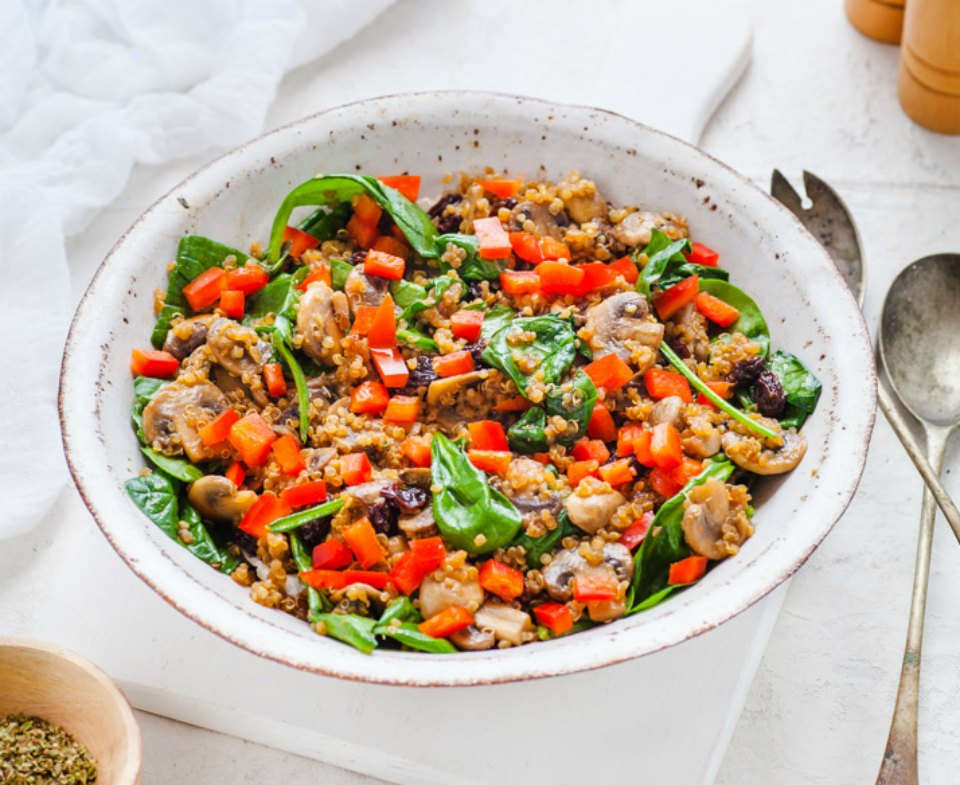 317 calories
Salads are a great way to increase your intake of vegetables, protein and dairy but aren't the most enticing thought on a cold day. So during winter, serve your salads warm, like this recipe, to keep you feeling energised.
Join the June 28 Day Weight Loss Challenge to access this recipe.
Dinner – Meatball Soup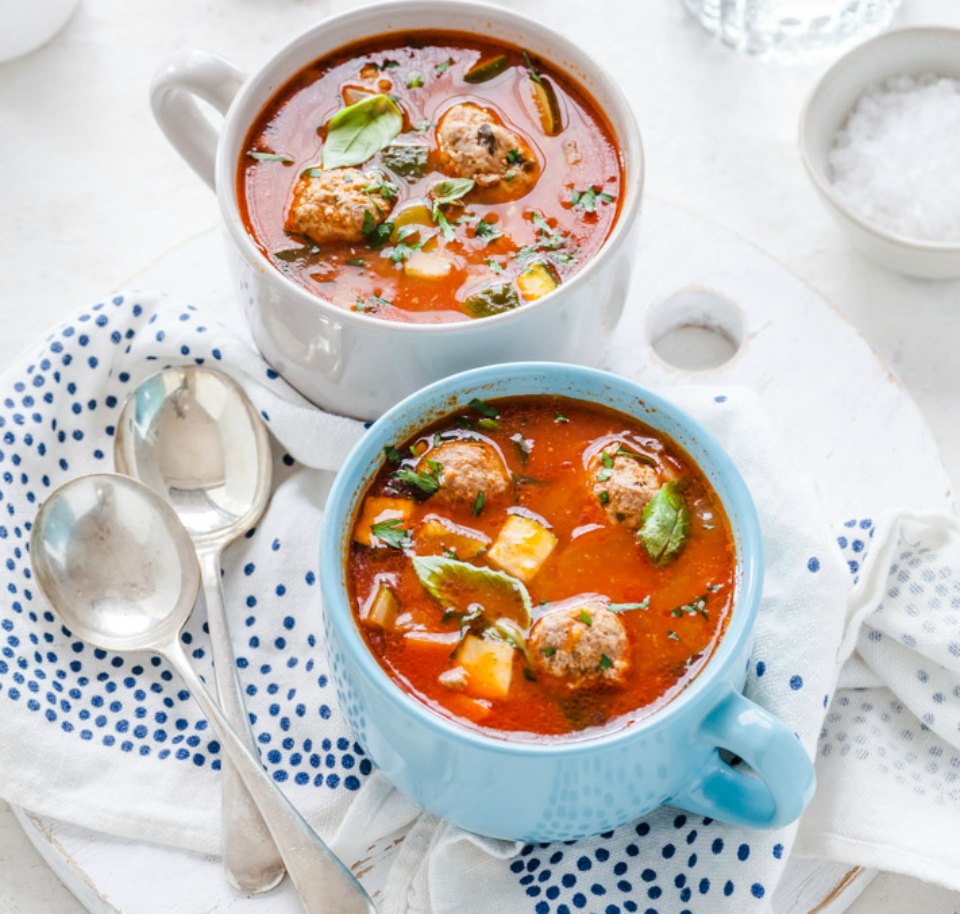 463 calories
Soup is a perfect meal for the cooler weather as it is not only very hydrating but it can be loaded with nutritious ingredients, like this recipe, for a healthy and balanced meal.
Join the June 28 Day Weight Loss Challenge to access this recipe.
Snack – Hazelnut Meringue Biscotti (recipe below)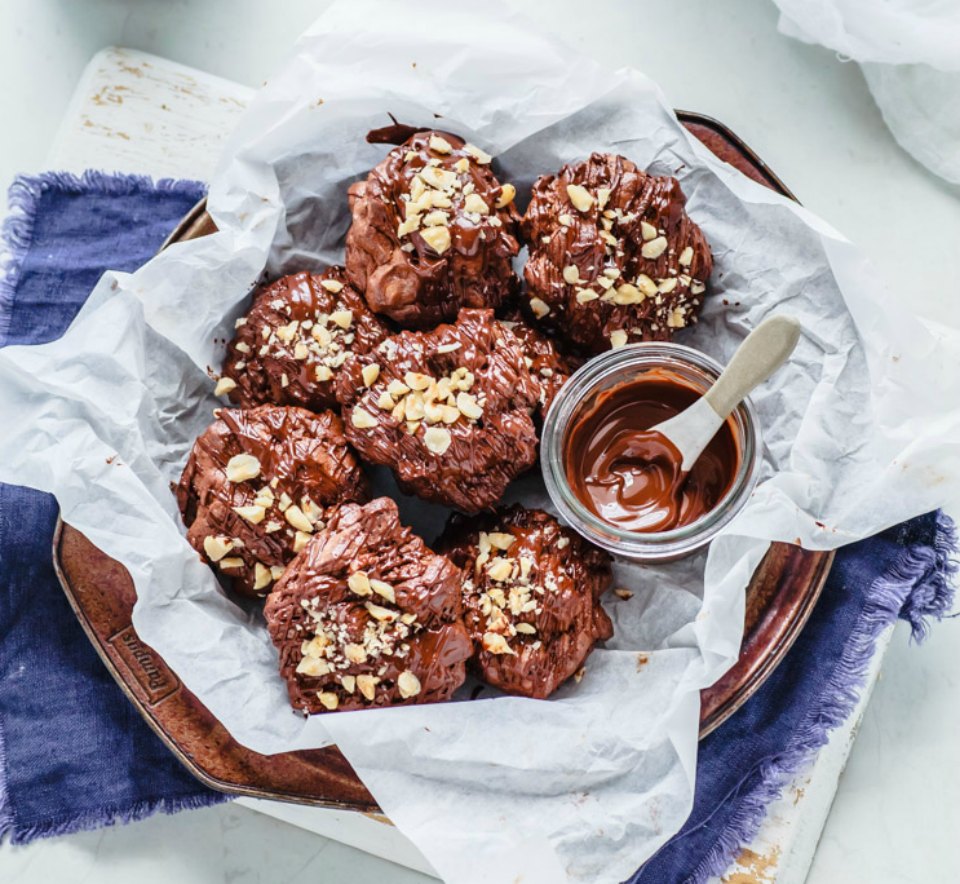 188 calories
Chocolate cravings often sky-rocket when the weather drops as we seek out comfort food to keep us warm and energised. There's nothing wrong with feeding those chocolate cravings if you do it in a healthy way like this. Try this recipe from the June 28 Day Weight Loss Challenge and see for yourself! Enjoy another delicious meringue recipe!
Ingredients
1.5 cups hazelnuts, roughly chopped
1 tsp cacao/cocoa powder
1⁄4 tsp bicarbonate soda
2 egg whites
salt
1 tsp vanilla extract
1 tbsp coconut sugar
50g dark chocolate (70%), melted
Method
Preheat oven to 180C and line a baking tray with baking paper. Set aside 1⁄4 cup of the hazelnuts to decorate the biscotti.
Mix together the remaining hazelnuts, cacao/cocoa powder and bicarbonate soda in a bowl.
In a separate bowl, using electric mixers on high speed, beat together the egg whites and a tiny pinch of salt, until stiff peaks form. At this stage add the vanilla extract, then the coconut sugar whilst still beating, until sugar dissolves.
Mix the egg white mixture and the hazelnut mix together, gently turning to combine, being careful not to over mix as this will take the air out of the egg whites.
Now place 8 heaped tablespoons of the mixture onto the prepared oven tray, making sure there is space between each dollop.
Place in the oven for approximately 30 minutes (depending on your oven). Once they are slightly golden on top, they are ready. Leave to cool on the baking tray for 5 minutes then transfer to a wire rack to cool completely.
Drizzle with melted chocolate and sprinkle with remaining chopped hazelnuts to serve.
One biscotti is one serve. Store leftovers in an airtight container in the pantry for 4-5 days.
Don't let winter stop your weight loss goals
As most of us crave comfort food in winter, The Winter Weight Loss 28 Day Weight Loss Challenge has an abundance of recipes that are designed to give your body the richly satisfying and nutrient-dense food it craves, but without the unhealthiness.
The 28 Day Weight Loss Challenge is a tool that will help you to achieve this through our easy to use app.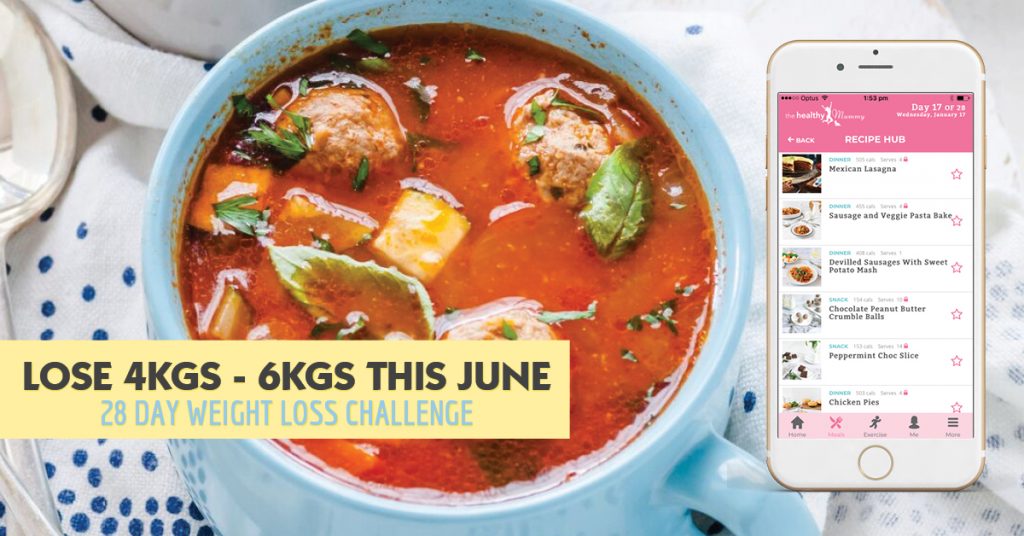 Don't want to venture out for a run this winter? No problem, the challenge app has over 350 exercises you can do at home, even if you're short on time!