Watch: Disney Reveals How Every Pixar Movie Is Secretly Connected!
Gather 'round the kids, and prepare to watch their little minds be blown. Disney has revealed how its incredible Pixar universe is intertwined by releasing a video showing how each of their movies are linked. Have you or your kids ever spotted any of these subtle clues?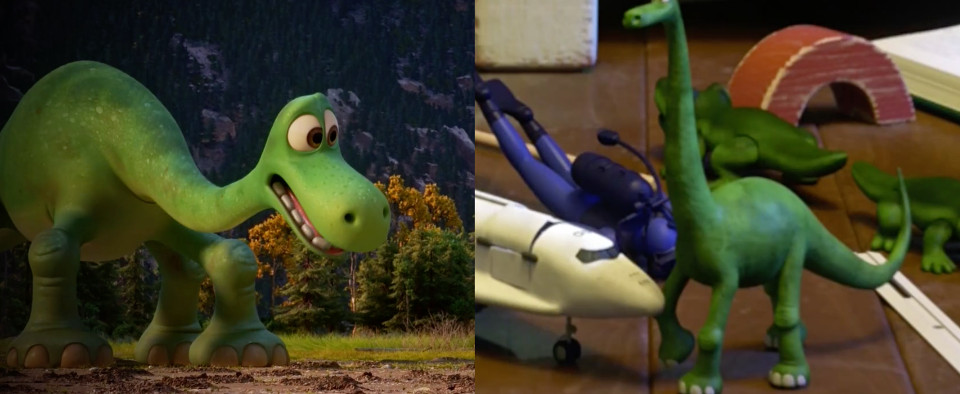 Not only are the clever folk at Pixar responsible for creating some of the most memorable animated movies of all time, it appears they're also big kids at heart.
An Easter egg hunt!
It's long been known that Pixar leaves hidden nods to other movies or projects in its work, known as 'Easter eggs'. For instance, there's a plush Nemo toy in a Monster's Inc scene. Sometimes they're easy to spot, and at other times they're a 'blink and you'll miss it' scenario.
Now the magnificent movie-making magicians behind some of our children's favourite animated films have released an intriguing video showing just how each of its movies are linked. Did you know that the lead character from Inside Out is actually at the aquarium in Finding Dory? Or that there's a link between Brave and Cars?
Watch it below and prepare to lose your mind!
Posted on the official Toy Story Facebook page, the video has already amassed more than four million views since being uploaded a couple of days ago.
That's not all folks!
As we mentioned, eagle-eyed Pixar fans have known about these Easter eggs for some time, and have created their own lists – gamesradar managed to come up with a list of 50. And if you want a real time-waster, head to Movie Easter Eggs where you'll see these sorts of delicious gems captured in all of your favourite movies – enjoy!
While we're on the subject of movies, make sure you take a look at our article on whether you're exposing your children to adult content.