Mum Loses 36.5kgs AFTER Seeing Her Wedding Photos
Brides usually feel their most beautiful and confident on their wedding day. However, when Healthy Mummy community member Nikita Johnson looked back on her wedding photos it was with shock and disappointment.
Motivating her to get back into shape, she has now lost 36.5 kgs following the Healthy Mummy Weight Loss program. Flaunting her fabulous new figure at the races, she has never been happier!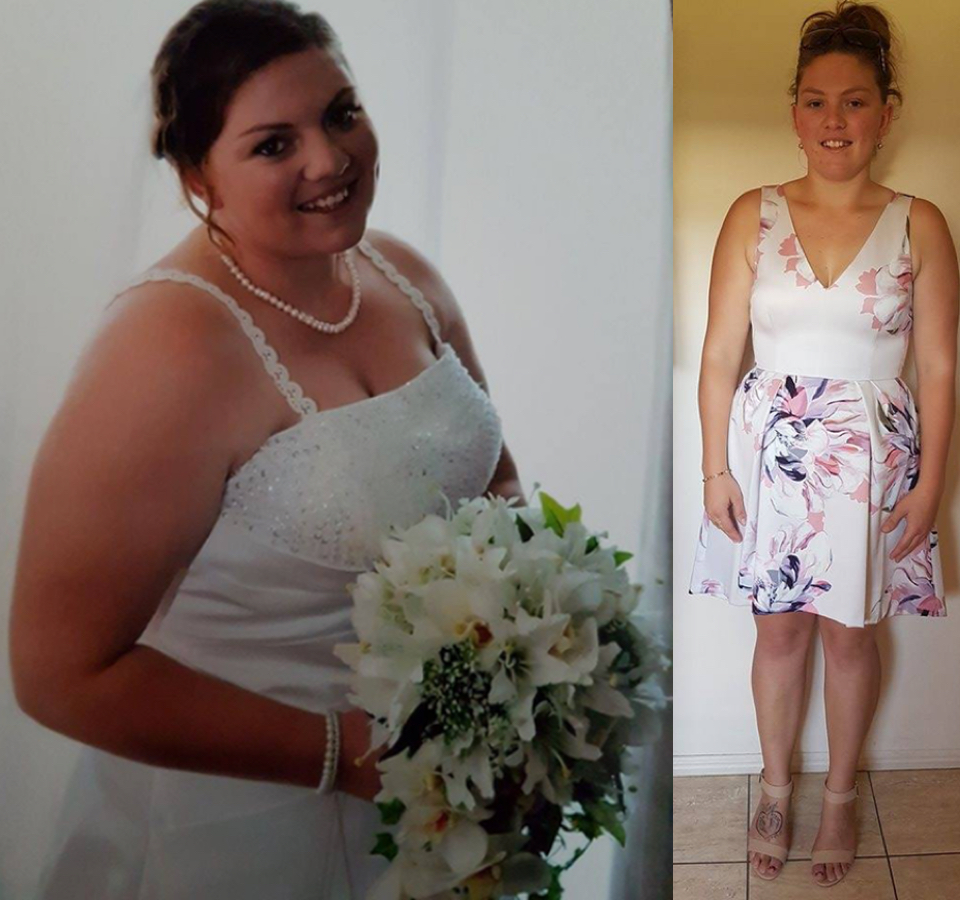 Here is Nikita's story:
Nikita Johnson is 23 and lives in Queensland. She is a single mum with a 3 year old boy and a 1 year old girl.
Her weight loss journey started when she received her wedding photos (January 2015).  At a time when most mums feel they have never felt so beautiful, Nikita was horrified.  Her weight had crept up to 127.5kgs. It was at that point that she knew she had to lose weight.
However she had just found out she was pregnant and didn't want to jump into anything too fast.  She started with making small changes to her diet, and when her baby was born in September 2015 she officially got on track.
"In the beginning of my weight loss journey I used just the free recipes on Healthy Mummy blog and then I started adding the Healthy Mummy smoothies to my plan. I followed this up by joining the 28 Day Weight Loss Challenge.
Once I started to lose weight I felt like I was getting my life back, so I continued.
After my husband and I separated I cancelled my challenge membership as my budget was very tight. I still incorporate the Healthy Mummy smoothies into my meal plan and make recipes from the Healthy Mummy cookbooks.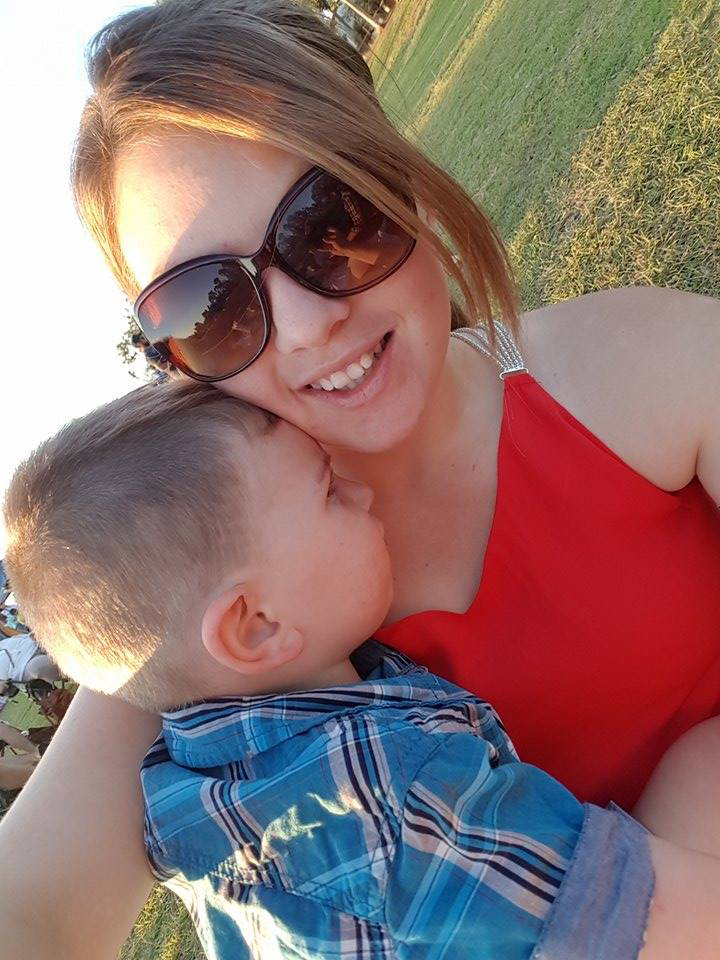 Keeping on Track
My main motivation to be fit and healthy and stay on track are my children.  I am determined to stay focussed to reach my goal weight. Once I do this I want to reward myself by going sky diving, just as Kim Steuart did when she reached her goal weight.
Advice to mums
My advice to other mums is that it takes many fails and hurdles to achieve your goals. but there is light at the end of the tunnel. Believe in yourself you can do it!

Success
When I began my journey I weighed 127.5kgs. I now weigh 91kgs. A loss of 36.5kgs.
My life has been turned around for the better since I have lost weight. My health has improved significantly too. I am so much happier, have heaps more energy and feel like nothing can hold me back now.
Last weekend I went to the races for the very first time.
Now that I have lost weight getting dressed up is so much fun.  I found the perfect dress for the races and felt amazing in it!
The Healthy Mummy HQ couldn't be happier for Nikita.  She looks simply stunning in her floral dress and whether she won at the races or not, she is definitely WINNING in both her weight loss journey and life.
Read more AMAZING real mum weight loss stories or join thousands of other mum who are losing weight and keeping it off by signing up to the next Healthy Mummy 28 Day Weight Loss Challenge.