Ladies, today is the start of our December Budget 28 Day Challenge and we are SO EXCITED to have you join us on this journey! Newbies you can join us TODAY!
The December BUDGET 28 Day Weight Loss Challenge – all meals under $2.50 is all about eating healthy meals over the festive period without having to break the bank. Let's face it, it's the most expensive time of the year and we could ALL do with cutting back wherever we can!
With many options and at $2.50 a serve it's going to be a fabulous month!
The 28 Day Weight Loss Challenge is focused on meal and exercise plans that will ensure you're eating healthy food, loaded with nutritious ingredients that won't break the bank.
To help you prepare for the first week of December Challenge, we have created this blog to outline:
What a REAL MUM on the Challenge is MOST excited to try this week on the Challenge
What the budget meal plans will look like
New exercises on the Challenge App
Stephanie's top tips for staying on track this December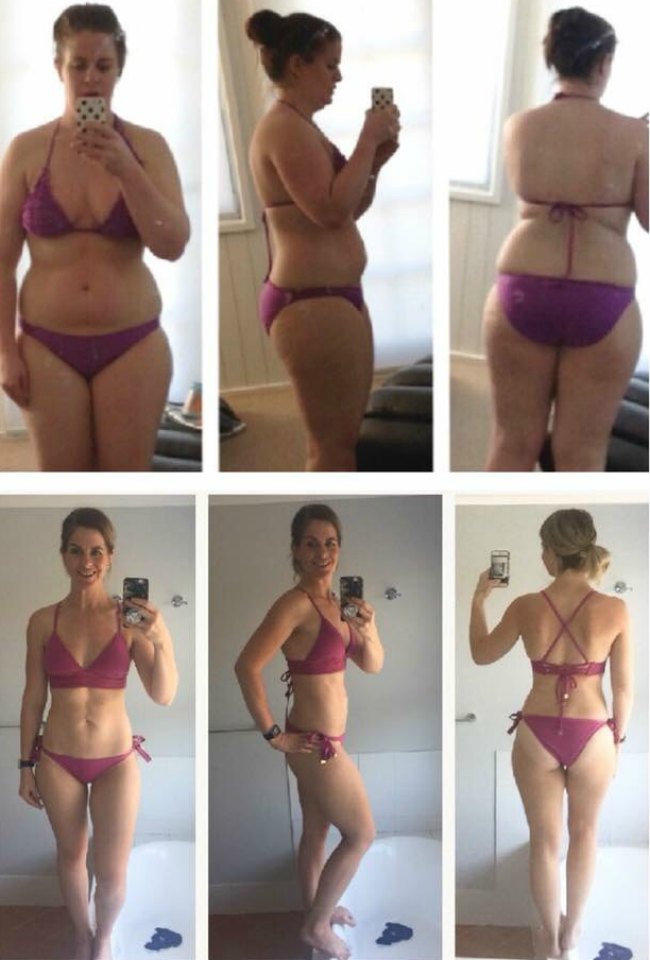 Stephanie Marriott has lost a whopping 19kg through the 28 Day Weight Loss Challenge.
"I'm a regular mum to three kiddies, all aged 5 and under. I work from home and I'm constantly chasing my tail," says Stephanie.
"I lost 19kg in my first 10 months and went from an uncomfortable size 16 to an easily maintainable size 8. I've been maintaining my weight for a year and I still use the 28 Day Weight Loss Challenges and The Healthy Mummy smoothies to this day." 
Stephanie's top tips for December
Incorporate a smoothie into your meal plan every day. They're quick, easy, and are such a great choice for this busy time of year.
Don't be pressured into eating or drinking something just because it's the silly season. Would you usually sit down and eat 15 chocolates in one sitting?!
Just remember that all choices have consequences. Good and bad!
Christmas Day calories doesn't count. Enjoy yourself, but don't stuff yourself to the point of being uncomfortable.
Get up early and exercise. Go for a brisk walk, a quick swim at the beach, or an early gym session before the kids wake up.
Budget Challenge meal plans
Yummy budget food we can't WAIT to try this week!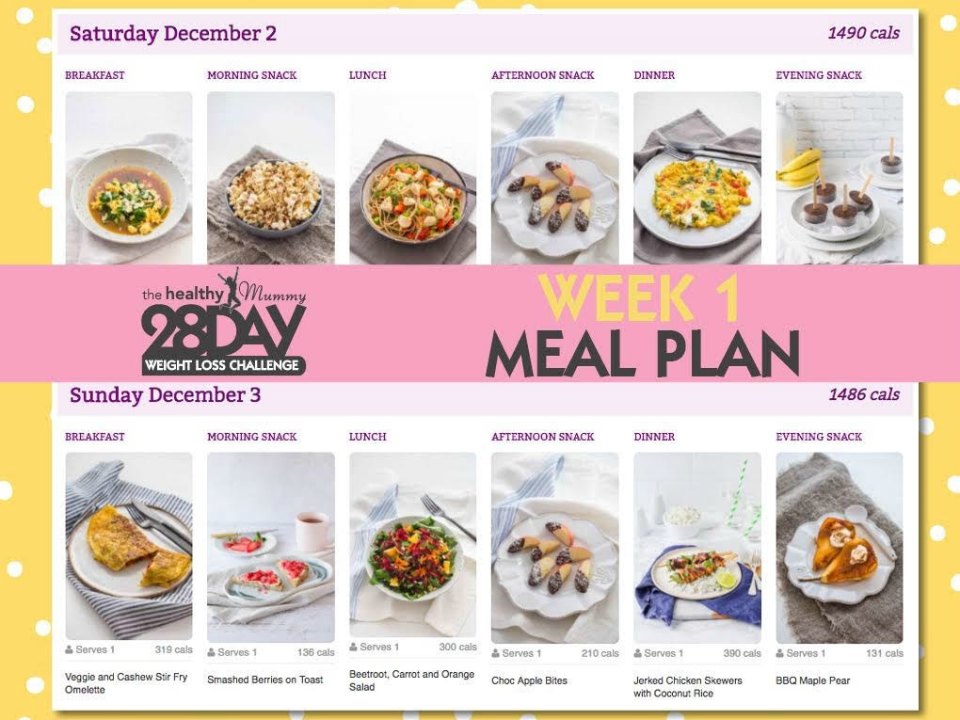 Breakfast
Move over Vegemite on toast! We can't wait to try the Bagel with Berry Cream Cheese.
At 350 cals this a great way to start the day
Lunch
Spinach Pesto pizza. We love that at only 447 cals we get to eat a whole pizza for lunch – and it is healthy so there will be no regrets. Only $2.27 a serve too!
Dinner
Summer is in the Air! Chilli, Lime & Coriander Salmon. It is summer and this meal has so many fresh flavours.
Snacks
We can not just pick one! BBQ Maple Pear is perfect for BBQ season and at only 131 cals per serve.
Choc Peanut Butter Icy Poles are only 113 calories and 25 cents per serve these will please the whole family!
NEW HIIT WORKOUTS
Things to remember this week