Your week 2 ENERGY BOOSTING Challenge guide
It is week 2 of the November 28 Day Weight Loss Challenge. How are you all feeling? We certainly have an exciting week ahead. So, are you ready to smash the second week of the November Challenge?
Let's do it ladies!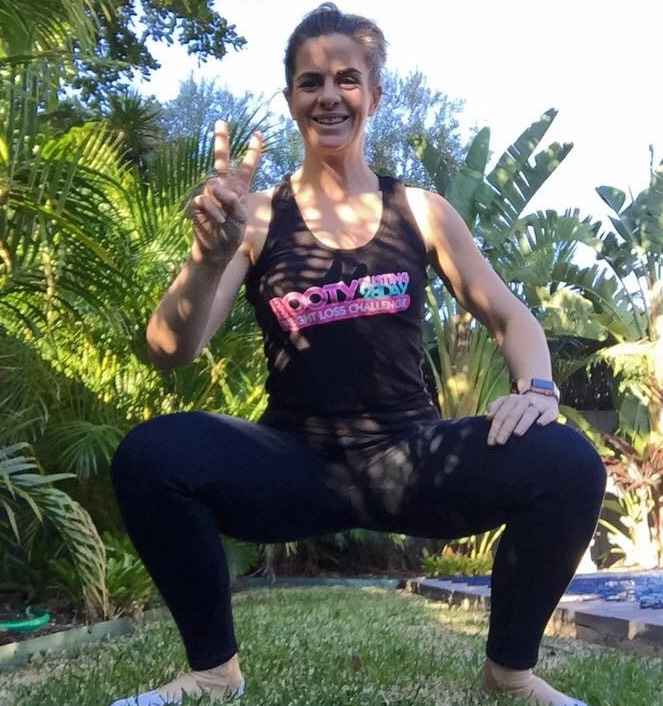 Your week 2 ENERGY BOOSTING Challenge guide
To help you push through week 2 on the Energy Boosting Challenge this guide will outline:
Energy BOOSTING tips
3 recipes from the Challenge we can't WAIT TO TRY this week
Meal Prep support
And where to join if you haven't already
Ways to boost your energy while eating healthily from Challenge Nutritionist Elisha Danine
There are several nutrients in food that provide us with energy. The most prevalent being iron and B vitamins. 
When we lack iron in the diet, we cannot make enough red blood cells. Without sufficient healthy red blood cells, our bodies can't get enough oxygen. If we're not getting sufficient oxygen in the body, we can become fatigued.
There are two different types of iron we receive from our diets; plant based iron called non-haem iron and animal based iron called haem iron.
NON-HAEM (PLANT BASED) FOODS THAT ARE HIGH IN IRON INCLUDE:
Tofu (1/2 cup): 6.6 mg iron
Spirulina (1 tsp): 5 mg iron
Pumpkin seeds (30g): 4.2 mg iron
Quinoa (120g): 4 mg iron
Tomato paste (120g): 3.9 mg iron
White beans (1/2 cup) 3.9 mg iron
Dried apricots (1 cup): 3.5 mg iron
Cooked spinach (1/2 cup): 3.2 mg iron
Prune juice (240ml): 3 mg iron
Lentils (120g): 3 mg iron
Peas (1 cup): 2.1 mg iron
Liquorice strip (45cm), 10mg iron
HAEM (ANIMAL BASED) FOODS THAT ARE HIGH IN IRON INCLUDE:
Oysters (12): 7mg iron
Steak (150g): 5.5mg iron
Lamb fillet (160g): 5.5mg iron
20 small mussels: 15mg iron
2 large eggs: 2mg iron
FOODS HIGH IN B VITAMINS INCLUDE:
The B vitamins include thiamin, riboflavin, niacin, folate, vitamin B6, vitamin B12, biotin and pantothenic acid.
The B vitamins work collectively and individually in every cell to perform many different jobs, including helping the body release the energy it gets from carbohydrates, proteins and fats.
Pork
Dark green leafy vegetables
Fortified whole-grain cereals and baked goods
Wheat germ
Enriched rice
Green peas
Lentils
Nuts such as almonds and pecan
Did you know that our Healthy Mummy Energy Boosting Super Greens contain more IRON than 12 cups of Spinach AND 56 x more Vitamin B12 than a beef steak!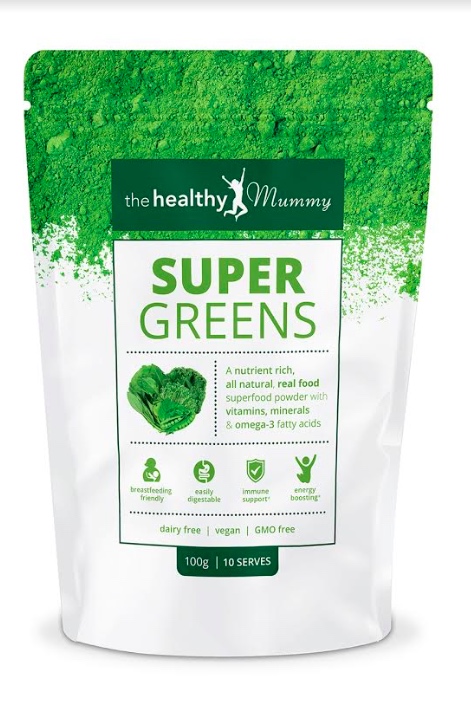 Learn more about our Super Greens HERE. 
3 recipes we can't WAIT to try this week
Vanilla Berry OATS – What a warm, delicious and filling way to start your day. All that is needed is 5 minutes prep time and 5 minutes cooking time. This recipe contains a good amount of fat (thank you almonds) and is a great source of carbohydrates. What's more, oats are a known natural ENERGY BOOSTING source.
Berry Bliss Balls – Another berry recipe has made our top 3 picks to try this week. These bliss balls are an AWESOME snack to have on the go. They can be stored in the fridge and in the freezer. They are a great energy boost to have between main meals.
Quinoa 'Fried Rice' with Prawns – Quinoa makes a wonderful alternative to traditional rice. It's also HIGH in protein and is a great natural energy boost. This recipe has ZERO free sugar and less than 500 cals per serve.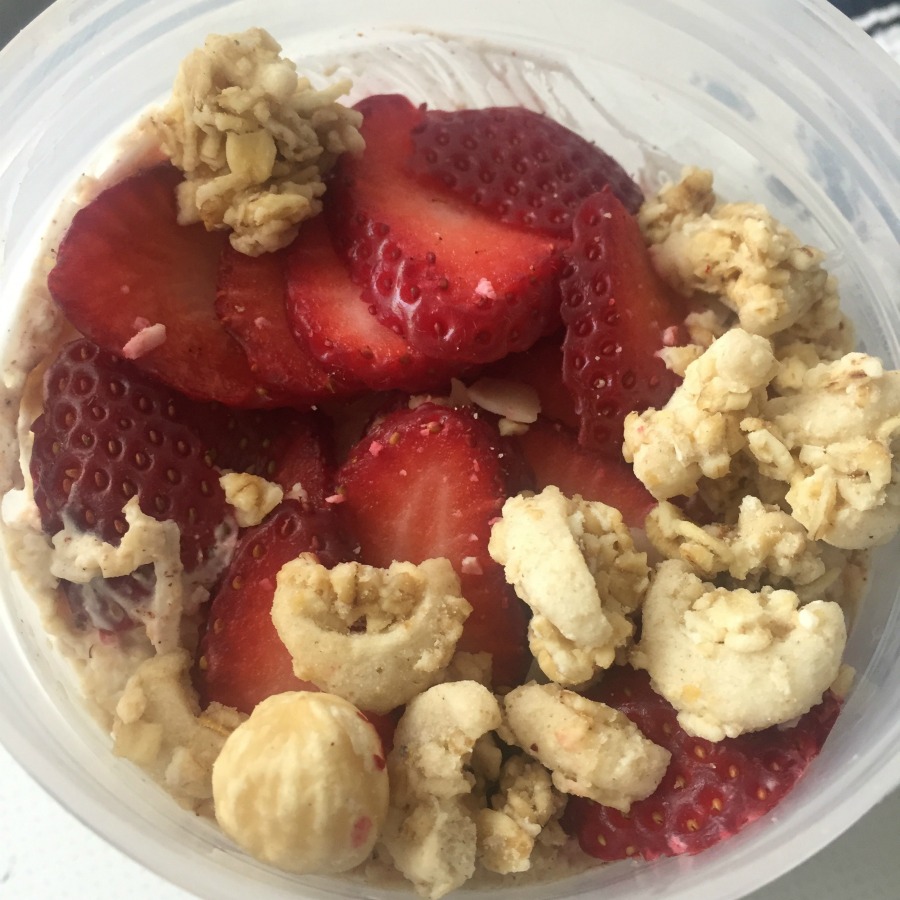 Meal prep, meal prep, meal prep!
Worried that come the end of week 2/start of week 3 on the 28 Day Weight Loss Challenge you will be feeling a little tempted to 'cheat', fall off the weight loss wagon and or give up?
It's time to squash those negative and unhelpful thoughts with MEAL PREP! 
Mum's who have been on our Challenge for sometime (and seen successful weight loss) say MEAL PREPPING was one of the BIGGEST REASONS behind their success.
Meal prepping helps you stick to your healthy eating plan, allows you to eat healthily on days when you are just too tired to cook AND allows you to take healthy meals on-the-go.
If you are after some meal prep inspiration, we recommend checking out the following blogs:
And be sure to UPLOAD your meal prep pics to our Private Facebook Support Group and inspire other mums to do the same (and show them just how easy it can be!).
Let's do it ladies & where to join if you haven't already
Well ladies, IT'S TIME TO SMASH WEEK 2! We have every bit of faith that YOU CAN DO IT! And remember, we are here to support you EVERY STEP OF THE WAY!
The Healthy Mummy Facebook Support Groups are another awesome way to find motivation, connect with other mums on a similar journey and share experiences! To learn more about our different support groups click here.
Also, if you are not yet on the Challenge and would LOVE to increase your energy, it's NOT TO LATE TO JOIN THE ENERGY BOOSTING CHALLENGE!
All you need to do is CLICK HERE.