Week 3 Of The December 28 Day Weight Loss Challenge Is HERE – Which Means You've Hit The Half Way Point
It's week 3 of this month's  28 Day Weight Loss Challenge which mean you are HALF WAY through this months challenge.  That most definitely calls for a high five ladies!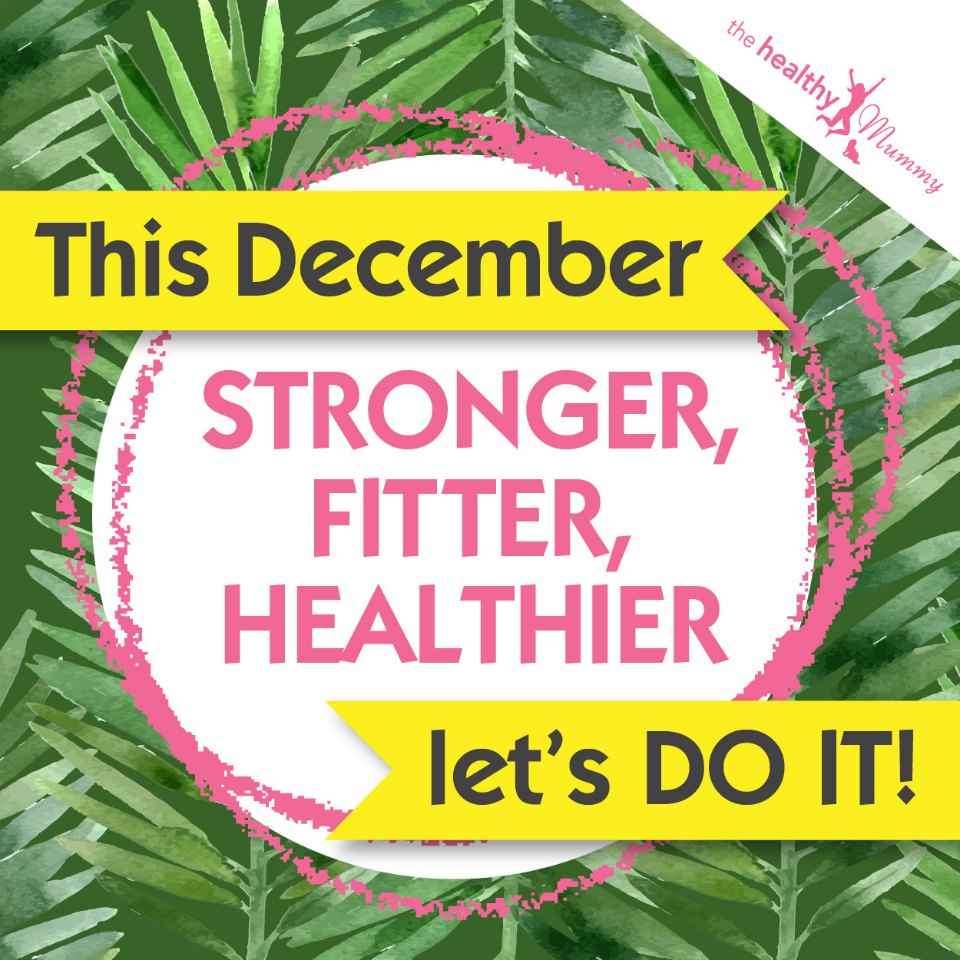 The December Challenge is all about being organised and saving time
This month's 28 day weight loss challenge theme is entirely based around 'meal-preparation' and time saving tips which are the holy grail of busy mums. Being organised in your meal prep has been identified by so many mums as a real key to successful weight loss, and this month we're going to help you achieve that.
Now that we're in week 3 we have some some great meal prep essentials tips for you.
MEAL PREP ESSENTIALS
The hectic Christmas and festive season is one period of time you will need to up your game in meal planning and prepping to keep yourself aligned with your healthy eating goals.
Here are 11 tips to keep you on track with your meal preparation.
1. What is on your menu plan?
This is the critical first step to meal prepping – what are you planning on cooking? Sounds simple. It is, so it's important to do it. Skipping this step will not help you reach your time saving goals.
Each week take the time to plan what you are going to eat for the week ahead. Even if you just plan out the main meals it will give you a head start to eating well.
2. Think Simple
For the busy summer months, your meal plan and prep can be as simple as a salad and some grilled meat on the barbecue. Choose lean meats that can be grilled quickly and pair with one of the healthy and simple salads from the 28 Day weight loss Challenge.
Follow the meal prep tips in the December Challenge and you can assemble most of the salad in the morning or earlier in the day so you can just dress when ready to serve dinner.
3. Include Different Cooking Methods
This is so you can divide and conquer your meal prepping. For instance, if all of your meals are 15 minute salads, you are not able to meal prep as much as if you have 2 x salads, 2 x slow cooked meals and one oven meal.
While you are prepping the salad meals, you can have one of the slow cooker meals on in the background and one of the meals in the oven. Use your time efficiently.
4. Make Shopping Easy
From a food shopping perspective, think about ways to make this really easy for you. Can you use the services of an online shopping delivery service? Most of the large supermarkets offer this service as well as local fruit and veg shops and even the butcher.
If not then plan which day of the week you will do your main shop and schedule in another time mid week to pick up some extra fresh produce for the end of the week meals.
Food shopping is part of the preparation, to ensure the healthy foods you need for your healthy meal plan are available for you to prepare and eat, so make it as easy as possible.
Make sure  you check out our weekly posts showing which supermarket is cheaper for challenge essentials.
5. Designate Meal Prep Days
This is important not only from a sanity perspective but also from a food safety perspective. If you cook chicken on a Sunday for the week, if stored well in the fridge, it will most probably keep until Wednesday. Therefore, it would not be food safe wise to cook all of the chicken on a Sunday for say a meal on a Friday night.
Once you know when you would like to eat each meal, you can designate the days of meal prepping.
Generally, it's great to try and set aside a couple of hours aside on a Sunday for meal prep tasks and then once again mid-week.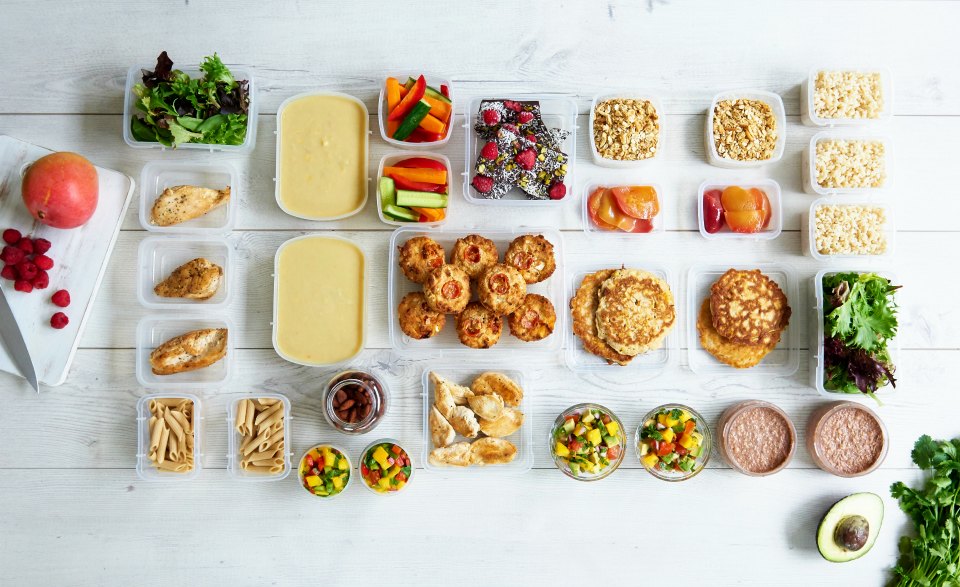 6. Prep Ingredients Rather Than just Full Meals
Of course you can prep whole meals but sometimes this is not always possible. If you don't have time to prepare whole meals pull out certain ingredients that you can prepare in advance such as:
cooking chicken or meats
roasting vegetables
preparing rice, quinoa and pasta
making sauces or dressings
slicing vegetables for snacks or salads 
7. Prep More Than Just Dinner
We often think about preparing dinner as our focus, but you can and should include preparation of other meals and snacks for those days you know you'll be extra busy or it will be difficult for you to access healthy foods.
By preparing breakfasts, lunches and snacks as well as dinner, you will have a better chance of eating well and sticking to your healthy eating plan.
This could be as simple as preparing Smoothie ingredients in zip lock bags to whizz up first thing in the morning for breakfast or having chopped carrots on hand for snack time.
8. Have Appropriate Storage Containers
There is no point prepping loads of meals if you are not able to store them easily and effectively in a fridge or freezer. You don't need expensive containers just ones that can stack easily and seal well. Zip lock bags are great for sauces, stews, soups etc as you can lay them flat in the freezer to store more and also they make defrosting faster.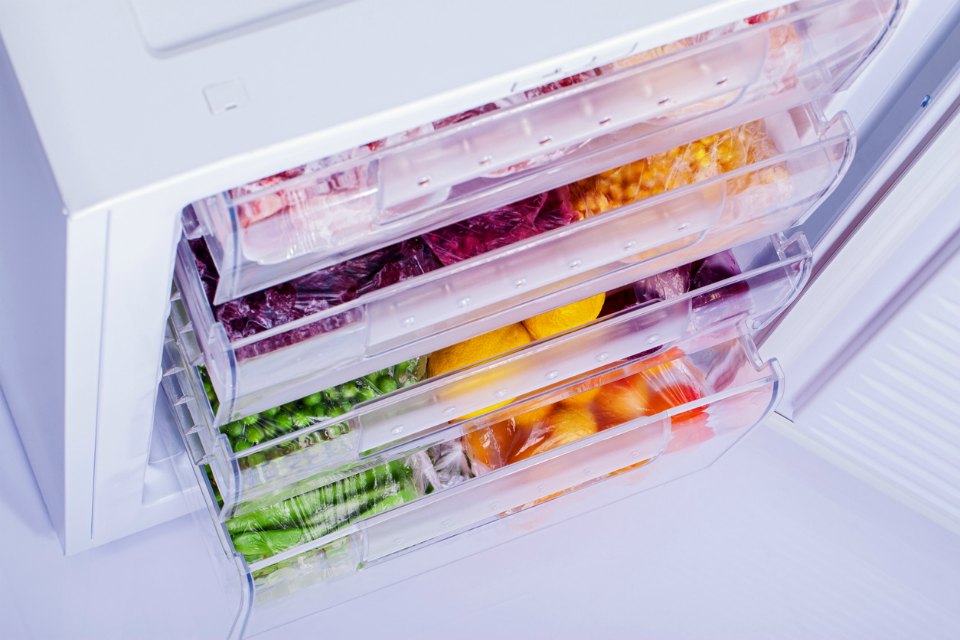 9. Label What You've Prepared
Once you've become a meal prepping pro and your fridge and freezer start to fill up with all the goodies you've made, ensure you label your containers with what is inside, when it was cooked and perhaps even when it should be eaten by. This will help you keep track of what you have available and avoid any food waste. There are lots of food container labelling products available these days or just write your label on paper and stick on the containers with sticky tape.
10. Meal Prep Summary
Once you've prepared all the components for your meals, write a list of what you have available and which meals they are to be used in. For example if you have cooked off some chicken breast fillets on a Sunday you can then list which recipes to use these in from Sunday – Wednesday. Then each day when you are assembling your meals you know what you have available and what needs to be used up to avoid food waste.
 11. Outsource
Get help with your meal prepping or make meals in bulk to swap with a friend or neighbour e.g. you make double of a pasta sauce to give your friend half and they give you a frittata they've made extra of. Get your partner and kids involved too. Encouraging children to help with meal prep is fun for them but also wonderfully rewarding and helpful in teaching and raising children who can look after themselves and appreciate healthy foods. Even if it is as simple as washing the salad leaves or shelling the peas, get everyone involved.
Recipes from this Challenge are SUPER easy to prepare and great for the warmer weather too. Our favourites from this week are:
Chicken and veggie summer pizza

Raspberry, coconut and pistachio chocolate bark
Prawn and coriander zoodles
Raspberry ice-cream
If you haven't already checked out this weeks meal plan, then quickly head there NOW, or you could just Download week 3's simplified meal plan HERE.
The exercise plans are focused on overall fitness and body toning this month. The challenge exercise routines have been specifically designed to make them quick and easy – perfect for mums to fit into their day during such a busy time of year. If you are time poor this month then check out this video for quick, easy HIIT workouts.
If you are not a Challenge member and want to sign up – you can join here.
You've got this ladies!