It's week 3 of this month's  28 Day Weight Loss Challenge which means you are HALF WAY through the SUGAR DETOX Challenge.  Woohoo – way to go ladies!
The May Challenge Is All About Kicking Sugar To The Kerb!
As we all know, sugar is very addictive. And the more we eat it – the more we crave it. The thing is, the white-stuff is hidden everywhere – so our Challenge is all about helping you understand food labels and the different effects sugar can have on our health and weight.
As a result, this month's 28 Day Weight Loss Challenge theme is entirely based around reducing your sugar intake.
Last week's Challenge blog outlined how you may be feeling since detoxing from sugar. In the initial stages of reducing your sugar intake, it's not uncommon for you to feel a little head-achy, notice some skin breakout, mood swings and or bowel changes.
That's why we encourage reducing your sugar intake slowly and swap your white-sugar intake to natural sugars – like those found in fruit, dairy and honey.
Now that week three is here – many of you lovely ladies will notice you are beginning to feel brighter, clearer and more energised. Not to mention, you may notice your initial sugar cravings subside.
Did You Know?
The Australian Health Survey found that in 2011-2012, Australians were consuming an average of 60g of sugars each day, or the equivalent of 14 teaspoons of white sugar.
The reality is however, we shouldn't be consuming more than 6 teaspoons a day.
Check Out These Mum's Sugar Swaps
Finding healthy and nutritious snacks for your little one that are low in sugar and also school-approved isn't always easy. However, Healthy Mummy Kaitie seems to have nailed it!
Kaitie's Seven School-Approved Snacks
1. Nut Free Raspberry Muffins are a huge hit in our household. They are simple to make and the kids love getting involved in making them too.
2. Roasted Chickpeas literally take two minutes to season and pop in the oven. There are so many different flavour combinations that can be used for this simple, nutritious and super cheap snack! See this recipe in the Challenge hub.

3. Choc Cherry Slice from this week's Challenge hub. I'm a big believer in everything in moderation and teaching your kids about balance. This treat is delicious and can accompany some veggie sticks and hummus in any lunch box. See this recipe in the Challenge hub.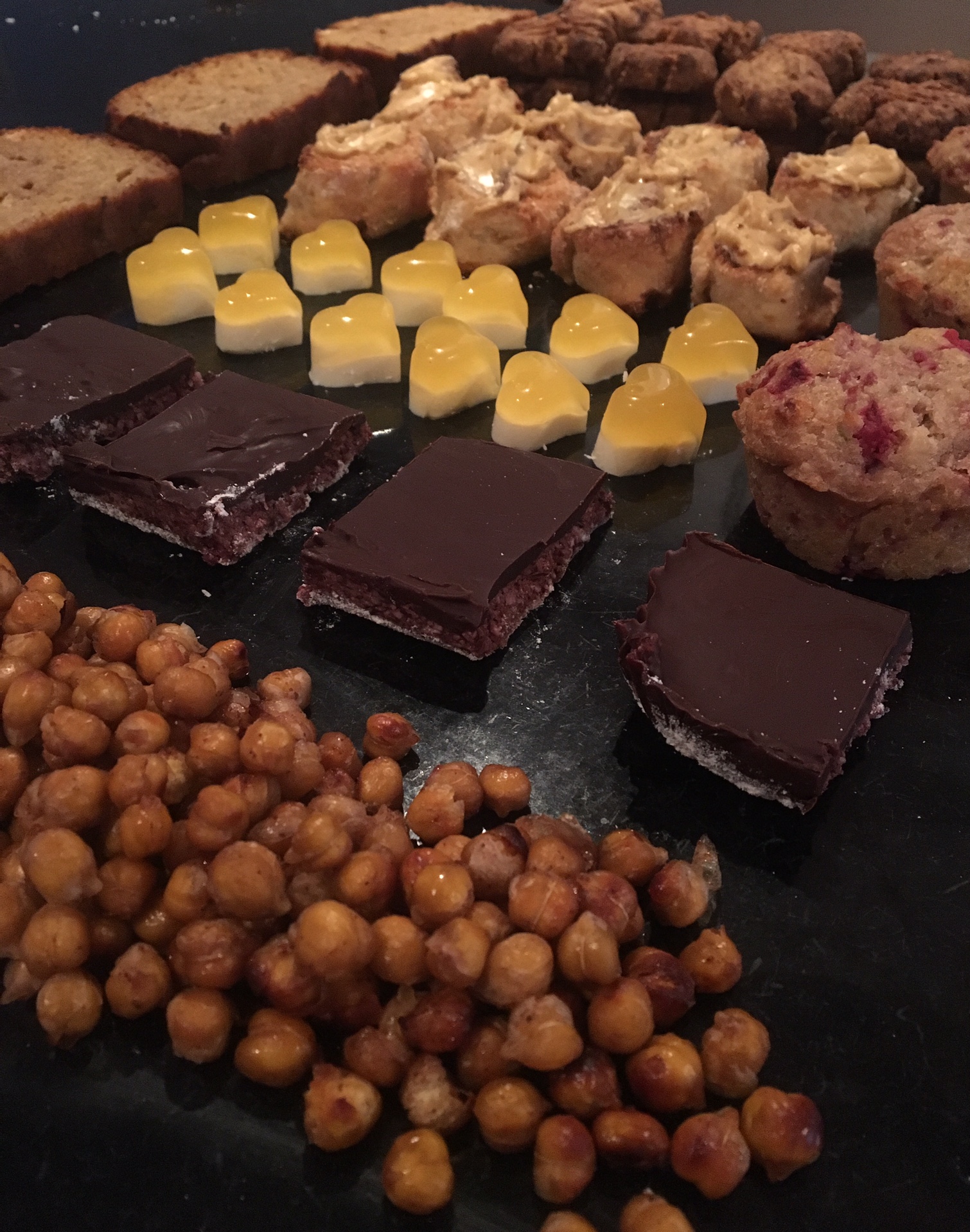 4. The 4 Ingredient Choc Chip Cookies are to die for!! A HUGE hit with the whole family and so quick and easy to make, made out of four staple ingredients this is a great alternative to many unhealthy store brought biscuit options.
5. Banana Cake or Banana Bread everyone loves banana bread. Another one the kids love making "mash banana, mash banana" plus it's a great way to reduce wastage and use up those old bananas. I always have some of this in my freezer ready to pull out when our snacks are running low. See this recipe in Challenge hub.
6. Sugar Free Gummies. Most kids love lollies, there is no denying this but they are often filled with nasties and buckets full of sugar. These gummies are super fast to make and completely versatile so they can be made with your kids favourite fruits! Why not even get them involved in making different shaped gummies. 
7. Cinnamon Scrolls are another sometimes food, I wouldn't be adding these daily but they are a much better lunch box treat then Scrolls from the bakery! You can also make a double batch of the dough and whip up some pizza Scrolls or Vegemite and Cheese Scrolls too! 
Amazing lunchbox finds Kaitie!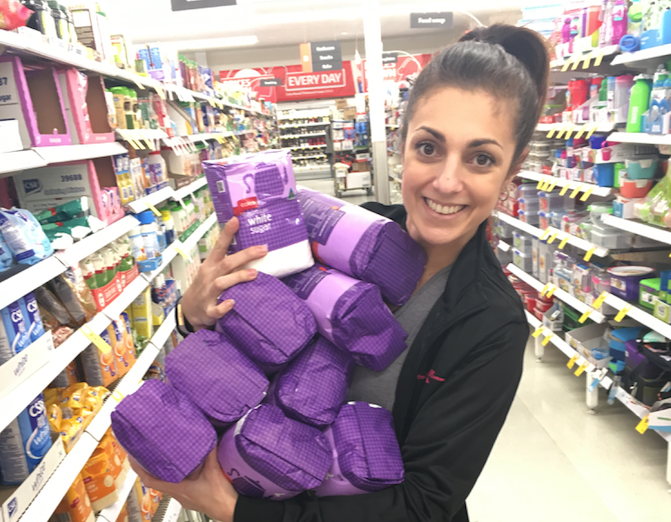 May Motivating Mum Samara was on a mission this month to see how many yummy, no added sugar, Healthy Mummy treats she could make for just $50. You can read more about Samara's challenge here.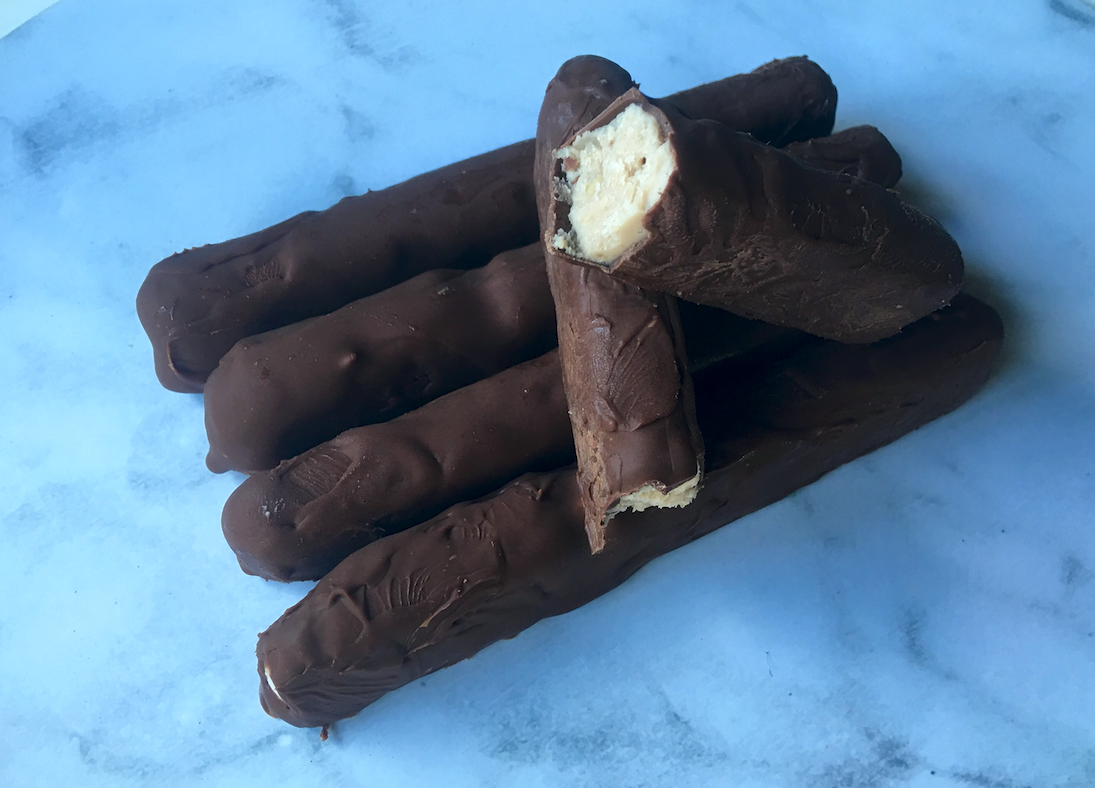 Chloe Cox, who is also Healthy Mummy community member, has shared her extraordinary advice on how to make a heap of gluten free snacks (98 to be exact) for $50. Check it out here. 
Week 3 Meal Plan
This week's meal plan is looking DELICIOUS and is totally ready to go!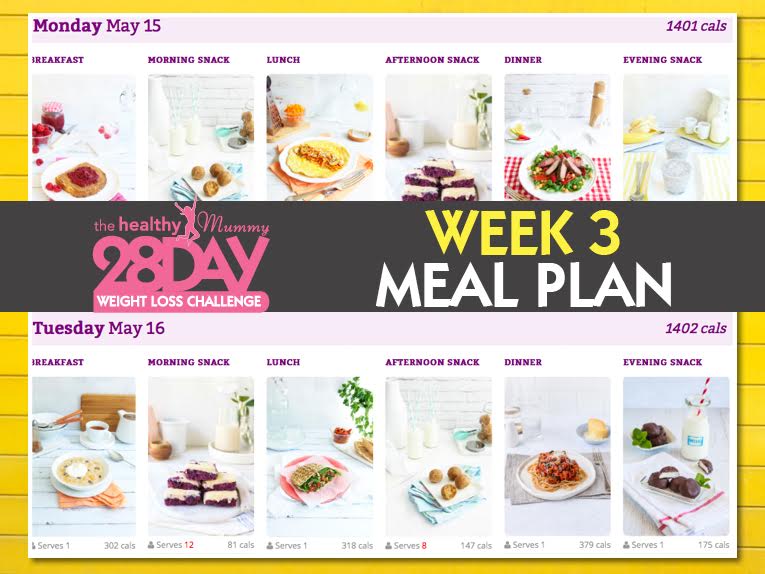 What We Are Looking Forward To This Week?
This week, we can't wait to sink our teeth into:
Berries and cream slice – A delicious and easy to prepare slice that DOES NOT include any added sugar. The added bonus however is that it is only 81 cals.
Egg and Autumn Slaw Wrap – The PERFECT savoury breakfast recipe that provides a good serve of protein PLUS extra nutrients to kick start your day.
Banana Cream on toast – Jam packed with fibre, flavour and FULL of delicious nutrients.
BIG NEWS – THE NEW 28 DAY WEIGHT LOSS CHALLENGE APP IS HERE!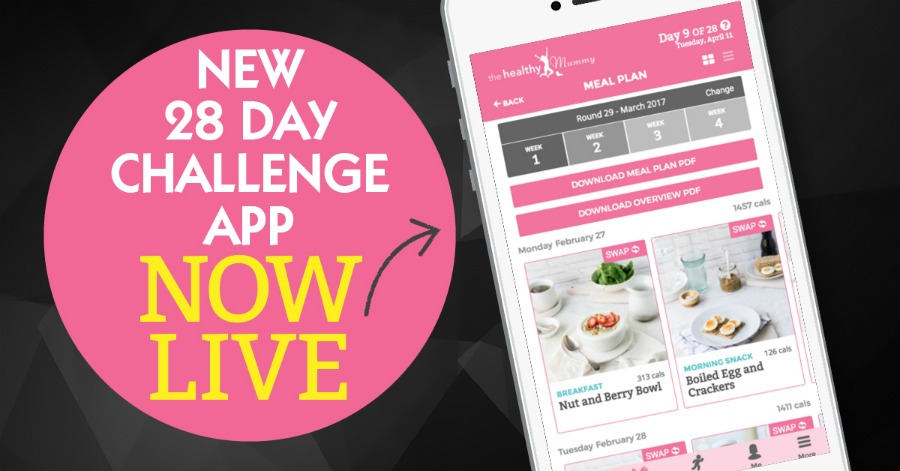 We are SUPER excited to say that our BRAND NEW 28 Day Weight Loss Challenge App is now launched.
Based on YOUR customer feedback we have created a Challenge App that will make it even EASIER to customise your weekly meal plans, track your meals and access support.
Check out some FAB information about our BRAND NEW AND FUNKY App.
Motivating Mum Squad!
Join our inspiring May Motivating mum team for top tips on how to stay on track this month and learn how to ditch the sugar from your household!
Almost There Ladies – Keep It Up!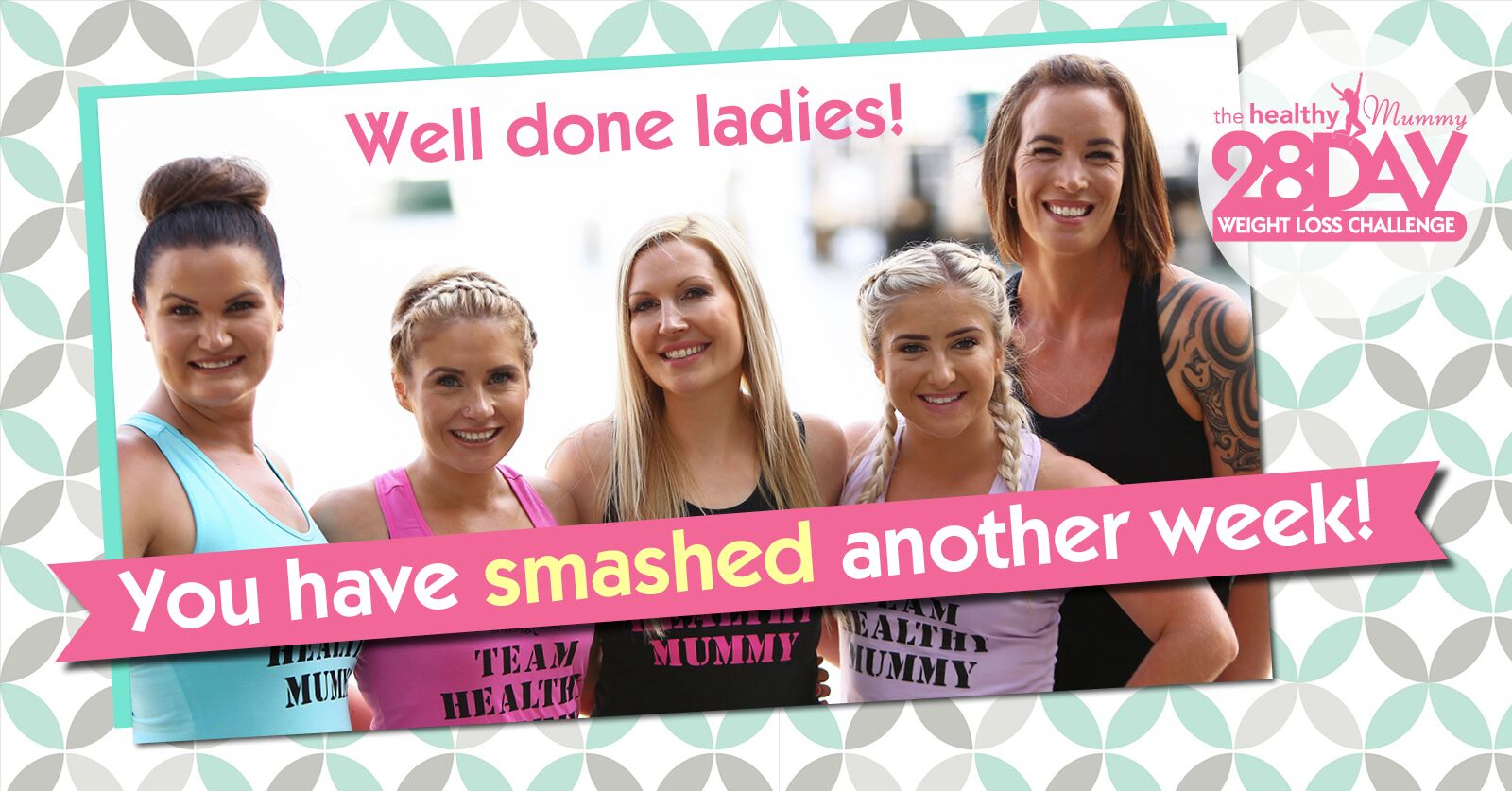 Well, more than half way there ladies! Keep up the amazing work. You can do it!
For additional sugar tips, be sure to check out the following articles: 7 Simple Ways To Teach Children The Effects Of Too Much Sugar, What's The Deal With Sugar, Fruit and The Other 'F' Word (Fructose That Is)? and Mum's Tips On How To Stop The Sugar Cravings: 'Eat Regularly To Keep Blood Sugar Level Up'.