Mum proves how weight loss and a healthy pregnancy are possible with PCOS
When Emma, was 21 years old, she was diagnosed with PCOS (Polycystic Ovarian Syndrome).
Despite the obstacles associated with this complicated health condition, and a few other hurdles that life threw her way, Emma managed to lose weight (17 kilograms to be exact) AND is now experiencing a much healthier pregnancy this time around.
If you suffer from PCOS, Emma's story might be the light at the end of the tunnel that you're looking for.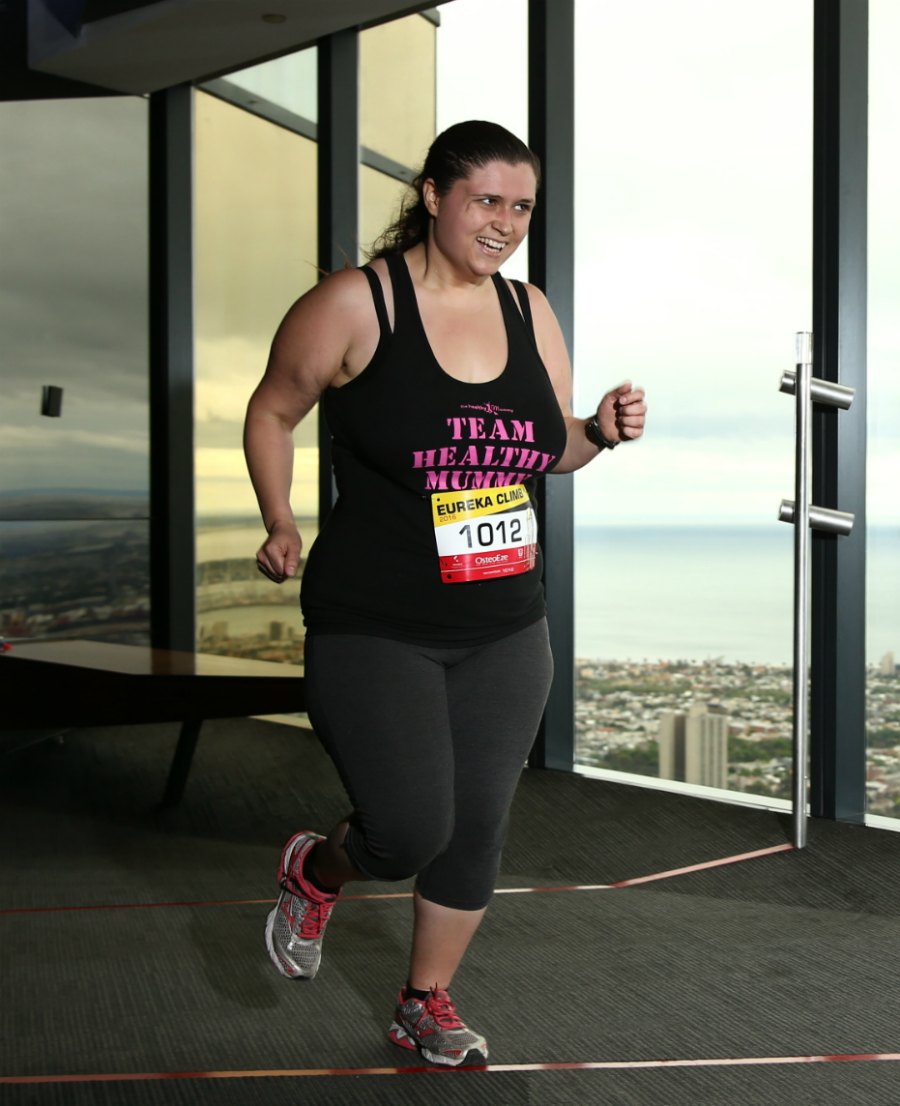 Emma on her PCOS
When I was 21 years old my doctor ran tests to find out why I was getting pains in my lower tummy region.
They did an ultrasound and found multiple cysts on my ovaries. This along with my irregular periods, and excessive weight gain lead to the diagnosis of PCOS or Polycystic Ovarian Syndrome.
With this diagnosis came the shocking news that PCOS can cause infertility, and due to my very irregular periods, it was very likely that I would need medical help to fall pregnant.
My world [was] shattered, I turned to the only comfort that I knew, food.
Now for the good news
At the age of 25, I started taking control of my life and eating a little better. I met my now partner and we were thrilled but surprised that we were expecting a baby!
I didn't find out until 17 weeks, so shocked was an understatement. After years of trying and 3 miscarriages I couldn't believe that I was finally pregnant past 12 weeks.
However, I had severe hyperemesis gravidarum with my son and almost ended up hospitalised.
HM NOTE: Hyperemesis gravidarum (HG) is a complication of pregnancy that is characterised by extreme nausea and vomiting, sometimes to the point where weight loss and dehydration can occur.
I lost 20kg by 25 weeks pregnant. In third trimester, my HG subsided and I put on 10kgs, so still minus 10kgs from pre-pregnancy weight.
After my son was born I lost 10kg within a couple of weeks and slowly lost weight whilst breastfeeding. I got down to 88kg.
How stopping breastfeeding affected her weight
Sadly, I ran out of milk when my son was 4 months old and had to change to formula.
After I stopped breastfeeding I slowly stacked on the weight, this was [possibly] due to my body's hormones changing back to their usually horrible self and poor diet.
I didn't realise how big I had gotten until I was a bridesmaid for a friend's wedding and I got some of the photos back.
I knew at that moment I needed to change, not only for myself but for my son as well.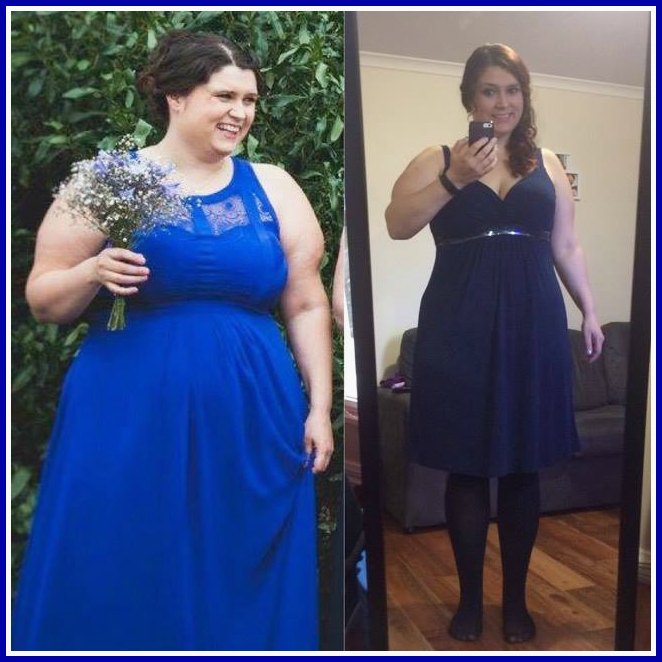 Image Source: Supplied
Along came the Healthy Mummy
My friend's introduced me to the Healthy Mummy. I saw the amazing results from people who like me had PCOS, so I asked for their advice and received so much support and understanding that I needed to be a part of this amazing community.
I started using the Healthy Mummy blog recipes on January 1st 2016, I wanted to see if this would work for me as I had been let down in the past by diets promising the world only to deliver the opposite.
The best part, my family was 100 per cent behind me and embraced the healthy meals as much as I did.
The 28 Day Challenge
With the support of my partner I signed up to the 28 Day Weight Loss Challenge in February 2016.
I fell in love with the 28 Day Weight Loss Challenge from the very start.
The easy family friendly meals mixed with the customisable meal plan and shopping list made eating healthy a breeze.
I was saving time and money whilst the whole family benefited from all the healthy food.
The weight was coming off.  April [2016] was my best month due to [the] Sugar Detox 28 Day Weight Loss Challenge. I lost 4kg alone in that month.
At the 10kg weight loss mark I started to notice a difference. Not only were my curves returning, my health was improving.
Getting below the 100kg mark and finding a love for exercise
From July 2016 to January 2017 I toned up heaps losing 20cm on my body.
I found a love for group classes and weight training. I also defeated a local mountain climb and climbed to the top of Eureka tower.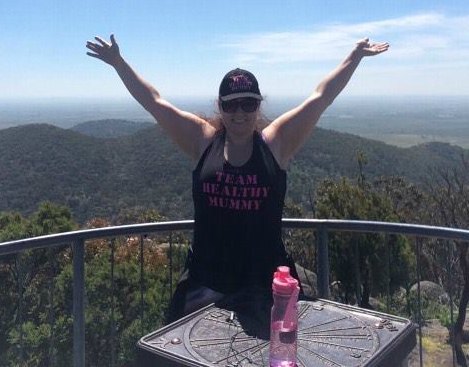 Image Source: Supplied
Customising her meal plans
PCOS can makes weight loss tough. I do have had to adjust the 28 Day Weight Loss Challenge slightly to help with my weight loss. And here's how:
1.Cut down on all types of sugar
I just limit my sweet treats and try to make more savoury snacks. Some great snacks include hummus with veggie sticks, savoury muffins like the Healthy Mummy's Easy Zucchini Muffins and nuts or nut butter.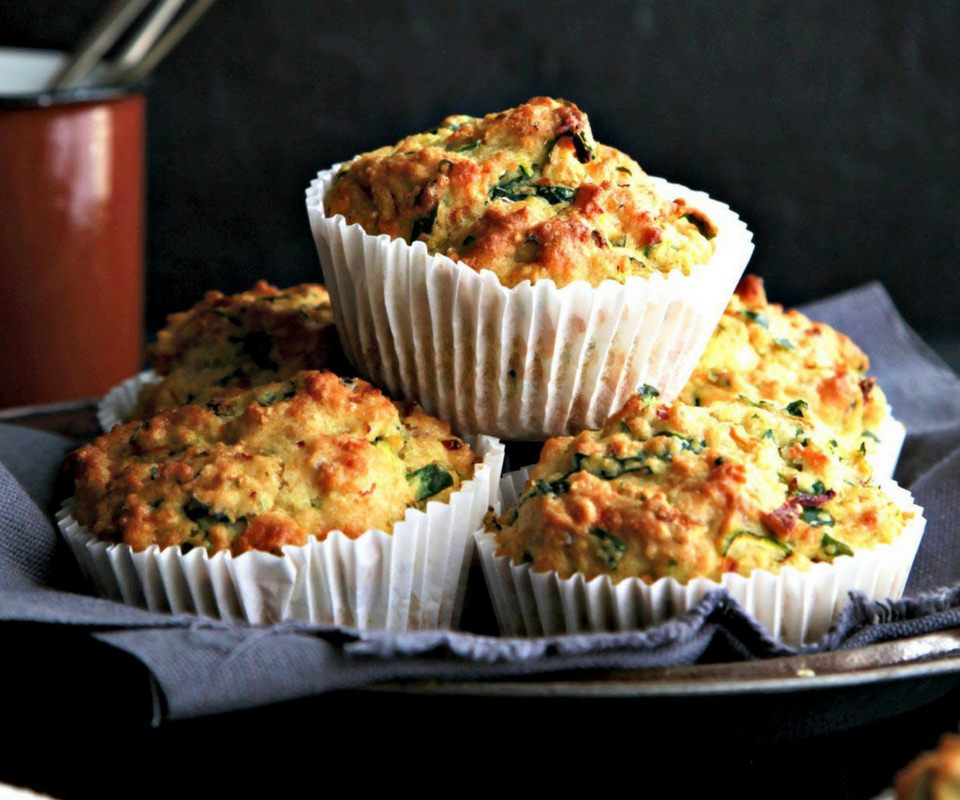 2.I limit dairy
Dairy has the hormone IGF-1 in it, this can play havoc on the body and greatly reduce weight loss results.
The Healthy Mummy smoothie is 100 per cent dairy free which is one of the reasons I love it so much. I pair the Healthy Mummy smoothie with almond milk.
3.Switching to wholemeal and wholegrain
One of the best things about the 28 Day Weight Loss Challenge is that the meals use whole grains so I don't need to adjust the recipes for this.
But basically instead of white bread, pasta and [white] rice, switch to wholemeal. It is lower in GI, and is better for you due to being less processed.
4.Increase weight training
Weight training is amazing for gaining muscle which, in turn, increases your metabolic rate.
PCOS can cause slow metabolism so weight training will help speed it up. Not to mention it is great exercise and has been proven to reduce risks of osteoporosis when you are older.
5.Remeber to be patient
Weight loss with PCOS is SLOW, you may feel like giving up but don't! You are worth it.
I know that it can be frustrating to see others with greater results but this is not about competing with anyone else. You are making a change for you and only you!
Take lots of progress pictures and measurements as sometimes the scales don't show all results.
I am now 22 weeks pregnant with baby number 2 after 1 cycle off Mirena [a hormone releasing intrauterine device].
If that is not proof enough that the 28 Day Weight Loss Challenge is amazing for women with PCOS, I don't know what is. So go forth and kick some PCOS butt!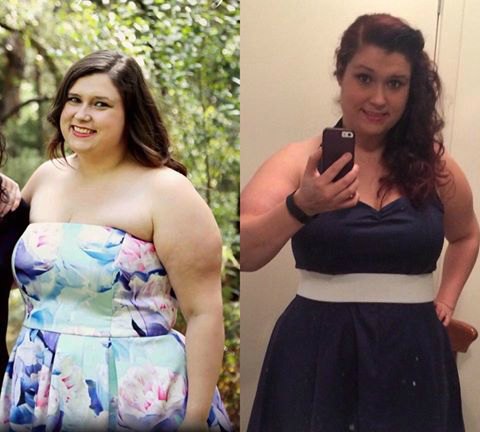 Image Source: Supplied
Regain body confidence with our easy workouts made for busy mums
Want to shift your baby weight but feel like you have NO TIME in your day to exercise and eat healthily? That's where The Healthy Mummy's 28 Day Weight Loss Challenge can help.
Our Challenge entails:
28 days of at home exercise routines (no gym needed) – with video instruction
Customisable and breastfeeding friendly meal plans
Time-efficient exercises for busy mums – under 30 mins
Challenge combines Pilates exercises with interval and circuit training (HIIT)
Suitable for basic to advanced fitness levels.
Home to thousands of EASY-TO-MAKE recipes.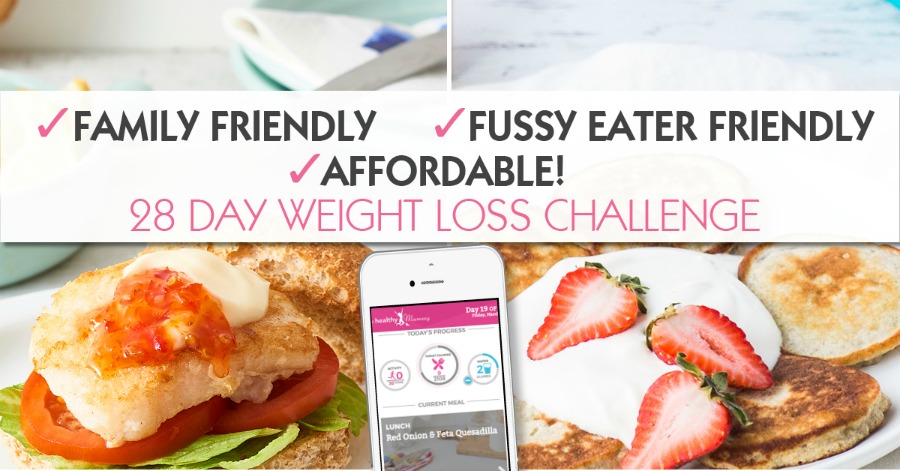 To find out more on the 28 Day Weight Loss Challenge click here.
*Images and references to kilograms lost are as supplied by the individual in the story. The Healthy Mummy assumes information and photographs supplied to be true in nature and is not responsible for any false misrepresentations or claims relating to their programs or products.