Annette has been part of The Healthy Mummy community since 2014. She was also one of the first women to sign up to the 28 Day Weight Loss Challenge.
Annette lost 20 kilograms with help from The Healthy Mummy after her second baby and is now on a mission to get back down to her goal weight after welcoming baby number three.
This is how Annette lost 17kg after her third baby and her plans to tighten and tone her tummy.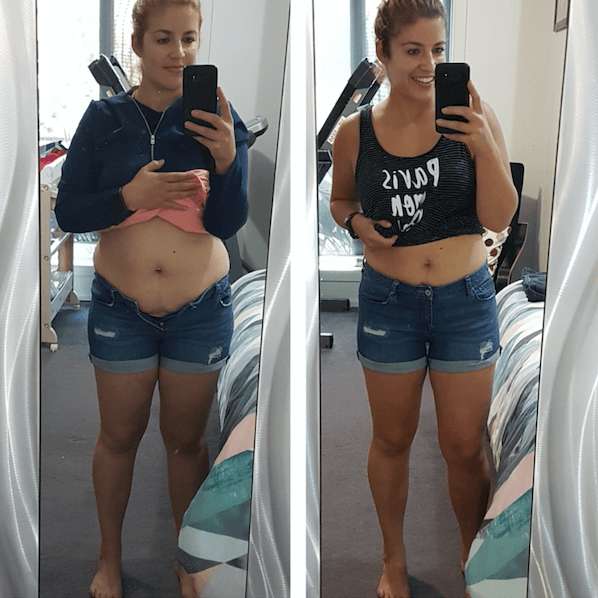 How I lost 17kg after my third baby and plan to tighten my tummy
After giving birth to baby number three, Annette weighed 94kgs. Annette has since continued with the weekly meal plans on the 28 Day Weight Loss Challenge and is now 9kg away from her goal weight.
"I am now down to 77kgs with an end goal of reaching 69kgs, so I have about 9kgs more to go! I feel like a lot of that is sitting around my tummy so I can't wait for the May Belly Blaster 28 Day Challenge to blast that belly fat," Annette adds.
Every month on the 28 Day Weight Loss Challenge is a new theme. May is the Belly Blasting Challenge. The meal plans, recipes and exercises on the Challenge in May have been created by a team of experts to specifically target tummy fat, reduce belly bloat and tighten tums.
Learn more about the 28 Day Weight Loss Challenge.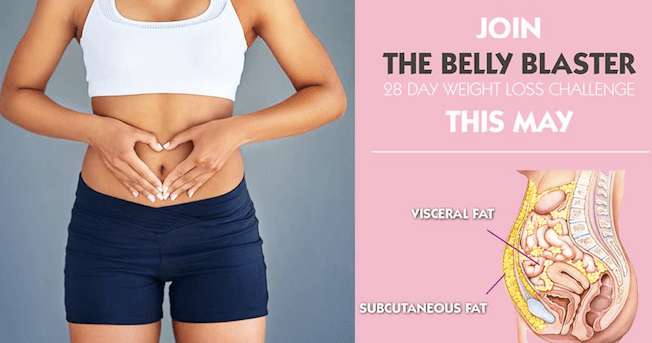 Annette is a big fan of the Challenges adding, "I am absolutely loving the 28 Day Challenge exercises and especially enjoy the tabata workouts. It's so convenient being able to get a workout in at home, while the little one naps
and in my PJs if I want to."
Annette reveals, "The Healthy Mummy's 28 Day Challenge has definitely helped me get to where I am today. I am so
grateful that I joined up to that very first challenge in July 2014. It was one of the best decisions I've made!"
Annette feels a large part of her weight loss success is due to the 28 Day Weight Loss Challenge App and all of it's fabulous features.
"There are so many amazing things about the App, but the best feature for me is the simple convenience of it. It is so simple to customise a meal plan to suit me and my family, to generate a shopping list that I can tick off as I go, to keep track of my eating, water intake and daily exercise."
With Annett's determination, consistency and motivation…she will hit her goal weight in no time.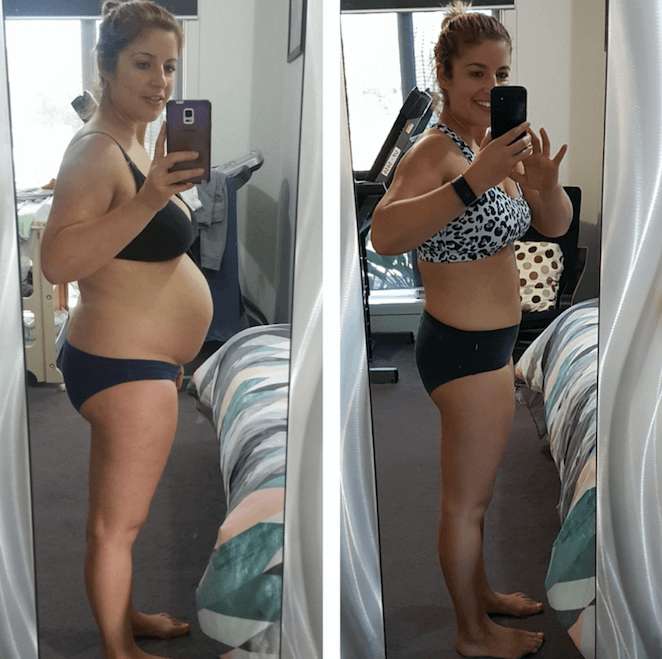 When it comes to weight loss and encouraging other mums with their own journey, Annette believes the following:
Join the 28 Day Challenge! It was the best thing I ever did. Everything you need to succeed is
right there for you and the App is the perfect tool to keep you on track.
Sometimes thinking about how far you have to go to reach your goal can be so daunting and can
really put a dampener on your motivation. So my advice? Definitely have an end goal, but also
have a few smaller goals that are achievable in the short term and will ultimately help you reach
your end goal, like breaking down the total amount of weight you have to lose into 5kg lots.
Start small! Trying to overhaul your entire lifestyle all at once is incredibly hard and can feel
really overwhelming. I started just by changing up my dinners first. Once I had that under control
I added in snacks, drinking enough water, etc. It just made it feel so much more achievable doing
it that way and also like I was making progress which really helps to keep you motivated to keep
going.
Build up your exercise slowly. There is no point doing a 30min work out on the first day and then
you can't walk properly for the next week because of sore and achy muscles. Go for a 10min walk on the first day. Make it a 15min walk the next day. Once you're walking for 30mins comfortably, add in a 30 second jog, etc. Do the 28 Day Challenge exercises. They are amazing and you will be surprised how quickly they will build
up your fitness levels!
Find a goal piece of clothing and put it somewhere where you'll always see it and use it as
motivation! Take progress photos – you don't need to show them to anyone but they are so
amazing when you feel like you're not making any progress on the scales but you can actually see
it in photos or the way your goal piece of clothing fits.
Most importantly though…enjoy the journey and don't get too hung up on numbers! It's all about being a
fitter, healthier, happier you and that's not defined by a number on the scales.
For more information on the 28 Day Weight Loss Challenge click here.
To read more inspirational weight loss stories click here.