In 10 months I have welcomed baby number 3, gone vegan and lost 17kgs
24 year old Jessica Magill has transformed her body twice. This inspiring mum lost 20kgs in just 6 months after her second baby. And now she is 10 months postpartum with baby number three, gone vegan and lost 17kgs.
"I lost 20kgs in 6 months after my second baby using the 28 Day Weight Loss Challenge and Healthy Mummy Smoothies and maintained my weight loss until falling pregnant. I've lost 17kgs and counting since my third baby was born 10 months ago," Jessica adds.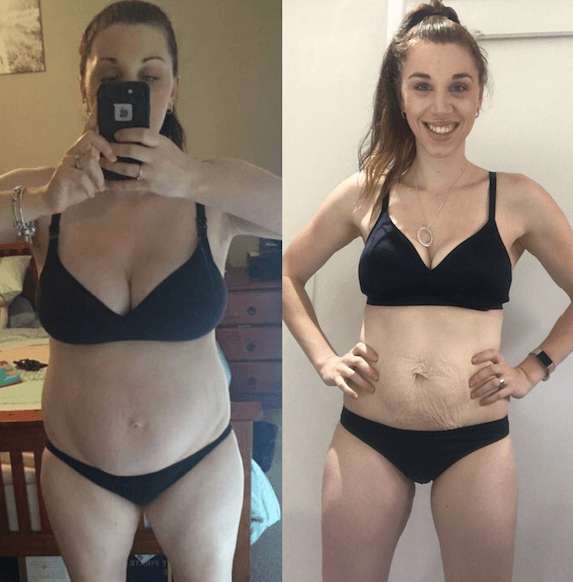 In 10 months I have welcomed baby number 3, gone vegan and lost 17kgs
The 28 Day Weight Loss Challenge has helped Jessica shift the baby weight…twice. The 28 Day Weight Loss Challenge, Jess says, has even made transitioning to a vegan diet that much easier.
"I love the dietary filters on the 28 Day Weight Loss Challenge App," the inspiring mum of three adds. "I love that I can search for nut free recipes for lunch boxes, Gluten Free recipes for play dates, and vegan dinners for mum."
Jessica's favourite 28 Day Weight Loss Challenge recipes
Jessica admits that her favourite 28 Day Weight Loss Challenge recipes change weekly with the new meal plans. A new meal plan is released every week for 28 Day Weight Loss Challenge members and each month 100 recipes are introduced to the plan.
"At the moment I am LOVING the chickpea nourishment bowl from the April 28 Day Weight Loss Challenge," Jess reveals. "I am also obsessed with the choc chip banana bread too! I make it in muffin form so its portioned easily and it freezes fab."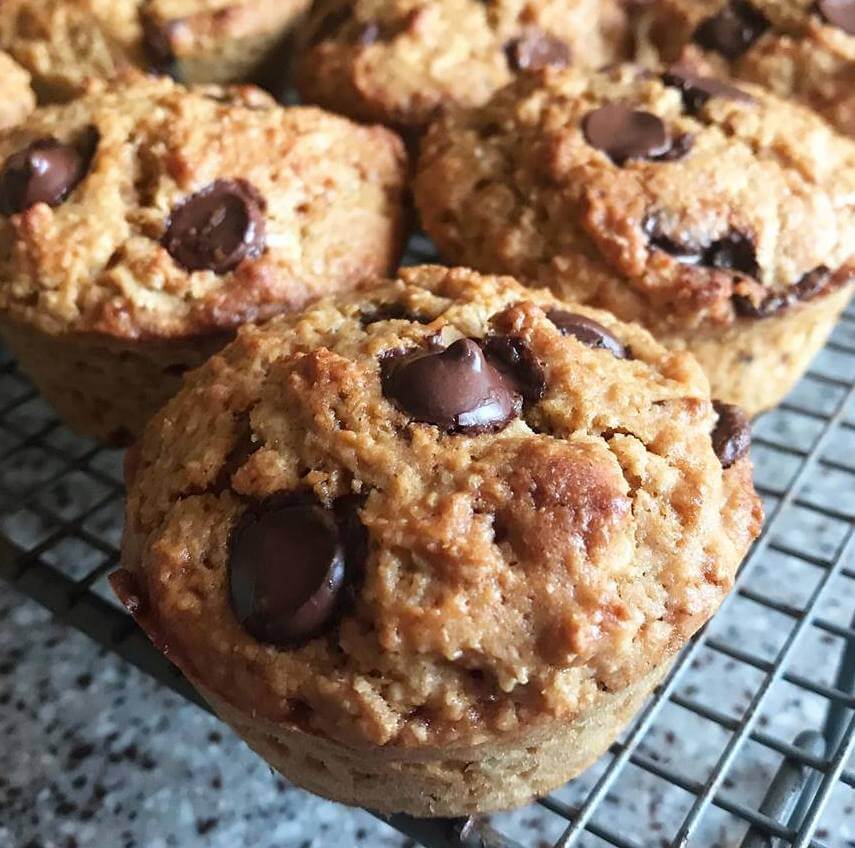 Preparing for the week ahead and staying on weight loss track
Each Sunday Jessica sets aside time to meal prep for the week ahead. "I like to chop veggies to make dinner time easier for the week ahead. I also chop and freeze my fruit for smoothies." Jess says. "I find it easiest to prep 2-3 snacks in bulk each weekend that the family can enjoy all week, and then make extra dinner serves through the week and freeze for lunches/emergency dinners."
Originally Jess says she joined The Healthy Mummy to lose 10kgs and get back to her pre baby weight. However, she ended up losing 20kgs.
"After having a healthy pregnancy, I now want to get back to that weight and tone, but there are so many more reasons I'm doing this! My kids are watching and learning a healthy lifestyle, my mental health is benefiting and I'm fitter and stronger than ever," Jess shares.
Along the way, Jess has focussed on tightening and toning her belly. Her tummy transformation has left many mums within The Healthy Mummy community in awe.
She has discovered the below 5 tips helps blast belly fat:
Avoid processed carbs and opt for whole grains! Bread and I don't always agree with each other, so I prefer to get my carbohydrates from quinoa, brown rice, sweet potato etc.
Drink water like its your job!
Eat a high fibre diet – I notice a huge difference when I'm eating lots of fresh veggies and fruit.
Utilise the Belly Blaster exercises on the challenge app! They are perfect for working your tummy
Be consistent – The weight didn't appear overnight and it won't disappear overnight!
Jessica reminds mums there is no wrong way to follow the 28 Day Weight Loss Challenge. "I love how flexible and customisable it is! There are 4 minute tabata videos you can do behind your desk on your lunch break, and baby wearing exercises you can do at home with your stage 5 clinger. You can meal prep a weeks worth and freeze to survive the week ahead or you can make as you go. No matter your situation or stage of life, the challenge bends to suit you."
Here at The Healthy Mummy we are all about helping mums lose weight and get healthy. Our 28 Day Weight Loss Challenge has over 4,000 healthy, family-friendly recipes and more than 350 exercises and 24/7 support from fellow mums to help you achieve your goals.
You can get a FREE Belly Blasting recipe and exercise pack here.
To learn more about the 28 Day Weight Loss Challenge (including the meal plans and monthly themes) click here.