What are you personal goals as a Mummy?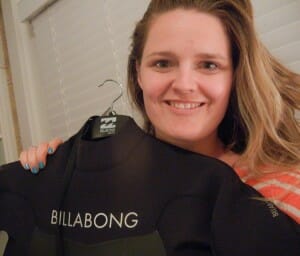 The other day a friend of mine was talking to me about her husband and her discussion about their 5 year plans. Work, family and personal. She turned to me while telling me this and said, "Personal goals? What are my personal goals, am I suppose to have them? I have 3 kids and I am a stay at home mum supporting my husband's budding medical career. There is no time for my personal goals?"
Then it made me think. What the hell are my personal goals?
Us women, mothers and partners can be very selfless sometimes and we give a lot. We give a lot to our children our partners or husbands and to our families, communities and of course work too. But what do we give to ourselves?
I know here in this Healthy Mummy community a lot of you are already thinking about your personal goals as you are concerned about your own health. I am a staunch believer  that a healthy Mummy is a happy Mummy. If I am not healthy I cannot give to my children or my husband, family or work.
The other issue for women these days is that we do have a lot of choice. I am not pretending that everybody has a choice. I know some people financially or mentally have to work. I know some people financially or mentally need to be at home with the children. But in comparison to say our Grandmother's or Great Grandmother's generation (depends how old you all are!!!) we have far more choice than they ever did. And sometimes choice feels more like a curse.
We can choose to work, but sometimes that brings guilt. Then some can choose to work part time or casually and put the kids in care. But this can bring guilt too. I don't know, it just seems endless sometimes.
But with all this choice with work and family and careers and lives we sometimes forget what we personally need or want. A little bit of us. Glimpses of our former childless selves.
So after my conversation with my girlfriend I have focused on a personal goal for myself.
I think I mentioned the other day about surfing. I have wanted to surf since just before I was pregnant with Isadora, almost 4 years ago!! Wow time flies!! I bought a soft long board and started but after I got pregnant and she was born and then we moved inland it was put on hold.
Now we are back by the coast. I bought a wetsuit on sale last week, so it is on. This is my personal goal. It is health related and family related as my husband surfs too. We can also take the kids to the beach with us and take turns. But it is my personal goal to get out there in the ocean and be one with it. Breathe the air in. Relax, be by myself momentarily and take it all in. Then come back to reality, get dumped by a wave and surface full of sand!! Hehehe
It is hard though to fit in a personal goal with our hectic lives and this is why I have chosen this one because I can see how it will work and it is doable with our location and family situation.
So what are your personal goals? Are they health, fitness or home related? Arts and crafts? Or music? Try and think of something for you. Just you. Because you deserve it.
Hope you are having a happy healthy day ; )
Mandy dos Santos (BSc. Food Science and Nutrition, Grad. Cert. Human Nutrition)
Don't forget to post me a question on Facebook about food or nutrition so you can read more about what you want to read!
Our Healthy Mummy Range is specifically designed for mothers, especially busy ones and Mummas who are breastfeeding. If you are not familiar with our range and the benefits have a look here. Also look at why Nutritionists rave about our product.