My name is Rachel Collins and I am an extremely busy mum of 3 children – all under 3 (3yrs, 2yrs and 4 months). I started the healthy mummy smoothies 3 months ago and I am very happy to report that I have lost 8kg. I have 5kg still to lose to hit my goal weight but I know I can do it!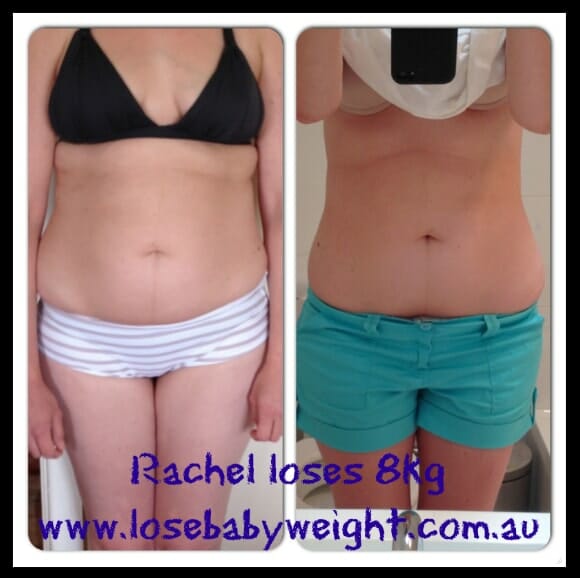 I "liked" your Facebook page then watched the weight loss results from other mums for a a while, then after I finally decided to buy the healthy mummy smoothies and the 28 day diet and exercise plan everything in my whole life changed.
The plans are just so so easy to follow and making a smoothie at the same time as making the kids breakfast is so convenient and it keeps me full for hours.
I have so much more time and am much less stressed because dinner is planned and in the fridge ready to make
Thank you for all of your help and advice. The 28 day plan meals are so tasty and it's so easy to plan my week knowing what were eating for dinner
Before I was (83kg) and after (75kg) and I'm 180cm tall – 8kg lost and 5kg to go!
Thank you
Kind regards
Rachel Collins
If you are ready to lose weight then The Healthy Mummy plans offer a healthy and safe exercise and diet routine that are safe if you are breastfeeding.
And don't forget to check out our current promotions and discounts page to see what specials we have on this week on our Healthy Mummy product range