'Weight Loss Is Just A Bonus' – Find Out What These Mums Gained After Shedding The Kilos
Between them these five fab mums have lost more than 90kgs*, but it's what they've gained in the process that means so much more than their new bodies. They're shouting from the rooftops that The Healthy Mummy has changed their lives, and they want to inspire you to do the same. 
If you need an injection of motivation to get you moving, these mums are just the shot you need! Their incredible before and after images are inspirational on their own, but once you read what they have to say about their life-changing weight loss, you'll realise just how much you have to gain, from becoming your healthiest self.
We lost weight, and gained a whole new life!
1. Rae Willingham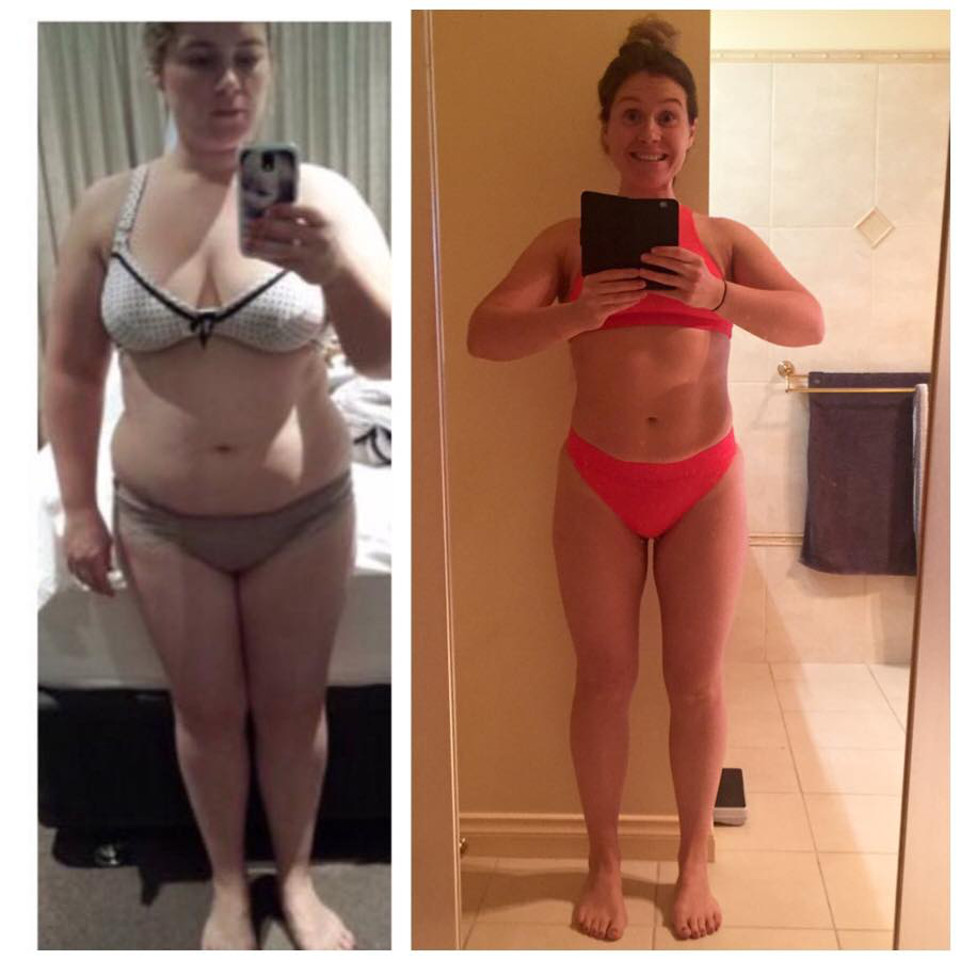 Rae says: "I've lost four dress sizes with The Healthy Mummy and I feel all kind of awesome for it! Not just in the physical but mentally too. I'm happy and sassy and confident and so healthy that it oozes from my pores and makes my face shine most days. For the other days; there's coffee!
"I should not feel as sprightly as I do. I am sleep deprived and under the pump constantly but I feel a million bucks since I've been eating well and moving my body. Healthy is about so much more than skinny.  The weight loss is a great side affect to eating well and moving your body. Having healthy insides far outweighs having a skinny body."
2. Kaitie Purssell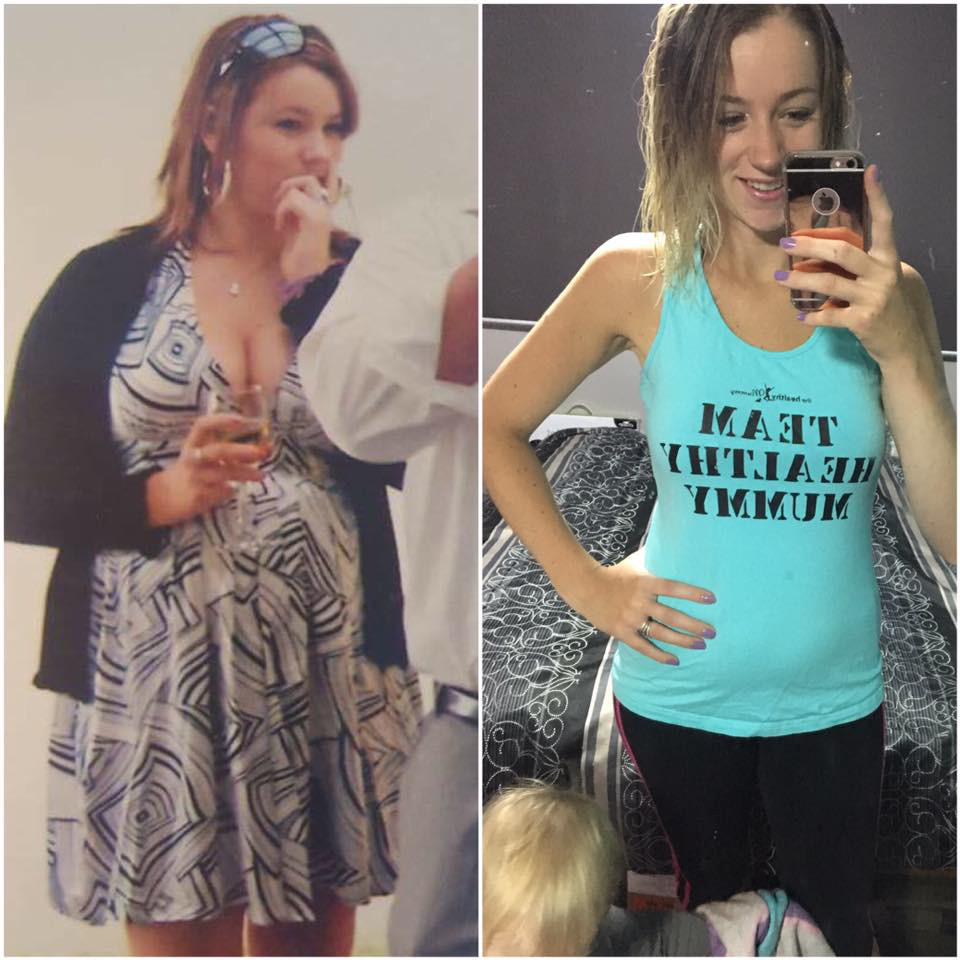 Kaitie says: "This first photo was before kids, it was the first time I put on a lot of weight just after high school, I was pretty much unrecognisable!! In between the two photos I tried MANY diets and quick fixes. Nothing lasted!
"I also have had not one but two babies in between photos. I started the Healthy Mummy 28 day weight loss challenges almost two years ago and I can say with confidence it has changed my life forever!  I've lost 21 kilos and I've now maintained for over a year! The Healthy Mummy WORKS!!!
"If your wondering when is the time to try it…I say NOW! You will not regret it, it's unlike anything I've tried before."
3. Lauren da Silvia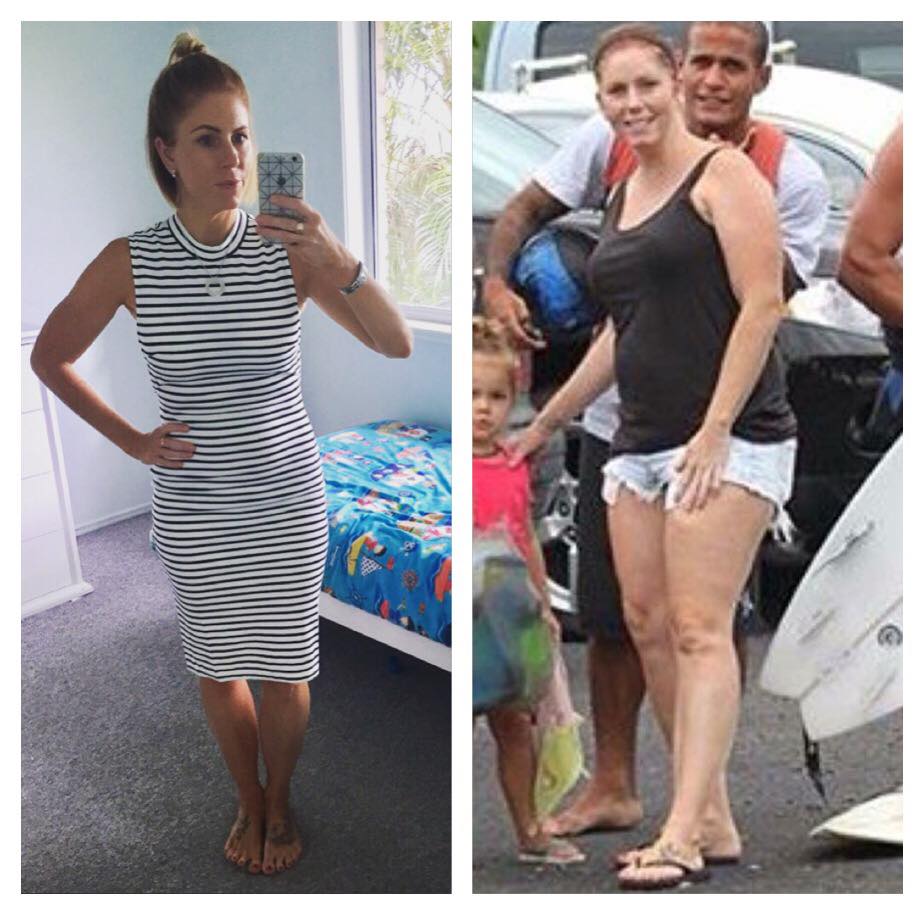 How Lauren achieved her weight loss (and what she gained!):
One Healthy Mummy Smoothie per day
15kg gone
Health gained
Fitness gained
Happiness gained
Business gained
Better mother
Healthier kids
Active lifestyle
LIFE regained
So much more than just a 'weight loss program'!
No fad, no gimmick. Just healthy food made easy!!"
4. Robyn Jurd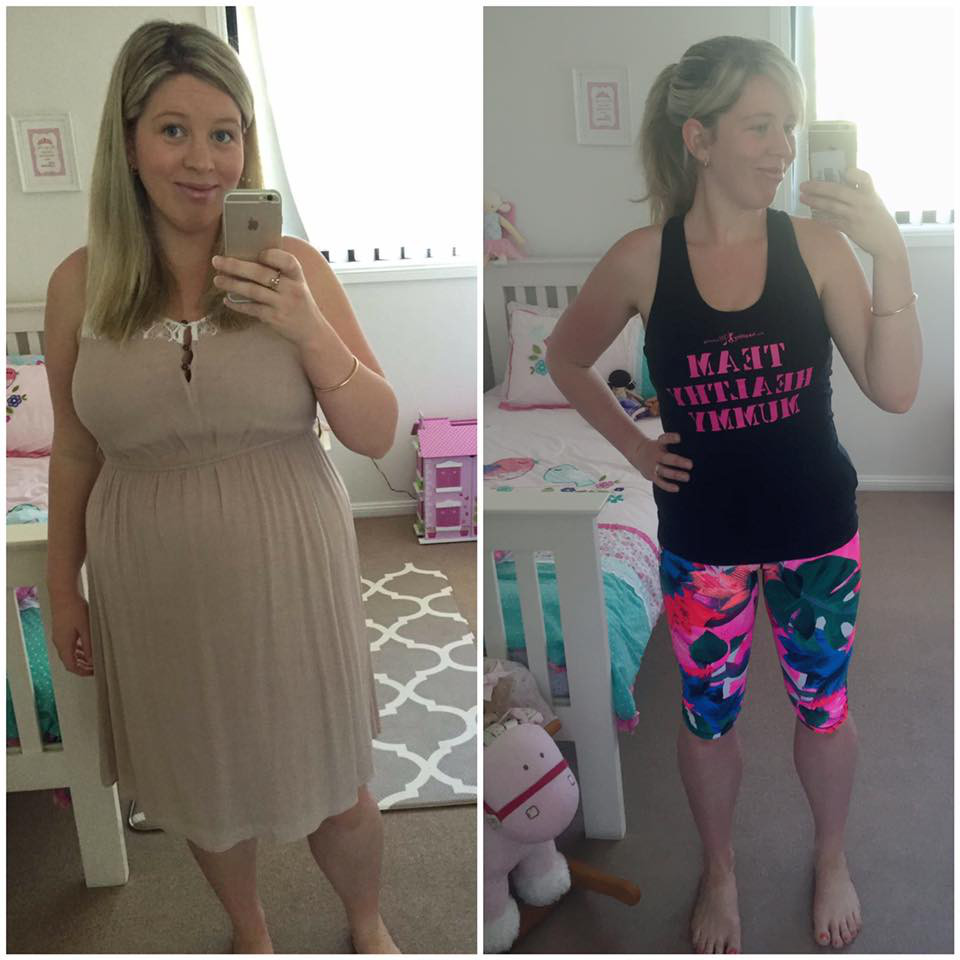 Robyn says: "Thanks to The Healthy Mummy I have now lost 23kg! I set myself a goal a year ago to lose 14kg (and didn't really believe I would get there). 12 months on thanks to the 28 Day weight loss Challenge, I've well and truly reached that goal and then some!!
"I moved my goal to lose 18kg* and again reached it (then again lost more!). If you are considering joining do it! It's the best thing I have done for myself and so easy to follow. I'm now at my goal weight and maintaining."
5. Emily Smith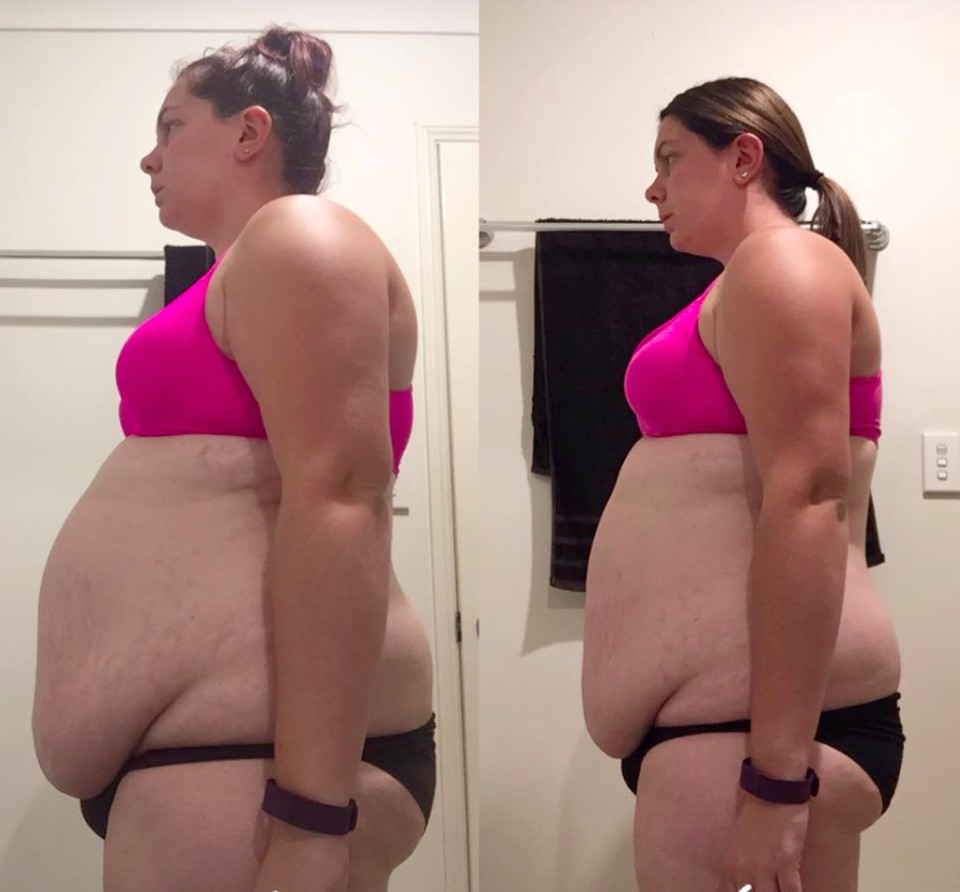 Emily says: "It's been a while since I took a progress pic so I figured it was about time I did. First picture was 1 month into my weight loss journey. Second picture was last week. 121.5kgs-103kgs.
"Ive been stuck on a serious plateau for about three months. So many times I've wanted to give up. I tried to clean up my diet and because I wasn't seeing results I'd binge in disappointment. I'm proud to say I've finally moved passed this plateau (only just this morning) so what a day to post my flashback! It's motivating to look back at how far I've come when the journey ahead still seems so long."
We love hearing how The Healthy Mummy has helped mums turn around their whole lives! If you're searching for a way to kickstart a new era in your life, make sure you have a look at our how we can help!