Which fussy eating character do you have in your house?
We asked our Healthy Mummy community to share their stories about the fussy eaters in their households, and we had a good old chuckle at their responses.
Thankfully our team, who are mostly mums, we could relate to each and every one of them!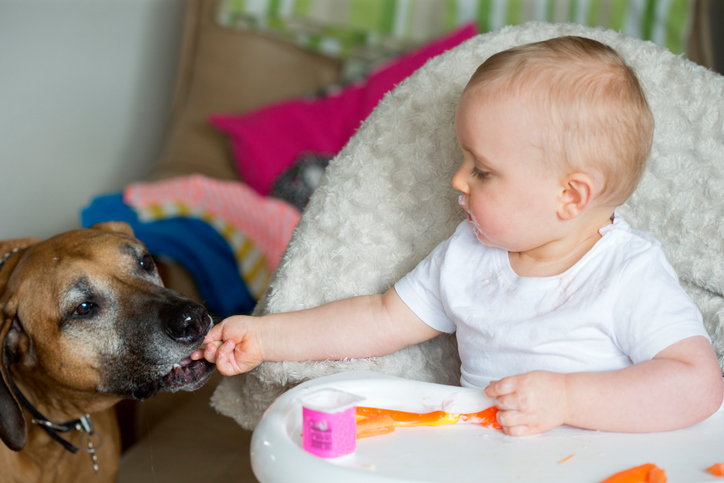 We've narrowed down the fussy eaters into a few common characters. You might recognize one or two of them!
Which fussy eating character do you have in your house?
1. The Food Detective
Picture this scene… your kids are distracted, you've taken the opportunity to slip a few veggies into your latest kitchen creation, hoping that this is the night that they will FINALLY eat veggies without knowing. You plonk the bowl down on the table and your eyes are met with that look. You know the one. It says, "Really? Again?"
They are onto your trickery mum. Nice try, but back to the drawing board.
You'll often find these little food sleuths sifting through their meals for anything green, anything with nuts, seeds or bits in it (including herbs) to properly eliminate it!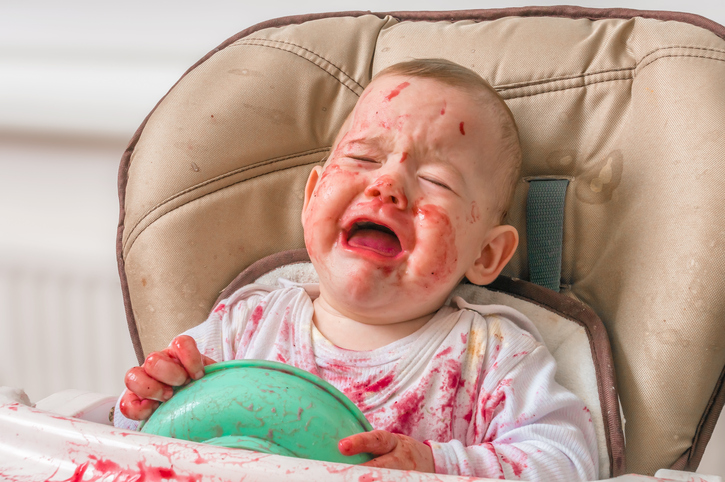 2. The Food Connoisseur
What can we say? Meal time with these little characters is similar to a scene out of My Kitchen Rules, only your kitchen stinks!
Forget about Manu Feildel and Pete Evans, these little mini me's can be much less forgiving than the TV personalities we've grown to love.
Take notes, and pay attention mum. These guys know what they like and they are not easily fooled.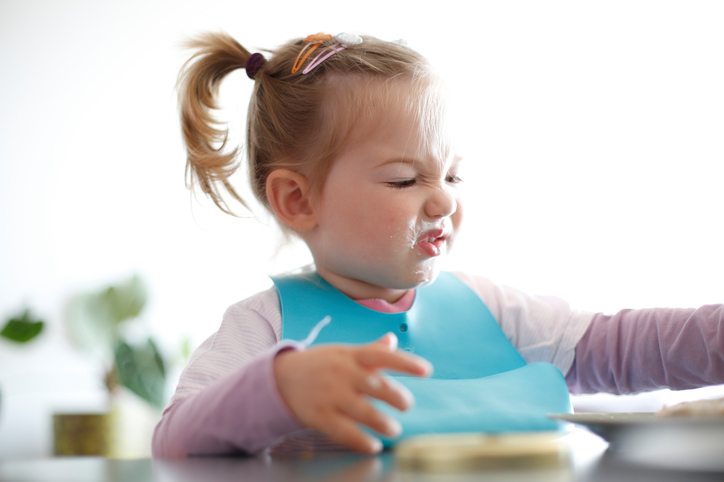 If you hand over a dish that is anything but what they were expecting, you'll be met with with a look of disappointment. It's like their whole day has been leading up to this very moment!
Don't let these little food critics knock your self-esteem, though. You're not alone!
Some complaints that most mums regularly hear from their very own Food Connoisseurs include:
"My food is too hot"
"My food is too cold"
"My food is cooked too much"
"My food is not cooked enough"
"The skin needs to stay on"
"The skin needs to come off"
"This is the wrong cutlery"
And the list goes on! On the plus side, these little people might even teach you a thing or two about your fruits and veggies.
Check out what these mamas from our Healthy Mummy Community have got to say on the topic: 
Beth says, "My son won't eat anything broken, it has to look like it should. Roast potato is okay, but mashed isn't because it doesn't look like a potato."

We feel your pain Beth.
We particularly loved reading the story about Elyce's little man, who clearly has a more 'refined' palate.
Elyce says, "My son refuses to eat meat unless it's on a mini cheese and bacon roll from bakers delight (he will not eat them if I make them at home)."
Sally says, "Miss 3 will only eat carrot and corn. But green beans, she will open them up and pick out the tiny little beans and give you back the rest. So I tried sugar snap peas, snow peas, broad beans…..No, she won't eat any of those as they aren't the 'little' bean. She won't eat ham and cheese in a sandwich, she will have it open and layered on a rye cruskit. She won't eat rice bubbles unless it's stirred through yoghurt, so it's like eating crunchy yoghurt."
3. The Chameleons
These little characters like to change things up a bit!
Their food choices are determined largely by the way they feel at any given moment on any given day.
So grab yourself a moon chart, an astrology book and perhaps possibly a bottle of vino, as your days might be long ones if you're trying to feed one of these ever changing toddlers!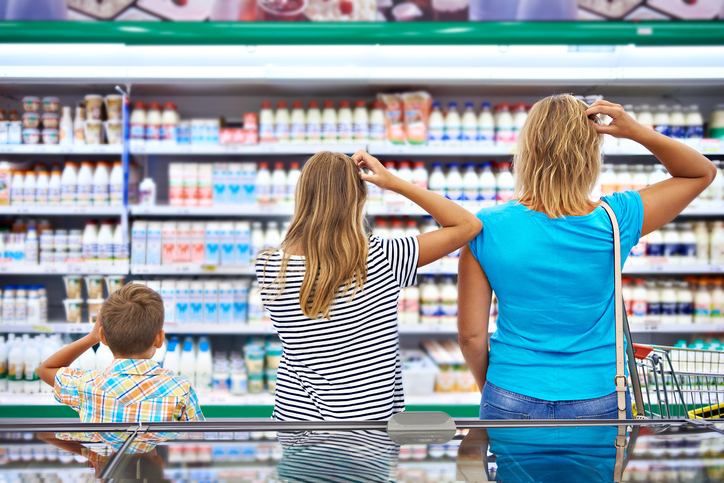 Shonelle says, "It depends on the day, time and hour what my 2 yr old will eat. One day she will eat, the next day it's just milk. She sometimes doesn't even want chocolate or cake!"
Girls Vs Boys
According to our Healthy Mummy Community, it seems that gender and age can play a part in the types of foods that are enjoyed by some kids and not others.
Food Groups Liked By Fussy Boys
Sausages and pasta could be the way to a little boy's heart! The following foods were clear favourites among fussy boys:
Sausages
Plain pasta
Bread rolls
Plain crackers
Tinned spaghetti
Nuggets
Pies and sausage rolls
Cereal
Anything white
Cheese (not in sandwiches but melted on pizza or hamburgers)
The Healthy Mummy Mexican Lasagne also got a good wrap among the melted cheese lovers!
Food Groups Liked By Fussy Girls
Based purely on the feedback from our Community mums, it seems little girls like to eat lighter meals than boys and in some cases, are a little more adventurous when it comes to trying new foods and textures.
Here are the most common foods that made it onto the list for fussy girls:
Fruit
Salad (various combinations, but often preferred to veggies)
Veggies (more so than boys)
Plain chicken
Plain pasta (with no sauce)
Smoothies (most often loved by the kids that don't love fruit on its own)
Cheese
Soup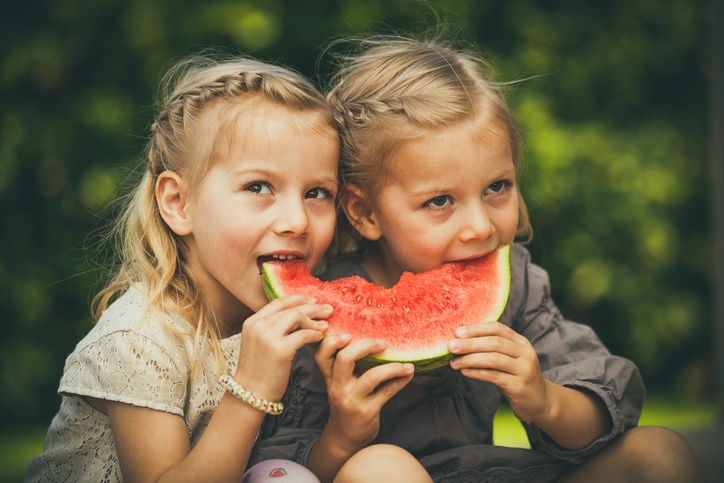 What Do The Experts Say?
If you have a fussy eater at home then rest assured, you're not alone and according to most experts, it's completely normal.
In most areas of your child's life you, as the parent, have control over where they go, who they interact with, when they wake, when they sleep. Food time is possibly one of the only times during their day where your child has some level of control over what they are experiencing.
According to Henry Legere, the author of the book 'Raising Healthy Eaters', supposed fussy eating is completely normal and he offered some GREAT tips for trying to introduce new foods to your little ones.
"As complex as us humans are, small children are simple creatures. They need love, attention, food, directed stimulation and sleep. Just like their books are filled with bright pictures and pop ups, their television shows are bright and filled with songs, their food needs to bland and easy to eat."
"Stick to plain dishes that are easily identifiable. Children will rapidly become more sophisticated in their food tastes but don't push them."
Legere says, "We all have certain foods that we like or dislike due to texture or colour rather than the flavour or the smell. This is particularly true of toddlers and small children. Consider offering your child foods that are similar in consistency to the ones they already like, and see whether this entices them to try something new. Foods that are a different texture to the ones they like may not be high on their list."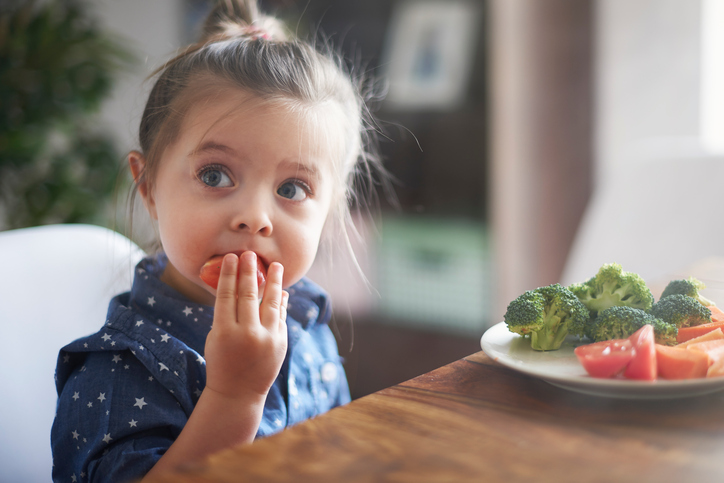 Tips To Help You Expand Your Child's Food Choices
For more helpful tips and tricks when it comes to fussy eaters, be sure to check out these Healthy Mummy articles:  7 Ways To Get Fussy Eaters To Try Different Foods, How To Tell If Your Child Is Really A Fussy Eater? and How To Feed Fussy Eaters Healthy Food. 
Join The Fussy Eater And Family Friendly 28 Day Challenge
The April 28 Day Weight Loss Challenge is all about family-friendly meals which will not only keep mum happy, but the rest of the family happy!
While The Healthy Mummy's 28 Day Weight Loss Challenges are strictly for mums, the recipes are PERFECT for the whole family to enjoy. Here's to cooking one big, delicious meal your entire family will love!
To find out more about the 28 Day Weight Loss Challenge CLICK HERE and discover healthy  meals that the entire family (including the picky eaters) will love.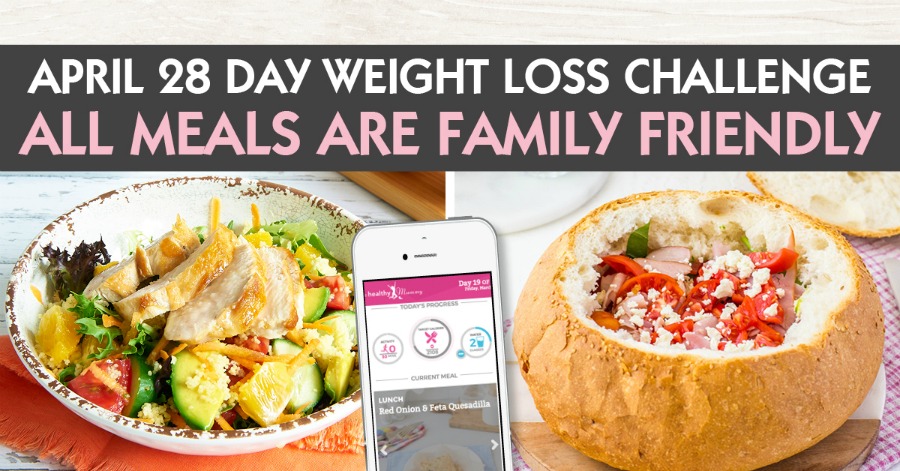 The Healthy Kids Cookbook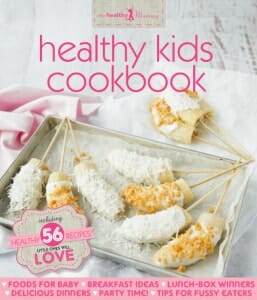 As well as helping mums lead healthy lifestyles with our amazing range of smoothies and our incredible 28 Day Weight Loss Challenges, we are also very much focused on helping kids eat healthy too!
This is why we launched our Healthy Kids Cookbook it comes in a hard copy and an ebook and it's JAM-PACKED full of healthy recipes that even the fussiest eaters will LOVE!
To purchase yours, click here.