This Is Why You Want To Eat Even When You're NOT Hungry
Why is it that we eat when we're not hungry…boredom, comfort? An Australian study has lifted the lid on the reasons that we tuck into food when we're not really hungry, and it may just help you curb your snacking!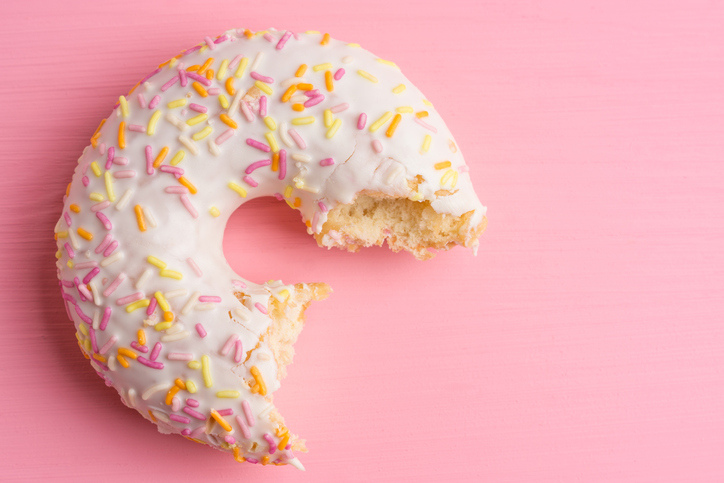 University of Tasmania researchers have explored what triggers us to eat, and incredibly hunger is not the main reason.
Why Do We Eat, Snack And Drink?
The researchers wanted to delve deeper into the reasons we eat, snack and drink – so they followed 50 adults and tracked what things influenced their decision to chow down over 10 days.
What they discovered is that watching other people eat, the availability of food (ever caught yourself eating something 'just because it's there'?!) and negative thoughts all impact our eating habits.
"The most significant findings are probably that it is the environment much more than our hunger (or whatever passes for hunger) that makes us eat," co-author Dr Benjamin Schüz told The Healthy Mummy. "This highlights how powerful cues to eat are."
The study found that while things like being in a bad mood can drive us to snack, what's happening around us seems to be more likely to make us eat.
"The majority of factors are likely external, although it is possible that they interact with both personal traits and current mood. However, as in many other studies, we found social cues – that is, seeing someone else eat – to be very powerful cues to eating."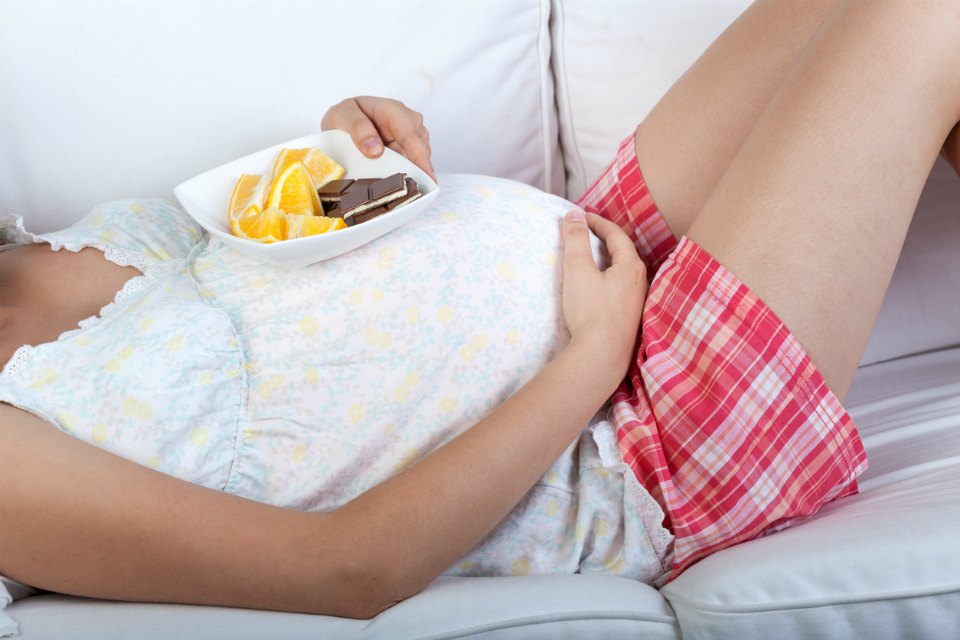 Knowledge Is Power!
So can these findings help us keep our snacking under control?
"The most important things are probably to be aware of the power of these cues, and then actively working with them," Dr Schüz explains. "That is, learning to recognise whether the urge or craving to eat comes from a real need for energy restoring (in which case fruit is probably better than high-sugar stuff anyway), or from encountering a cue or just 'that time of day'.
"The more we know about the cues that make us eat, and these will differ for everyone, the more we can think about alternatives for these situations. For example, I have resorted to taking an extra apple to work because I know my feet magically transport me to the cafeteria around three. Doesn't always work, though."
The study also found that keeping busy and spending time engaging with friends and family can actually help you eat less.
Of course, we're big advocates of making sure that if you are snacking, it's the healthy kind!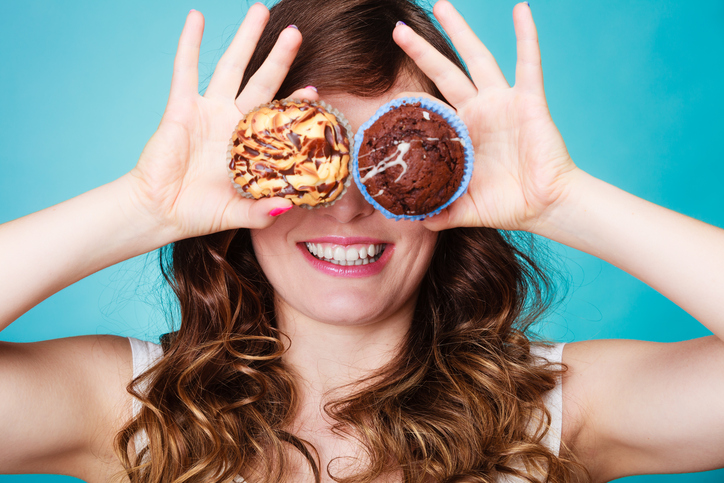 We have hundreds of healthy snack recipes, and a Healthy Snack Recipe Book that will keep you satisfied without impacting your healthy lifestyle. And joining our 28 Day Challenge is a great way to stay on track and motivated!
Did You Know Healthy Eating On A Budget IS Possible?!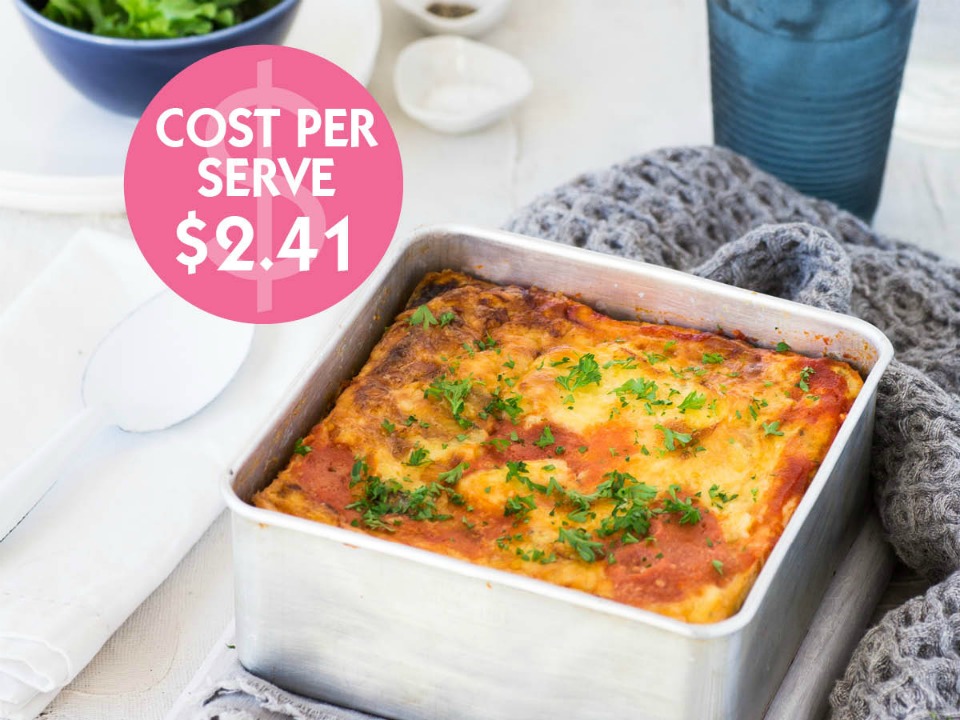 At The Healthy Mummy we strive to make healthy eating on a family budget a breeze. Download our Meal Planning On A Budget Tools to see just how easy it can be.
There's also the Budget eBook Membership available here – and in case you haven't heard, we also have Afterpay arriving soon, you can register HERE to be the first to find out when you can get access!
Save On Groceries With The 28 Day Weight Loss Challenge
The March round of the 28 Day Weight Loss Challenge is the BUDGET round – with ALL meals for the ENTIRE day UNDER $10 – take part here and lose weight PLUS save money!
To find out more OR to join, click here.
AMAZING TRANSFORMATIONS FROM OUR CHALLENGE!
1.Rae Willingham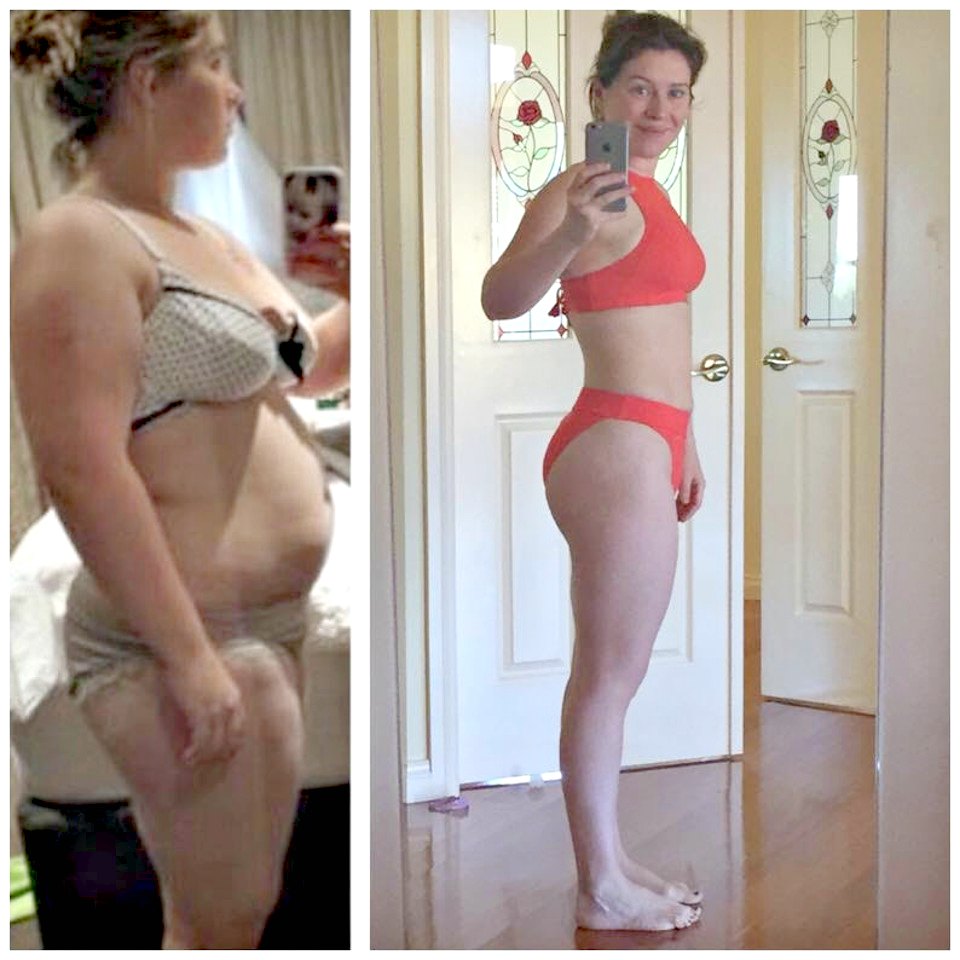 Mum of three children young children, Rae, has overcome negative self belief in the face of  some very big obstacles. After losing 25kgs* and maintaining her goal weight with The Healthy Mummy 28 Day Weight Loss challenges she says:
"I am no longer the girl who suffered debilitating anxiety and regular panic attacks. The one full of excuses not to go out and enjoy life. I am now this amazing butterfly who loves her life and lives it with no worries (well far fewer, I am still a woman after all!)".
2. Jo Hart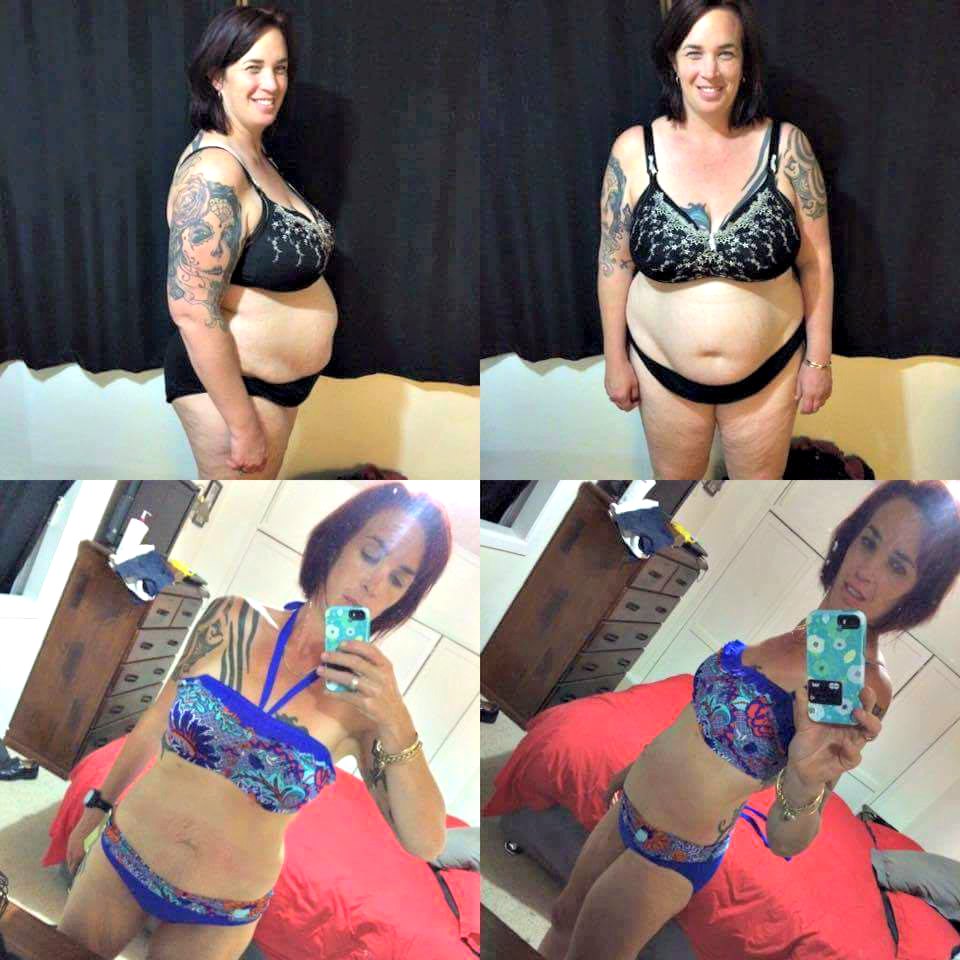 Jo Hart not only rocks her new bikini, she has lost 38kg* with The Healthy Mummy 28 Day Weight Loss Challenges.
She says:  "I am proud of the change I have made for not only me but for my family too".
3. Renée Harrison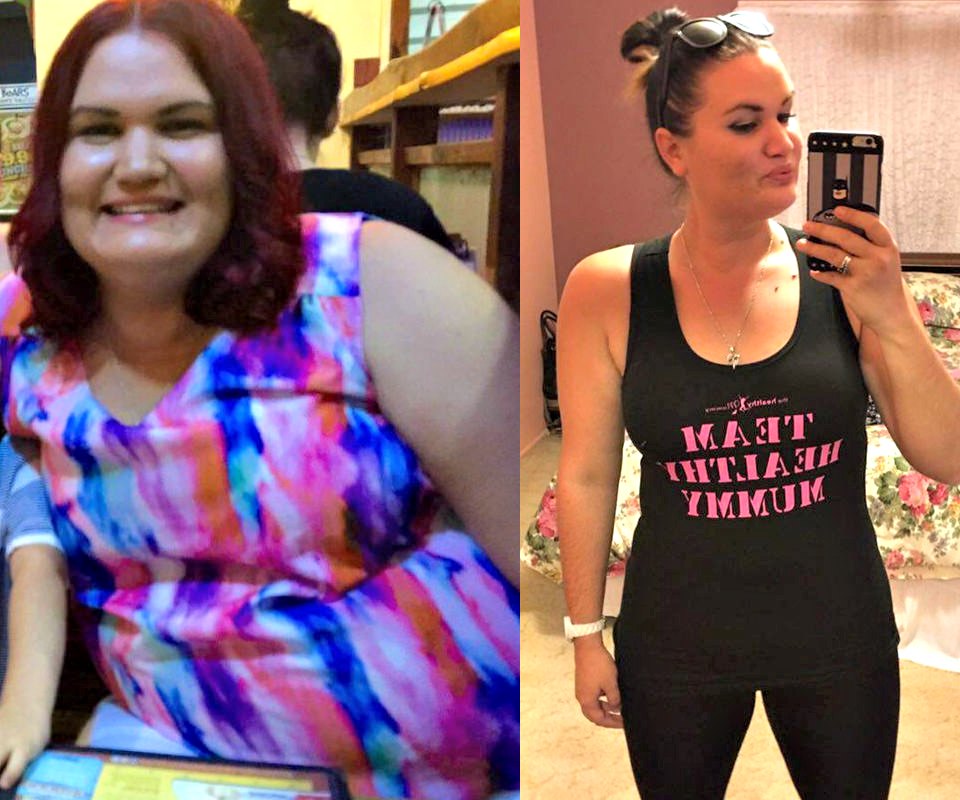 Mum Renée, from Central Queensland, has overcome depression and anxiety stemming from an abusive relationship and transformed her body losing 41kgs* (from 115kgs to 74kgs) with The Healthy Mummy Smoothies, free snack recipes and portion controlled high protein meals.
She says: "previously I lived day by day, but now I embrace life as it were my last day on the earth!".
4. Elle Temple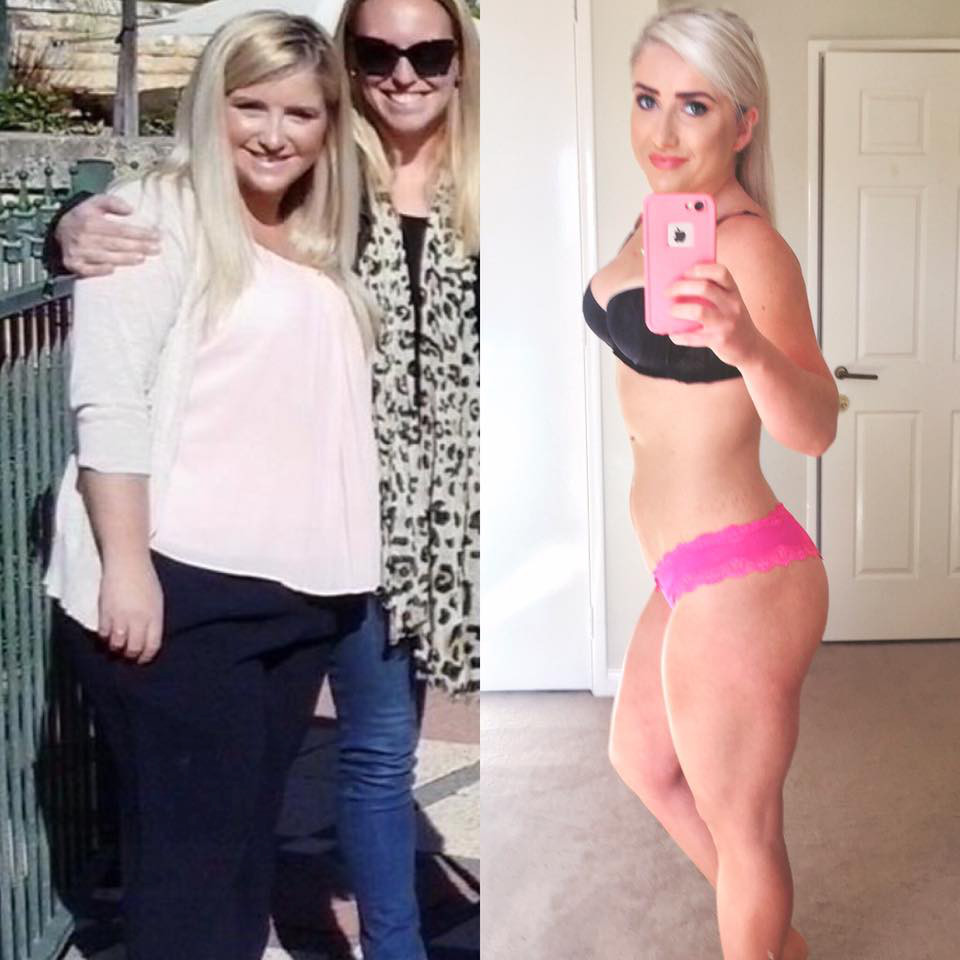 Smashing her weight loss goal of 25kgs* (from 83.6kg to 58.6kg) with The Healthy Mummy 28 day weight loss program, Elle now focuses on toning up.  Elle says:
"today I am thankful that I am no longer afraid of having photos taken of me. I love that I have photos to look back on and am proud of how far I have come. From being 'obese' and having no energy to tackle my day, to being a healthy weight and being able to spring around with my crazy toddler".