Giving The Gift Of Life – Why You Should Consider Becoming An Organ Donor
It's true what they say. The gift of life is the most amazing gift you can give another person. As parents, we see it the first time we hold our newborn babies in our arms. It's the same gift that comes via organ donation.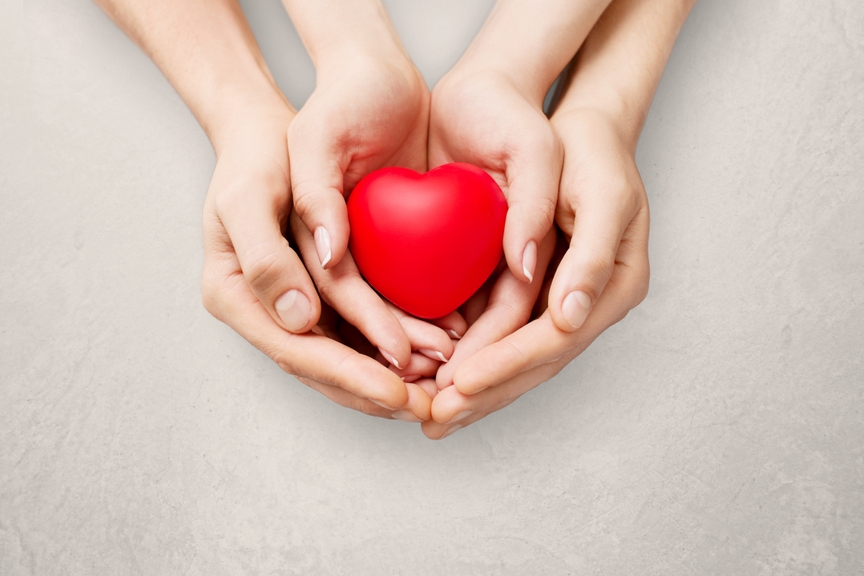 November 20 is DonateLife Thank You Day, a national day to acknowledge organ and tissue donors and their families and recognise the astonishing fact that one, single organ and tissue donor can transform the lives of 10 or more people .
It's also about normalising organ and tissue donation and creating awareness that about 1400 Australians and their families are waiting for a transplant with a further 12,000 people are on dialysis.
I recently registered with the Australian Organ Donor Register online and then they sent me a registration form to confirm my details. After that I was told to discuss my decision with my next of kin.
This is crucial because even in the event of my passing, my family will be asked to confirm my donation wishes, despite the fact I have made my position clear on the donor register.
Some interesting facts and figures about organ donation:
In the first 8 months of 2016, a record 958 Australians received an organ transplant through the generosity of 329 organ donors and their families.
Australia is a world leader for successful transplant outcomes.
Most Australians are generally willing to become organ and tissue donors
In 2015, 435 organ donors gave 1241 Australians a new chance in life.
The donation rate was 18.3 donors per one million people.
South Australia has the highest rate of donors per million population and Queensland has the lowest.
In Australia the family of every potential donor will be asked to confirm the donation decision of their loved one before donation can proceed.
The number of organ donors and transplant recipients in 2015 was the highest since national records began.
Last year in Australia there were 95 heart transplants and 703 kidney transplants.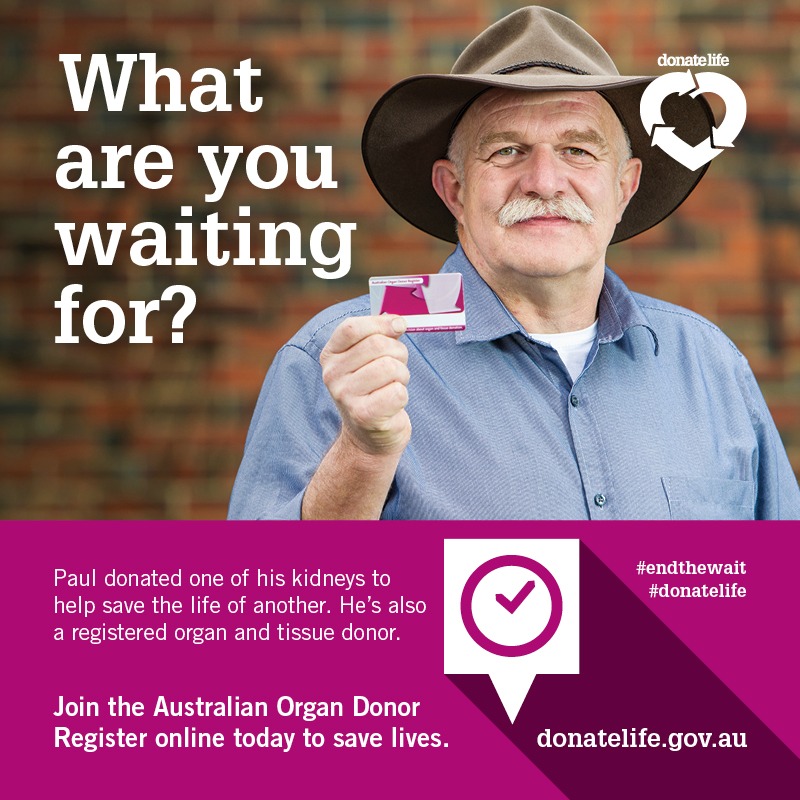 What is being done to lift donation rates?
The Australian Government, with State and Territory Governments, has implemented a national reform program, 'A World's Best Practice Approach to Organ and Tissue Donation for Transplantation'.
It includes actions to increase clinical capacity and capability and to increase community engagement and awareness in relation to organ and tissue donation.
The government funds dedicated doctors and nurses in 72 hospitals to work specifically on organ and tissue donation.
These positions are part of the national DonateLife Network which also includes state medical directors, hospital-based donation specialists and donor family support co-ordinators.
What can I do to help?
Register your decision to become an organ donor online, you will then be sent out a form to confirm your registration and change details if you want to.
Tell your family and friends about your decision so when the time comes your wishes are granted.
Every family who is offered the opportunity of donation is able to receive dedicated support from DonateLife Donor Family Support Coordinators, whether or not donation proceeds.
To find out more information about organ donation visit here.