Woman Becomes Mum-To-Four In 9 Months, After 17 Miscarriages
For some women, the journey to motherhood is far longer and more heartbreaking than they could've ever imagined. This mum's pilgrimage to parenthood involved a cancer battle, IVF, surrogacy and 17 miscarriages – and the arrival of four beautiful children within the space of nine months.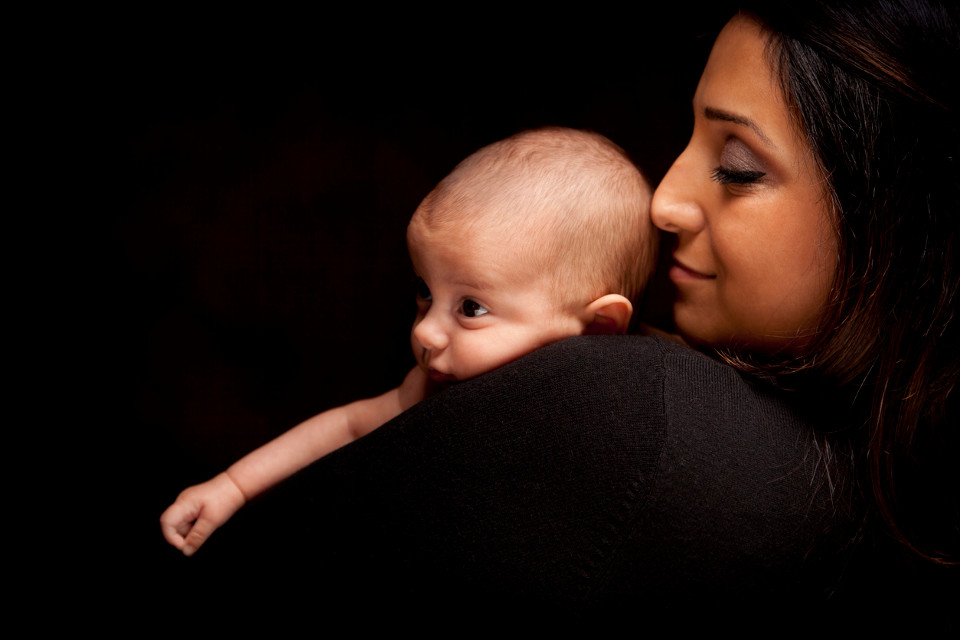 When she was just a teenager, Lytina Kaur battled acute myeloid leukaemia, which included undergoing a bone marrow transplant and being told she may never be able to give birth. Over the course of 13 years her path to motherhood was littered with heartbreak, but ended in pure joy.
Incredible story of determination
At just 17-years-old and diagnosed with cancer Lytina, from the UK, was told how difficult it would be for her to have children. But it wasn't until her 20s that the gravity of the situation hit her.
"I was still quite young when I was told I couldn't have children," Lytina told the Nottingham Post. "I didn't think about it too much at the time and thought I'd worry about it when I crossed the bridge. However when I got married at 23, it was heartbreaking."
After getting married, Lytina tried for years to have a baby, but was plagued by miscarriages, including twins.
"I was having twin boys. I had 17 miscarriages in total and they were all hard but that one was the most difficult because it was my first and I had been carrying them for a long time."
Lytina and her husband unsuccessfully attempted IVF, then looked into adoption, and then surrogacy. There were six attempts made to implant embryos into a surrogate in India – each ending in miscarriage.
And then there was hope
Incredibly, in February 2015, Lytina discovered she has pregnant, just before she started another round of IVF.
"It was quite a shock," she explained. "My husband and I were waiting for a miscarriage. We just presumed it was going to happen. Every day was so hard. I didn't go places and I didn't drive because I didn't want to add any unnecessary stress. It was horrific.
"I didn't tell my family. I didn't tell anyone. I didn't want people to get excited for a miscarriage to happen again. Luckily you couldn't tell I was pregnant."
Lytina gave birth to her daughter Kiran in September 2015 – but the year was about to get even busier. The Indian hospital that had been helping the couple with surrogacy had transferred their last four embryos, and in November their surrogate gave birth to twins Kajal and Kavita.
The couple flew to India a month later to bring their twins home – only to discover Lytina was pregnant!
"My second pregnancy happened very quickly. I didn't know I was pregnant. I had Kiran and the doctors told me it probably wouldn't happen again and I must've just had a strong egg.
"Within six weeks I had two other girls as I went to pick up Kajal and Kavita from India so it was very busy. I didn't have time to think. It was quite overwhelming.
"I got to India and I realised I hadn't had a period for a while but I didn't really think anything of it. Then I found out I was 13 weeks pregnant."
Lytina has suffered 17 miscarriages – what an incredible tale. https://t.co/fsjAuOGfqI

— Nottingham Post (@Nottingham_Post) January 10, 2017
Incredible family completed
The couple's fourth daughter was born at just 28 weeks, with little Kiyara spending more than two months in hospital before heading home to join her rather large family.
"I was just enjoying my life and suddenly, within nine months, it turned crazy. I do miss being able to go out whenever I want to but I love spending time with my kids and I need to make the most because they'll be in school in a few years' time."
The mum-of-four says her children will all start school at the same time, and the girls are great sleepers.
What an amazing story – we just love a happy ending! Make sure you take a look at the craziest births of 2016 and the fascinating story of twins born in different years.
You can find information on miscarriage and pregnancy loss here.