This Yoga Mum Takes Breastfeeding To THE NEXT LEVEL
Two of the most beautiful and peaceful (and powerful) things in world, yoga and breastfeeding. Add them together and you've created something magical – and VERY impressive.
This incredibly flexible, multi-tasking genius of a mother, Carlee Benear, did just that.
Breastfeeding Plus Yoga
Carlee gave birth to her daughter, Maramaylee, 5 weeks ago and is bringing new meaning to the word multi-tasking. Breastfeeding can be made easier when using a calm and relaxing environment, but for Carlee, it only seemed natural to breastfeed her third child while doing yoga – her calming environment.
Calmly and Peacefully Breastfeeds her 5 week old
As she pretzels herself into positions I can only dream of attempting, she calmly and beautifully breastfeeds her newborn. Who, mind you, breastfeeds peacefully like nothing is out of the ordinary. Her older two kids love following in their mamas footsteps and practice yoga beside her.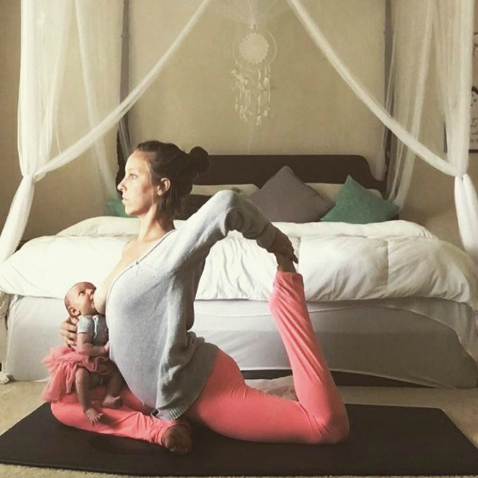 This uber strong mum is no newcomer to yoga. Her Instagram feed is full of images of Carlee contorted in all sorts of positions, even posing with her older two kids while pregnant. This mum gets it done. She is my new multi-tasking hero. Feeding her newborn with her son sitting on her lap, while drinking a coffee. Super human.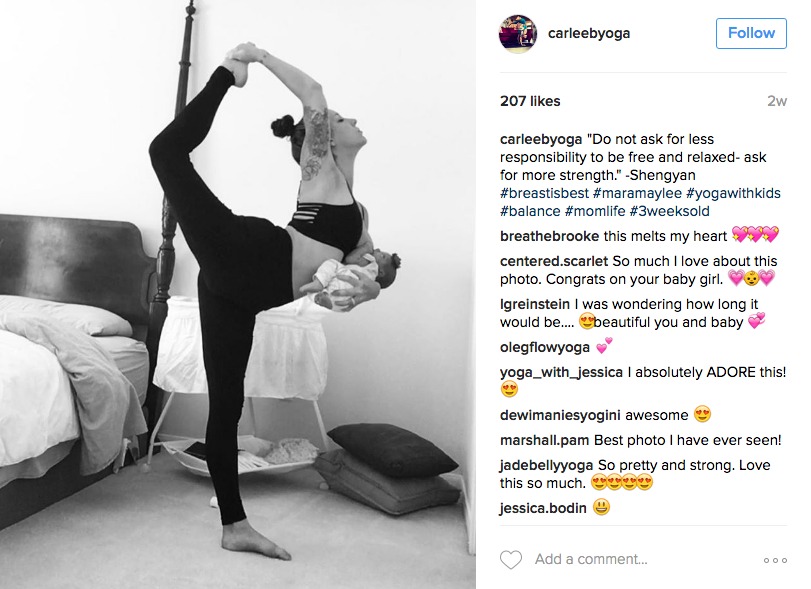 I would cry if I couldn't reach the remote while breastfeeding. Carlee, you truly are amazing. Thank you for sharing your images on Instagram.
Click HERE if you'd like to find out more about healthy breastfeeding.