Young Mum Chloe Overcome Harsh Judgements To Build A Happy Family
Hi, I'm Chloe!
I am a 29 year old mum to four gorgeous kiddies who are my world! It's a cliche I know, but without them I wouldn't be where I am today.
My whole childhood I was insecure and needy. I was bullied in school and at dancing because I was not your standard size 8 figure. I had family relationship issues and an unfaithful boyfriend who broke my heart and completely took away my trust in men. I was a shell of a person and never knew how to just be content with who I was.
But then I fell pregnant with my first child at 19 years of age.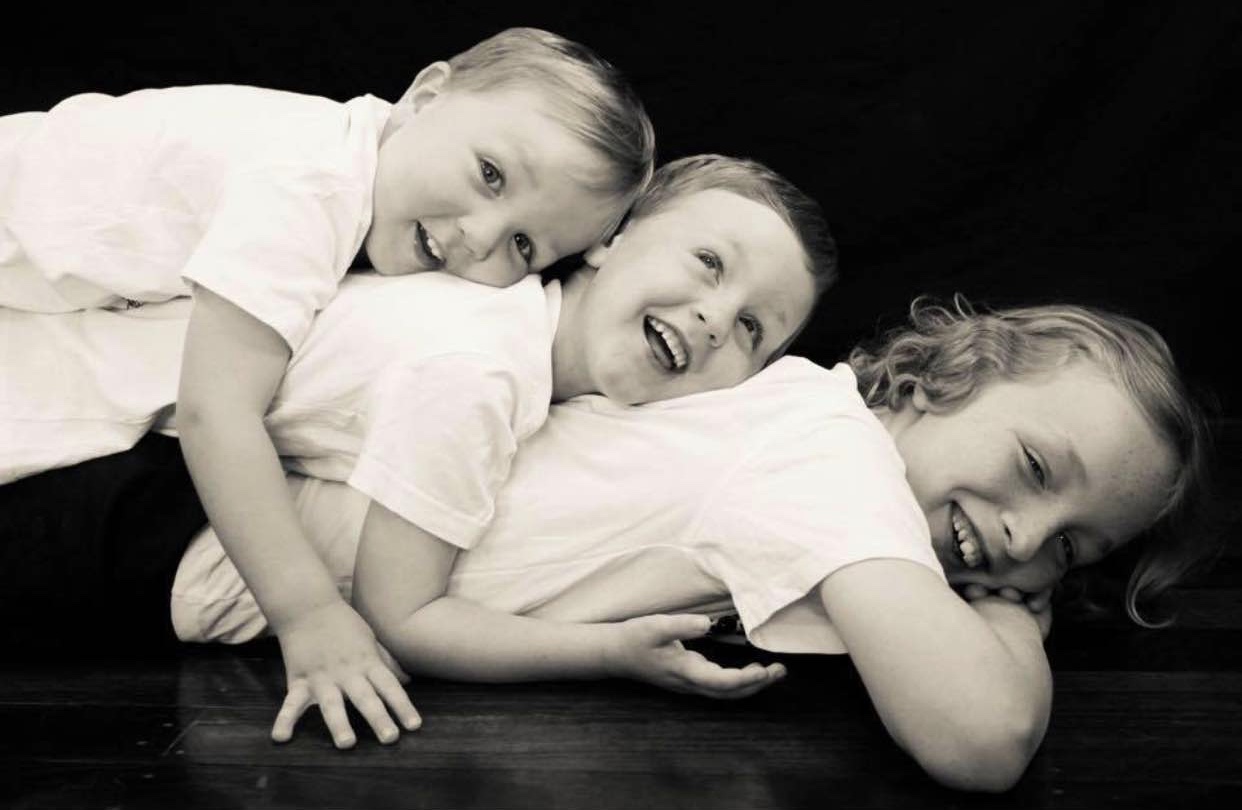 This was scary not only because I was young, but because I didn't discover I was pregnant until I was 29 weeks along! While I always wanted to be a mum, I didn't expect to be that young, not married and in financial strain. My partner never wanted kids before he was 30 and was a big kid at heart (still now at 32 years of age!). This all made me question whether or not I could provide my child with the life he deserved and that I wanted to give him.
I had an abundance of support from my best friend, and, although my family took some time to come around, they were still there for me and gave us so much help. My mother-in-law was also very supportive in guiding my partner with the fear and resistance he had to the idea of being a father at 21.
I remember one of the stockbrokers at work asking me how I was feeling and I said, "I am excited but nervous and unprepared for what is to come" and he replied to me, "No matter how much you plan to have a baby you are never ready. Until that child is in your arms and you realise nothing else matters, and you are capable of anything you set your mind to." He was so right!
Our son Owen was born at 1:20pm on the 18th June 2006 and when we held our bundle of joy, every lack of motivation, every childish thought, every excuse went out the window and we became adults…we became parents!!
But the judgement I had to go through being a young mum was never easy! The intrusive questions and comments were so hurtful.
Over the following 9.5 years I have had three more children – Corey, 6, Beau, 3, and Charlee Rose, 1.
When Corey and Beau were born it was pure bliss! I had three beautiful boys who, while they are rumbunctuous, energetic and crazy, are the most caring, loving and funny little people I have ever met.
That ring was put on my finger March 3rd 2013, and immediately the judgement on my age and marital status stopped. How silly that a ring somehow makes me more acceptable in society's standards!
Then in 2014 – 8 days before my partner's vasectomy – I found out I was pregnant with my fourth child. Shock doesn't even begin to explain how I felt! But we took it in our stride and embraced what was to come. Another bundle of joy!
A little girl came into our lives! Such a shock! I thought I was destined to have another little boy and was so excited at the idea of four little boys growing up together and being the new 'Selwood Brothers'! One can dream right? Lol
The moment my boys saw their baby sister and my partner held his little girl was such a treasure. The awe and love and completeness I saw in their eyes was something I will treasure for ever. It was like the final piece of the puzzle was brought into our lives and I saw a part of their male strength soften with this little girl they all straightaway felt the need to protect and love!
My partner has been such an amazing support in helping me become the woman and mother I am. He has helped me become confident, happy and secure in who I am. I honestly don't know where I would be without him. He supports me in everything I do, even though he wishes I would just slow down sometimes. So, even though he won't see this, I can't thank him enough or tell him enough how much I love him and couldn't be where I am today without him by my side!
Through all my experiences of being a mother to all four of my beautiful children I have learnt so much about what life truly means. I have learnt that feeling content within yourself is more important than feeling content in what others expect of you. I have learnt that love should be unconditional and not have rules and stipulations. But we are the ones who create our own paths, therefore we should do whatever makes us happy and not let others get in the way of that!
I am not perfect. I am still learning. But I am proud of the woman I have become and the mother that I am. No-one will get in the way of that, because as long as my partner and four kids are happy, then I am the happiest woman alive! Xoxo
What an incredible journey you have been on Chloe! Congratulations on your beautiful family and the amazing strength and resilience you have shown to cope with the challenges that you have faced. You are an inspiration to us!