4 Best Baby Wraps To Keep Bub Snug As A Bug
Mothers can be amazing at multitasking but from time to time we do need a little help to get things done throughout the day.
There are moments when we need our hands free to go about our business, and with newborns and toddlers this isn't always an easy thing to achieve, especially when we have little ones that like to be held close for most of the day.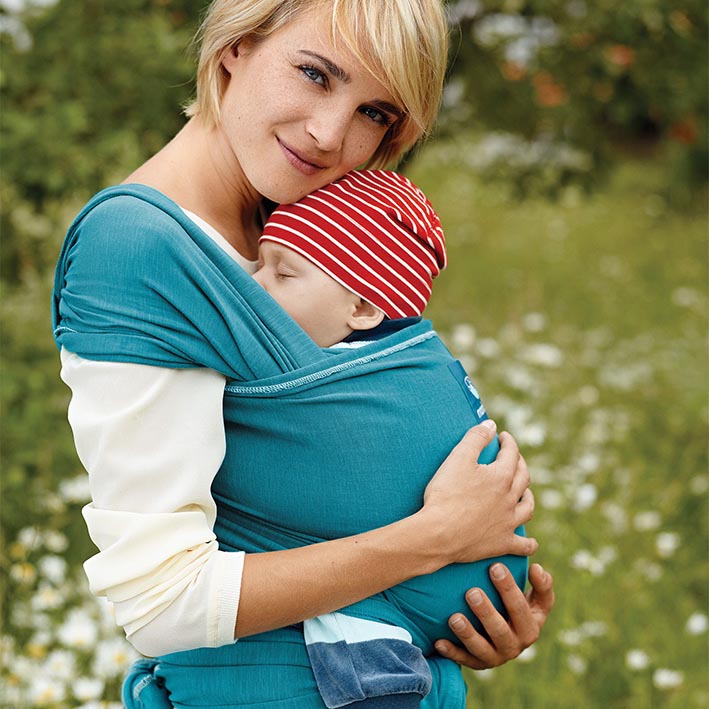 During the newborn phase I found that a baby wrap was the perfect way to keep my hands free and to comfortably hold my little man close. But it did take time to find the perfect wrap that was easy to use and quick to clean.
Our Healthy Mummy Community is the perfect place to benefit from the experience of other mums and find out the products that others love using. It is a positive, supportive community full of amazing mums helping each other out, encouraging one another and sharing their experiences. Check it out now!
I've put together a list of our four favourite baby wraps to help take the guess work out of shopping around:
4 Best Baby Wraps To Keep Bub Snug As A Bug
1. Ergobaby Wrap RRP $119 
The Ergobaby Wrap is made of ultra-breathable super soft cotton that cocoons your little one in soft stretchy fabric. It securely holds baby in the frog leg position and provides support on their head and neck.
It can be used to hold your little one in 5 positions, is easy to set up, and baby can be taken in and out without having to retie the wrap multiple times.
Best of all it is easy to clean, simply pop in the washing machine when it's time for a wash.
Holds weight from newborn to 14kgs.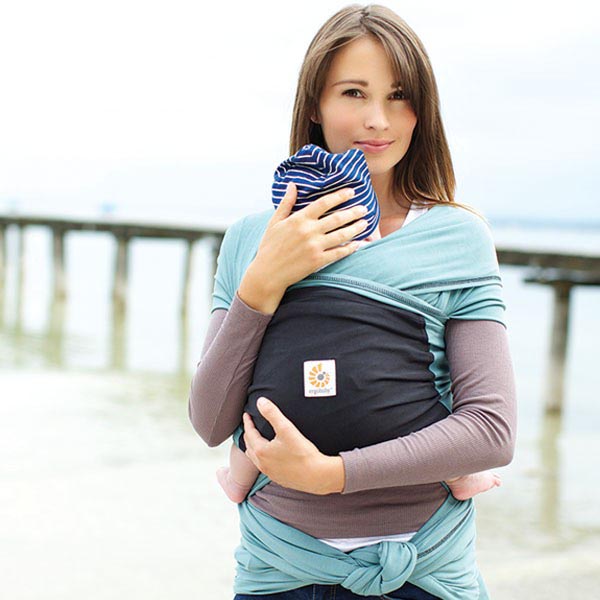 www.ergobaby.com.au
2. Hug-a-Bub Organic Pocket Wrap RRP $99.00 
Hug-a-Bub is proudly Australian Owned and is endorsed by the Australian Breastfeeding Association. It is made of certified organic cotton and supports your baby throughout its whole body. The wrap is designed to promote the correct position for your little one's hips and spine.
This wrap comes in two sizes and caters for those of all heights and sizes, which is perfect for those of us who find that 'one size fits all' doesn't include us!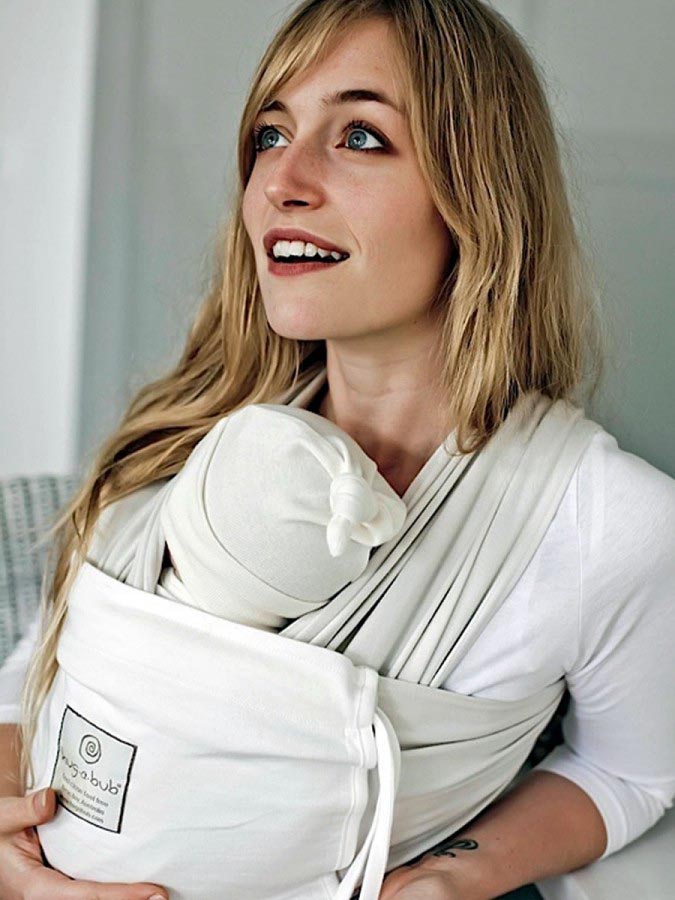 For more information pop on over to www.hugabub.com
3. Manduca Wrap RRP $109.05 
The Manduca Wrap is super stretchy but without elastane. Made of 100% GOTS certified organic cotton and a special bi-elastic jersey, it is soft and supportive and suitable for carrying your baby in the front or hip carry position.
This wrap is ideal for newborns and small babies, and although tested for weights between 3.5 – 15kgs, it is most comfortable to use for children up to 9kgs.
One of our favourite features is that it is machine washable AND dryer proof.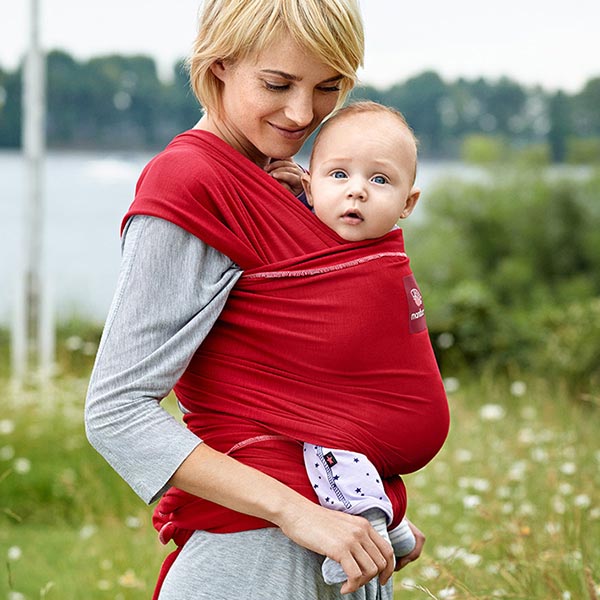 For more information visit Manduca at www.manduca.com.au
4. Boba Wrap RRP $84.95 
The Boba Wrap is the perfect wrap for children from birth to 18 months and supports weight up to 15.9 kgs. Made of 95% cotton and 5% spandex, it is super soft and comfy and holds bub snug against your body every time.
Ideal for breastfeeding on the go, it is easy to tie, and best of all machine washable.
Available in various colours and patterns, it's the perfect wrap option at a very affordable price.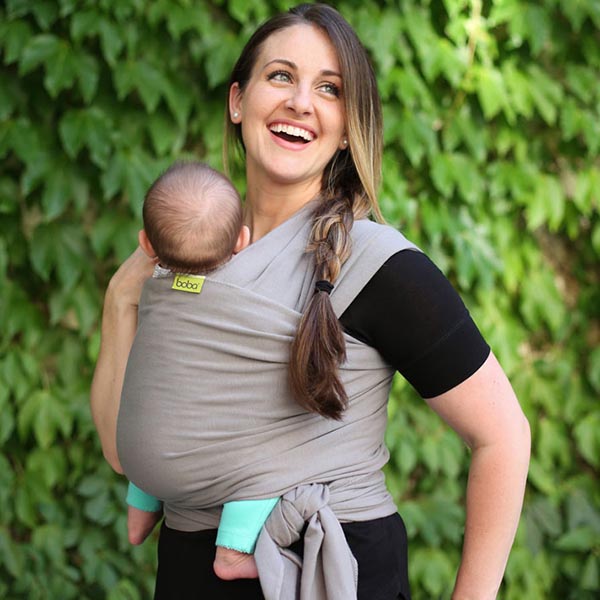 To find out more, visit Boba at www.boba.com.au
Check out Our Top 5 Favourite Baby Carriers Recommended By Mums here.