7 AWESOME Ways To Save Money On New Baby Essentials
Try our seven fabulous tips below to keep your cash in your pocket instead of at the baby store when shopping for baby essential.
As a pregnant woman, you have probably already been online and read the lists of all of the baby essentials you will need when you're having a baby (and the things you can leave on the shelf).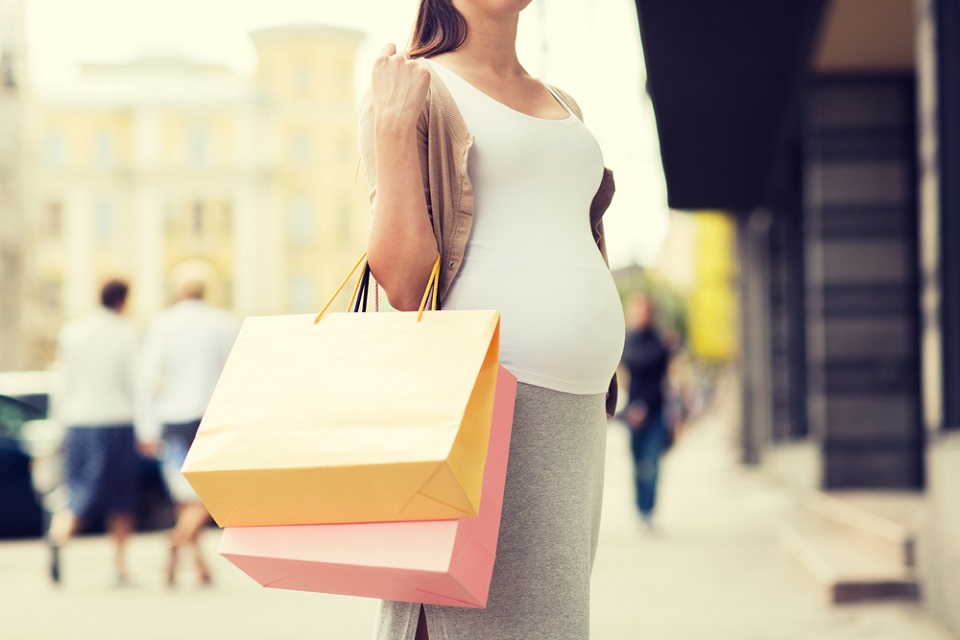 But if you're trying not to spend a fortune, there are plenty of ways to bring down the shopping bill for your little one. It's all about a little bit of planning ahead.
7 tips to help you save money on new baby essentials
Try some of our tips below to keep your cash in your pocket instead of at the baby store.
1. Hand me downs
Some people like to have some baby essentials brand new, and that's perfectly fine. But a great way to save money is to take advantage of any baby supplies that your friends or family no longer need.
Things like bassinets and cots tend not to get 'worn out' so they are often a great item to take off someone's hands. Clothes also are great to get second hand, as bubs tend to grow so quickly that your favourite 0000 outfit might only get worn a handful of times anyway.
Put a callout to everyone in the months leading up to your due date and see if anyone has items that they could keep for you. Often you'll even find that people with much older kids still have an Ikea highchair tucked away somewhere that will just need a hot soapy wash to be as good as new.
2. Borrowing
Sometimes your friends or family might have lots of baby equipment, but they're not quite done having children of their own yet. That's OK – ask them if it's possible to just borrow things and then return them when your baby has finished with them.
Things like cot sheets, baby baths, feeding pillows, floor play mats, baby capsules, and bottle sterilisers are of no use to your sister who has a 3-year-old – so if you can borrow them until she decides to add to her family, then you'll save lots of cash.
When the baby is a little older you can also check out your local library – many of them have a toy library where for a small annual fee you can borrow toys, which is a great way to avoid buying toys that bub will outgrow. And if there is a particular toy they really fall in love with, pop it on their Christmas list.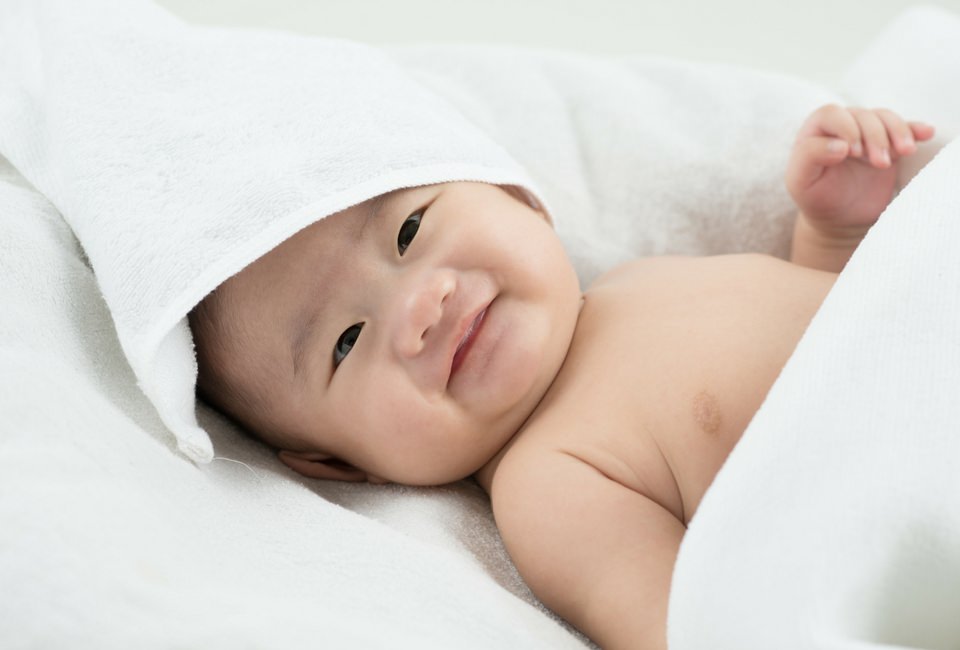 3. Hiring
Many hospitals allow you to hire baby capsules (as you only need them for about 6 months, and some babies grow out of them in as little as 3-4 months).
This can save you hundreds of dollars compared to buying one which will then sit in the cupboard for potentially years before you need it for any later children.
You can also visit a baby equipment hire company for capsules, as well as things like high chairs, travel cots, rockers, bassinets, cots, breast pumps and even toys (for when the baby is older).
Also, check with your local council as some offer a free service to install your baby's capsule for you.
4. Sharing
If you have a friend having a baby at a similar time, you could consider going halves in a few items that you could just share as and when you need them.
This works well for items such as travel cots or the sturdy baby carriers to use while hiking, that you don't need to use all the time.
5. Make do
Sometimes you think you need a particular baby product, but there are ways that you can make do with what you have. For instance your baby doesn't need a special towel or face washer, they can just use your regular ones (they won't mind if there isn't a picture of a teddy bear on it, promise).
Don't want to buy bassinet sheets? Just fold cot sheets over a few times and they can double as a bassinet sheet. Haven't got a mattress protector? You could try just using a thick towel instead. Can't afford your dream $200 nappy bag? Just use a large handbag from your wardrobe instead.
Don't want to buy a change table, or can't fit one in? Pop a foam change mat with sides on it on top of a chest of drawers in baby's room instead.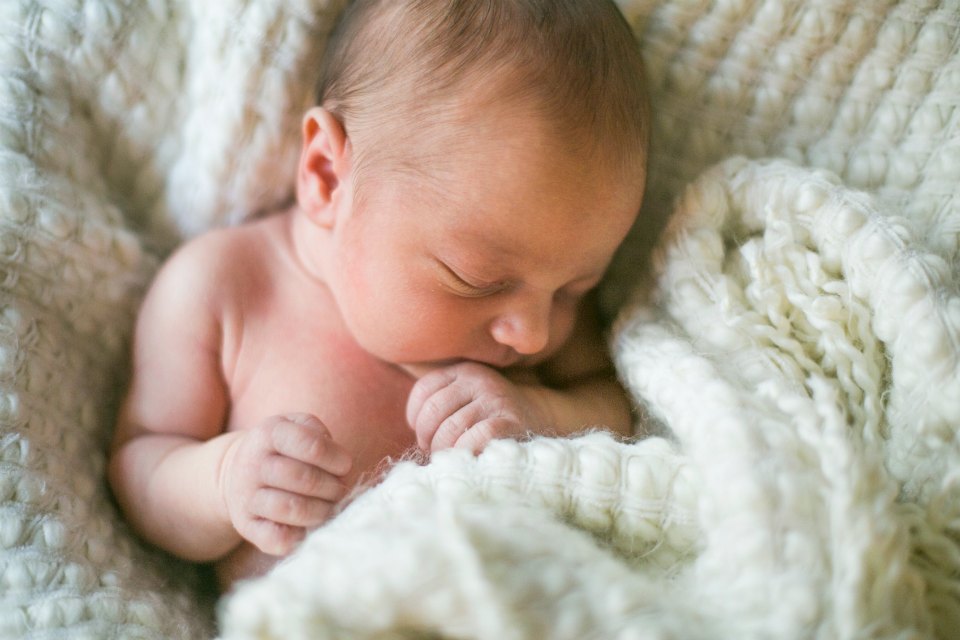 6. Second hand
Visit a baby fair or jump online to sites like Gumtree to snap up a bargain item that someone wants to sell. This is a great way to get items that are generally in great condition at a very reasonable price, such as a baby monitor, baby carrier or pram.
You can see the item before you part with your hard earned cash too, so if you show up to someone's house and don't like the way the pram handles for instance you can let them know you've changed your mind.
Here's a tip for buying prams – always make sure you can easily fold it (ideally one-handed, as you might need to be holding your baby while you do it) and ensure that it can comfortably fit in the boot of your car. Some prams are quite wide when folded and would not fit in the back of a small hatchback for instance.
7. Buy ahead
In the lead up to your due date, why not start popping a box of wipes, nappy rash cream or some baby bath lotion into your trolley every now and then. Start a little stockpile (if you have room to store it) so that you don't have to go out and buy everything at once (which can quickly push you way over your normal weekly shopping budget).
You can also do the same with nappies – but it's best to buy just one box of newborn nappies as some little ones outgrow them very quickly.
We also recommend starting to order some Healthy Mummy Smoothie powders so that you have a few tubs on hand for those early days of motherhood when feeding yourself seems like way too much hard work. You'll always have a healthy meal on hand if you can make a smoothie.
Having a baby can seem expensive – but luckily the things they need most (like cuddles) are free.
The Healthy Mummy Pregnancy Pack
Did you know the Healthy Mummy has a Pregnancy Pack? This pack contacts a Pregnancy Smoothie and Eating & Exercise Book which have been specially formulated to help women reach additional calorie and nutrient needs.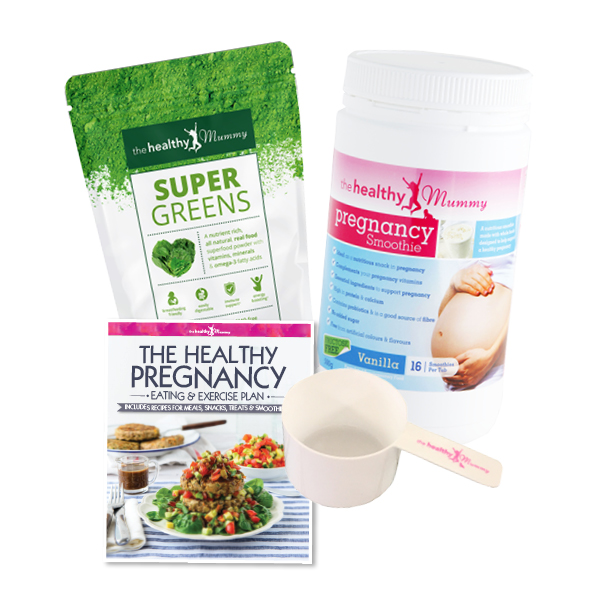 The Pregnancy Smoothie is designed to complement, not replace, your prenatal vitamin intake.
Our nutritionists ensured that the vitamins and minerals in the smoothie are at a low level so there is no risk of doubling up on any pregnancy vitamins.