Babies and Toddlers could be getting hooked on sugar in so called 'Healthy Snacks'
A NEW product survey by a campaign group in the UK has revealed the shocking truth about some 'healthy' baby and toddler sweet snacks, with some containing TWO TEASPOONS of sugar per serve – despite being sold as a 'weaning' food.
Action on Sugar analysed 73 baby sweet snacks, including products from Aldi, Nestle and Heinz. Despite featuring "healthy sounding" claims on the packaging, more than a third (37 percent) would receive a red (high) label for sugars meaning they contained more than 22.5g sugar per 100g.
Worryingly, only six products (eight per cent) would have received a green (low) label for sugars.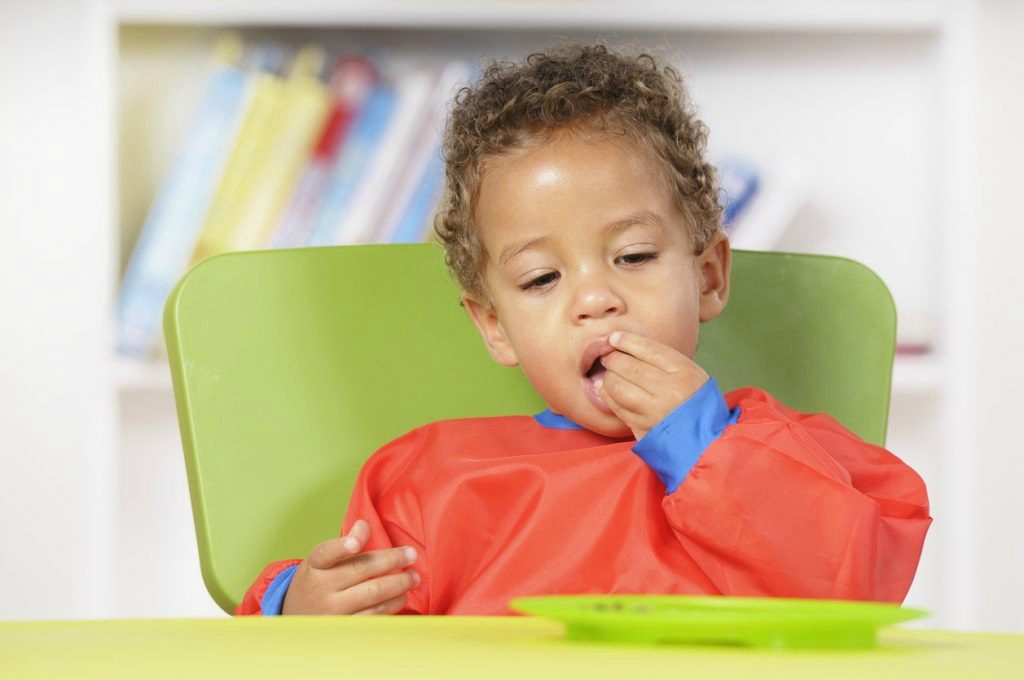 Misleading Health Claims
36 of the products claimed on their packaging that their sweet snacks were suitable for babies under the age of 12 months, even though sugar-sweetened food and drink should be avoided in this age group.
All of the most sugary snacks featured claims that emphasised health benefits such as 'packed with vitamins' or 'made with real fruit'.
Even if the sugar comes from added fruit juice, it is not good for babies and toddlers, says Action on Sugar.
The Campaign group claimed the labels 'could be distracting and possibly misleading'.

Always read the labels closely!
The survey means that parents could be getting tricked into thinking they are buying nutritious snacks for their babies and toddlers, when they are in fact full of sugar.
Dr Kawther Hashem from the charity, said: 'It's ludicrous that certain food companies are being allowed to promote their high sugar sweet snacks to parents with very young children, despite them being aware that babies and toddlers shouldn't be having any free sugars.'
'Babies can have a preference for sweet foods, due to milk being ever so slightly sweet, but liking sugary foods is something they only learn by eating sugary foods.
'Some companies choose to encourage this preference further by providing lots of very sweet products from an early age.
'What we need is companies to make products with minimal amount of sugars, so young children can grow up enjoying less sweet foods.'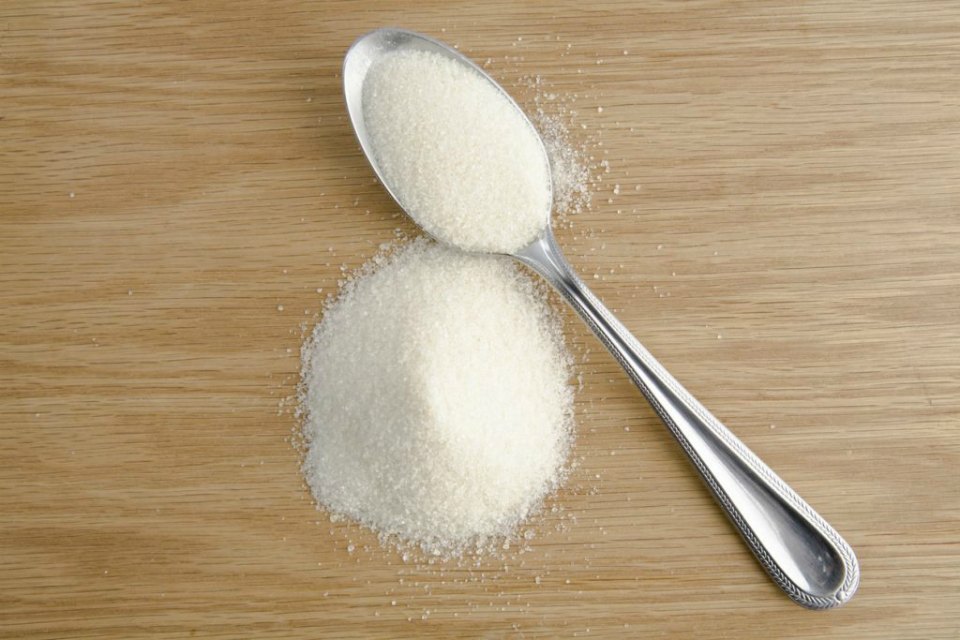 What are free sugars?
Free sugars are sugar that is added to food or drink, at home, or by a chef or other food manufacturer.
This group also includes sugars that naturally occur in foods such as honey, syrups (maple, agave and golden), nectars (blossom), and unsweetened fruit juices, vegetable juices and smoothies.
Sugar found naturally in milk, fruit and vegetables, does not count as free sugars but is included in the "total" sugar figure on food labels.
How much is too much sugar?
Adults should have no more than 30g of free sugars a day (seven sugar cubes)
Children aged seven to ten should have no more than 24g (six sugar cubes)
Children aged four to six should have no more than 19g (five sugar cubes)
There's no guideline limit for children under the age of four, but it's recommended they avoid sugar-sweetened drinks and food with sugar added to it.
Identifying Added Sugar on Kids Products
Even if a product has 'health benefits' all over the packaging, it pays to always read the nutrition information panel and the ingredients list to help you determine how much added sugar the food contains.
Natural sugar and added sugar will both be listed under 'sugars' on the nutrition information panel. Check the  ingredients list to see if the sugars are natural or added. Only added sugars will be listed on the ingredients list.
Common sugars listed are raw sugar, honey, brown sugar, cane sugar, dextrose, fructose, sucrose, lactose, glucose, malt syrup, molasses, agave nectar, barley malt and caramel. The higher the ingredient is on the list, the larger the quantity of it in the product.
Need some healthy baby and toddler food ideas? Get our Healthy Kids Cookbook!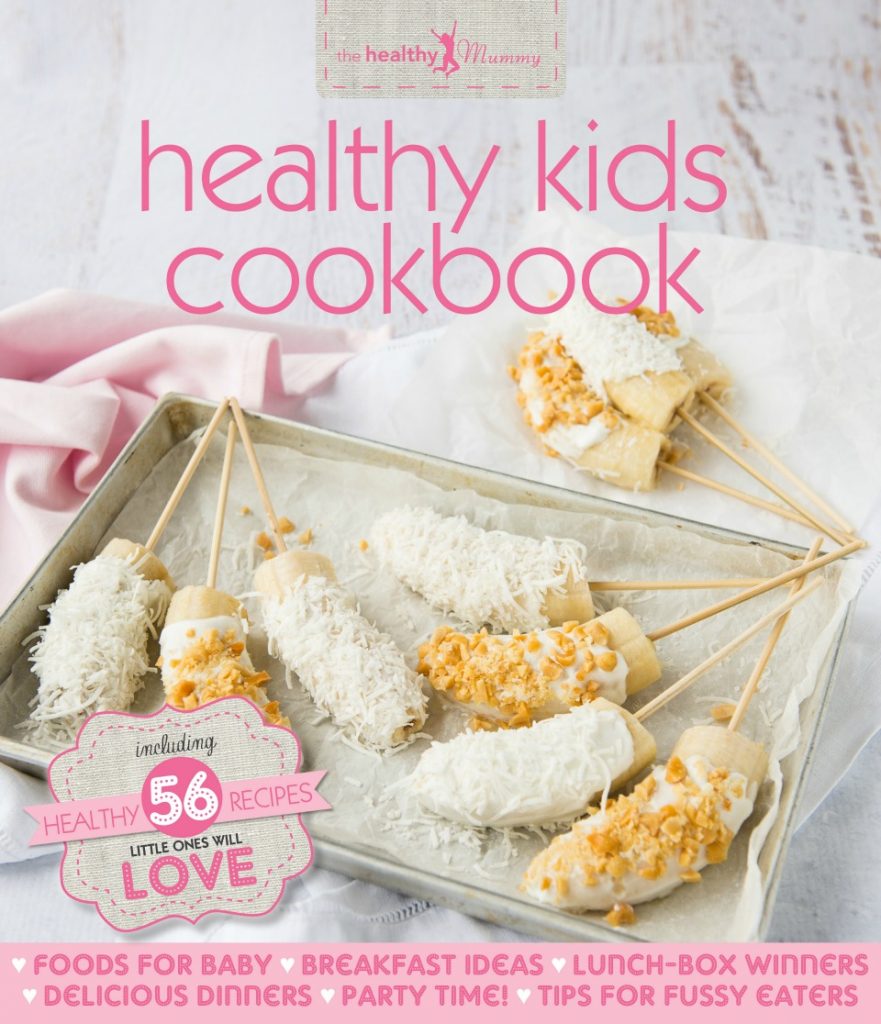 The idea behind the Healthy Kids Cookbook is to provide parents with simple recipes which are delicious and nutritious for kids and parents alike. All the recipes have been designed and cooked by a nutritionist, and eaten by real kids.
The Healthy Kids eBook Includes:
Foods for baby
Breakfast ideas
Lunch-box food
Delicious dinners
Party time food
Tips for fussy eaters
Created by leading nutritionist
Includes 56 recipes
PDF & Printable format
Save onto your mobile or on your computer
Your eBook is instantly downloadable
You can get your copy here.
The Healthy Kids Smoothie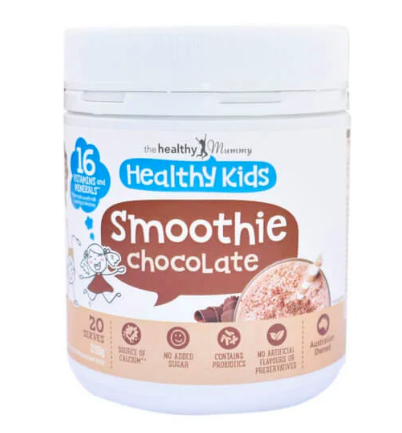 If you're looking for a nutritious drink for your little one, then they should try our Healthy Kids Smoothie which has been specially made as a healthy snack for kids and is ideal if you have fussy eaters or want to ensure your children have a nutritious and healthy smoothie snack.
It also has a 4.5 Health Star Rating when made with skim milk. It contains NO added sugars.
The Healthy Mummy Kids Smoothie is rich in carbohydrates and protein and is a natural energy packed smoothie made for kids.
It contains 16 essential vitamins and minerals and when combined with milk, provides children with 50% of their Calcium RDI. 

It also contains probiotics needed for healthy guts and is free from fructose.
What do you need to know about The Healthy Kids Smoothie
It is a nutritious Snack made for kids

It contains probiotics

It contains 16 Vitamins and minerals

It contains NO artificial colours, flavours or preservatives

It is rich in protein

It is fructose free

It contains NO added sugar