Banana Boat Sunscreen Potential Issue & Warning
After the recent Cancer Council Peppa Pig Sunscreen publicity which saw some babies having an allergic reaction to the commonly used sunscreen (you can read the story here) a new story has just emerged about a potential issue with the Banana Boat sunscreen brand.
Some users are claiming that they have suffered significant burns and blisters after using the Banana Boat Suncream SPF 50 and then spending time out in the sun
Leslie Galvin, from Ipswich in Queensland told the Daily Mail Australia that she was left horrified after her sons Alexander, five, and Ethan, nine, were both left with raw skin on their face after applying the product every hour.
Ms Galvin said the blisters were still visible four days later on the young boy's ears, cheek and nose and she fears they may leave scars.
There have also been numerous other consumers who have now come forward with the same feedback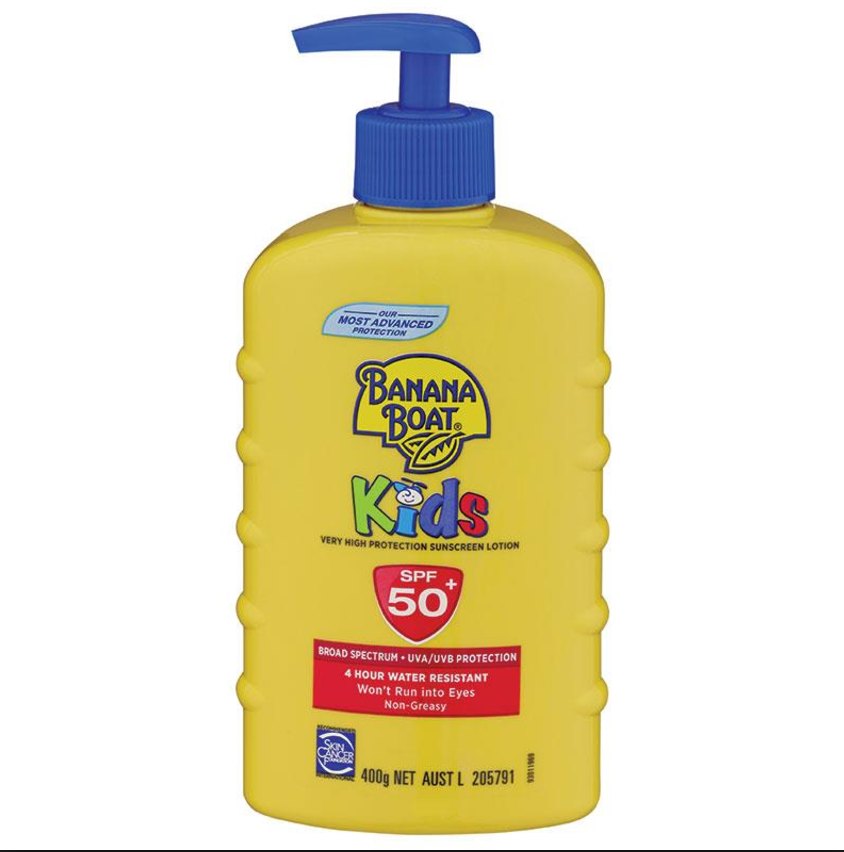 Banana Boat Statement
Banana Boat have released a statement below from their Regional Vice President Ivan Nuich
"Our number one priority at Banana Boat is the importance and safety of sun protection. We are fully committed to developing sunscreen products to protect against the adverse effects of the sun.
We are very sorry to hear that some customers have been unhappy with certain Banana Boat products. While we can't talk about any individual cases specifically, we would like to reassure everyone that we take each customer's concerns very seriously and investigate them when contacted. To date, we have never found any issues with our product range. It may seem like there are a lot of complaints but we have sold millions of sunscreens each year to many satisfied customers.
In the cases where we have retrieved the product that was used and conducted additional testing the results have not shown an issue with efficacy. All sunscreens in Australia are heavily regulated by the TGA which has some of the strictest testing requirements in the world, due to the high incidence of skin cancer in this country. The recent ABC media coverage also records that the TGA has found no issue with Banana Boat products having conducted its own quality testing."
We understand that any adverse reaction to sunscreen can be traumatic for the families involved, so we strongly recommend doing a personal patch test on sensitive skin or children if this is the first time you are using the product as everyone's skin is different.
Finally we recognize that sun protection education is an important issue for all Australians and one we at Banana Boat will continue to support.
Our research indicates that complaints about ineffective sunscreen can often be the result of inaccurate application and not using enough sunscreen. The recommended average application is at least 7 teaspoons or 35ml per adult.
In addition to this it's important to understand that no sunscreen can ever provide full protection, hence we recommend that sunscreen is only one part of an important combination of steps Australians should take to protect themselves in the sun. We recommend wearing sun-protective clothing, including hats and sunglasses and seeking shade especially between 10am-2pm. It's also important to follow our product label instructions: always store sunscreen in accordance with its labels, use only as directed and reapply frequently as directed.
We value our customers' comments and feedback and encourage anyone with concerns to please reach out to us through the below link http://www.bananaboat.com.au/contact/ or on 0291115448."