Create a genius – encourage your baby to play with building blocks from a young age
Want to ensure your baby is a future genius? Then let them play with building blocks from a young age.
Many toys on the market are purely just for fun, but experts say there are some huge educational benefits for letting your baby play with toy blocks (the solid shapes used for construction play).
Some are made from wood and others are made of plastic, like Lego sets.
In fact, building blocks are one of the best educational toys out there as they help your little one develop essential skills they will need in life. Here are some of them…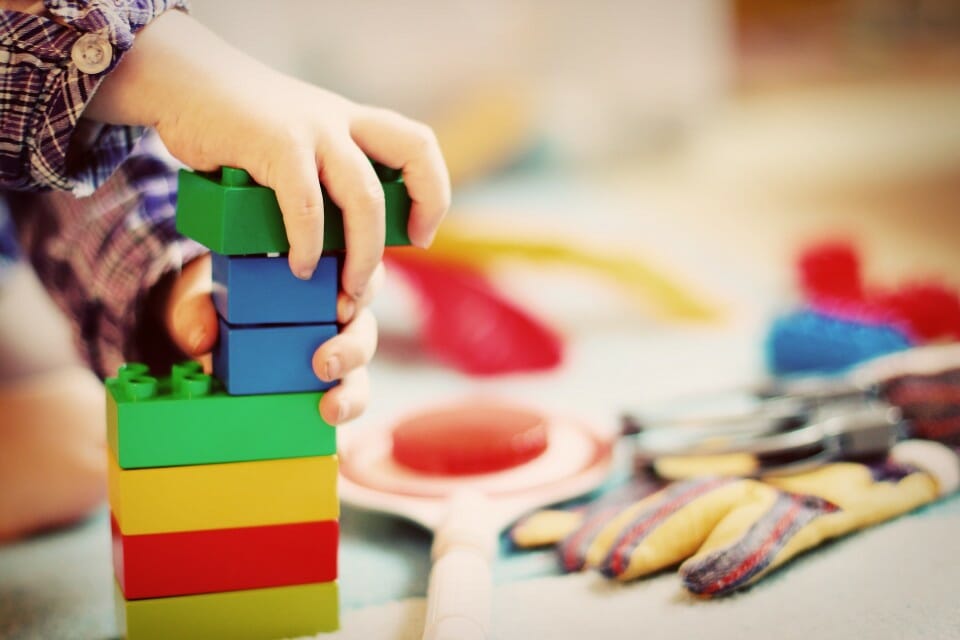 10 benefits for letting your baby play with building blocks
1. They improve your baby's fine motor skills
Building blocks promotes hand eye coordination. Many blocks can slot together so your little one can make a tower, but being able to do this takes precision in many cases. The more your child plays with the blocks the better they will become at being able to fix the blocks together.
2. Construction play helps enhance their logical thinking capability
Toy blocks playing teaches kids cause and effect. For example too many blocks on top of each other could cause it to topple over.
3. Blocks help promote better spatial reasoning
Kids who show interest in building more sophisticated structures performed better on tests of spatial intelligence, one study by researcher Yvonne Caldera and her team found.
4. B
uilding blocks
boost creativity
Your child may be able to produce a variety of visual designs using the blocks and helping to boost their creativity and imagination.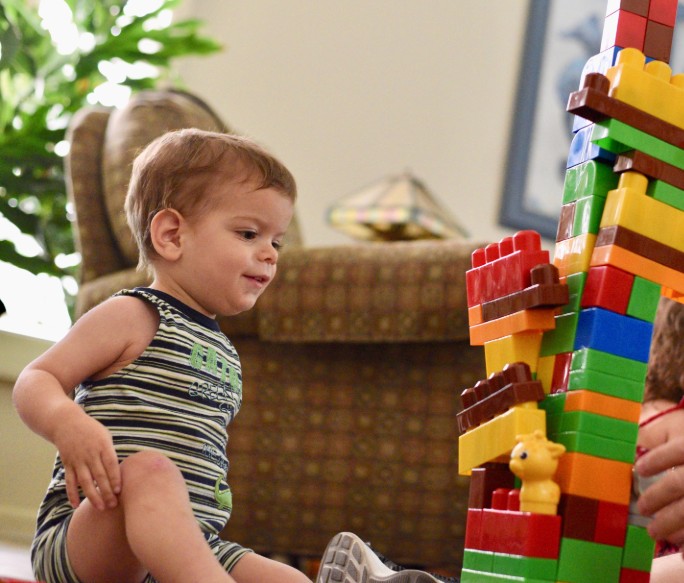 5. They enhance your child's cognitive flexibility
Cognitive flexibility is being able to quickly shift your focus from one task to the next.
A study by Sara Schmitt and her team asked kids to do some relatively simple tasks using building blocks, for example, build a tower.
They then asked the children to do a task that was more demanding, such as copying a structure in a picture. They found that children who played with blocks over a period of time showed improvements in their cognitive flexibility.
6. Blocks could help your child's language development
A study by Mega Bloks found that children had better language gains when playing with building blocks, and this may be because kids learn to talk by engaging in lots of conversation with others – such as other kids or adults as they talk to them about what the are building.
7. They can improve your child's social skills
Kids can become more sociable by learning how to play with other children.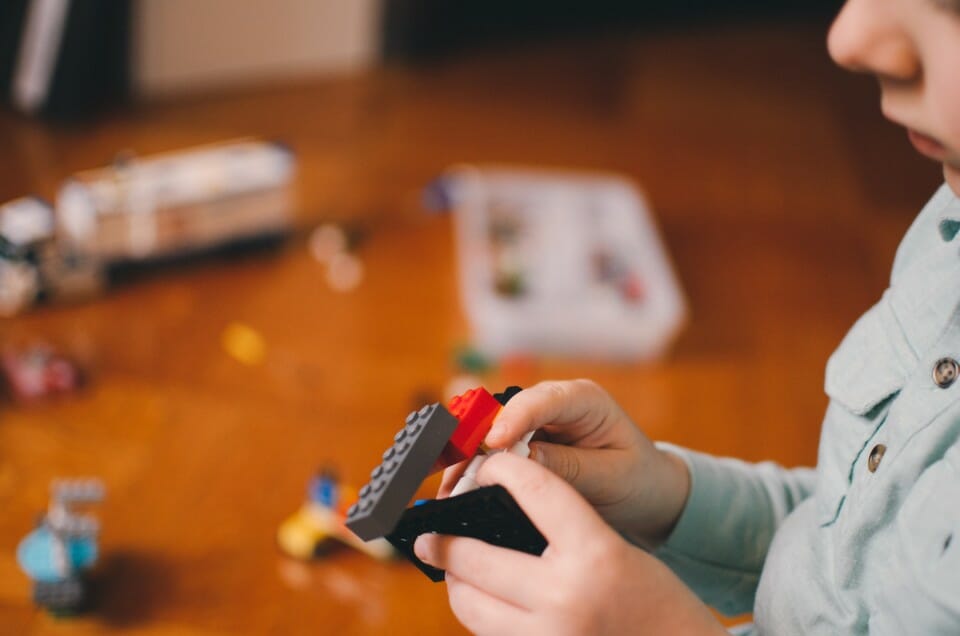 8. They help develop your little one's attention span
By spending time on working out how to use the blocks and then putting them together, it encourages your child to focus on the task ahead without getting distracted easily.
9. Kids who are skilled with toy blocks tend to become better at math and engineering
In a study by LEGO, kids who played with complex blocks had higher scores in their mathematics tests and a higher IQ.
10. Blocks create your child to learn how to have determination
By trying to make the tallest tower or the longest bridge with their toys, this helps your child find a goal and try to complete that goal. A skill which is essential throughout life.
So there you have it! Here's a great toy to invest in for your kid, scientifically based.
Meanwhile, did you know that experts say kids become more creative if they have fewer toys to play with?
Toys 'R' Us could be making a comeback
Mum reveals how parents can save money on toys
Healthy Kids and The Healthy Mummy
For more Healthy Mummy articles relating to children's health, you can read our archive of articles here.
To keep up to date with kiddie-related health news, kid-friendly recipes and general updates follow our Healthy Mummy Healthy Kids Facebook Page.