Mum's Incredible Decision To Carry Terminally Ill Baby For Organ Donation
***WARNING: This article is beyond heart wrenching. The issues discussed in this family's story may be distressing to some.***
Keri and Royce Young couldn't wait for their 19 week ultrasound. They watched as the screen filled with their daughter's features – her perfect heart, feet and hands. But their entire world was shattered when the scan revealed their little girl had a large part of her brain missing. She wouldn't survive long after birth.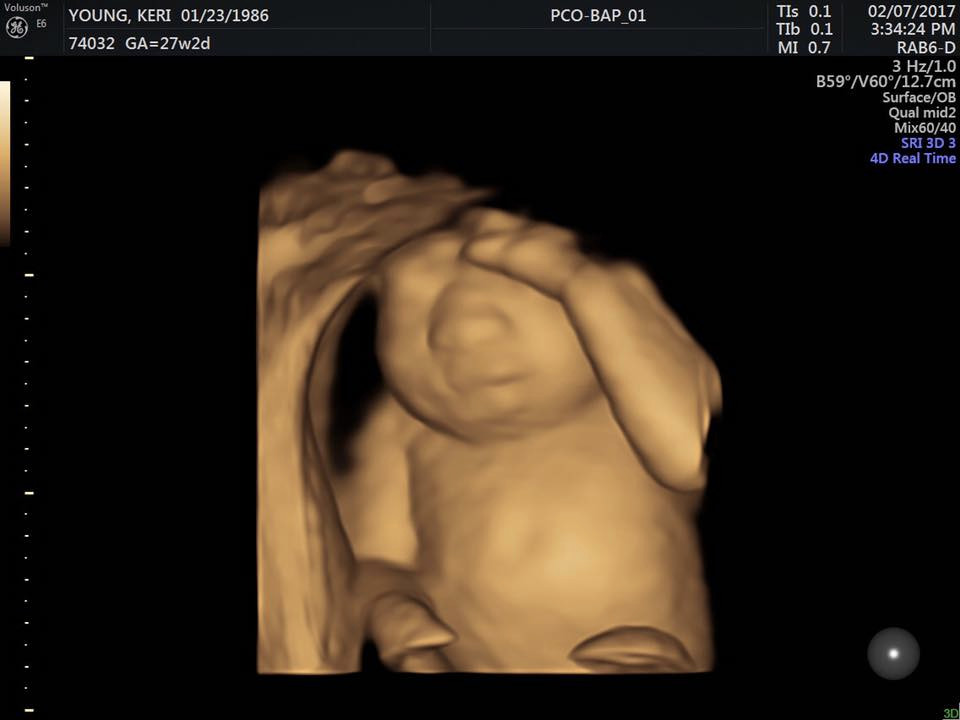 Faced with an agonising decision, this incredible couple has decided to continue the pregnancy so that their daughter's organs can be donated. Keri has bravely shared their story with The Healthy Mummy.
'This Was Not An Easy Decision'
Keri says those first 24 hours after finding out their unborn daughter, Eva, has anencephaly were the hardest of their lives, and admits the couple didn't immediately think of carrying her to term and donating her organs.
"I couldn't eat and when I finally did, I didn't keep it down. We were exhausted but couldn't sleep and when we thought we had no tears left we cried and cried again," Keri explains. The couple then met with an organ donation organisation, and continued to be filled with confusion.
"We learned her whole heart would not be eligible for transplant and that was disappointing. But then we learned her heart valves would be eligible along with her kidneys and liver and maybe pancreas. We could also donate her lungs to research. We'd get the opportunity to meet her recipients if they wanted to meet us. I walked out of that meeting pretty mad and annoyed. Why did they have to sound so hopeful? I wanted them to say it was a bad idea."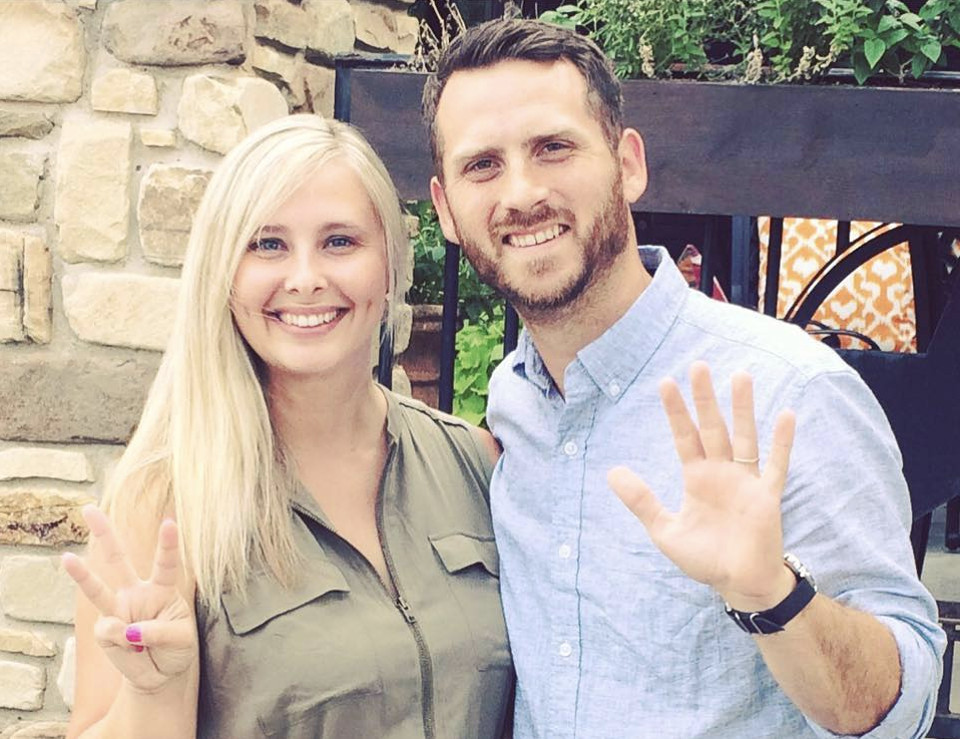 After much soul-searching the couple, who also have a son, made the brave decision to continue with the pregnancy. "Eva will have life even though it will be short. She'll donate anything she can and do more in her time on earth than I ever will," Keri said.
"I've opened up to the thought of holding my daughter and watching her die. That's going to happen. We will leave the hospital without a baby. That is our reality. But we accept it."
"This was not an easy decision. For the next 20 weeks I will feel her kick, have the hiccups and we'll be able to hear her perfect heart beating all while knowing we'll only get a few short hours with her when she's born."
'I'm Watching A Superhero Find Her Superpowers'
Keri's husband Royce has penned a beautiful tribute to his wife for Love What Matters, revealing he's in awe of her bravery.
"I thought back to the moment where we found out Eva wasn't perfect, and how literally 30 seconds after our doctor told us our baby doesn't have a brain, somehow through full body ugly crying, Keri looked up and asked, 'If I carry her full term, can we donate her organs?' I remember our doctor putting her hand on Keri's shoulder and saying, 'Oh honey, that's so brave of you to say.' Like, how nice of you, but come on. Keri meant it. There I was, crestfallen and heartbroken, but I momentarily got lifted out of the moment and just stood in awe of her. I was a spectator to my own life, watching a superhero find her superpowers."
Royce explains that he feels like he's been watching everything unfold, while his selfless wife has had the heaviest of burdens to bare.
"Keri has been in the trenches the entire time, feeling every little kick, every hiccup and every roll. She's reminded every moment of every day that she's carrying a baby that will die. Her back hurts. Her feet are sore. She's got all the super fun pregnant stuff going on. But the light at the end of her nine-month tunnel will turn into a darkness she's never felt before a couple hours or days after Eva is born. She's the one that is going to deal with all that comes with having a baby – her milk coming in, the recovery process, etc, but with no snuggly, soft, beautiful newborn to look at to remind you that it was all worth it."
The heartbroken father says Eva will be a miracle for so many families waiting for organ donation, but it doesn't make his family's journey any less painful.
"I would definitely change this if I could. I want my daughter to be perfect. I want her to blow out her candles on her first birthday. I want to watch her bang her head on our coffee table trying to learn to walk. I want her to run up a cell phone bill texting boys. I want to walk her down an aisle. I want to change it all so, so badly. But I can't. This is our reality. And there's no stopping it."
As heart-wrenching as their situation is, it's humbling to see just how much Royce appreciates his wife's amazing courage.
"She's TOUGH. She's BRAVE. She's incredible. She's remarkable. She's cut from a different cloth, combining wit, beauty, courage, silliness, character and integrity into one spectacular woman. And somehow, she's my wife. Not that I needed some awful situation like this to actually see all of that, but what it did was make me want to tell everyone else about it."
Everyone at The Healthy Mummy is sending the Young family strength and love over the next few weeks as they await the arrival of their miracle, Eva.