How your mind, skin and weight can change in ONE WEEK!!!
Leah has lost an incredible 17 kilograms* on the 28 Day Weight Loss Challenges. She initially got started with the Challenges in February 2015 and lost nearly 4 kilograms a month until she got to where she was happy and comfortable. She has since been in weight loss maintenance mode and is absolutely killing it.
A part from her incredible, hot new bod, Leah says her anxiety is under control, she feels happy and energised. Even her family is eating healthy, nutritious food every single day.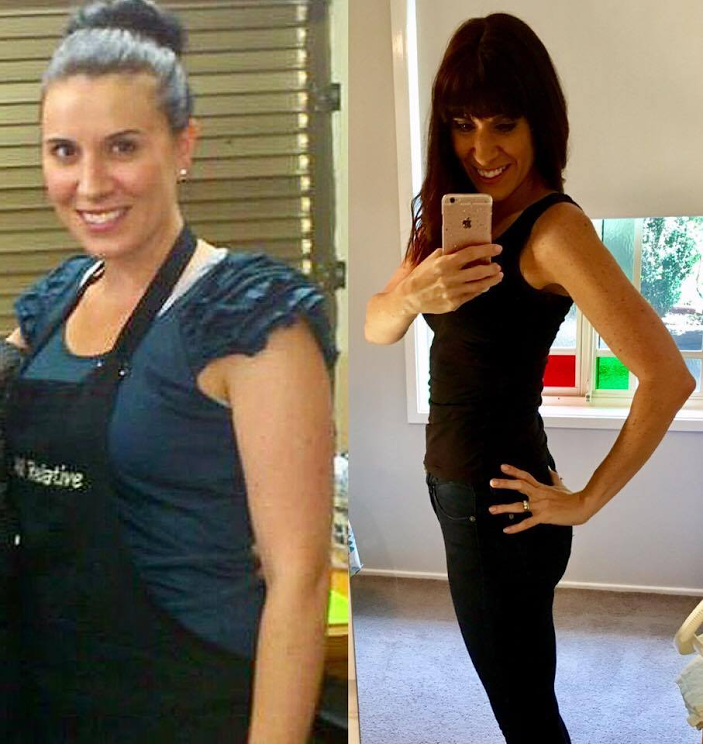 Given Leah's incredible weight loss success, we asked her to share the deets of her journey. What exactly prompted her to start this journey? How did she feel after being on the Challenge for one week? How did she feeling after her first 28 Days? And if she ever fell off the weight loss wagon (or lost motivation) how did she climb back on?
This is Leah's story.
Leah's 28 Day Weight Loss Challenge journey
What made me sign up and join the Healthy Mummy
A year after having my first baby, I realised I was suffering from severe anxiety and PND.
It was extremely hard for me to admit that I wasn't on top of everything. After receiving amazing support from my doctor, family and friends I felt a lot stronger. The support I received gave me faith that I was ready to have another baby, and soon after I fell pregnant.
I gained a lot of weight when I was pregnant with my second baby. When I reached my final trimester, I told my doctor that I didn't want to weigh myself anymore because I was embarrassed by how much weight I'd put on.
I gained weight during my first pregnancy too, but not as much as the second time around. I ate whatever I wanted and I didn't exercise.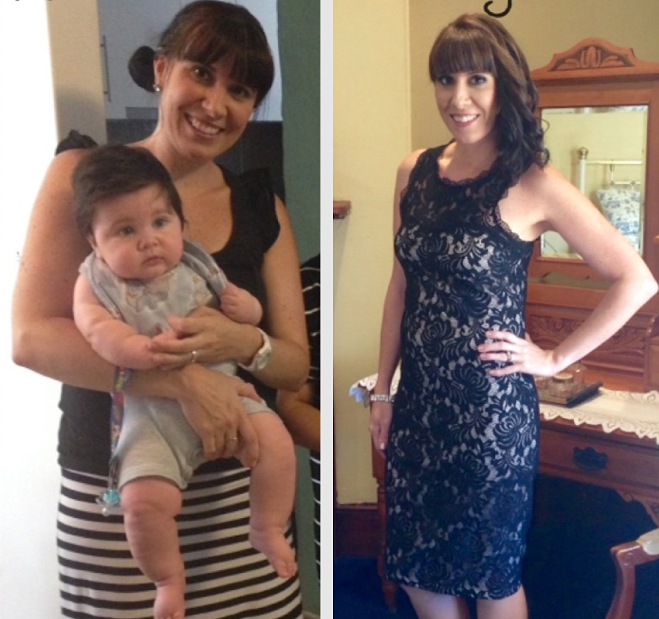 When my beautiful baby boy was 5 months old, I was feeling lazy, tired, uncomfortable and self-conscious.
My clothes didn't fit properly and I felt unhappy within myself. I had also started to worry that my anxiety would go back to square one.
This is when a good friend told me about the Healthy Mummy. She showed me some of her favourite free recipes and told me about the 28 Day Weight Loss Challenge.
The Challenge looked perfect for me and very manageable. I signed up immediately for one month, February of 2015, weighing 75 kilograms*.
My goal was simply to lose weight. I didn't have a magic number in my head, I just wanted to have more energy for my boys and to feel happy.
How I felt after just one week on the Challenge
I was very organised for the first week of my very first 28 Day Weight Loss Challenge.
I printed out all of my meal and exercise plans for the week. I checked them off as the days went on.
This helped me stay on track and I loved seeing my achievements. I did feel hungry for the first couple of days but I knew this was because previously I had been eating too much and had also been eating food that wasn't fueling my body correctly.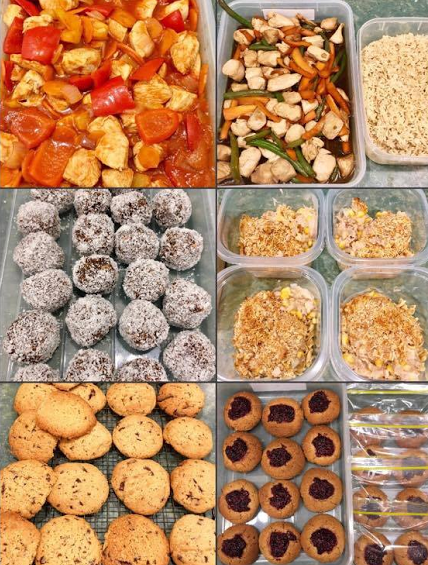 After the first week I had lost 1.6kg!
I couldn't believe it. I loved the food I was eating and was really surprised by how quick and easy the meals were to make.
My energy levels had increased, my skin was clearer and my clothes already felt more comfortable. It was an amazing feeling. My husband was 100 per on board with me too. His support was a wonderful motivator.
How I felt after my first 28 Day Weight Loss Challenge
After completing my first 28 Day Weight Loss Challenge I felt extremely proud of myself.
I lost 3.6kg in my first month. My husband even lost 3.9kgs.
I quickly learnt that I had been eating way too much and completely the wrong things. The biggest changes were making my portion sizes smaller and cutting out refined sugars.
The meals are absolutely delicious, easy to make and the choice of meals is endless.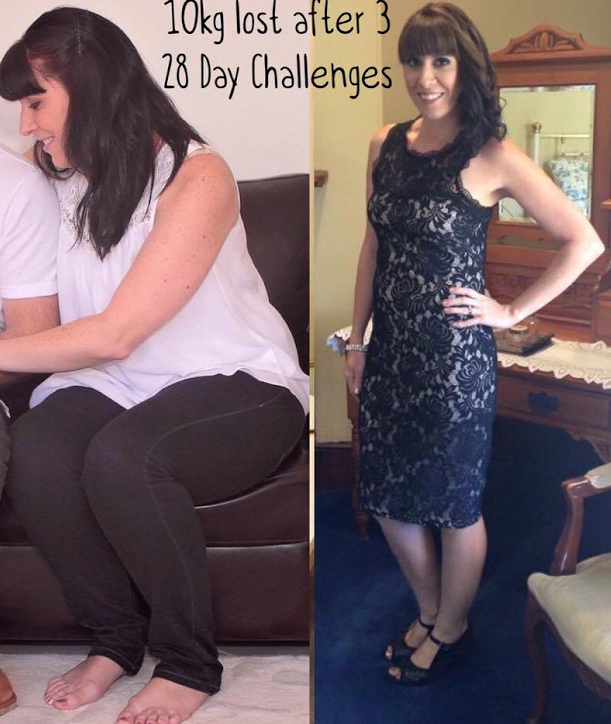 The 28 Day Weight Loss Challenge taught me how to create balance and calm in my life. One huge part of making life easier was incorporating meal prep Sunday into my weekly family routine.
Having food prepared for the whole week took away a lot of stress and stopped me from snacking on foods that I would usually avoid.
I loved being able to do the Challenge exercises in the comfort of my own home. Even with a 2.5 year old and a 5 month old, I was able to fit the exercises into my busy daily routine.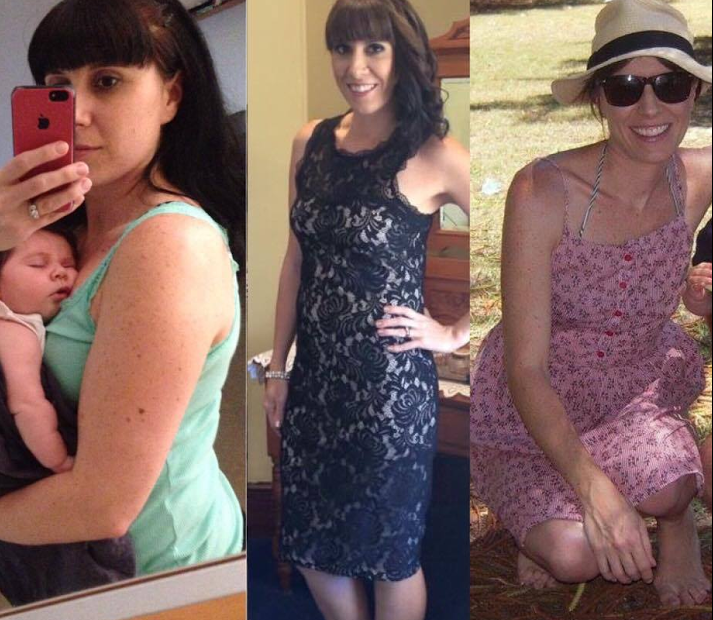 I did the rounds of exercises throughout the day, when it suited me. I loved the variety and the video demonstrations were great too.
How I managed to stay on the weight loss wagon – and NOT fall off
After the success of the first week, I was determined to continue and stay on track.
I 100 per cent stuck to the meal plans and exercise plans for 6 months. I steadily lost 15kg, averaging a loss of 500g-1kg* per week. My consistent weight loss and cm loss was the best incentive to keep going on my journey.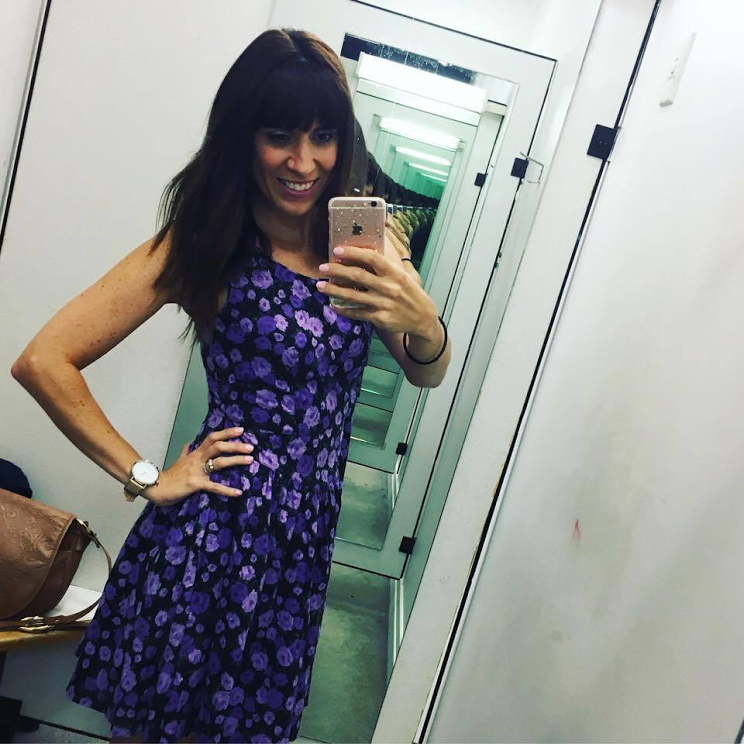 How the Challenged has bettered my health and weight
Since becoming a Healthy Mummy, I have lost a total of 17kg.
My anxiety is under control and I feel happy and energised. My family eat healthy, nutritious food every single day and my boys have an active, fun mum.
The Healthy Mummy has shown me that anything is possible. I competed in my first triathlon in May 2017, something that I never even dreamed about doing. I now know that if you set your mind to something, you can do it.
I've been a healthy mummy for 2 years.
I know that 'healthy' doesn't have to be flawless. There are so many different versions of healthy that it's impossible to get it perfectly right.
It is what you make it, want it, or believe it to be. I still enjoy a cheat meal here and there and I go out to dinner with my family and friends without feeling guilty. The difference is, now I know how to make good or better food choices when I'm out.
I love shopping for clothes now. It is the best feeling walking into a store knowing that you can try on clothes and feel amazing in them.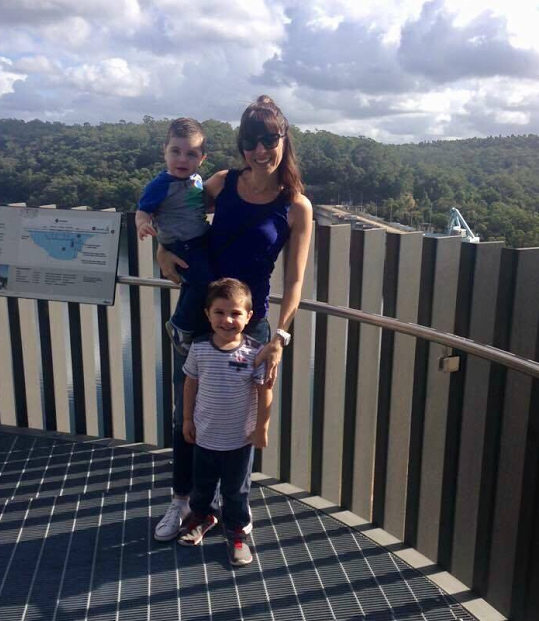 I think it is important to find your own healthy balance and then you will find happiness. I am strong, happy and healthy because of The Healthy Mummy and you can be too.
I have a new found confidence and I am so proud of what I have achieved. Enjoy your journey because believe me, it's worth it.
Did you know mums have lost OVER 3 million kg with us?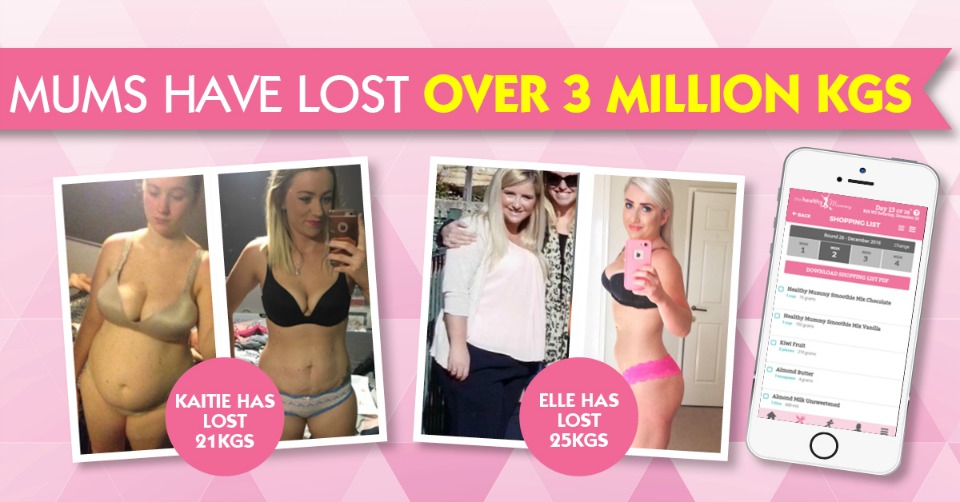 The Healthy Mummy exists to help tired, busy mums like you SHIFT THE BABY WEIGHT and REACH YOUR GOAL WEIGHT.
The 28 Day Weight Loss Challenge is an affordable, breastfeeding-friendly and realistic program that helps mums tackle their diet and improve their overall health through weekly (and customisable) meal plans, at-home exercises and 24/7 social support.
Our Challenge entails:
28 days of at home exercise routines (no gym needed) – with video instruction
Customisable and breastfeeding friendly meal plans
Time-efficient exercises for busy mums – under 30 mins
Challenge combines Pilates exercises with interval and circuit training (HIIT)
Suitable for basic to advanced fitness levels
Home to thousands of EASY-TO-MAKE recipes!
To find out more on the 28 Day Weight Loss Challenge click here.