Eight-Year-Old Delivers Newborn Sister: 'I Can See A Head Now!'
Marcus Caffery has to be one of the world's coolest eight-year-olds. The plucky British boy managed to calmly deliver his baby sister with the guidance of hospital staff on the phone – come and listen to the extraordinary recording.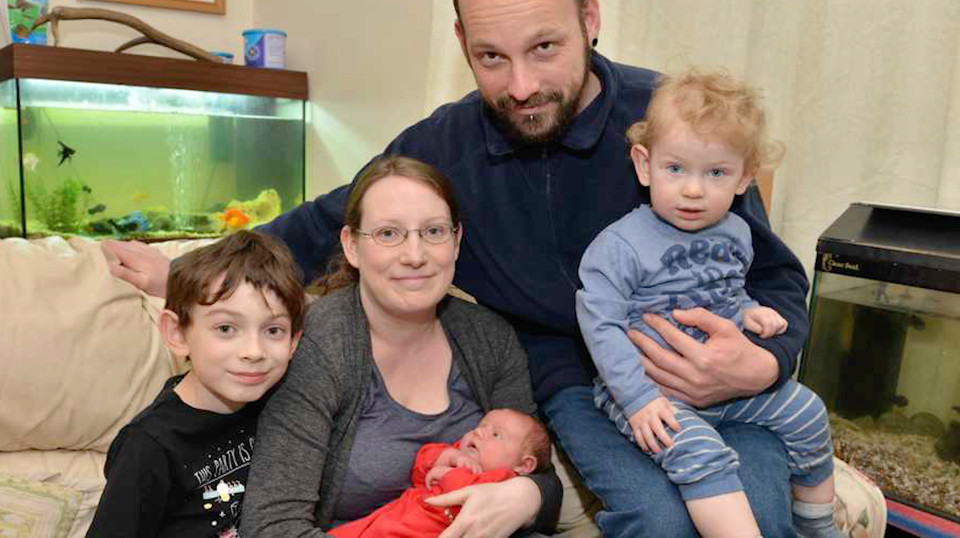 Many children get to witness the birth of the siblings during home births, but the birth of little Freya was never meant to happen at home. His mum Jodie had gone into labour and went to hospital earlier that day, but was sent home after little progression.
Baby decides to arrive at home
That soon changed when she and her husband David returned home, and the baby started to crown.
"I said to Marcus to go in there with his mother and just talk to her while I phone the antenatal unit at the hospital," David told the Express & Star. "I explained what was happening and they told me I had to phone an ambulance. I needed to keep her on the phone but look out for the ambulance as well because it's tricky to get to where we are, a sat nav won't get your there.
"The woman on the phone from the antenatal unit asked if anyone was there to help. I said tongue in cheek that my eight-year-old was and she said that'll be fine. I thought, 'what?' But she said to pass the phone over to him." Have a listen to what happened here (Marcus takes the phone at 1.12):
What a cool, calm and collected young man! Baby Freya was born weighing 8lb 7oz, and joins Marcus and his younger brother Alexander. What an entrance into the world – did your children get to see their siblings being born?
While it's pretty obvious that births don't always go as anticipated, if you do want to try and get organised before the big event, have a look at our birth planner.