Eleanor Hannah Loses Over 24kg
Hi I'm Eleanor, a mum of 3 girls 8, 3, and 1. I am 32 years old and after my youngest little girl was born in April 2012 I weighed just over 100kgs.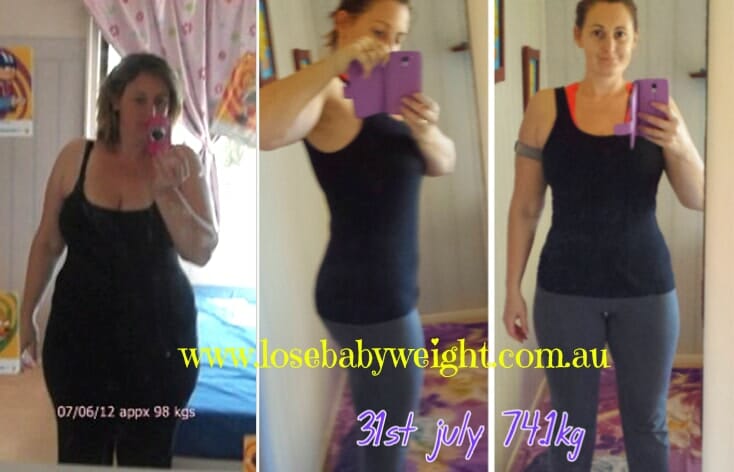 My main problem was I just forgot to eat and got busy and distracted with the girls, also after feeding everyone I honestly couldn't be bothered eating food myself.
So just after Layla was born I brought my first Healthy Mummy smoothie and instantly I loved them and loved seeing the results and hearing story's of real mum's following the program.
Since then I have been following the 28 day plan and smoothies for just over 12 months, I love the simplicity and the no quick fix approach of the plan and how I don't have to join a gym or eat bland or boring food or starve myself to get results and I can easily fit it in to my busy life, the recipes are yummy!! And easy and even the kids and hubby love them.
Today I am down to 74.1kgs and hopefully I can inspire and encourage you towards your goal.
Eleanor Hannah
If you are ready to lose weight then The Healthy Mummy plans offer a healthy and safe exercise and diet routine that are safe if you are breastfeeding